Request a Copy of Our 2020 Select Registry eGuidebook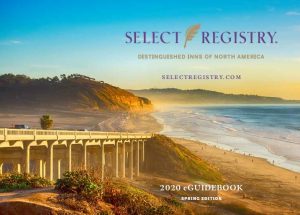 Over the last three decades, millions of consumers have counted on Select Registry's official publication to decide which property to visit next. Now, you may request a copy of our eGuidebook for immediate access!
Download a PDF Copy of the Guidebook
For instant access and to download a PDF copy of the guidebook today, simply fill out the form below. Then, check your inbox for an email with a link to download a copy of our 2020 guidebook.