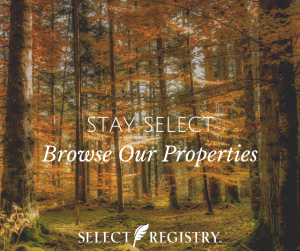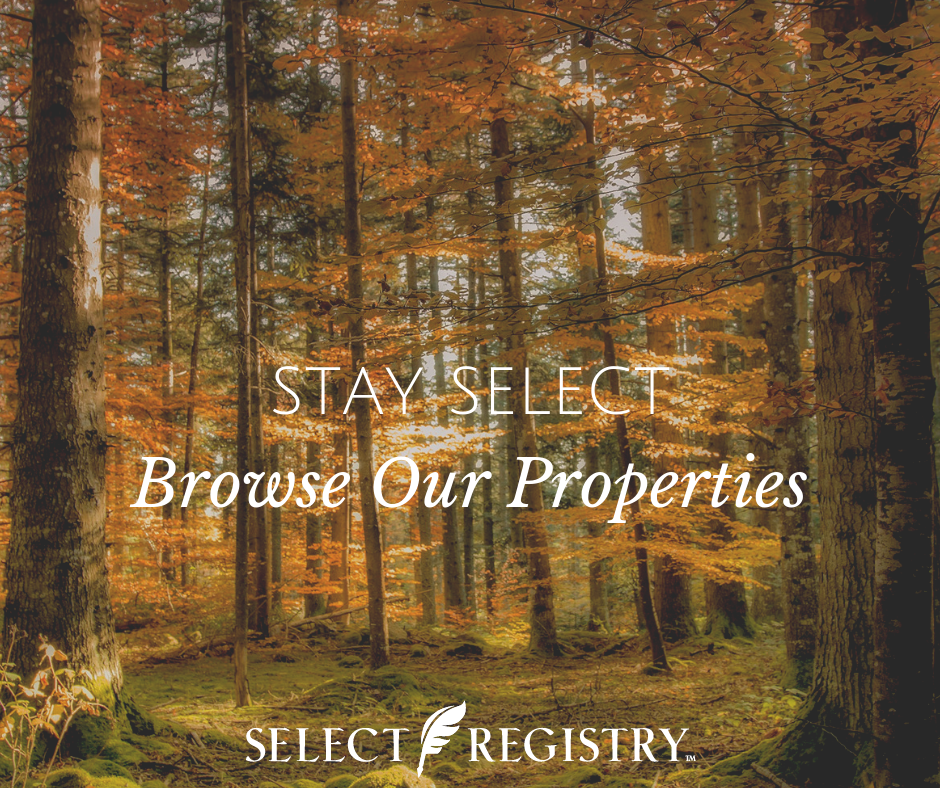 The end of autumn brings with it the rich, warm colors of fall, chillier weather, and the start of the holiday season. The best places to visit in November vary from historic Southern cities to snowy villages surrounded by nature. Savor the pleasant temperatures when you travel South to escape the cold. Venture North to get an early start on your favorite winter sports and activities.  How do you picture your fall vacation? It's possible you see yourself tucked away in the Smoky Mountains, surrounded by a downpour of golden, orange, and green leaves. Maybe you imagine you and your partner standing in awe of a natural wonder and avoiding the inevitable family drama that emerges each year at Thanksgiving dinner.
Whichever road you choose to travel, you're bound to end up at your dream destination when you decide to stay at one of Select Registry's renowned properties. Have you always wanted to stay in a luxury cabin or lodge? Perhaps you'd rather indulge your inner history buff by staying in a historic locale. Between your mundane work week and demanding schedule, chances are you're in desperate need of a getaway. Everyone deserves a vacation from time to time. Now's the time to embark on yours.
Escape the Cold Weather
1. Charleston, SC
One of the best places to visit in the world, Charleston, SC, captures the essence of Southern charm and hospitality. Stroll along cobblestone streets and admire the historic 18th and 19th-century architecture. You can also watch as the sunrise paints the ocean shades of bubblegum pink and fiery orange. Towering church steeples stand out against a cloud-studded skyline and views of the marsh will leave you in awe. In addition to the rich culture and stunning waterfront views, the phenomenal culinary scene makes this city a bucket list place to visit for many. Charleston is the perfect place to visit. November is the perfect time to visit. You'll beat all the summer crowds and can enjoy the many amazing outdoor adventures without having to endure the scorching, humid heat.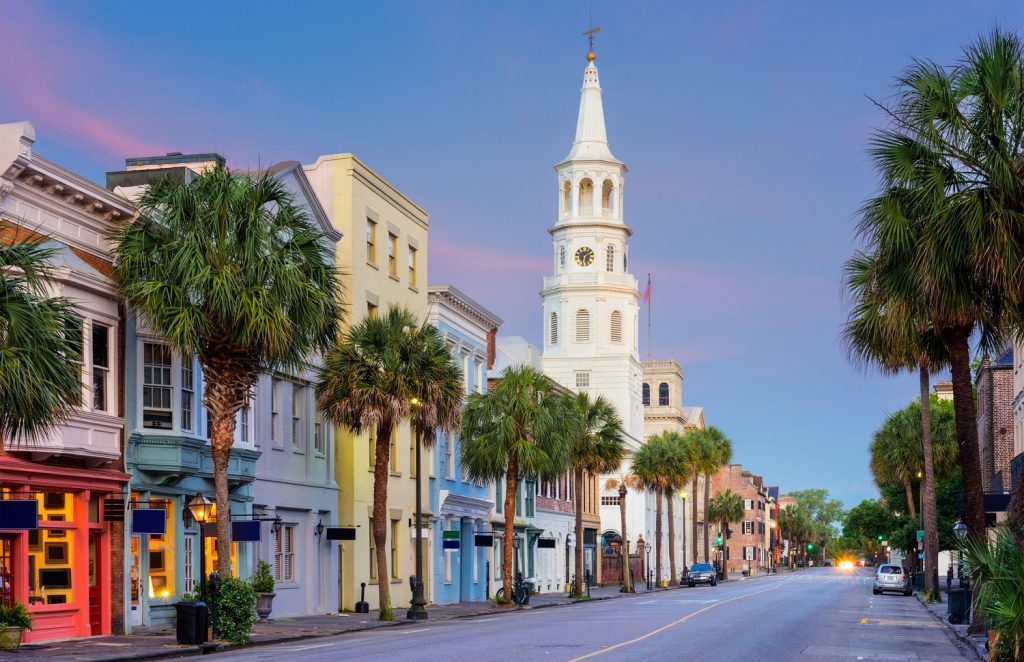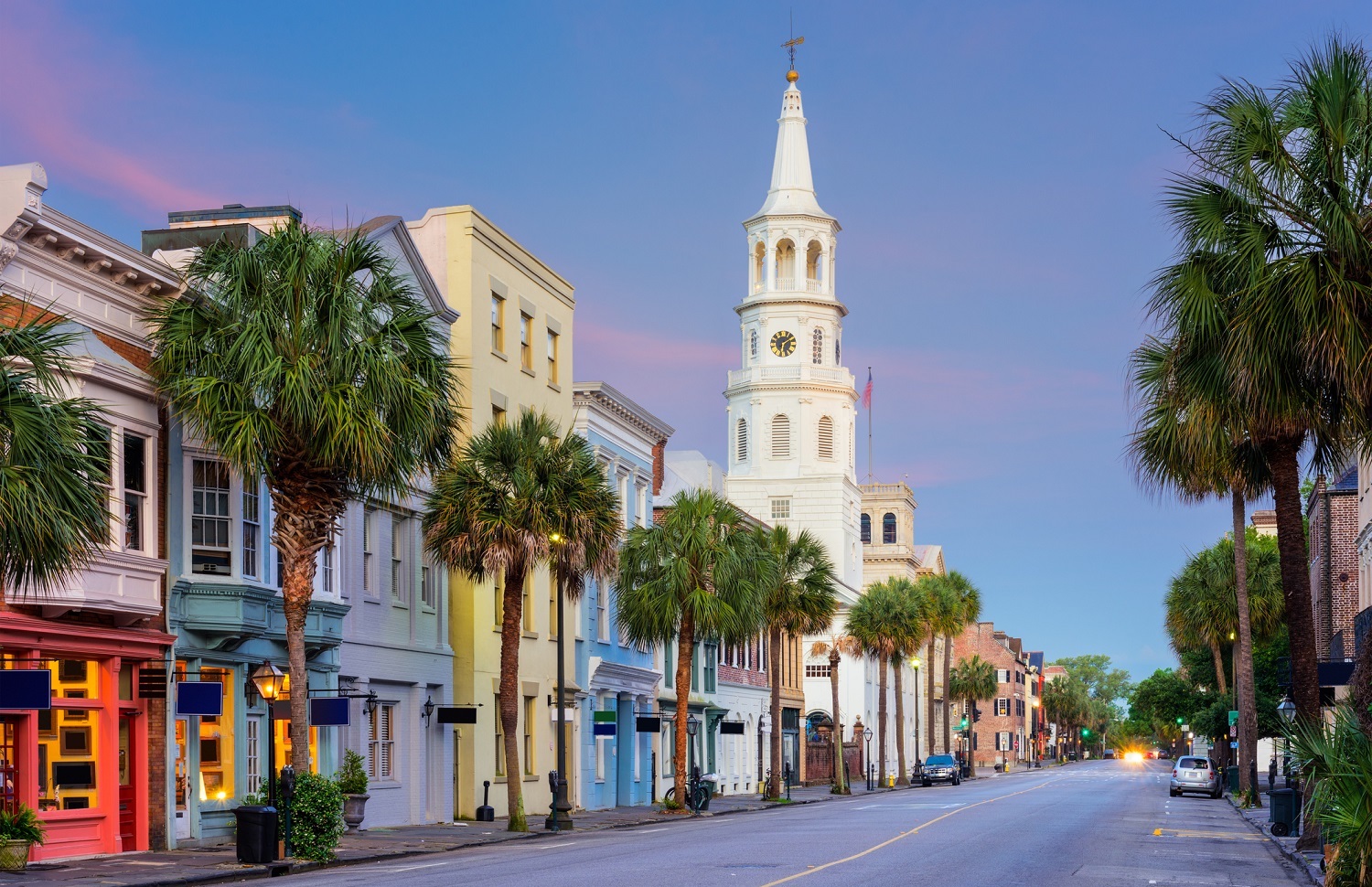 Where to Stay
John Rutledge House Inn Bed & Breakfast: Stay in one of Charleston's cherished Colonial homes, built circa 1763, by a signer of the U.S. Constitution, John Rutledge. Share tea, wine, and sherry in the same ballroom where former patriots, statesmen, and presidents met centuries ago. Located in the heart of downtown Charleston, this B&B is the perfect home away from home for your Lowcountry getaway!
2. Santa Barbara, CA
Have you caught yourself humming along to the Mamas and Papas' "California Dreamin" on a regular basis? Once the cold weather hits, it's easy to get lost in your thoughts, imagining the warm sun, rolling waves, and sandy beaches of California. Santa Barbara makes the perfect destination for your next fall getaway. This city sits along the Pacific Coast with the Ynez Mountains as a breathtaking backdrop. Tour the inside of an 18th-century mission church. Afterward, taste some of the best wines at highly-acclaimed local wineries. Stunning natural landscapes abound here. Admire the waves crashing against steep cliffs at the Arroyo Burro County Beach Park. Meditate and recollect at a salt cave. You're in for an experience like no other.
Embrace the Chill
3. Vermont
While many people are ready to escape the cold weather already, others are interested in seeking out the snow. Venture North, through New England and up to Vermont for peace in quiet among icy landscapes. One of the biggest attractions in the area is the Okemo Mountain Resort! Hit the slopes for skiing, snow tubing, and snowboarding. You can even rent snowmobiles or twirl your way around an ice skating rink. For fans of freezing weather adventures, Vermont is the perfect destination for an early winter getaway!
4. Carson, WA
Another great option for those fond of snowy adventures is Carson, WA. This stunning destination is home to an array of enticing winter activities! With everything from snowshoeing and skiing Mt. Hood to racing snowmobiles through the powdery dunes, you're guaranteed to leave with memories that will last a lifetime. Sweeping views of towering treetops and blankets of clean, white snow will you kick off your holiday spirit.
Have Thanksgiving Away from Home
5. The Smoky Mountains
Take the non-traditional Thanksgiving route and spend time with your family in the Smoky Mountains. Catch the tail-end of magical fall scenery. Watch as the wind carries colorful leaves from one place another. Admire the contrast of deep reds and burnt oranges against bright blue skies. Explore Pigeon Forge and Gatlinburg. Most importantly, this region provides the perfect backdrop to a memorable family vacation.
6. Santa Fe, NM
Escape from big family dinners and stressful meal planning. Have you always wanted to go to New Mexico? Santa Fe is an ideal destination for those who love perusing art museums and cultural centers.  Ponder the significance of the area's historic architecture. Then, admire meticulously crafted churches. If you consider yourself a foodie, you'll feel as though you're in heaven, surrounded by charming eateries. The unique dining establishments will put a bland Thanksgiving turkey dinner to shame. Celebrating the holidays allows for an unconventionally unforgettable experience full of memories you'll cherish for a lifetime.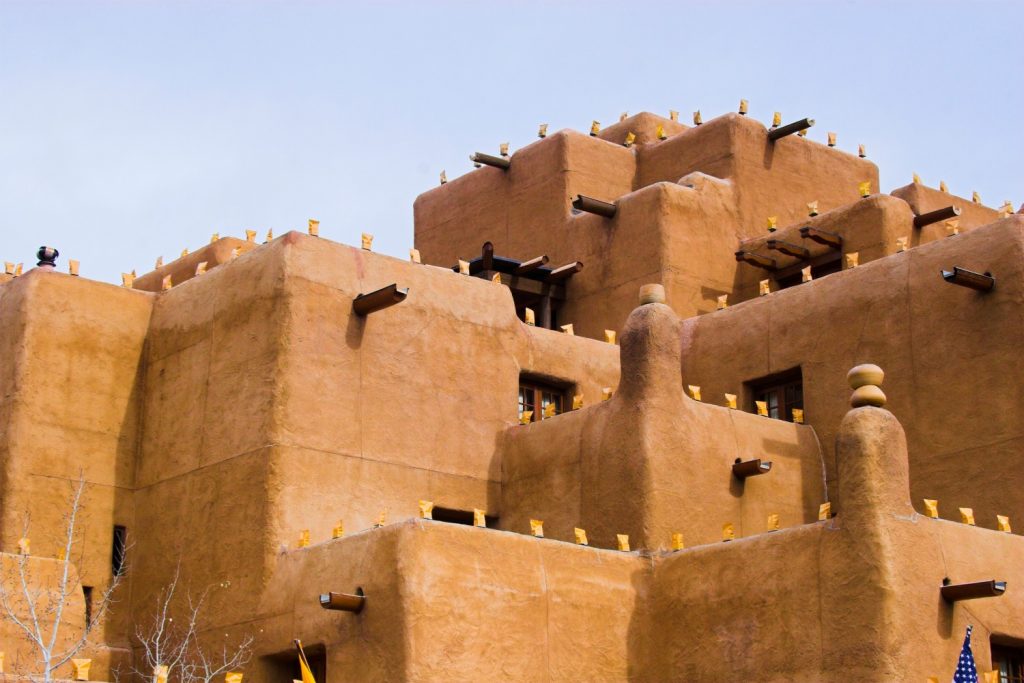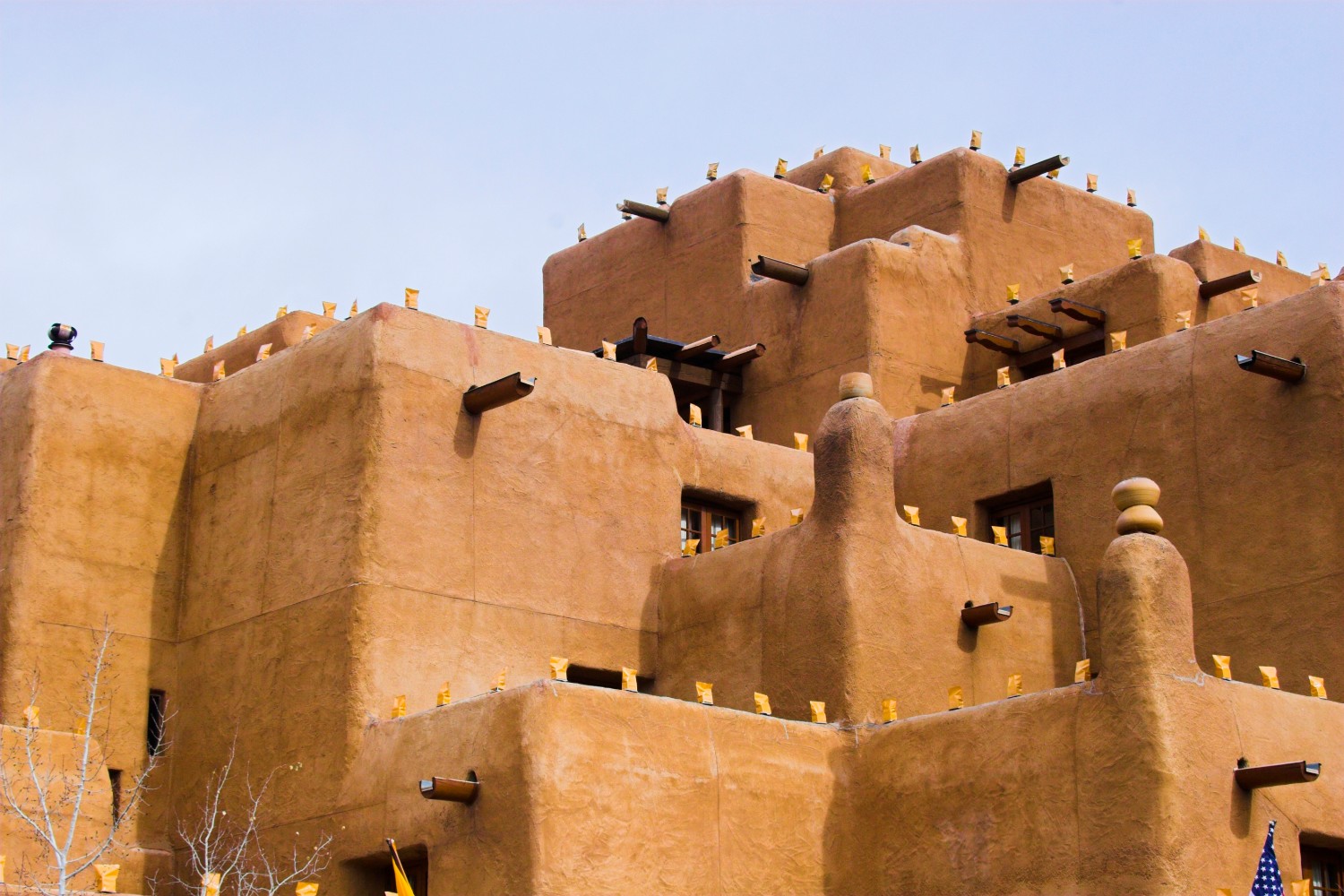 Where to Stay
El Farolito: This captivating property captures the essence of New Mexico's rich culture. Stay in an adobe compound that boasts a vibrant yet sophisticated atmosphere. Spend time admiring the decor that captures and respects the cultures of Native Americans and Central Americans. Located in the heart of the downtown district, you're just a quick stroll away from the Central Plaza and an array of the best restaurants and attractions in the area.
Stay Select
When you're researching the best places to visit in November, be sure to browse all of our properties! You may want to look into different inns or bed and breakfasts in the areas mentioned above. You could also look into different areas that are known for types of experiences. Some experiences may be centered around things like spas and relaxation or the best Black Friday shopping. Take comfort in knowing that when you stay in a Select Registry property, you're guaranteed the vacation of your dreams.