Explore Beautiful Sedona This Spring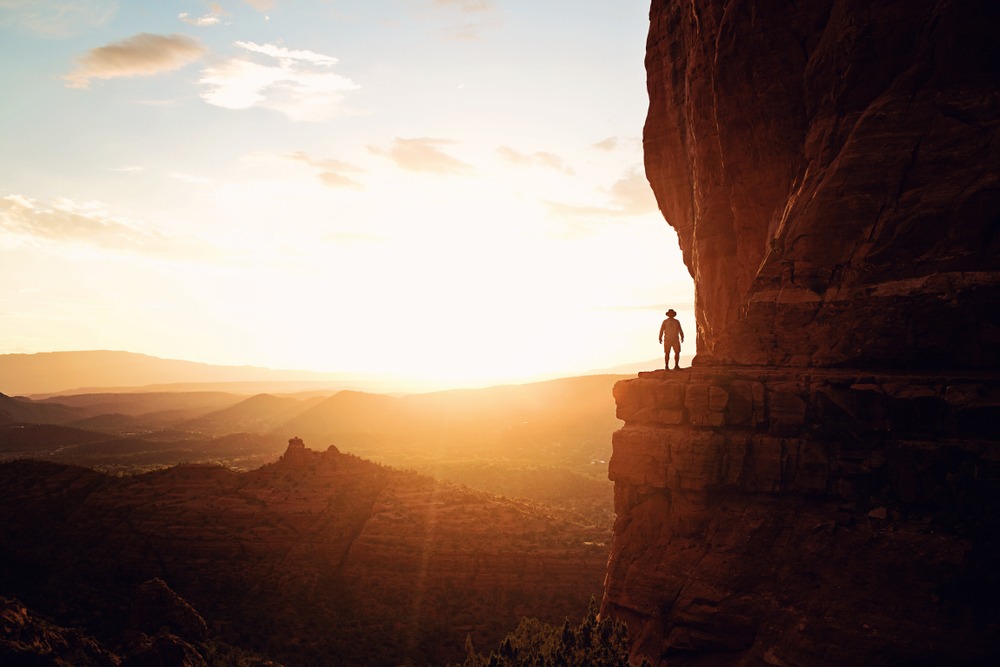 If you haven't yet had the opportunity to enjoy any of these stunning Sedona hikes, we think it's time to change that! Spring is an exceptional time to visit the charming town of Sedona, which is located about 2 hours north of Phoenix, and only 45 minutes south of Flagstaff, Arizona.  In fact, spring is one of the best times to visit the area, and the perfect opportunity to enjoy some of the best Sedona hikes. March kicks off the ideal warm-weather season, which stretches through at least May.
With daytime average temperatures ranging between the 60s – 80s during this time of year, it's easy to see why spring is such a perfect time for hiking in Sedona. Moreover, during these seasonable spring months, you'll find that Sedona is in bloom. Striking desert flowers and exciting pops of color appear all along the rust-colored trails, making any Sedona hikes you do even more beautiful.
Though hiking in Sedona is undoubtedly one of our favorite activities to enjoy while in town, it's certainly not the only thing worth traveling for. People travel from all over the world to visit Sedona's coveted red rock formations, whether for the outdoor adventures they offer, or to capture their magical qualities from behind a photography lens.
Sedona is also known for its various vortex energies and is a worldwide mecca for spirituality and healing. If you're looking for a restorative getaway this spring that promises plenty of rest and relaxation, Sedona is an excellent place to consider.
When it comes to lodging, there are two great Select Registry properties located in Sedona, each of which promises a unique and exceptional getaway. Explore the hikes suggested below, browse through our choices for Sedona lodging, and then go book your getaway!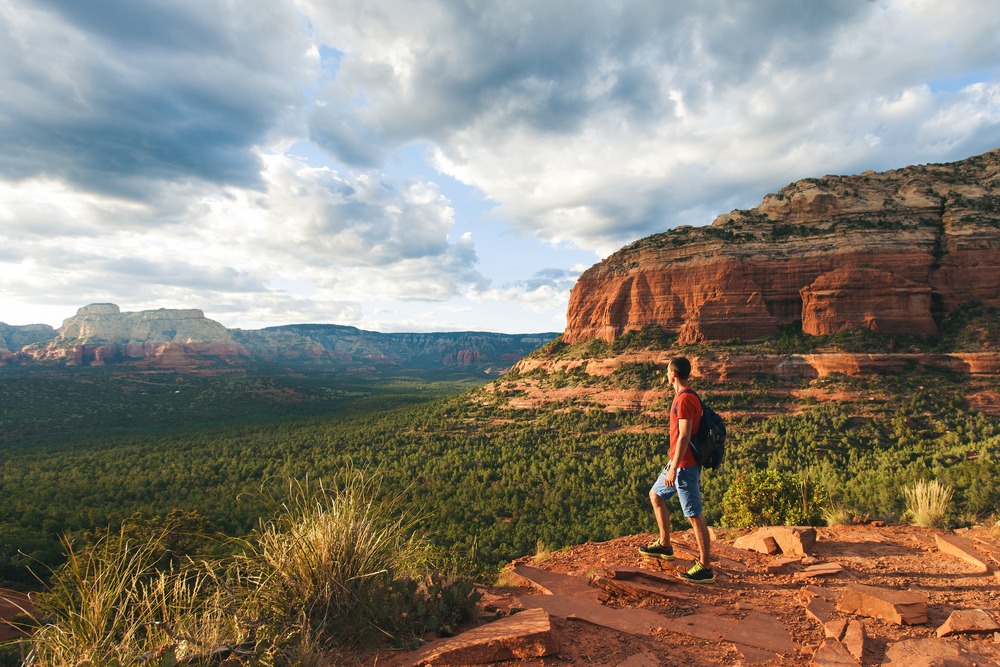 10 of the Best Sedona Hikes for SPring
There are few things more rewarding than enjoying breathtaking vistas after strenuous (or even moderate) Sedona hikes.  When hiking in Sedona, you can expect those views to be a regular feature of just about every hike you take. Lace-up those hiking boots and get ready for an adventure like no other!  Here are 10 of our favorite Sedona hikes to take this spring:
Devils Bridge Trail
One of the most popular and Instagrammed Sedona hikes is the Devil's Bridge Trail – and for good reason! You'll see why Devil's Bridge is one of the most popular Sedona hikes the second you step out on that bridge to snap your picture of the surrounding valley.
The view from this natural sandstone arch – the largest in Sedona – is jaw-droppingly beautiful. The roundtrip trek will set you back a total of 4.2 miles, and with only 400 feet of elevation gain, it's rated as an easy-moderate hike.
Cathedral Rock Trail
Cathedral Rock is one of the more famous landmarks in Sedona, and, accordingly, is one of the most popular Sedona hikes. It's not a terribly long hike, either, which means it's accessible to a wide range of travelers.  At just 1.2 miles (roundtrip), it's one of the easier Sedona hikes – though it's still rated as moderate due to some steep sections.
This trail also offers some truly rewarding views of other iconic rocks in Sedona, like Bell Rock, Courthouse Butte, and the beautiful Mogollon Rim. The views are even more magical at sunset! Cathedral Rock also happens to be home to one of the most famous Sedona vortexes.
Soldiers Pass Trail
The Soldiers Pass Trail, which comes in at about 4.1 miles roundtrip, is one of the most interesting and diverse Sedona hikes. Not only will you enjoy beautiful red rock vistas along the trail, but you'll also enjoy interesting features like sinkholes, caves, pools, and the Red Rock Secret Mountain Wilderness. This is a great trail for photographers!
Within the first mile of the trail, you'll encounter the Devil's Kitchen Sinkhole and the Seven Sacred Pools.  The pools are an important religious site for local Indigenous people and are best viewed after it rains. If the rains have been particularly heavy, these pools can even turn into gently cascading waterfalls. Towards the end of the trail, there are even some caves in the cliffs of Brins Mesa that are fun to explore.
The Airport Mesa Trail
The Airport Mesa Trail is the place to go if you're looking for those iconic red rock views seen in many photos of Sedona. The 3.5-mile loop trail skirts along the edge of the Airport Mesa, offering breathtaking views of the Mogollon Rim cliffs, West Sedona, and the surrounding area. There's another energy vortex located at the lookout of the Mesa itself.
The Boynton Canyon Trail
The Boynton Canyon Trail is one of the longer trails on this list, coming in at 6.1 miles roundtrip, but the journey is more than worth it.  Throughout the hike, you'll travel through several different types of forests, all the while enjoying beautiful views of the canyon. Most of the hike is fairly level, though there is a slight elevation gain at the end. At the start of the trail, you'll also pass by the energy vortex, another of Sedona's famous vortexes.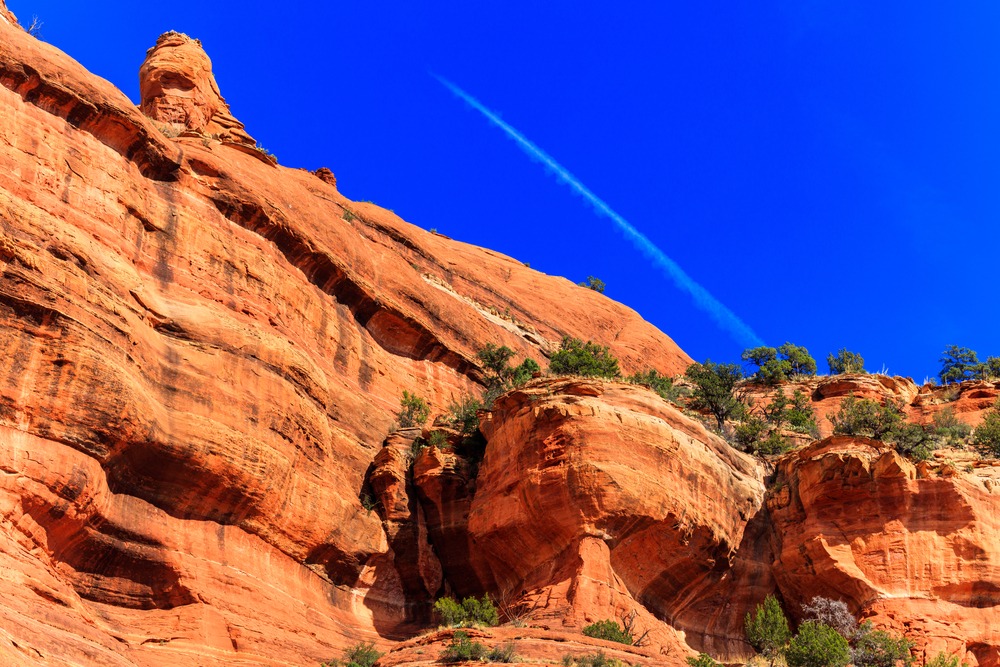 Fay Canyon Trail
If you want to head right into the heart of Sedona's red rock country, head to the Fay Canyon Trail, which roundtrip is only 2.4 miles. This trail meanders below the cliff walls and hanging gardens. There is a great diversity of desert plants here, which means it's one of the best Sedona hikes to take in the spring.
A popular feature on the trail is the 130-foot wide Fay Canyon Arch, but given that it runs parallel to the cliffs, you might miss it if you're not paying attention.  There are also seasonal waterfalls coming down from the cliffs in this part of the canyon during the spring. Parts of the trail are shaded, too, which makes it a great candidate if it happens to be hot and sunny outside.
West Fork Trail
If the weather is a bit warm for an unshaded hike in the sun, head to the West Fork Trail, which is located in Oak Creek Canyon and offers plenty of shade. It's a bit different than all of the other Sedona hikes we've mentioned, too.  Instead of sweeping vistas of Sedona's red rocks, you'll get up-close views of the rock formations that have been sculpted over time by the West Fork Creek itself.
The trail is another long one, coming in at 6.9 miles, with only moderate elevation gains. This trail is fantastic for some spring birdwatching, and it also happens to be exceptionally beautiful in the fall when the trees in the canyons begin to change color.
Doe Mountain Trail
If you're looking for Sedona hikes that offer solitude along with those great red rock views, head to the Doe Mountain Trail. This hike is only 2.1 miles roundtrip, and the climb is pretty slow and gradual, placing it in the easy category for Sedona hikes. Once you've reached the top of the mesa here, the trail is flat and allows you the chance to traverse the mesa from one end to the other, freely exploring, and finding your own piece of the mesa to enjoy while taking in the views.
From here, you can see landmarks like Bear, Maroon, and Wilson mountains, Loy, Boynton, and Secret Canyons, Chimney Rock, and more. There are some great opportunities for viewing wildlife here, too.
Bear Mountain Trail
Experienced hikers who really want to get their heart pumping should head to Bear Mountain.  Though the trail is a moderate 4.6 miles in total length, the elevation gain is much more substantial than most of the other Sedona hikes we've covered, with a substantial 1,975 feet in gains over the course of the trail.
However, once you get to the top, you'll be well-rewarded with breathtaking 360-degree views.  From here, you can see extinct volcanoes, the San Francisco Peaks, the ghost town of Jerome, Doe Mountain, Courthouse Butte, and the colorful Mogollon Rim.
Mescal Trail
The 2.4-mile Mescal Trail is another less-crowded but beautiful hike. The trail itself meanders around Mescal Mountain, hugging a ledge of rock and offering exceptional views of Cathedral Rock and Courthouse Butte. This trail is also one of our favorites when it comes to enjoying desert wildflowers in the spring, with March being the best month for that. It is a popular mountain biking trail, too, so make sure you keep a lookout and share the trail.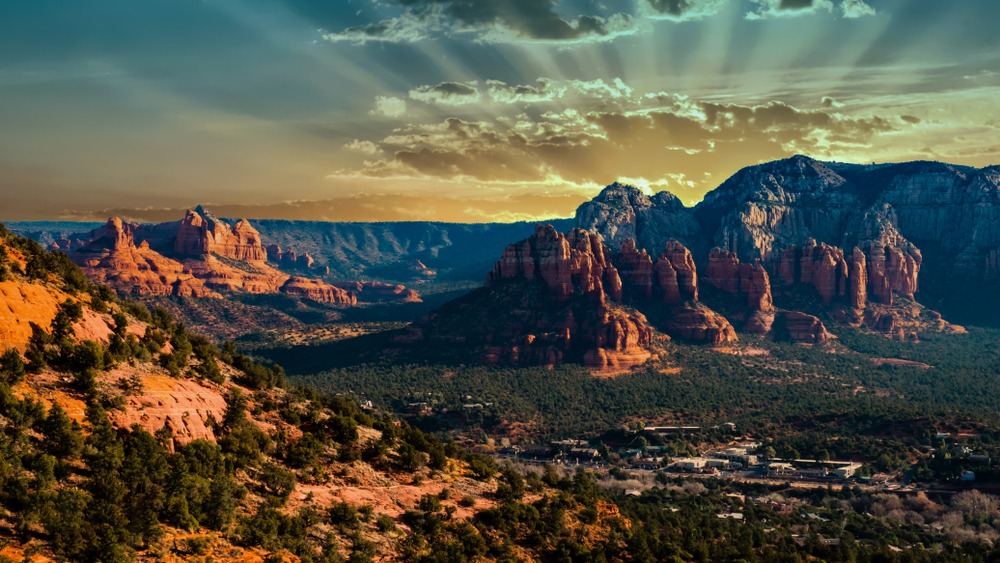 The Best Sedona Lodging
With so many great Sedona hikes to choose from, you could easily plan to explore at least one hike per day.  It's a great way to get your day started, after all!  Luckily, there's plenty more to see and do in Sedona, including wine tasting, dining at exquisite restaurants, shopping, hot air ballooning, jeep tours through the desert southwest, and so much more.
While these trails offer plenty of exciting adventures, we've barely begun to scratch the surface of the myriad of great Sedona hikes, let alone all of the other things you could do in the area. With so many exciting and beautiful trails to choose from, you'll want to give yourself at least a few days to thoroughly explore this breathtakingly beautiful corner of the world.
Choosing great accommodations is an important part of any well-designed getaway. When it comes time to choose where to stay in Sedona, there are two great Select Registry properties to choose from.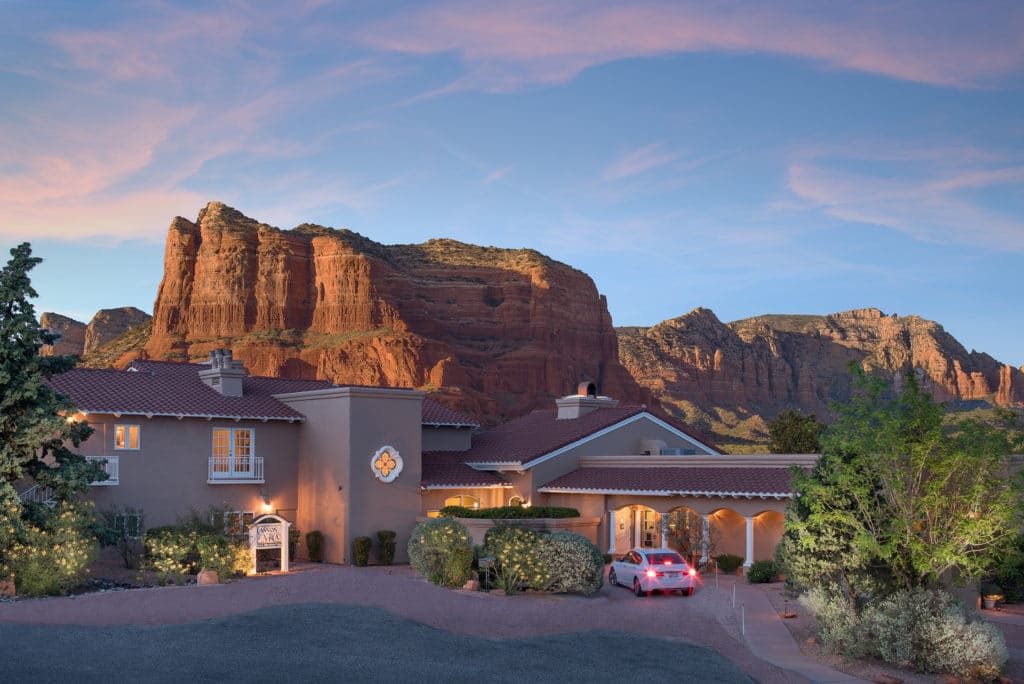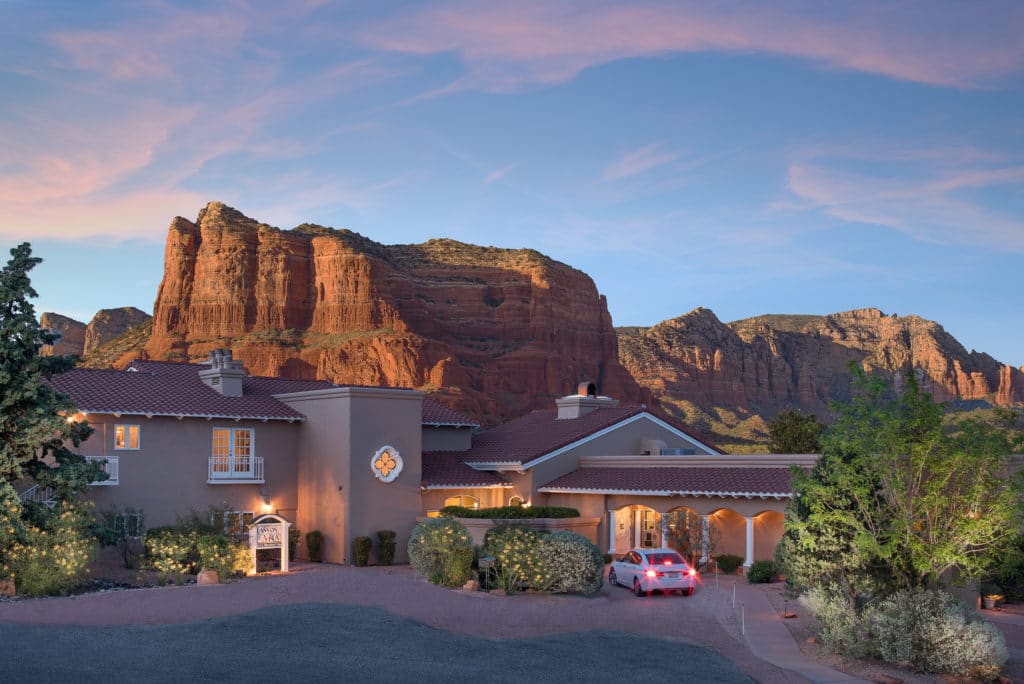 Canyon Villa Bed and Breakfast Inn of Sedona
The Canyon Villa Bed and Breakfast Inn of Sedona is an exquisite 11-room Bed and Breakfast that offers "million-dollar views" of Bell Rock and Courthouse Butte from every guest room and common area. This casual yet elegant Sedona Bed and Breakfast is the perfect spring retreat.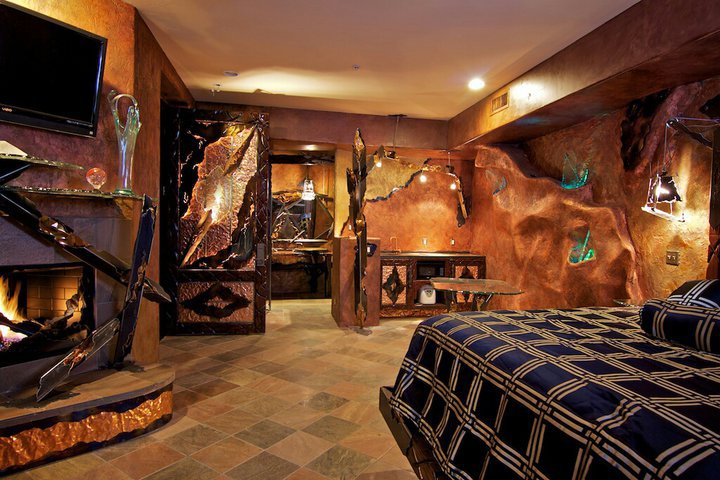 The Adobe Grand Villas is a collection of 16 private and luxurious villas, each with "mansion style" master suites and plenty of luxury amenities to complement your stay in Sedona. On-site, you'll find a gorgeous pool, a fire pit, a waterfall, and a spa for the ultimate indulgence.