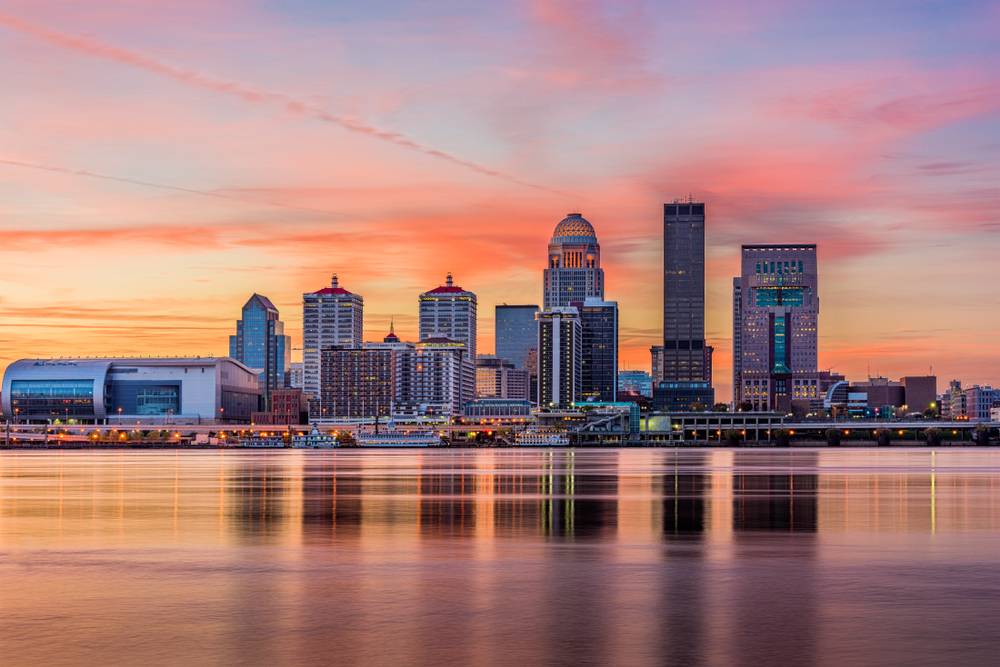 Put on some layers and get bundled up – there are plenty of things to do in Louisville KY, and this winter is the perfect time to do them! Not only is it a really fun place to visit (at any time of year!), it's also an affordable getaway destination – which can be particularly important during the holiday season. 
Louisville is also pretty easy to get to, from a variety of metro and rural destinations. It's a great place to get away for a bit of holiday shopping and seasonal merriment, but there's plenty more to do in Louisville KY, this winter. 
Spend your time browsing top Louisville museums, escape any wintry weather you may encounter by heading underground (literally), and give yourself a bit of internal warmth with a delicious glass of Kentucky Bourbon. 
There really are a fantastic number of things to do in Louisville KY this winter, and the experience will be made all the better when you stay at a Select Registry Bed and Breakfast. There are two unique Louisville Bed and Breakfasts to choose from, plus two more out in Versaille in the heart of Kentucky Bourbon Country. 
Wherever you land, you'll enjoy unparalleled hospitality and warm, welcoming accommodations – the perfect home away from home for any winter getaway.  Book your room with Louisville's Select Registry Bed and Breakfasts today!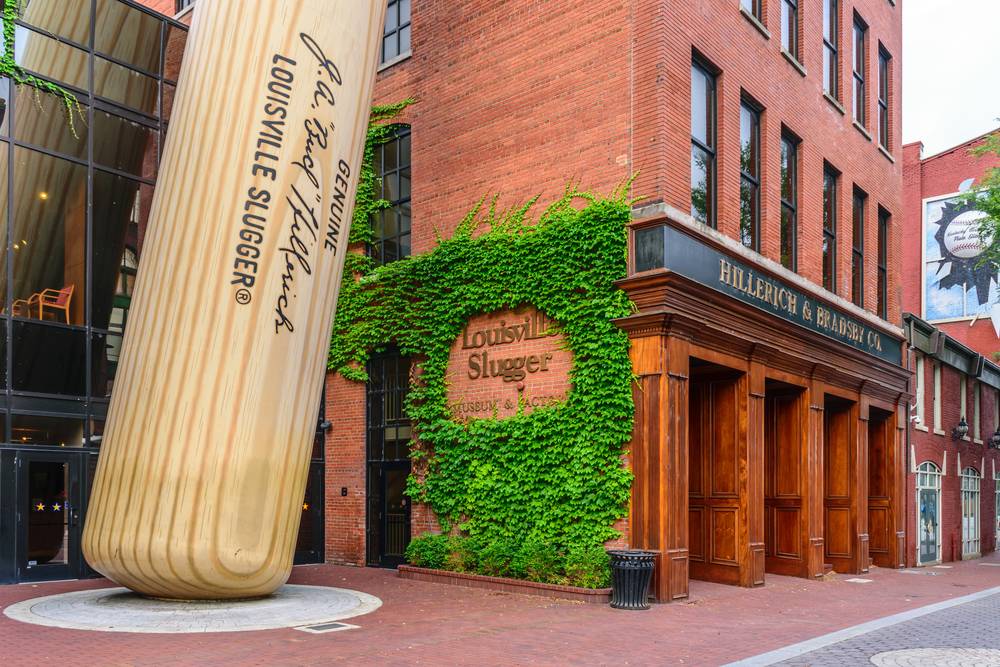 10 Best Things to do in Louisville KY
Louisville is Kentucky's largest city, made famous for Churchill Downs and the famed Kentucky Derby that runs there each May. The Derby itself is great, but there are so many more things to do in Louisville KY – a statement that is just as true in the winter as it is in summer!
Bourbon is also a considerable part of the culture in Louisville, a spirit that has worked its way into just about every aspect of life in Louisville.  Visiting Bourbon distilleries should be at the top of any list of things to do in Lousiville KY, but there really is a lot more to the city. Here are the best things to do in Louisville KY, this winter: 
When it's cold outside and you need to find things to do in Louisville, you can head underground to explore the vast network of caves under the state of Kentucky. It's actually the most extensive network of underground caves in the country.  The most popular underground cave to visit is Mammoth Caves National Park, about 90 minutes outside of Louisville. Right here in town is the Louisville Mega Cavern, a place filled with tons of fun things to do in Louisville. 
Each winter, there's plenty of holiday fun to enjoy in Louisville, including the outdoor ice skating rink at the seasonal Fëte de Noel festival and the annual Lights under Louisville celebration. 
When the cold is just too much to handle outside, head inside to the top museums in Louisville.  One of the most popular things to do in Louisville is to visit the Louisville Slugger Museum & Factory, but other great museums include the Kentucky Derby Museum, the Muhammad Ali Center, and the Frazier History Museum.
Sample your way through a variety of incredible bourbons on Louisville's Urban Bourbon Experience™.  It features the world's only, city-wide trail filled with award-winning micro-distilleries, exhibits, and craft cocktail destinations. Sipping on bourbon is one of the top-rated things to do in Louisville throughout the year. 
Louisville is a really great food city, so one of our favorite things to do in Louisville KY is sample a variety of restaurants. With fewer crowds visiting in winter, that gets even easier to do!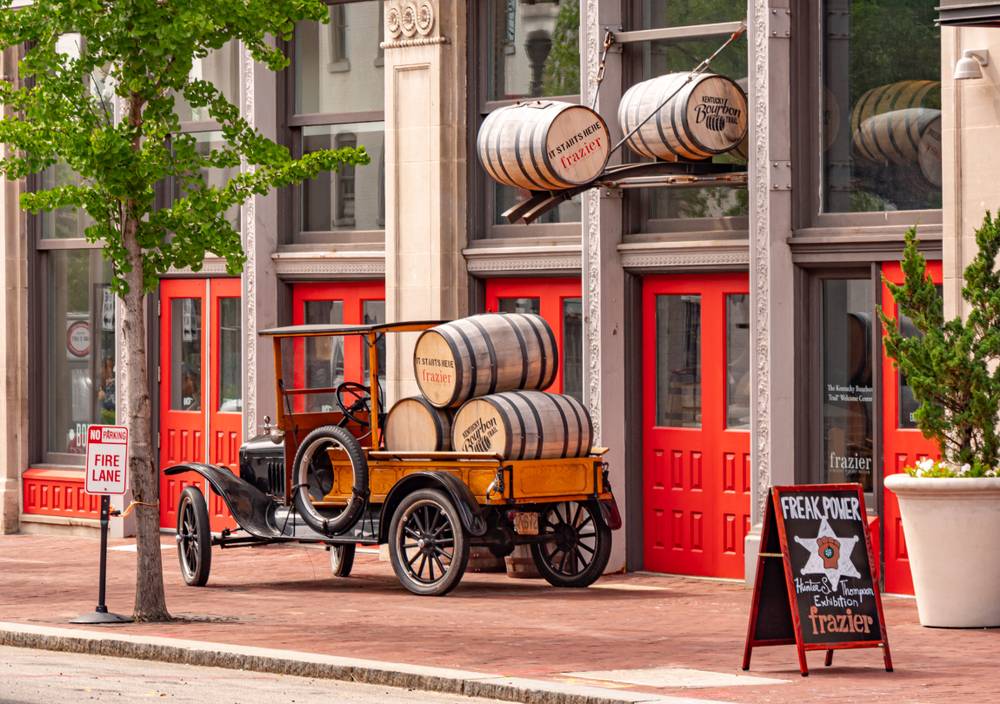 Best Louisville Bourbon Distilleries
Given that Louisville is located in the heart of Kentucky's Bourbon Country, it should come as no surprise that visiting the city's bourbon distilleries is one of the most popular things to do in Louisville.  There's no one set way to experience bourbon in the city, either. 
Whether you have a specific Louisville bourbon distillery you want to visit, or whether you'd rather sample many along the Urban Bourbon Trail, you should plan to spend at least one day experiencing the best bourbon in Louisville.  Here are the top Louisville Bourbon Distilleries and bars worth visiting: 
Visit the Bourbon Country Website here for a list of bars that offer exceptional bourbon tastings and experiences. For even more great bourbon distilleries and tours, consider making your way down the expansive Kentucky Bourbon Trail, which heads through the heart of Bourbon Country in Bardstown. 
Give yourself plenty of time to enjoy bourbon, whether in the glass or mixed into the food, the culture, and the spirit of the city.  Bourbon-related activities are, after all, one of the most popular things to do in Louisville KY. 
At the end of the day, put your feet up and relax at one of the Select Registry Bed and Breakfasts in Kentucky.  Nowhere will you find such a fine example of welcoming hospitality. Book your getaway and join us in Louisville this winter!
Louisville Bed and Breakfasts
Chateau Bourbon is the perfect choice for travelers seeking upscale accommodations in a down-home atmosphere. At our award-winning inn, you can expect genuine hospitality, impeccable attention to detail and contagious southern charm. Taking standards from traditional 5-star hotels and adding our personal touches, Chateau Bourbon delivers an unforgettable guest experience you won't find at your typical hotel/motel. Rated #1 B&B in Kentucky on TripAdvisor 2019/2020/2021!
Whether you're a bourbon newbie or a self-proclaimed bourbon nerd, we've got the experience you're looking for. Let us share our passion for "America's native spirit" with you. Chateau Bourbon provides an elegant setting for its fun, welcoming atmosphere. Leave your stuffiness at the door and let us show you what southern hospitality is all about. With a cocktail in hand, come sit on our porch and let your worries fall by the wayside. Located within the vibrant and walkable 'new urbanist' community of Norton Commons, you can 'park & walk' during your stay.
Central Park Bed and Breakfast
Listed on the National Historic Register, this magnificent three story residence, constructed in 1884, displays an ambiance of fine period furnishings and examples of exquisite hand craftsmanship. The historic neighborhood features America's largest collection of Victorian homes and is a wonderful step back in time. Our Kentucky bed and breakfast is the perfect location whether your travels are for business or pleasure.
More than a simple inn or hotel, Central Park is a Louisville bed and breakfast that offers relaxing lodging accommodations, delightful breakfasts, complimentary beverages, snacks, and romance. Be sure to visit with us on your next vacation.
Our Louisville bed and breakfast is conveniently located across the street from Central Park, the Inn is just a few blocks off I-65 and only minutes from Louisville International Airport. Churchill Downs, Kentucky Fair, and Exposition Center, and other things to do in Louisville are just a few blocks to the south and Downtown Louisville and the Riverfront are to the north. Central Park Bed and Breakfast is indeed central to the many activities available in the area.