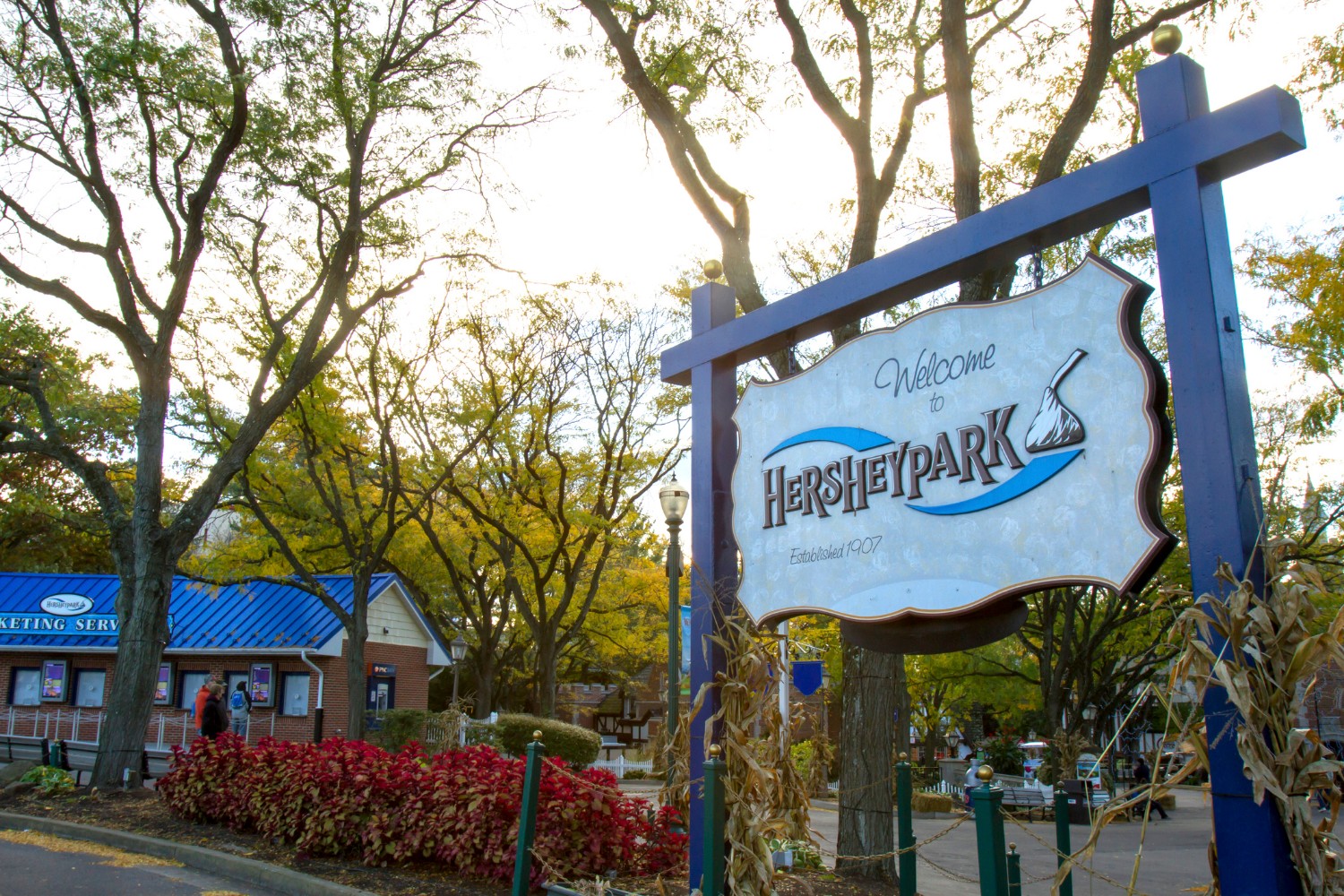 Welcome to Hershey
Head to the "Sweetest Place on Earth" for a wonderful vacation! Hershey, PA, was founded by Milton S. Hershey as a company town for his chocolate manufacturing facility and has become a fantastic destination for chocolate lovers and families. Plus, when you book a room at a bed and breakfast near Hershey, PA, you can visit the town with ease while enjoying the luxurious comforts of a Select Registry property. Find out everything you need to know to enjoy a trip to Hershey!
Things to See & Do
Enjoy hours of chocolate-filled fun in Hershey, PA! Learn about the history of the famous company at The Hershey Story Museum. This educational attraction details the life of Milton Hershey and allows guests to create their own customized treat. Get a behind-the-scenes look at how these iconic confections are crafted when you take a tour at Hershey's Chocolate World.
Thrill-seekers shouldn't miss Hersheypark, a fun amusement park that features 14 coasters and more than 70 attractions. One of the best attractions is ZooAmerica, which houses more than 200 animals from all over North America. Finally, take a stroll in Hershey Gardens, a beautiful flower garden, conservatory, and park that includes gorgeous floral exhibits and a butterfly atrium!
Where to Eat & Drink
Yes, there is more to enjoy in Hershey than just chocolate! This town is home to many world-class restaurants. From cafes to upscale steakhouses, there's a little bit of everything. Thanks to the number of nearby farms, many of these restaurants take advantage of local, seasonal ingredients to create outstanding dishes. After all, Milton Hershey chose to build his factory here because of the wonderful local dairy farmers! The tradition of farm-to-table is alive and well. Whether you're in the mood for fresh seafood or handcrafted cocktails, you'll find it in one of the many incredible restaurants in Hershey. When it's time for dessert, you won't have to search hard to find a scrumptious chocolately treat.
Best Time to Visit
Hershey is a fantastic year-round destination. Hersheypark and Hershey's Chocolate World are both open all year, though hours may change depending on the season. Summers in Hershey are warm and humid, perfect for a day in the park. In the winter, be sure to pack a heavy coat and be ready for snow. Check the town's calendar of events to see if there are any fun annual festivals to attend during your stay.
Where to Stay
If you're looking for a bed and breakfast near Hershey, PA, you're in the right place. Select Registry has incredible properties that are less than 20 minutes from Chocolatetown, USA. Staying in one of these bed and breakfasts means that you can experience the fun and excitement of this great township while spending the night in gorgeous and quiet accommodations. When you book a stay in one of our many properties, you can feel confident that you will enjoy luxurious guest rooms, convenient amenities, and fantastic customer service. Browse our inventory of properties below to start planning your trip!