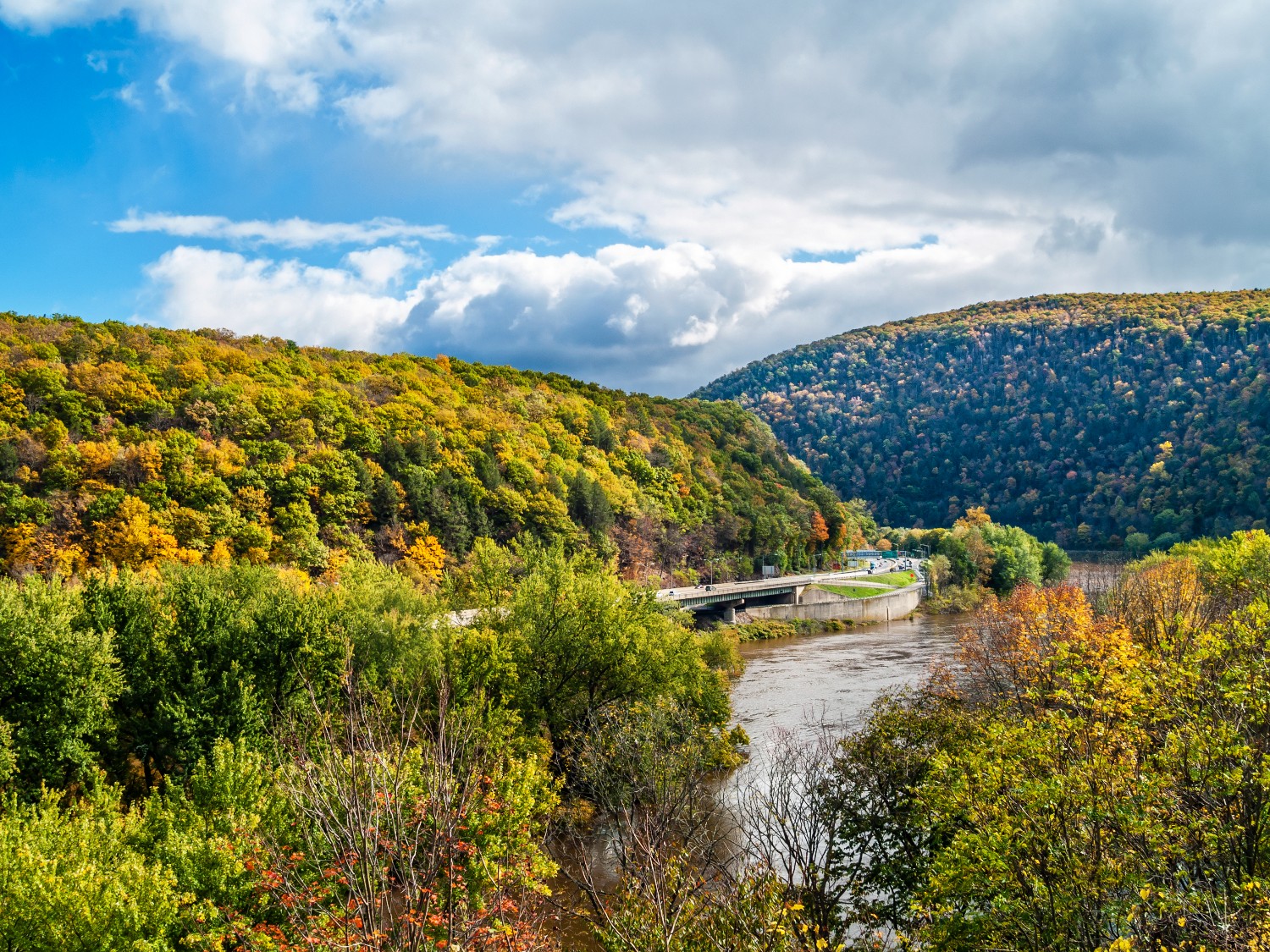 Home »
Palmyra Bed and Breakfasts & Inns
Welcome to Palmyra, PA
Conveniently located just ten minutes away from the infamous town of Hershey, PA, is Palmyra, a fantastic little place to visit. There is so much to do in the surrounding area, which includes the town of Annville. With amusement parks, historic sites, kayaking, wildlife parks, fantastic shopping and more, Palmyra, PA, is a perfect getaway for fun, relaxation and spending quality time with your significant other. Start your trip here by booking a Palmyra bed and breakfast through Select Registry.
Things to Do & See
One of the things you must do during your visit is stop by the Hershey Gardens. This 23-acre, outdoor gardens is absolutely stunning year-round! Step inside the butterfly atrium to find hundreds of different, gorgeous butterflies to see. Next, head over to Hershey park, the amusement park dedicated to all things chocolate. This chocolate world is fun for all ages. Curious how this giant chocolate empire was built? The Hershey Story, a museum completely dedicated to the life and legacy of Milton Hershey is another must for your itinerary. Be sure to check out the special events and classes taking place before your trip. If you need a break from chocolate, no problem, Troeg Brewery is a great spot for a beer tasting and an informative tour! Another local attraction worth checking out is ZooAmerica. This place is full of adventure and showcases unique wildlife such as bald eagles and gray wolves. After exploring the grounds, be sure to head on over to their exclusive gift shop to pick up something to help remember your adventure here. Kayaking is another popular activity in this area of central Pennsylvania through Cocoa Kayak Rentals. You can opt to kayak down a river or even through stretches of the Indian Echo Caverns. Along your journey, stop on the bank and cast your line for fishing. There is something to keep all ages entertained in Palmyra and its surrounding areas!
Where to Eat & Drink
Of course, you'll want to treat yourself to something chocolatey while you're in Hershey, and Hershey's Pantry is the perfect place to go. It's a local, cozy spot to grab a piping hot cup of coffee and a delicious dessert. Regardless of the time of day you decide to visit, they proudly serve breakfast, brunch, lunch, and dinner. You won't regret stopping by. You'll also want to check local websites for culinary events like the Food and Wine Festival in September. This festival puts on wine inspired events including guided tours and wine pairings that go perfectly with small bites to eat. This is a unique festival that is worth stopping by if you're in the area during this time! Palmyra also has plenty of fantastic options for food, whether you want a quick bite so you can be on your way, or an upscale, top-of-the-line experience. If you're looking for a place to celebrate a special occasion, look no further than to Devon Seafood + Steak. Here you will find the finest selection of steaks and endless seafood options. Truly a one of a kind dining experience! For a lighter fare, check out Smoked Bar & Grill that features a menu full of different smoked meats and southwestern fare. If you're up to try something different, get The Doughnut burger! There are many breweries in the area with a local favorite being Mount Gretna Craft Brewery right in Palmyra. All brews here have been inspired and created by the city itself where people share culture, ideas and art.
Best Time to Visit
Palmyra is a wonderful place to visit any time of the year! Summertime is tourist season, so everything is open and booming starting in May and running through August. During this time of the year, you can expect comfortable warm temperatures typically ranging from the 60s to 80s. In the spring, take advantage of the sunshine without the high heat and enjoy a round or two of golf at one of the area's 12 golf courses. Fall brings the gorgeous fall colors in the trees and the perfect time to enjoy the top-notch shopping in the area. In the winter, arrange for a spa day during your stay so you can relax away those winter blues. Wintertime is also the perfect opportunity to enjoy steaming cup of hot chocolate. And why not? You're in the Hershey area, after all!
Where to Stay
Pennsylvania is a beautiful and fun destination for a relaxing getaway any time of year! When planning where to stay on your trip to Palmyra, PA, be sure to start your search at Select Registry to book your room. When you stay at one of our Palmyra, Pennsylvania bed and breakfast properties, you'll enjoy our world-class customer service, a luxurious setting, and plenty of amenities. Begin your day at a Select Registry bed and breakfast with a gourmet meal accompanied by a seasonal fireplace (at some locations) and then set out to explore the surrounding area. Once you return to your room at dusk, relax in your very own private bath. Browse our selection below and begin your exciting trip to Palmyra today!