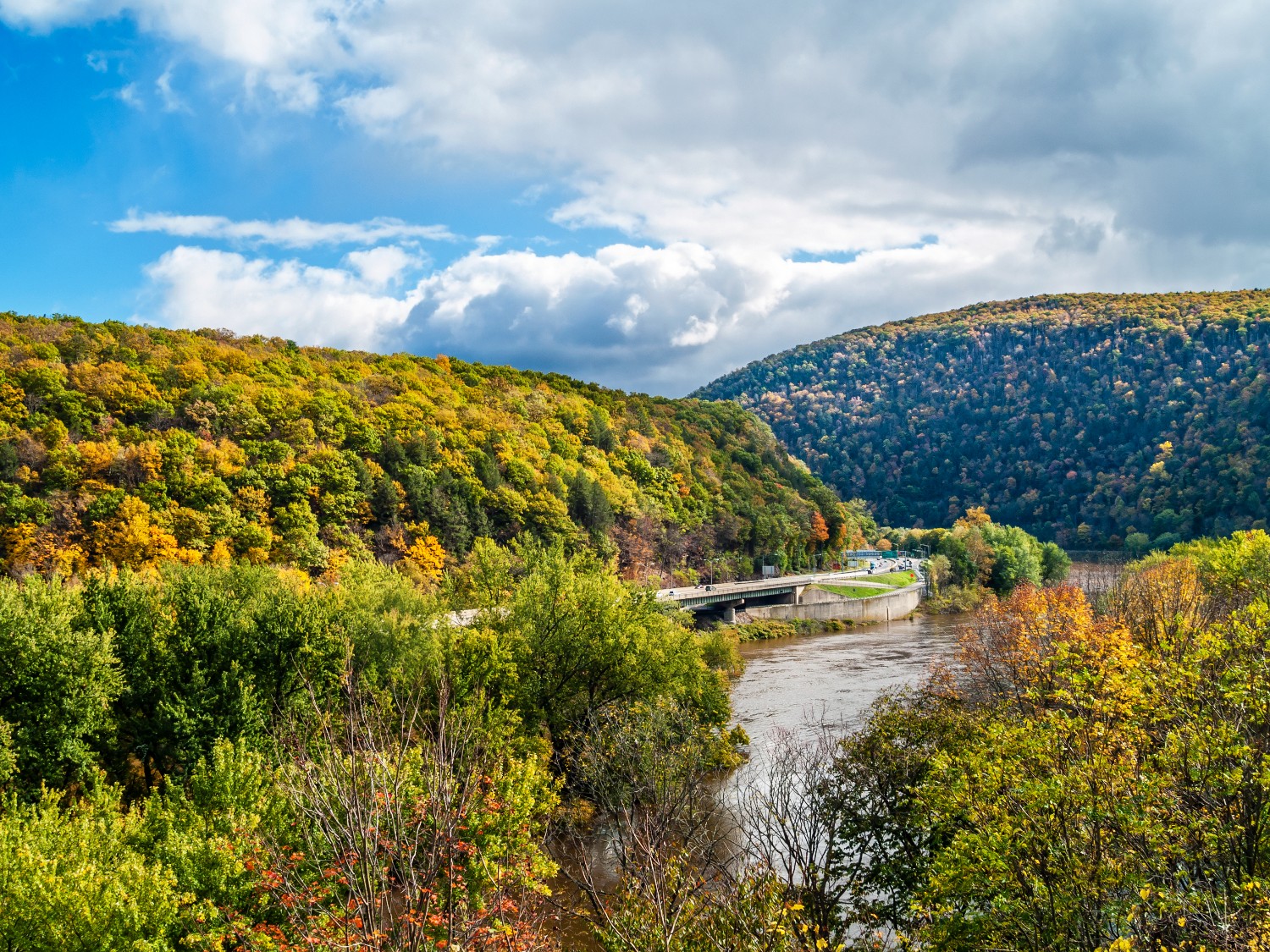 Welcome to Palmyra, PA
Ten minutes away from the infamous town of Hershey, PA, is Palmyra, a fantastic little place to visit. There is so much to do in the surrounding area, which includes the town of Annville. With amusement parks, historic sites, kayaking, wildlife parks, fantastic shopping and more, Palmyra, PA, is a perfect getaway for fun, relaxation and spending quality time with your significant other.
Things to Do & See
One of the things you must do during your visit is stop by the Hershey Gardens. This 23-acre, outdoor gardens is absolutely stunning year-round! Step inside the butterfly atrium to find hundreds of different, gorgeous butterflies to see. Next, head over to Hersheypark, the amusement park dedicated to all things chocolate. It's fun for all ages. Curious how this giant chocolate empire was built? The Hershey Story, a museum completely dedicated to the life and legacy of Milton Hershey is another must for your itinerary. If you need a break from chocolate, no problem, Troeg Brewery is a great spot for a beer tasting and an informative tour!
Where to Eat & Drink
Of course, you'll want to treat yourself to something chocolatey while you're in Hersheys, and Hershey's Pantry is the perfect place to go. Grab a piping hot cup of coffee and a delicious dessert. You won't regret it. You'll also want to check local websites for culinary events like the Food and Wine Festival in September. Palmyra also has plenty of fantastic options for food, whether you want a quick bite so you can be on your way, or an upscale, top-of-the-line experience.
Best Time to Visit
Palmyra is a wonderful place to visit any time of the year! Summertime is tourist season, so everything is open and booming. In the spring, take advantage of the sunshine without the high heat and enjoy a round or two of golf. Fall brings the gorgeous fall colors in the trees and the perfect time to enjoy the top-notch shopping in the area. In the winter, arrange for a spa day during your stay so you can relax away those winter blues. Wintertime is also the perfect opportunity to enjoy steaming cup of hot chocolate. And why not? You're in the Hershey area, after all!
Where to Stay
Pennsylvania is a beautiful and fun destination for a getaway any time of year! When planning where to stay on your trip to Palmyra, PA, be sure to start your search at Select Registry. When you stay at one of our Pennsylvania properties, you'll enjoy our world-class customer service, a luxurious setting, and plenty of amenities. Begin your day at a Select Registry bed and breakfast with a gourmet meal and then set out to explore the surrounding area. Browse our selection below and begin your exciting trip to Palmyra today!