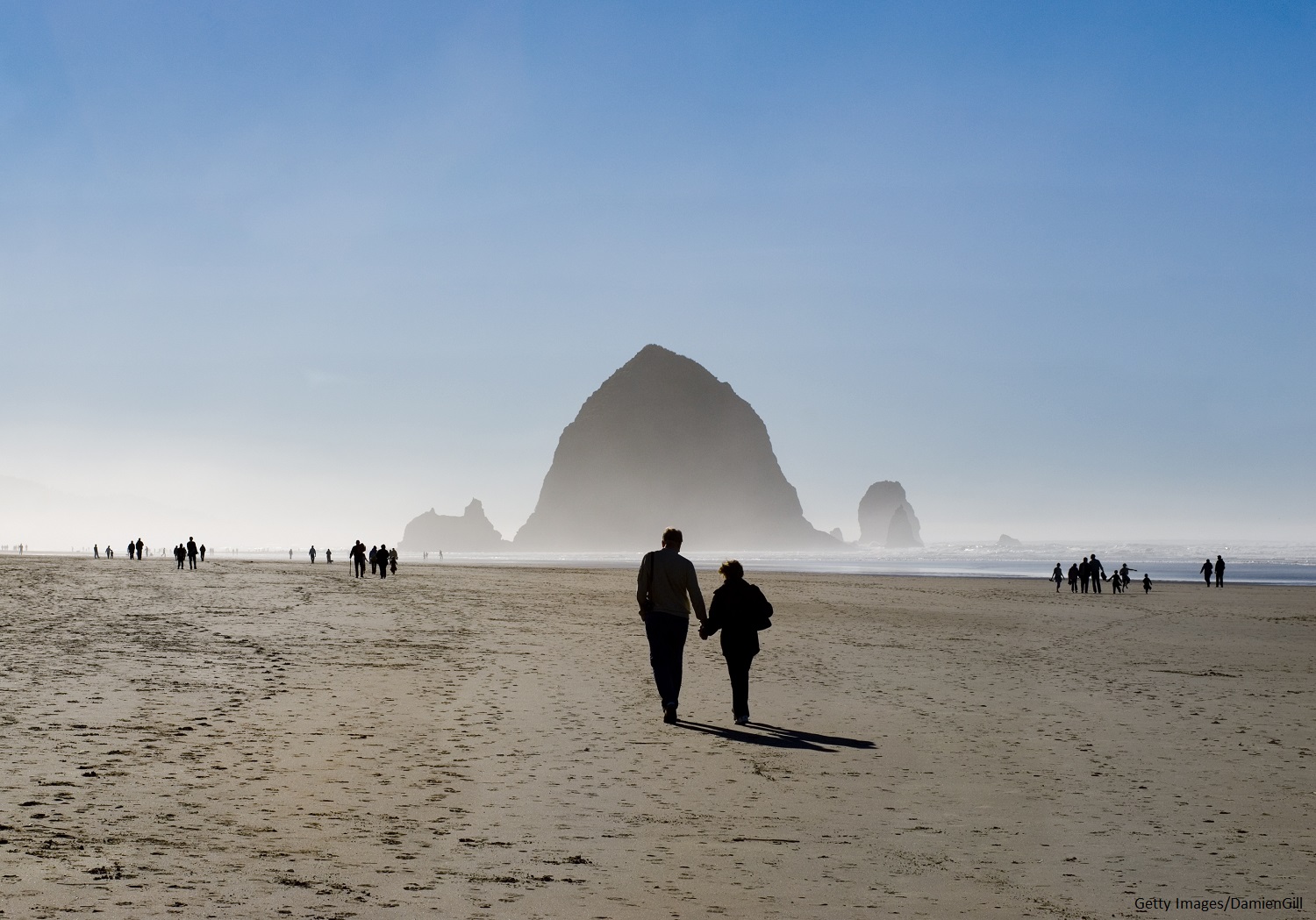 Home »
Cannon Beach Bed and Breakfasts & Inns
WELCOME TO CANNON BEACH
Slip away from the big city and escape to the charming coastal town of Cannon Beach, Oregon. From the miles of sandy shoreline to the quaint downtown district, this beautiful Pacific Coast town offers everything you need to enjoy a quiet getaway. Stroll through the many miles of hiking trails available at the nearby Ecola State Park or Haystack Hill State Park. Or browse some of the locally-owned gift shops and art galleries. Enjoy an authentic experience when you book a stay at a Select Registry Cannon Beach bed and breakfast.
THINGS TO SEE & DO
When you think of Cannon Beach, one thing is sure to come to mind: Haystack Rock. This iconic landmark is located near the shoreline and is a must-see for any visitor. Get your photo taken next to the sea stack that is best known for being featured in The Goonies! Another famous site (and sight) in Cannon Beach is the Tillamook Rock Lighthouse, which is best viewed from Ecola State Park. Discover why this park is one of our favorite Oregon Coast attractions! Ecola State Park offers several miles of hiking through forest and beaches. You may recognize it from movies like The Goonies, Twilight, and Point Break,Be sure to spend at least one day in downtown Cannon Beach and tour some of the wonderful art galleries. Cannon Beach is known as one of the most prominent artist communities in the state, and you're sure to find something incredible during your stay.
WHERE TO EAT & DRINK
Cannon Beach takes their coffee pretty seriously. You won't have any trouble finding some fantastic locally owned shops where you can get a world-class cup of java. If you're looking for something a little stronger, you're in luck. From pubs and brewhouses in downtown Cannon Beach to the wineries scattered along the Oregon Coast, you'll find something delicious to sip and enjoy.When it comes to restaurants, Cannon Beach has a great selection. Seafood is especially abundant here, and chowders and salmon are the most popular menu items. Whether you're looking for an upscale experience or a more casual meal, Cannon Beach has it all!
BEST TIME TO VISIT
Escape the heat in the summer and head to Cannon Beach! The climate stays dry and mild, with light snow during the colder months. The early summer months welcome fantastic annual festivals, like the Fourth of July parade or the Spring Unveiling Arts Festival in May. However, the most highly-anticipated arts event takes place in November. The Stormy Weather Arts Festival showcases the best artists from the Pacific Northwest.
WHERE TO STAY
If you're looking for the best places to stay in Cannon Beach, Oregon, you're in the right place! Below, you will find the best options for Oregon Coast lodging. Whether you're looking for a quiet getaway, planning a romantic trip, or just want to appreciate the natural beauty of Cannon Beach, these options are perfect for you. Enjoy top-notch customer service and cozy accommodations when you choose an Oregon Coast bed and breakfast.
Sorry, no listings were found.