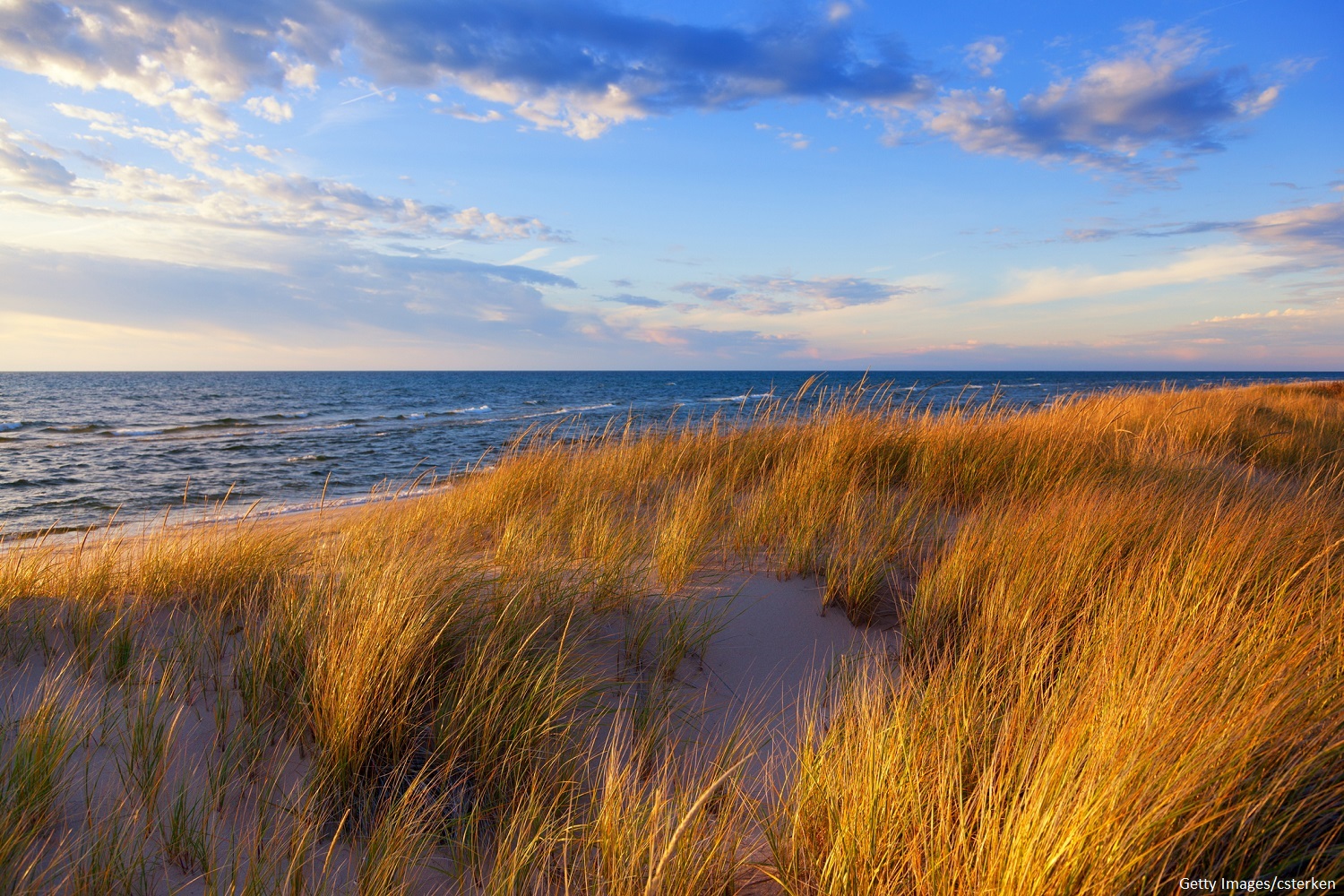 Welcome to Northern Michigan
Covering the expanse of the Lower Peninsula north of Grand Rapids, Northern Michigan is a region of diverse experiences. It's a place where you can take an elegant wine tour one day and explore a historic fishing town the next. Relish gorgeous views of the lake or drive through a seemingly endless tunnel of trees. Root for your team at lively sporting events, then see an amazing play or concert. Northern Michigan is ripe with attractions perfect for every type of traveler.
Things to See & Do
Northern Michigan is known for its miles of amazing lakefront. The sights alone are spectacular, but Lakes Michigan and Huron also provide a wide array of fun activities. This region is the perfect place for your next fishing trip. You can even create a memorable day kayaking, sailing, or taking a boat tour.
The adventurous will find plenty to do in Northern Michigan as well. From horseback riding and zip lining to "adventure golf," there is plenty to get your blood pumping. Arts lovers enjoy this area, too. The Harbor Springs Performing Arts Center is one of the best places to see plays, live music, and more! For the naturalist, there are tons of places to hike, bike, and eat delicious local fare.
Where to Eat & Drink
There is no shortage of excellent food in Northern Michigan. Traditional, fusion, international – your taste buds will be pleasantly overwhelmed by the options! You can find great soul food at Kolu's, or opt for the perfect sandwich at Cormack's Deli. If you're craving Thai with a twist, try Thai Orchid. On Taco Tuesday, get in line at Happy's Taco Shop; these are just a few examples of the choices available! There are plenty of great places for breakfast as well. However, if you'd rather sleep in, book a bed and breakfast in Northern Michigan and enjoy the complimentary feasts!
Best Time to Visit
Northern Michigan is great for a summer vacation. The temperatures average around 70 degrees from June to September, making it a perfect place to escape the heat. Autumn is also gorgeous; the fall foliage draws in visitors from all over the country. Spring features the beautiful blooming trillium, a protected orchid that grows wild here. In the winter, there is excellent skiing, snow tubing, and more!
Where to Stay
Are you excited about your trip yet? Start counting down the days to your getaway when you reserve one of Select Registry's gorgeous
bed and breakfasts in Northern Michigan
. Our recommended accommodations feature elegant rooms, beautifully-kept grounds, free Wi-Fi, and more! Browse the list below to find your ideal inn and book your stay today!