Valid Through: Never Expires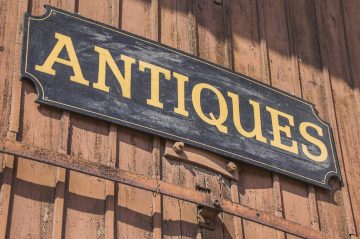 Do you plunder your favorite antique shops on weekends looking for bargains, collectibles, and unique finds? When you travel are you on the lookout for new places to shop? Why not explore some new venues and experience a live auction at B&W Auctions, our local auction house on Saturday evening?
Our all-inclusive two-night package is $675 and provides:
Overnight lodging two nights In a King room (Red, Green or Hunter);
Welcome bottle of wine;
Six-course dinner for two on Friday night;
Picnic dinner for two to take to the auction on Saturday;
Early morning coffee service and full breakfast both mornings;
Taxes and gratuities.
Please call us at (843) 752-5090 to book this package!
Arrive early Friday and visit our two local town antique shops. Relax at the Inn before enjoying a gourmet dining experience. After breakfast, Saturday morning, venture out to the nearby towns of Marion, Mullins, and Florence for shopping at 3 antique malls and various shops. Return to the Inn to freshen up and pick up your dinner before heading out to the auction starting at 6 pm. After the auction return to the Inn for a restful night and a leisurely breakfast before returning home with your newest acquisitions.
Packages are available every other Friday and Saturday:
For more information, each of the shops has a facebook page and several have websites you can explore.
Dillon:
B & W Auctions: www.bwauctions.com & www.auctionzip.com 2239Hwy 9 East, 843-774-8742
Latta:
Peacock's Vintage Picks, www.peacocksvintagepicks.com, 3005 Hwy 301, 843-506-3623
Treasures from the Attic: www.clocksaplenty.com 101 E. Main St., 843-752-5625
Marion:
Marion Emporium, 405 N. Main St. 843-275-9899
Mullins:
Golden Leaf Antiques Market: 303 S. Main St., 843-464-6372
Florence:
Thieves Market, 1820 E. Palmetto St. , 843-664-8103
Palmetto Peddlers, www.palmettopeddlers.com 2295 Hoffmeyer Rd. 843-665-8663