Autumn Picnic Package in North Georgia
Valid Through: Never Expires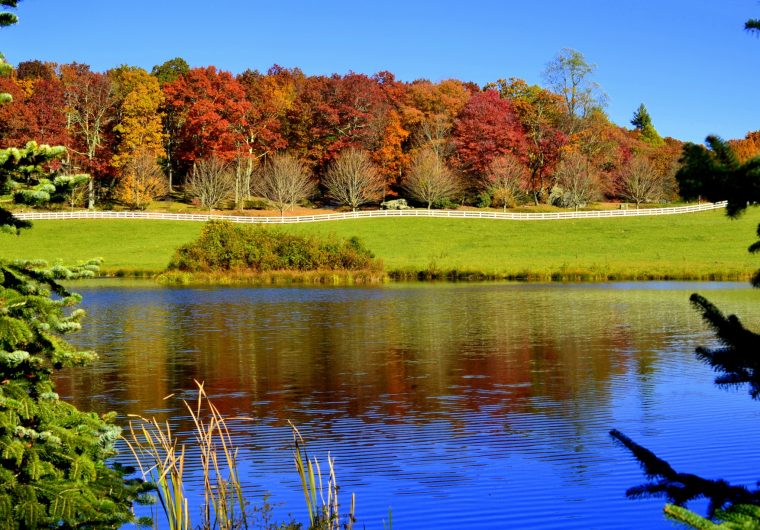 Romantic Picnic in the North Georgia Mountains – Let Beechwood Inn Chefs Pack your picnic lunch. Would your sweetheart enjoy Waterfall, Creek-side or Mountain Top Picnic in the North Georgia Mountains? Let us take care of all the planning for you. We can give you directions to our favorite waterfall, mountain-top or creek-side location – or you can picnic on our grounds.
Picnics for Lodging and Non-Lodging Guests: We are happy to pack a picnic for you. Just give us a call and schedule your pick-up day and time and it will be packed and ready for you. We require payment in advance and there is no cancellation within 24 hours of your picnic delivery (because by then we have bought the food for your picnic and made your pasta/potato salad).
Standard North Georgia Picnic Lunch – Our picnic lunch includes a fresh baked croissant filled with fresh cold cuts, homemade dilled-potato salad or pasta salad, fresh seasonal fruit, bottled water and for dessert our homemade cookies. $29.00 for two. You can add a bottle of Beechwood Inn wine for $24.
Gourmet North Georgia Picnic Backpack Lunch – For a sophisticated picnic, you can't beat our gourmet picnic backpack lunch. Our fully stocked backpack is also a cooler and offers pockets to pack and transport wine-glasses, a cutting board, cork pull, plates, silverware and a knife. Our backpack picnic lunch includes: artisan and local cheeses, herb-dried salami, fresh made organic baggette, crackers, dilled-pasta or potato salad, fresh fruit, homemade cookies, chocolates. Beverage of choice is also included: white wine, red wine, sparkling cider, soda, or water. $55.00 for two (Please plan to return our backpack). You can take the back-back home with you for an added cost.
Romantic Picnics by Beechwood Inn in the North Georgia Mountains Picnic Package in North Georgia:
"Southern Living Magazine" names: Warwoman Dell the Best Picnic Spot in Georgia: East of Clayton
A secluded forest provides shady tables in this valley. Rhododendrons line the gurgling Warwoman Creek. A half-mile trail leads to Becky Branch Falls, and a spur of the Bartram Trail passes through Warwoman Dell. Chattahoochee-Oconee National Forests: www.fs.fed.us.
Photo by Innkeeper David Darugh