Charcuterie, Cheese and Fruit Plate – Beechwood Inn
Valid Through: Never Expires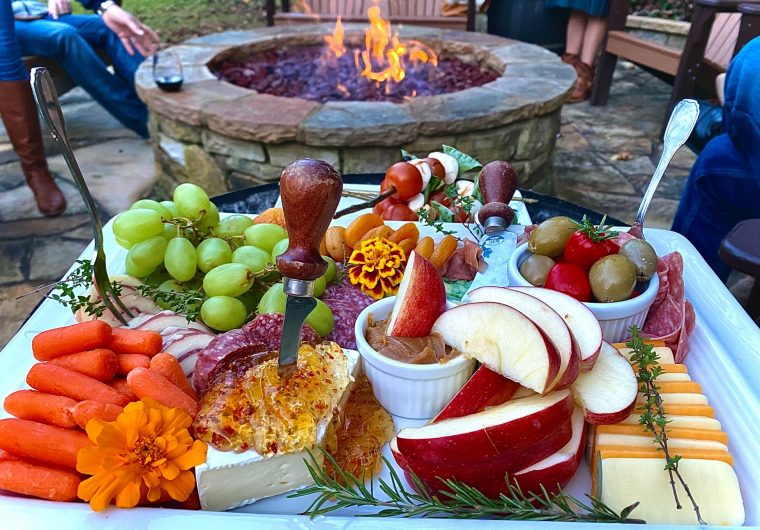 Let us build you a beautiful Charcuterie Plate with cured meats, fresh fruit, local cheeses and more. You can enjoy this creation in your room or anywhere on our property such as our fire pit.
Chilly nights by our Fire Pit will keep you warm and toasty. 220,000 BTUs per hour will keep Jack Frost away. Just let us know and we can build you a snack or cheese plate for your evening adventure. The above plate is a full Charcuterie with cured meats, cheeses, fruit, pickles, crackers and relishes. And wine, we have lots of wine. Just say the word and it will be in your room on arrival or at the fire pit if you prefer. We can build small platters for smaller appetites as well.
Full Charcuterie, Cheese and Fruit Plate $69.00. Please give us 24 hours advance notice. Wine is extra.