Glass of Wine at our Fire Pit
Valid Through: Never Expires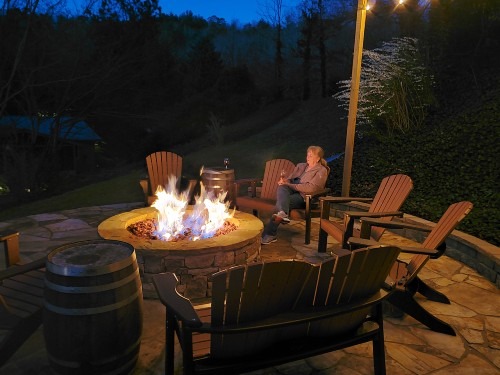 Would you like an intimate relaxing evening with a bottle of Beechwood Inn wine and some alone time with your favorite Pandemic Partner? Our fire pit sits on a comfortable knoll overlooking Beechwood Inn's beautiful grounds. Right now fireflies light the night. This is a private party just for you. Come enjoy the stars, fireflies and 220,000 Btu's of fire.
Complimentary for Beechwood Inn Guests.
Beechwood Inn can prepare pre-arranged appetizers in our Licensed Restaurant Kitchen for you to pick up at our front door for $15 per couple.