Private Chef Dinner in our Wine Cave
Valid Through: Never Expires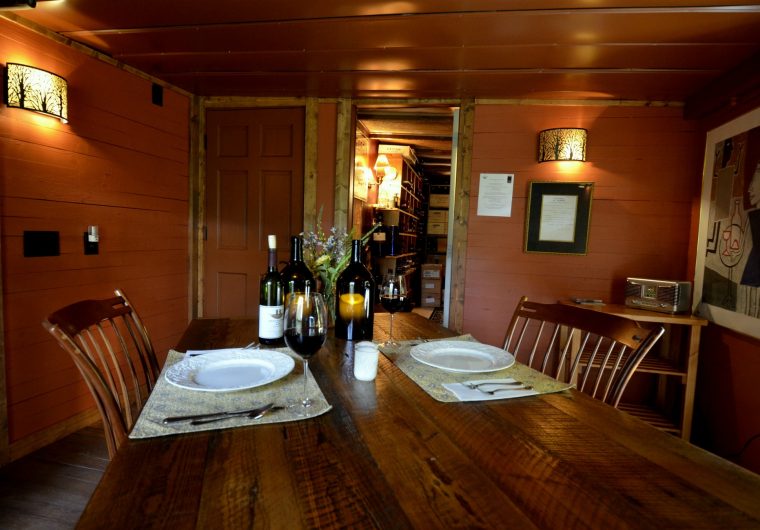 Observing COVID 19 Guidelines, we are not offering Private Dining in our Wine Cave right now because of the need to distance. We can offer the private dinners in our dining room or on our large porch.
Private Chef Dinners in North Georgia: Treat yourself to a private chef candle lit dinner for two (or up to 16) in our private dining room at the Award Winning Beechwood Inn. Beechwood Inn is Northeast Georgia's only Wine Spectator Award of Excellence Restaurant and named one of the "10 Best Farm to Table Restaurants in Georgia."
Our personal chefs are here to take the guess-work, stress, and worry out of date-night. Beechwood Inn Executive Chef and Co-Owner David Darugh https://www.bestchefsamerica.com/david-darugh will oversee every detail, from menu planning including wine pairings and dessert to execution and service of each dish.
Here's is What We Need From You:
Determine how many courses you would like to enjoy:
Four-course dinner with wine pairings, $175/person;
Five-course tasting menu with wine pairings $190/person;
Six-course tasting menu with wine pairings, $206.25/person;
Eight-course tasting menu with wine pairings, $237.25/person.
Price includes 20% Service Charge – we add 7% sales tax in our county. Our chef recommends 5-6 course dinners to get a rich experience.
Select your date and give us a call at (706) 782-5485: These private dinners are very popular now, so have a second date available if you can. We only schedule one Private Dining Event per evening.
Tell us what you like and don't like to eat: Our menus are seasonal and based largely on the Mediterranean Diet (Healthy) using local and organic products as much as possible. Our chefs will prepare several seasonal menus for you to review. We can make changes based on what excites your taste buds.
Sourcing some specialty foods during the COVID Pandemic may make some items temporarily unavailable. We will let you know if we have to make a substitution.