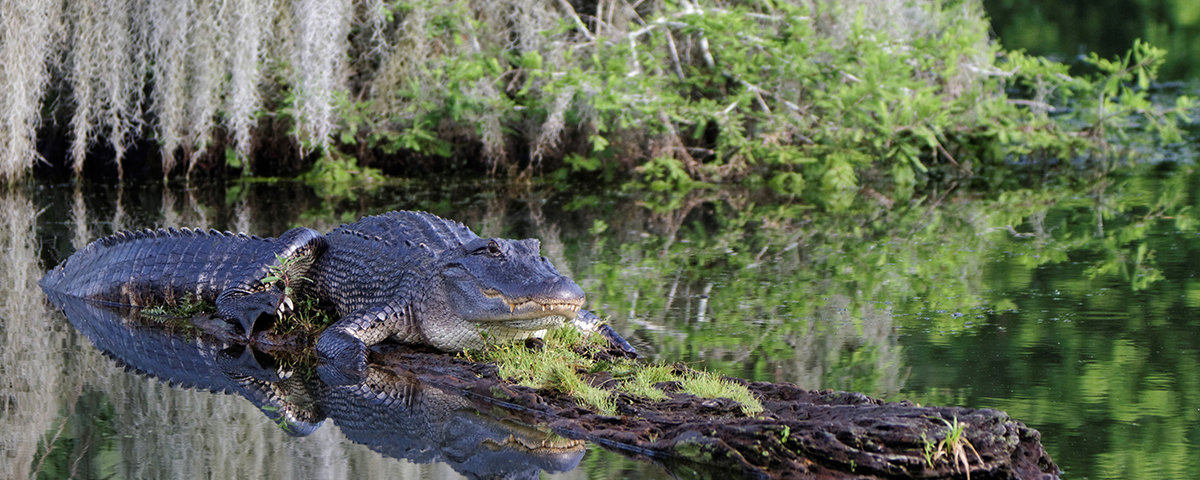 Louisiana Bed and Breakfasts & Inns
Welcome to Louisiana
From cypress-studded bayous to iconic antebellum cities, the state of Louisiana is truly one of a kind. Its unique landscape is complemented by a rich culture that's built upon French, Spanish, and African ancestry; Cajun and Creole cuisine; rockin' jazz music; and, of course, amazing festivals. Spend a few days here for a weekend getaway and you'll soon see why the state's favorite phrase is "laissez les bons temps rouler" — let the good times roll.
Things to See & Do in Louisiana
Louisiana is an ideal destination for travelers seeking outdoor experiences, culinary adventures, family fun, and more. If you're not sure what to do first, we recommend exploring the French Quarter of New Orleans. It's a historic district in one of the oldest neighborhoods in the city and is home to Bourbon Street as well as the famous Café Du Monde. Or, visit Baton Rouge where distinct architecture and historic sites await. Bourbon Street is an iconic stretch of endless bars and nightlife that are all within walking distance of one another. If you're looking for quieter neighborhoods, be sure to check out Lafayette, Natchitoches, and St. Francisville. Surrounding the state's cities and towns is the picturesque Louisiana Bayou. These marshlands of cajun country are an important part of the ecosystem and are definitely worth exploring. Take a guided swamp tour to see alligators or kayak down one of the many lakes and rivers. If you prefer to stay on land, Louisiana plantations offer a fascinating look at nature, wildlife, and lifestyles of the past.
Where to Eat & Drink in Louisiana
Foodies on the hunt for a delicious meal will thoroughly enjoy Louisiana's diverse culinary landscape, which has roots in French, Spanish, African, Sicilian, Caribbean, Irish, German, and American Indian cultures. Here, restaurant menus are filled with dishes ranging from spicy seafood gumbo to Southern oxtail soup. Other popular staples include jambalaya, oysters Rockefeller, eggs Sardou, and crawfish. Don't forget to order a fluffy beignet or Creole bread pudding for dessert! In Louisiana, no meal is complete without a handcrafted beverage. Start your day with a freshly-brewed cafe au lait, then sip on a frozen daiquiri, hurricane, or gin and fizz during happy hour. These iconic drinks are sure to give you a buzz. For dessert, treat yourself to a King Cake which consists of a rich dough stuffed with different fillings such as cinnamon, cream cheese, or chocolate. This will definitely satisfy your sweet tooth cravings.
Best Time to Visit in Louisiana
The Bayou State is a year-round destination that offers colorful events in every season. But, most will say that the best time to visit is from February to May. That's because the weather is comfortable and the celebrations are in full swing. Plan to attend Mardi Gras, the New Orleans Jazz & Heritage Festival, or the Ponchatoula Strawberry Festival during this time of year. If you're looking for something a little more laid back, consider visiting in December or January. Louisiana is much calmer during the winter months with mild weather and has an excellent Christmas Festival of Lights in the town of Natchitoches. You can also check out the French Food Festival in October. In the summertime, the state offers awesome 4th of July celebrations; just be prepared for heat and humidity with temperatures typically in the 90s. Regardless of what time of year you plan to visit Louisiana, there will be something for you to do.
Where to stay: Louisiana Bed and Breakfasts & Inns
One of the most important aspects of any getaway is finding the right lodging. Luckily, Select Registry offers some of the
best bed and breakfasts in Louisiana
. Experience warm hospitality and luxurious, top-notch amenities at any of our Louisiana properties. We promise you'll want to return again and again! Let Select Registry help you pick the perfect B&B in Louisiana for accommodations on your next trip.