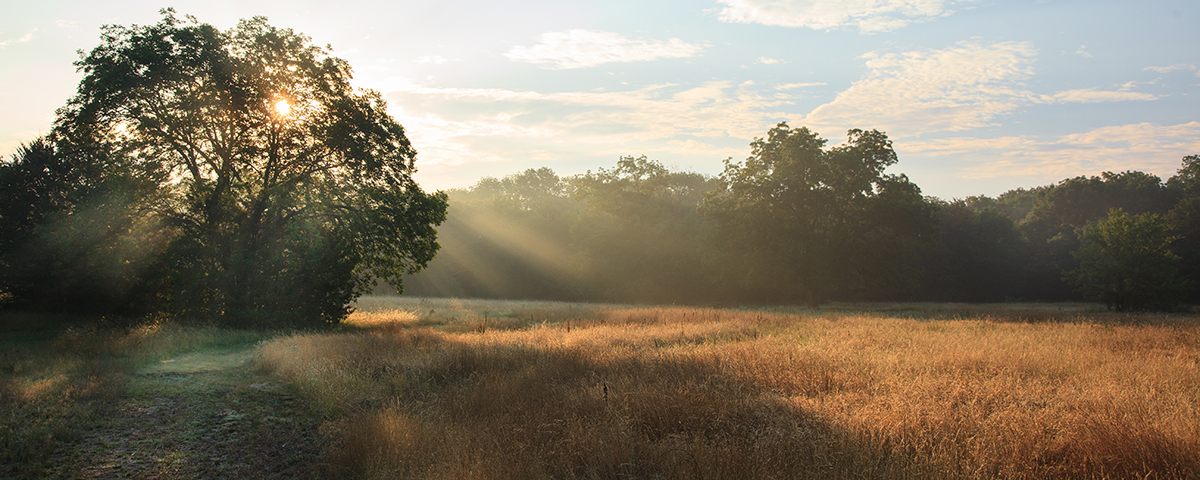 Oklahoma Bed and Breakfast Inns
Welcome to Oklahoma
The state of Oklahoma is a cultural crossroads with a rich history and many unique points of interest. It's located at the center of three distinct regions – the South, the Midwest, and the Southwest. Oklahomans, affectionately referred to as "Okies," are known for both their pioneer heritage and their Southern hospitality. Visitors to Oklahoma enjoy a range of natural beauty. The state has small mountain ranges, mesas, eastern forests, and more. City lovers will also find a lot to love. There are several metropolitan areas with exciting things to do. From natural wonders to arts and culture to great annual events, this state is a gem hidden among America's breadbasket. Experience it all when you stay at one of the best bed and breakfasts in
Oklahoma
whether you are coming for a relaxing vacation or a romantic getaway.
Things to See & Do in Oklahoma
When you come to Oklahoma, don't miss the chance to explore! There are 50 state parks and six national parks, all of which showcase a unique piece of the area's beauty. Take a dip in pristine bodies of water at Oklahoma's Oasis, watch animals roam at a 15,000-acre wildlife refuge, or go fishing at Lake Murray State Park for a taste of Oklahoma's wild side. If you're in the mood for a metropolitan escape, head to Oklahoma City, Tulsa, or Norman. You can time travel back to the Wild West at Frontier City, visit the Jazz Hall of Fame, catch a show at the Sooner Theater, and indulge in other urban adventures.
Where to Eat & Drink in Oklahoma
During your Oklahoma trip, leave your calorie counters at home. Boasting an epic 12-item state meal, it's clear that Okies take their food culture seriously. The state is known for some of the most delicious foods in the region, and you'll want to taste them all! Some of the best barbecues in the country can be found in Oklahoma. A delicious steak is also never hard to find, given the popularity of cattle ranching. There are also some unique local options, like the iconic fried onion burger. Most of the area's selections are hearty, filling, and "down-home." In fact, the "official state meal of Oklahoma" includes  fried okra, cornbread, barbecue pork, squash, biscuits, sausage and gravy, grits, corn, strawberries (state fruit), chicken fried steak, pecan pie, and black-eyed peas. Any good bed and breakfast in Oklahoma will treat you to some of the state's morning staples during your stay, including biscuits with gravy and a healthy serving of grits.
Best Time to Visit Oklahoma
Oklahoma offers guests plenty to enjoy year-round, but the most popular months to visit are during the spring and summer. During the spring months, temperatures tend to be a bit cooler in comparison to the very hot and humid summers in Oklahoma. Autumn is also beautiful. The weather cools off nicely, encouraging visitors to get outside for a hike to enjoy the changing colors of the foliage. The winter brings on temperatures that can drop below freezing. Oklahoma can go from hot to cold so there's a little something for everyone, though many people seem to enjoy traveling during the cooler months of either spring or summer.
Where to stay: Oklahoma Bed and Breakfasts & Inns
A
bed and breakfast in Oklahoma
is the best place to experience this state's people, food, and general hospitality. Select Registry's properties are gorgeous, and each one gives you access to some of the area's amazing features. No matter which one you choose, you can rest easy knowing that you'll receive excellent service along with your beautiful accommodations. View each
Oklahoma B&B
below to select your perfect match!