Bloomsbury Inn
Select Registry member since 2010
Sensational in any season! Award-winning property, is quietly nestled in the historic district.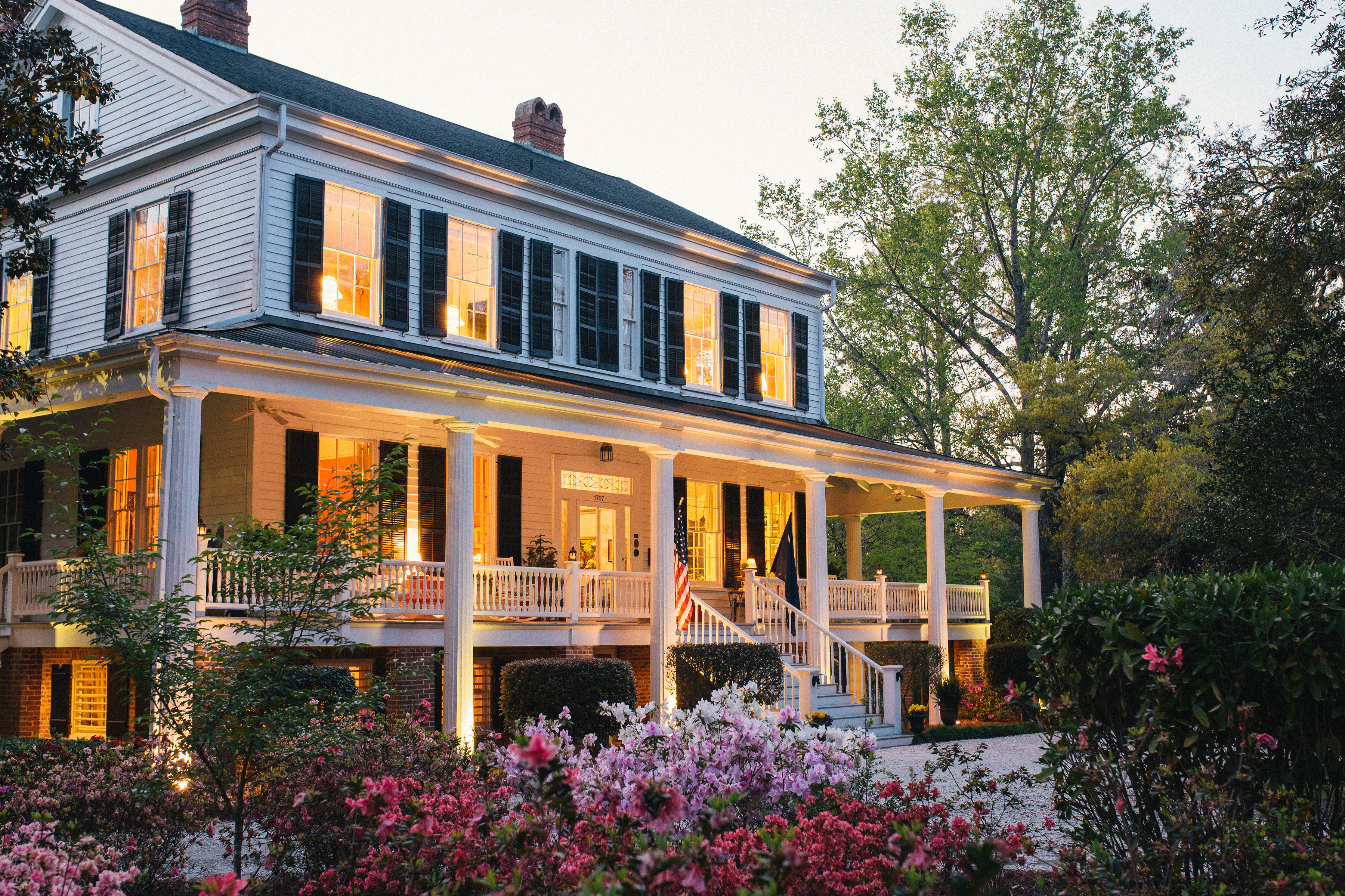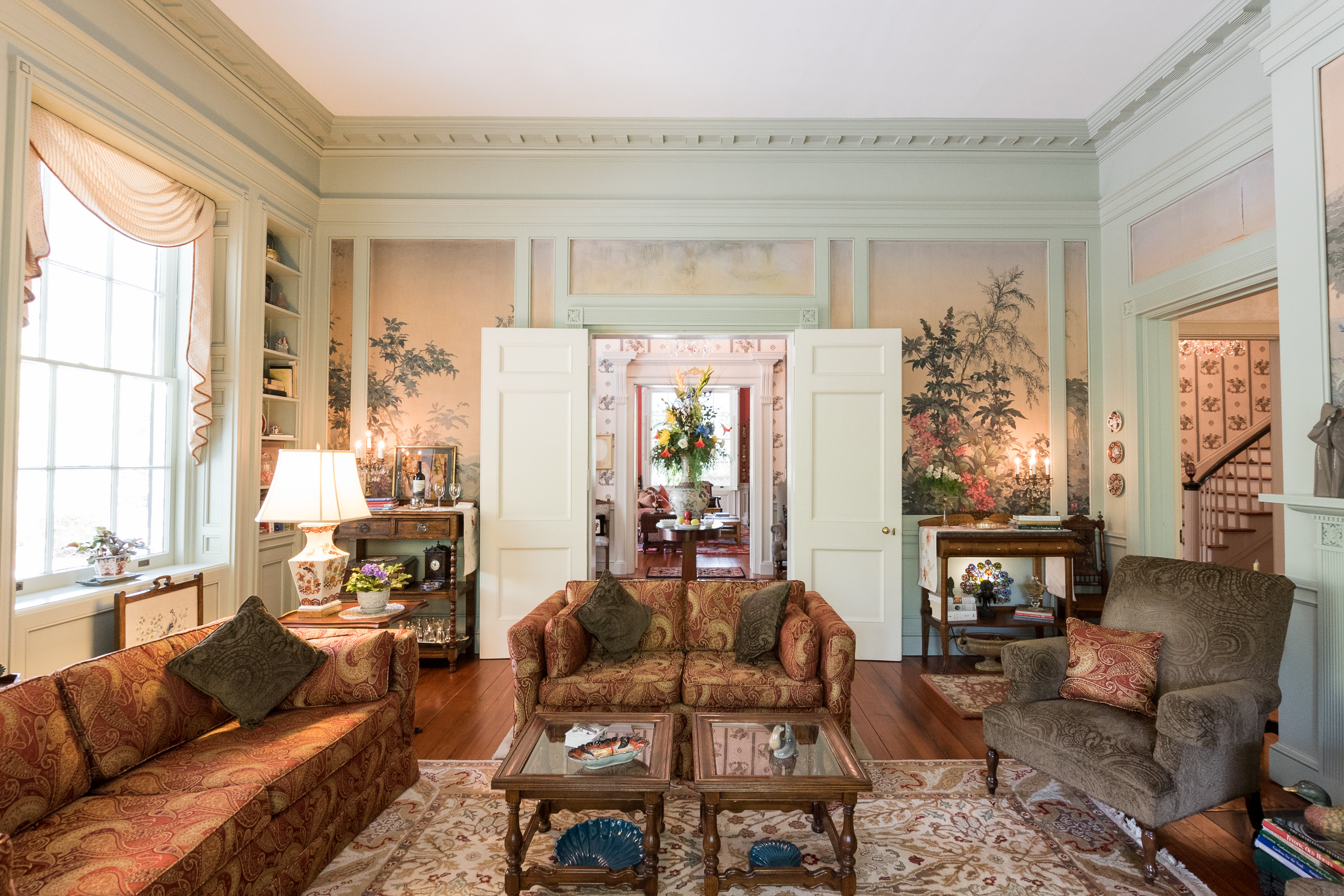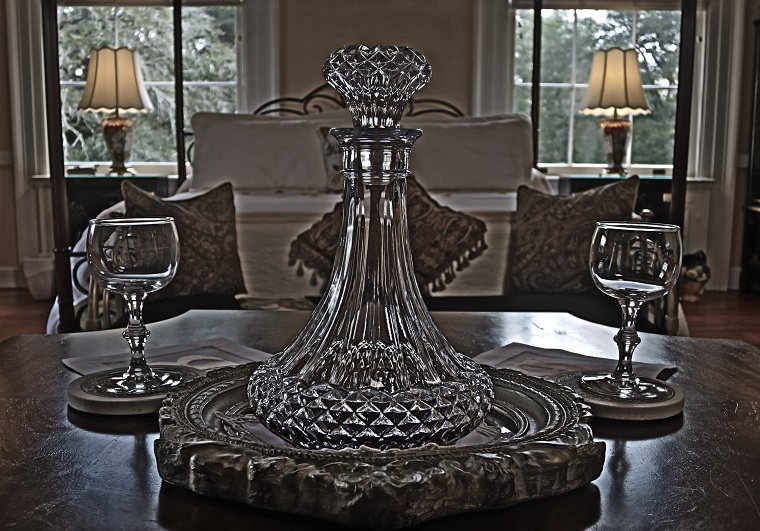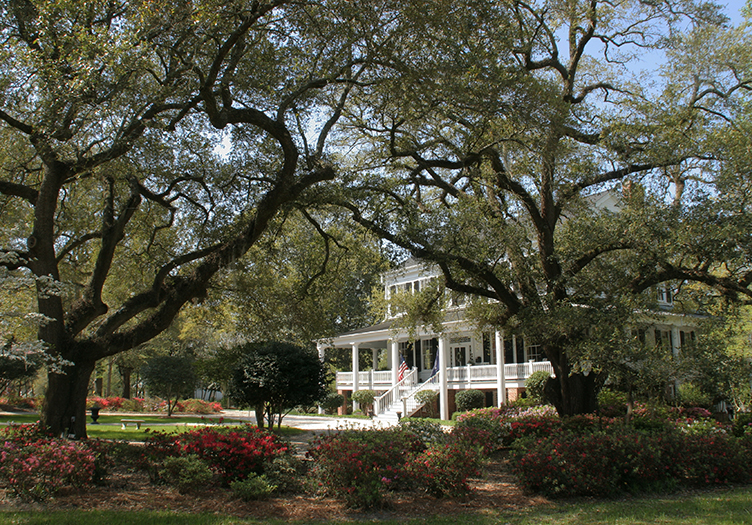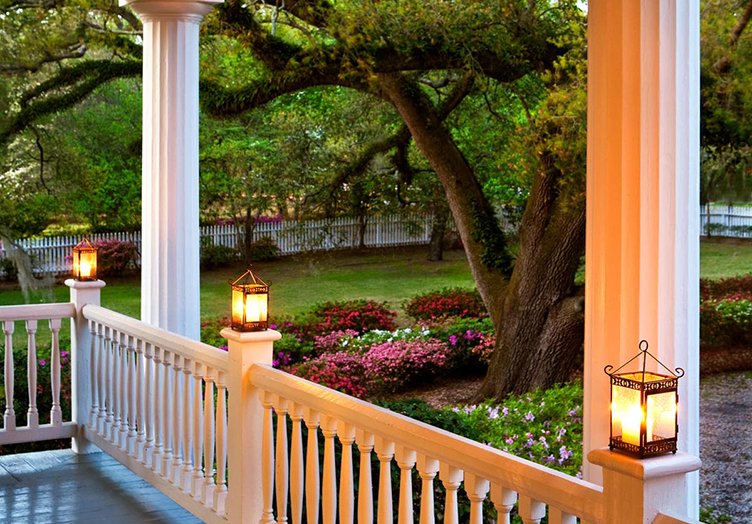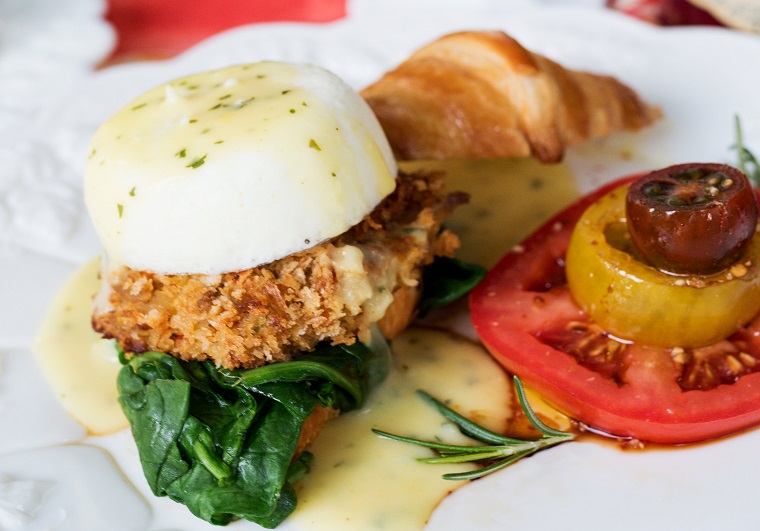 Bloomsbury in Camden, South Carolina is known for its Southern hospitality, gourmet breakfasts and complimentary socials which include a walk through history with the innkeepers. Located in the heart of South Carolina, three miles off I-20, this award winning Camden bed and breakfast, built in 1854 by James Chesnut, Sr. and Mary Cox Chesnut, awaits your arrival.
A significant notoriety of the property is derived from the writings of the famous diarist, Mary Boykin Chesnut, who penned many of her entries at Bloomsbury.
Two quiet acres of manicured grounds, several garden sitting areas and the wrap around veranda offer peace and tranquility from the everyday stresses of life.
Two parlors on the main floor of the home. The ladies' parlor, featuring Zuber wallpaper, offers a quiet retreat for reading or for pleasant conversation. The gentlemen's parlor often times attracts those interested in the latest world or sports news.
Bloomsbury features four well-appointed bed chambers from which to select. The oversized rooms, with 13-foot ceilings, feature queen and king beds, private baths with 1930 Italian tiles, and sitting areas.
The 1849 detached kitchen house is also available for viewing. The walk-in fireplace and brick oven draw the attention of many guests. Although Katherine is not prone to cook there often, the fireplace and oven stand ready.
Bloomsbury is situated in the Camden historic district on a street which Mary Chesnut described in her diaries, 12 June 1865, "And yet from my window I look out on many a gallant youth and maiden fair. The street is crowded, and it is a gay sight…They call the walk in front of Bloomsbury, "The Boulevard." The original brick-lined walkways and drives have been unearthed to lead you directly to "The Boulevard".
As this beautiful property moves forward into her 163rd year and 11th anniversary as a bed and breakfast, you will be treated to a wonderful experience. Inside the lovingly restored antebellum home, with uncompromising attention to detail, the Browns have created a warm and welcoming environment for all who traverse the leaded glass doorway. With luxurious amenities and thoughtful touches, Bloomsbury will surpass your expectations, and ensure that your visit to historic Camden, South Carolina is unmatched. We can't wait to see you soon.
Inn Amenities: Free Onsite Parking, Gardens on Property, National Historic Registry, Tesla/Electric Vehicle Charging Station, Wine/Spirits Available, Concierge Services,
Food & Wine
Bloomsbury Inn is known for beautifully served and delicious gourmet breakfasts. To every extent possible, Katherine uses local products...farm fresh eggs, homemade breads, real butter and aged cheeses, only jams canned right at Bloomsbury. Breakfast is served in the formal dining room or on the wrap around verandah (weather permitting). A typical warm weather breakfast menu: Fresh Fruit Soup Fresh Biscuits baked in Grandmother's iron skillet Creamed Eggs in a Puff Pastry Praline-peppered Bacon Garden-fresh Tomato Bloomsbury Blend Coffee, Hot Tea, Fresh Juice, Spa Water Every meal is prepared fresh and all diet restrictions are considered. If desired, Bruce will offer the oral history of Bloomsbury during breakfast.
Restaurant on Premises: No
Special Diets Accomodated: Yes
Breakfast Service: Continental
Breakfast Seating: Communal , Flexible Times
Dining Amenities: Complimentary Beverages , Complimentary Afternoon Tea/Refreshments , Complimentary Snacks , Complimentary Early Coffee Tea , Complimentary Evening Hors d'oeuvres
Rooms & Suites
You deserve the very best -- you deserve a wonderful night's sleep. Bloomsbury hosts exceptionally large bed chambers. There are two 20' by 20' and two 20' by 14' rooms. Each bed chamber features a comfortable sitting/reading area, a decorative, all-season fireplace with the original 1854 mantel, and a private 1930's antique Italian tile bathroom. Each bed chamber has been personally designed for your comfort to include individually thermostat-controlled central heat/air, fine furnshings and desirable linens. Sit relax, take a quick nap or watch your favorite sports channel when you arrive, or check-in and race to any of the actrations in our area. The convertible day/twin bed located in the Mary Chesnut bed chamber is offered for a third person, over the age of 12 years, at the additional rate of $75. per night. Between the center hallway and the guests rooms, you will find over 20 current magazines, well-stocked bookshelves, paperbacks "to go", a shopping/gift area (don't forget that the sitter deserves a treat from you wonderful visit to Bloomsbury, and a coffee/tea service. The quoted bedchamber prices are all inclusive: afternoon wine and cheese social at 5:30 pm, the perfect room, full gourmet breakfast, and all taxes. Many places quote a price and then have several add-ons; but at Bloomsbury we believe in quoting the price you will pay.
Accommodations: Efficiency, Suites
Room Entertainment: Music Library
Handicap Accessible: Limited
Room Amenities: Air Conditioning, Alarm Clocks, Antique Furnishing, Bathrobes, Fireplace, Hair Dryer, Ironing Boards, Turndown Service
Guest Services
Hospitality is the hallmark of Bloomsbury. Yes, we have tried to think of everything to make your visit perfect.
Internet Service: Wireless, Complimentary
Front Desk/Security: OnSite, Business Hours
Inn Amenities: Free Onsite Parking, Gardens on Property, National Historic Registry, Tesla/Electric Vehicle Charging Station, Wine/Spirits Available, Concierge Services
Policies
Check-In Standard check-in is between 3:30 pm and 7:00 pm. Please inquire at booking if you require a late check-in. Early arrivals may leave luggage and return after 3:30 pm if desired. Check-Out Standard check-out is between 8:30 am and 11:00 am. Reservation Deposits Reservations are based upon one or two persons (above the age of 12) per room. A valid credit card books your reservation. Deposits are discussed with bookings. Cancellation We certainly understand that changes in plans do occur in our mobile society. As a small inn, we trust that you understand our need for ample notice of cancellation. If you must cancel, kindly do so promptly. If a cancellation is not received 7 days in advance (holidays, special events, or rental of three rooms require a 14 day cancellation), you will be charged for the entire reservation and receive a gift certificate for those rooms/nights to be used at a later date. The gift certificate will be good for one rebooking for those specific rooms within a period of six months after the cancellation. Re-bookings are subject to availability.
Minimum Stay Required: Peak Season
Innkeeper's Pets: Outside Only
Smoking Policy: Outside Only
Weddings & Events
Many engagement, bridal and senior portraits have been made on the manicured grounds of Bloomsbury and inside this lovingly restored home. The rose window in the west stairway is a favorite of all brides. Although not zoned for wedding events, many grooms select Bloomsbury to celebrate the first evening of marriage. The Mary Chesnut Chamber, decorated in very elegant tones with a tall rice bed, is the first choice...it might be the antique Belgium dressing screen that intrigues so many.
Business Travel & Events
When booking all available rooms at Bloomsbury, there are a variety of meeting options: main dining room seats 12 at the main table olde' kitchen house seats up to 50, and can be configured to accommodate most any meeting; walk-in fireplace is operational hunt room has a comfortable table for a smaller group or for breakout groups both parlors have seating for groups not requiring tables downstairs foyer, military hall, can easily seat 8 - 10 wrap around verandah offers both table and rocker seating One of the great features of a 9500 sq ft home, is more than enough options to accommodate all meeting requirements.
Meeting Types: Business Meeting, Retreats, Social
Meeting Facilities: Indoor
Business Travel & Event Max Capacity: 15