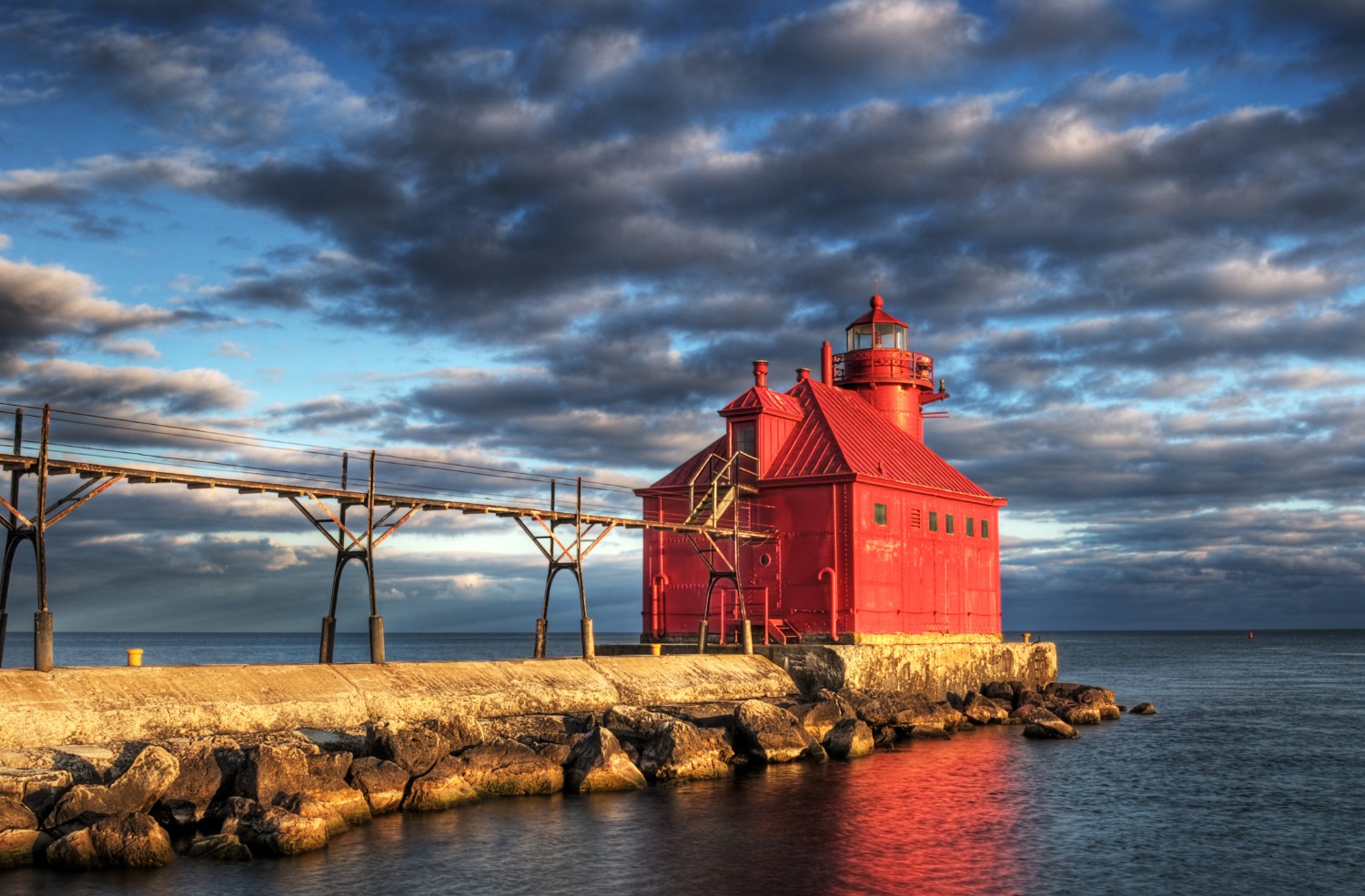 Welcome to Door County
Door County, Wisconsin, is on the peninsula between Green Bay and Lake Michigan. Throughout its history, it has seen many inhabitants, including Native Americans and Belgian immigrants. These cultures have left their mark on the region's unique modern culture. Door County is known for its long shoreline with numerous beaches as well as its five state parks. There is also a unique food scene here which ranges from cultural cuisine to dishes centered on native fruits like cherries.
Things to See & Do
Door County has a long history that archaeological evidence suggests may stretch back to 10,000 BC. This history is incorporated into much of what goes on in Door County. There are many efforts in place to preserve its history, culture, and nature. This means there are many opportunities to learn about and experience these facets of Door County. This includes sites like the Pioneer Schoolhouse, festivals like Fyr Bal, and the Belgian Heritage Center. You can spend a day hiking through one of Door County's nature preserves, followed by lounging upon one the beaches through sunset and until the first twinkling stars.
Where to Eat & Drink
Door County's history influences its cuisine, as well. You'll want to try a Belgian waffle, also known as galettes. Or, visit Al Johnson's Swedish Restaurant, which is unique not just for its delicious Swedish cuisine, but also for the goats that graze atop its sod roof. No visit to Wisconsin is complete without sampling some of its famous cheese, so be sure to try one of the many variations, which include beer cheese soup, fried cheese curds, and of course, Colby cheese. Door County is also famous for its "fish boils," which involves boiling fresh whitefish and red potatoes and serving them alongside coleslaw, rye bread, and cherry pie. This is an event as much as it is a meal, with people attending fish boils in groups. You will also find several breweries and wineries where you can slake your thirst.
Best Time to Visit
Door County has much to offer year-round. The springtime is a bit brisk coming out of winter, but it a beautiful time to visit as the apple and cherry trees are blooming then. Summer is the best time for outdoor activities like hiking, biking, or swimming. Visit anywhere from September to October to catch the vibrant fall foliage. The wintertime comes with many opportunities to enjoy winter sports like cross-country skiing, ice fishing, or ice skating.  
Where to Stay
Book your stay in an elegant, charming inn or a cozy bed and breakfast. Choose from the best B&Bs and inns in Door County when you stay with Select Registry. You can rest assured that you will be pampered for the duration of your vacation. You will be treated to fantastic views of the water while nestled amongst villages accented with historic buildings. Expect luxurious amenities like fireplaces, Jacuzzis, and fresh, delicious breakfasts. Wondering where to begin? Just scroll down to browse our selection.