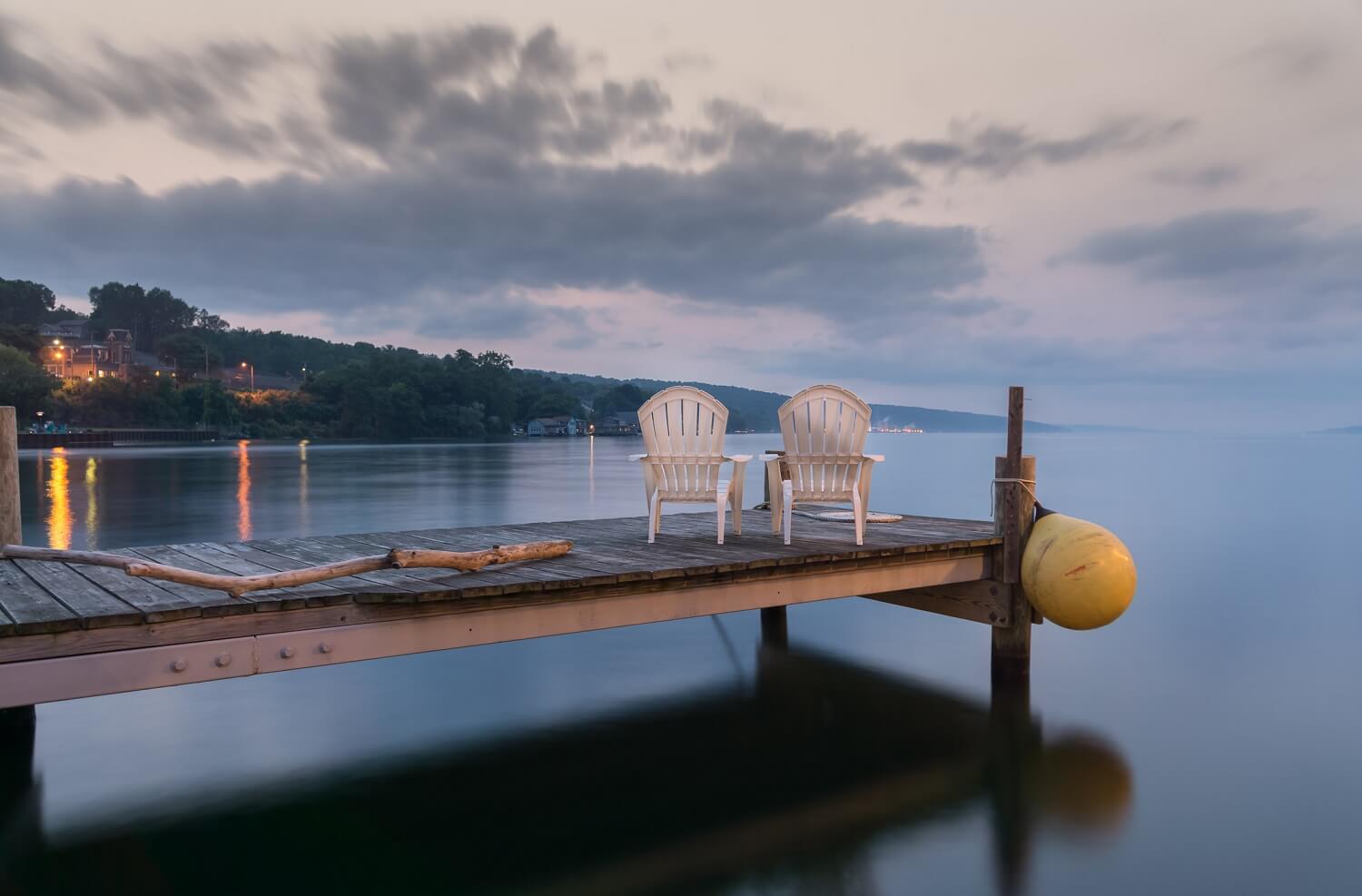 Welcome to the Finger Lakes
With more than 100 wineries, over 70 hiking trails, 12 incredible towns and villages, and 11 gorgeous lakes, there are plenty of reasons to visit the Finger Lakes region in Central New York. Discover them all when you visit a fantastic Select Registry
bed and breakfast in the Finger Lakes
. Whether you're on a family vacation, visiting the region for business, or are taking a quiet getaway with your loved one, the Finger Lakes has just what you need to enjoy your trip. Find out why this region has been host to millions of visitors!
Things to See & Do
No matter your interests, the Finger Lakes has the perfect attraction for you. History buffs should not miss the chance to visit any of the many historic sites in the area. Nearby Seneca Falls was the starting place of the American Women's Right Movement and this region once served as home for Harriet Tubman. If you prefer to spend your time in the great outdoors, plan to explore one of the Finger Lakes' many gorge trails and waterfall hikes. Of course, your trip to the Finger Lakes wouldn't be complete without an afternoon relaxing on the shore of one of these gorgeous icons of the area.
Where to Eat & Drink
The Finger Lakes region is home to more than 100 wineries, breweries, and distilleries and is known for specializing in aromatic white wines. You'll want to try one of the many world-famous Rieslings produced here, as well as the cool-climate red varieties. With such an impressive wine region, it only makes sense that the food scene in the Finger Lakes would be just as remarkable. The Finger Lakes is rapidly becoming one of the culinary hotspots in the country, and for a good reason. There is an amazing variety of locally-owned and operated establishments that utilize fresh and local ingredients to create world-class dishes.
Best Time to Visit
The Finger Lakes is a great year-round destination. During the cold winters, beautiful snow blankets the ground and the smaller lakes freeze over. Enjoy ice skating, ice fishing, or snuggling indoors during this chilly season. The summers are warm and breezy, ideal for relaxing along the edge of any of the lakes or hiking the many local trails. The summer months tend to be the busiest, with families visiting while the kids are out of school. If you can't decide when to visit, take a look at the local wine trail associations' calendar of events! The Finger Lakes is host to many fantastic wine and food festivals all throughout the year, so there's always a good reason to visit!
Where to Stay
Browse through Select Registry's Finger Lakes bed and breakfast properties to select the one perfect for your stay. From the moment you step through the front door, you'll feel right at home. Enjoy comfortable accommodations, rustic decor, and friendly customer service during your time in any of our beautiful locations. Take a look at the properties below to begin planning your Finger Lakes vacation!