La Belle Esplanade
Select Registry member since 2016
The most interesting place to stay in America's most interesting city. This colorful local landmark is full of surprises.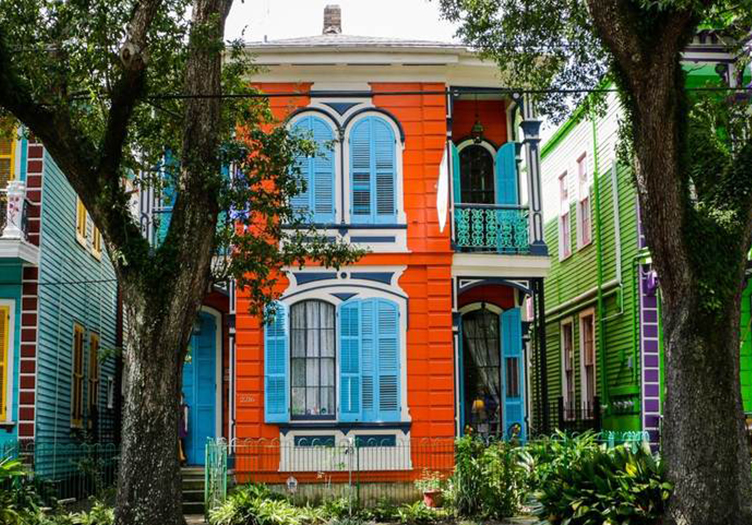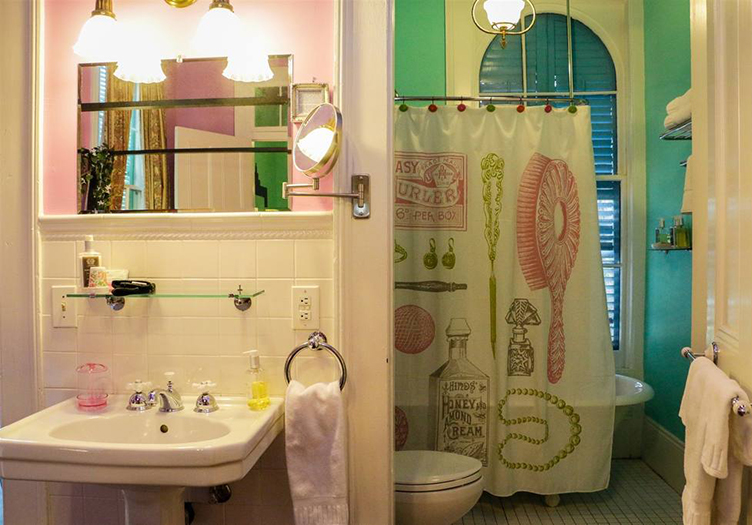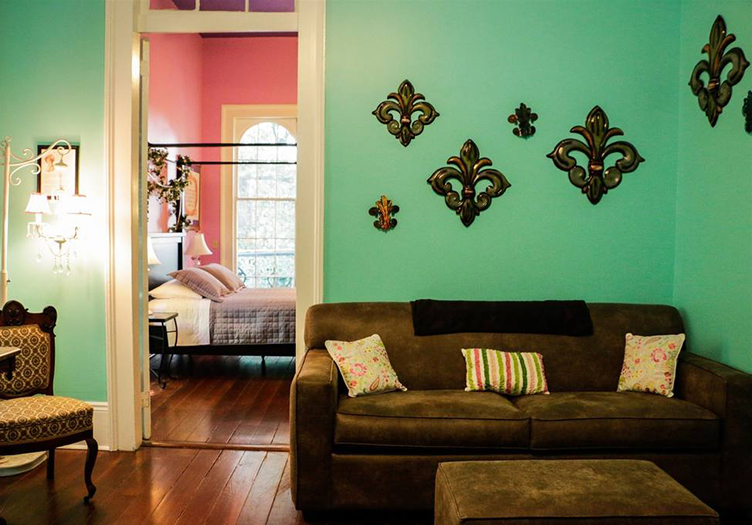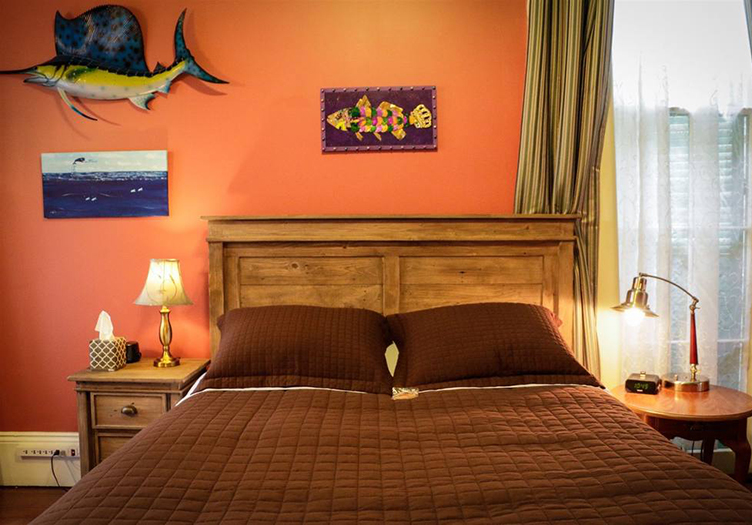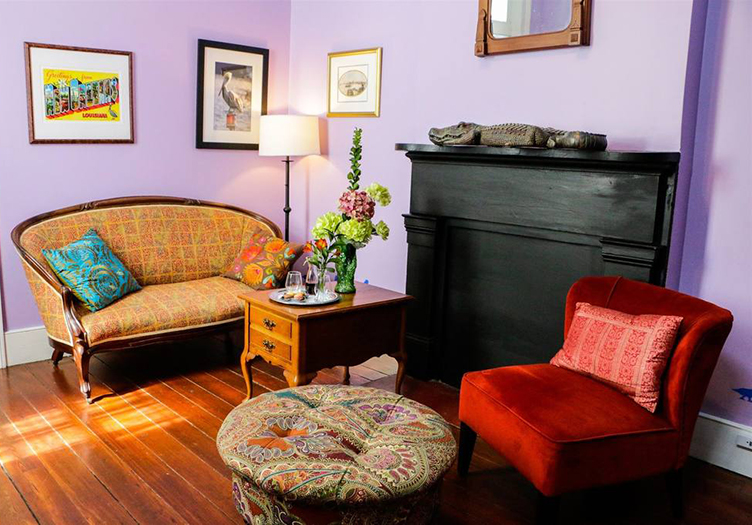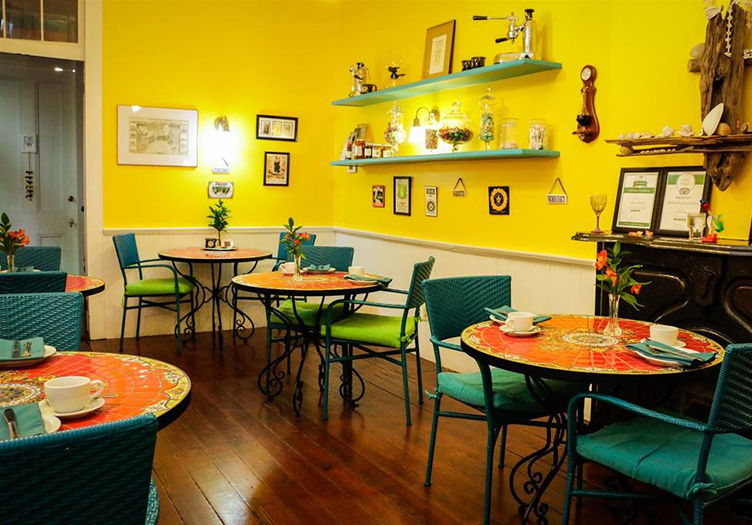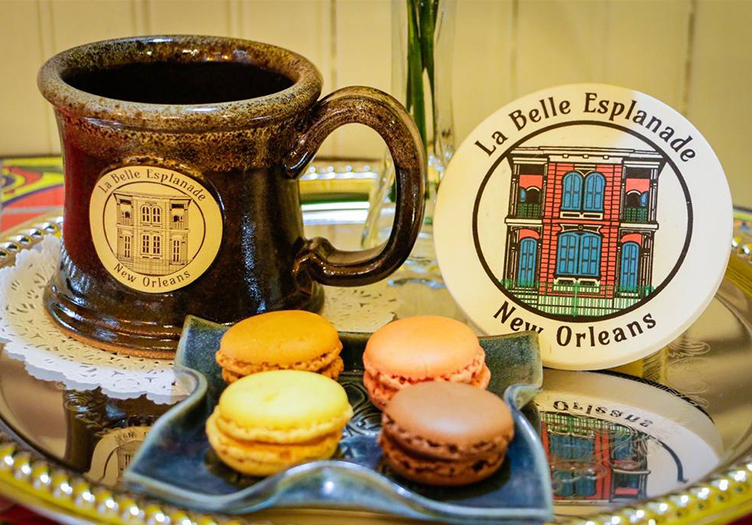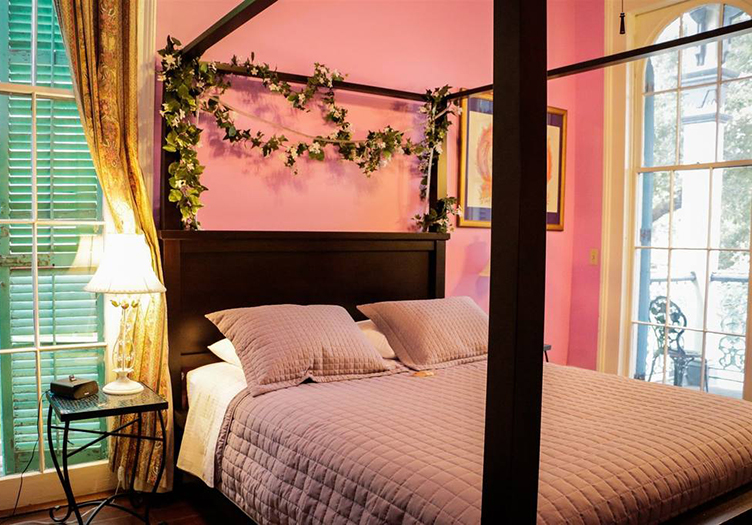 Visit New Orleans to learn what it's like to live here. Ours is a city like no other. Get outside the tourist bubble. A vibrant and lively city full of densely woven and savory rich culture, New Orleans will inspire and delight. Welcome to the New Orleans state of mind. La Belle Esplanade is located on a beautiful street in a very interesting neighborhood. New Orleans is more than the French Quarter, Frenchmen Street, and the Garden District. New Orleans is more than what you can read about in the guidebooks and on travel websites. New Orleans is a kaleidoscope of marvels. You never know what you'll see when you turn a corner in this wonderful city we call home. Matthew King and Melanie Schmitt, the innkeepers at La Belle Esplanade, are goodwill ambassadors for what has justly been called, "America's Most Interesting City." The outside of La Belle Esplanade, a boutique experience inn, is a colorful landmark. This isn't your typical bed and breakfast. People stop and take pictures of the house all day long. The inside is as colorful as the outside. Each room is a different color, the ceilings, too, and the whole inn is chockablock full of curiosities and curios that illustrate the history and culture of New Orleans. If you want to learn what New Orleans was, what New Orleans is, and where New Orleans is going in the future, La Belle Esplanade is the perfect headquarters for your New Orleans adventures. Good food, amicable conversation, and a quiet night's rest in a picturesque part of town, that's La Belle Esplanade. You'll find yourself at home here. Our lobby is home to The New Orleans Odditarium, a professionally curated makeshift museum that features a collection of informative artifacts and exhibits that highlight the unique personality and profile New Orleans cuts on the world stage. Our blog is often named, "The Best Written Blog in New Orleans" for good reason. You never know what you'll find in New Orleans. Good memories are made on our street.
Inn Amenities: Free Onsite Parking, Gardens on Property, Laundry Facility, LGBT Friendly,
Food & Wine
Get a taste of New Orleans in all of its wonderful diversity. Every day, we pick up delicacies from local artisanal bakeries, patisseries, cheesemongers, farmers' markets, caterers and neighborhood restaurants. Accompanied by coffee mixed with chicory, the New Orleans way, nobody starts the day hungry at La Belle Esplanade. Every morning is a curated breakfast salon of fine food and fine conversation. New Orleans is a diverse and interesting city. We've been everywhere and we have plenty of stories to tell. We can talk about the city's history, its culture, what makes it tick, or, really, anything else you want to discuss.
Restaurant on Premises: No
Special Diets Accomodated: Yes
Breakfast Service: Continental
Breakfast Seating: Individual Tables
Dining Amenities: Complimentary Beverages , Complimentary Snacks
Rooms & Suites
Every room in our inn is a different vibrant color. Each our five, two-room suites has a sitting room, bedroom, private bath equipped with a clawfoot tub and shower, and a private balcony. With twelve-and-a-half foot ceilings, all of our suites are bigger than a New York City apartment. There is nothing fusty about La Belle Esplanade. A wonderfully eccentric whimsy informs everything we are all about. Our Clio Suite is named after the statue in the park across the street, the last thing remaining from the 1884 World's Fair. La France Suite is full of Joan of Arc memorabilia (the Krewe de Jeanne d'Arc parade inaugurates Mardi Gras season every year). Les Pêches Suite celebrates New Orleans' pescetarian pleasures. Le Pelican Suite is brimming with Louisiana history and culture. Les Fleurs Suite blooms with examples of native flora, and even a bit of fauna. Our lobby is home to the New Orleans Odditarium, a working museum. Select items from the Odditarium's permanent collection rotate through our suites to add to our inn's eclectic atmosphere.
Room Entertainment: iPod Docking Statio
Handicap Accessible: Limited
Room Amenities: Air Conditioning, Alarm Clocks, Antique Furnishing, Hair Dryer, Ironing Boards, Laundry Facility, Microwaves, Private Deck, Refrigerator, Telephones
Guest Services
Internet Service: Wireless
Front Desk/Security: Business Hours
Inn Amenities: Free Onsite Parking, Gardens on Property, Laundry Facility, LGBT Friendly
Policies
Smoking Policy: Outside Only
Weddings & Events
Events Supported: Private Parties, Ceremony, Receptions, Rehersal Dinner, Bridal Luncheon, Elopment
Wedding Services & Amenities: Wedding Planner, Caterer, Florist, Photographer
Wedding/Reception/Event Facilities: Indoor, Outdoor
Business Travel & Events
Meeting Types: Business Meeting, Retreats, Social
Meeting Amenities: Onsite Catering
Meeting Facilities: Indoor