Taste Your Way Through Cleveland!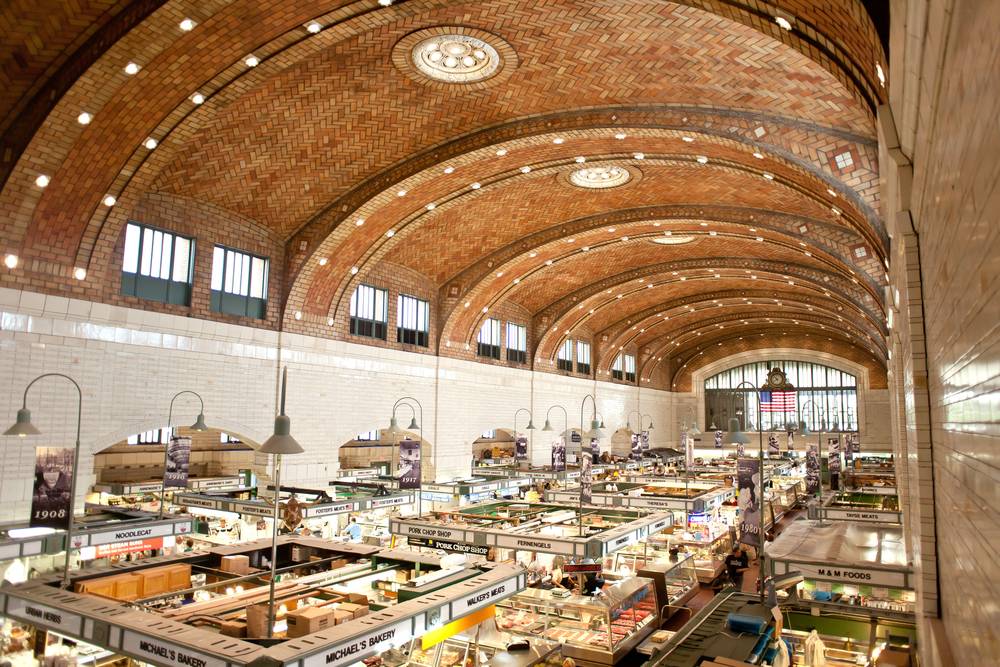 There are plenty of fantastic things to do in Cleveland this winter, including visiting the Rock and Roll Hall of Fame and a slew of excellent museums.  While you're there, don't miss the opportunity to visit the Cleveland West Side Market – it's the oldest public market in the city! It's a veritable foodie haven with a variety of delicious specialty food vendors.
Cleveland's West Side Market is located in Cleveland's Ohio City neighborhood, which is a hip & trendy place to spend some time.  This neighborhood, centered on West 25th Street, is well known for its diverse dining and entertainment options. 
Here, you'll find high-end cocktail bars and beer gardens alongside fashionable vegan bistros and gourmet farm-to-table restaurants. Adjacent to the West Side Market is a variety of independent stores and galleries, making this an exceptional destination to explore and enjoy your time in Cleveland.
As wonderful as the West Side Market and the Ohio City Neighborhood are, there's much more to love about this incredible city. You'll need more than a couple of days.  Luckily, there are a few excellent Select Registry Bed and Breakfasts in the Cleveland area, each of which will serve to enhance your getaway and leave you with lasting memories.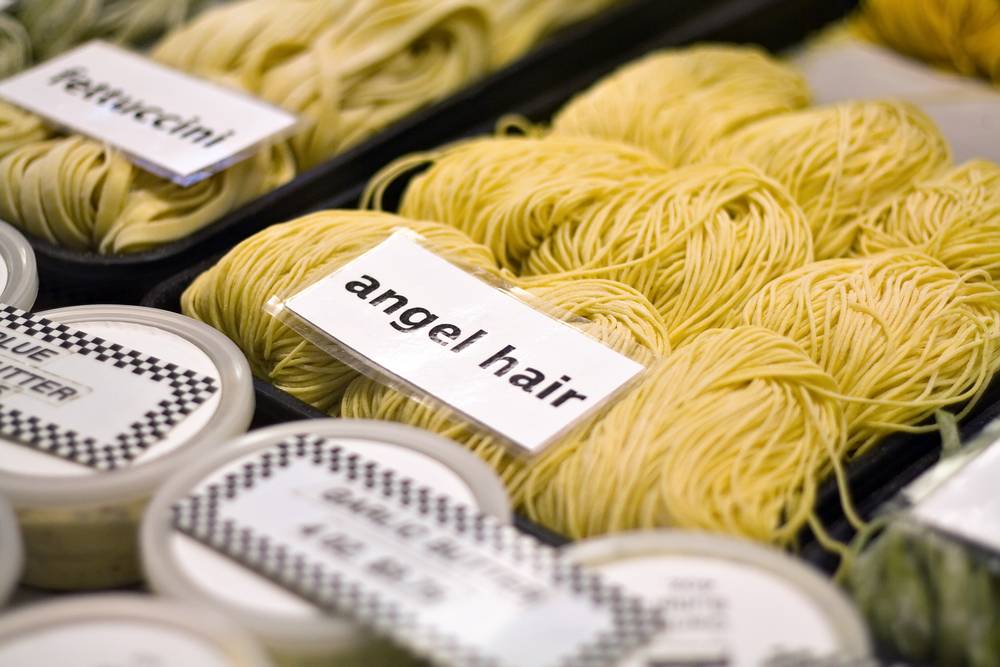 Explore Cleveland's West Side Market
The Cleveland West Side Market is THE destination for foodies in the city. It's not only the oldest public market in the city, but it's the best.  The West Side Market is home to more than 100 incredible vendors offering a range of meats, seafood, fruits, vegetables, baked goods, dairy, flowers, ready-to-eat meals and treats, and so much more. 
The centerpiece of the Cleveland West Side Market is the signature yellow brick market house, which was designed by the architects Benjamin Hubbel and W. Dominick Benes. The beautiful building houses an interior concourse filled with vendors and is topped by a stunning 137-foot clock tower, which has stood sentry over Cleveland for more than a century.
Thanks to renovations, the interior spaces of the market are heated, which makes for a pleasant shopping experience throughout the cold Cleveland winters. It's estimated than more than a million people come through the West Side Market each year.  Here are a few highlights to look forward to during your next visit to the Cleveland West Side Market:
The Cleveland West Side Market is open year-round, 7 days a week (some holidays excepted).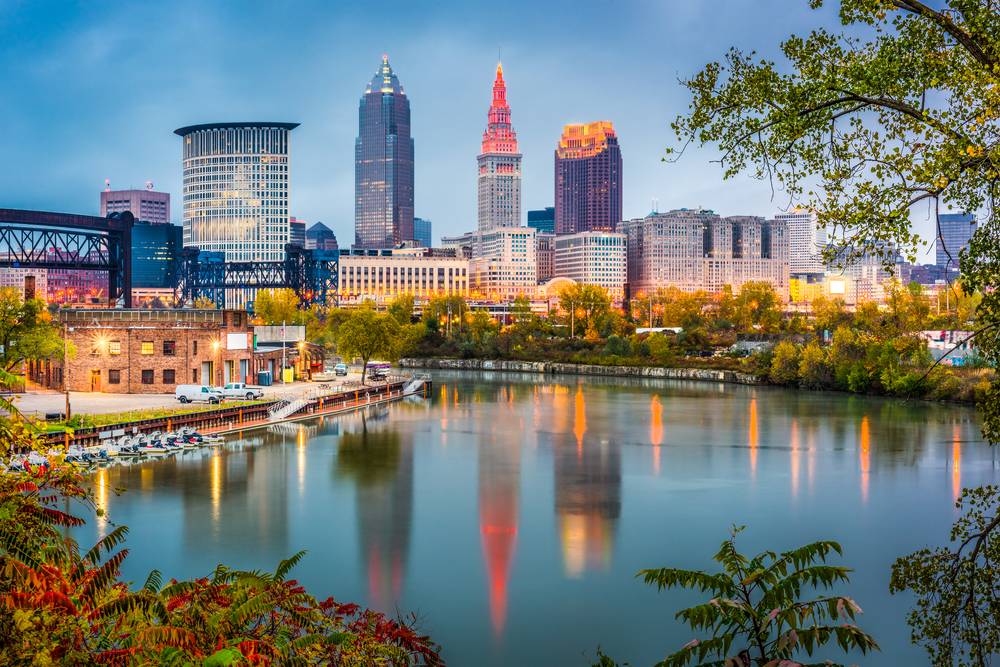 Explore the Ohio City Neighborhood
As we've already mentioned, the Ohio City neighborhood is one of the most interesting spots in town, and certainly someplace worthy of your time. In between sampling the delights at places like the Cleveland West Side Market, there are plenty of things to see and do. 
While the Ohio City neighborhood is most popular amongst foodies and craft beer lovers, there really is so much more to this delightful part of downtown Cleveland. Here are just a few of our favorite things to do in the Ohio City neighborhood, other than browse the West Side Market: 
As great as the Ohio City neighborhood and the West Side Market are, there's still so much more to explore in Cleveland. Relax, unwind, and enjoy this incredible city with us this winter. Our top-rated Cleveland Bed and Breakfasts, part of the Select Registry brand of properties, are waiting!
Cleveland Bed and Breakfasts
The Inn has been lovingly updated and features spacious comfortable rooms with delightful amenities and luxury baths. Some rooms and suites feature two-person spa baths, fireplaces, private outdoor patios, balconies, or private entrances. Our separate private residences include living space and kitchens for longer stays or to enjoy with friends or family.
The Inn is steps from 28 independent artisan restaurants, 8 micro-breweries, 2 craft cocktail lounges, and the historic fresh food West Side Market. The Rock-n-Roll Hall of Fame, Playhouse Square, all Sports Arenas, Cleveland Medical Mart, Convention Center, and Cleveland Clinic are across the Cuyahoga River, just minutes away. The Cleveland Museum of Art, Symphony, Natural History Museum, and Botanical Gardens are fifteen minutes away.  Convenient for Business and perfect for Romance. 
Gervasi Vineyard Luxury Suites
Gervasi Vineyard is an upscale Tuscan-inspired winery resort located in the heart of Canton, Ohio. The destination winery features over 30 varietals of award-winning wines including three estate-grown wines, state-of-the-art winery and distillery, tours, tastings, pairings, culinary classes and events.
Stay for the night in luxury Tuscan-inspired suite. The Villas and The Casa offer 48 luxurious suites, offering a high-end, custom design to feel like an "escape to Tuscany". Gervasi's rustic Villas have been named Best Wine Country Hotel by USA Today for two years running. 
Each Villa is comprised of four luxurious suites with cozy fireplaces, heated travertine floors and Tuscan-inspired décor. Enter through a spacious lobby with comfortable living and dining areas and access to a shared patio. Complimentary continental breakfast for two is included with your stay, along with an assortment of beverages and coffee.
Sebring Mansion Inn & Spa
The Sebring Mansion Inn and Spa is a historical masterpiece built by the wealthy Sebring family who founded the city of Sebring, Ohio, and Sebring, Florida. Today, this nationally registered historic mansion is something out of a Norman Rockwell painting.
Each guest room is named after one of the 36 prominent china potteries that were part of the Sebring, Ohio landscape. Featuring incredible craftsmanship and luxurious furnishing, this Ohio inn's guest rooms tell a story of their own.
In each room, you'll find everything you need for a luxurious romantic getaway: authentic antiques, large jacuzzi tubs, fireplaces, and private balconies. The Sebring Mansion also has a lovely indoor therapy pool & outdoor therapy pool perfect for relaxing. The Sebring Mansion Inn and Spa also hosts events up to 100 people. Its elegant interiors and fine dining make it the perfect spot for an adult family reunion, an anniversary celebration, or a bridal luncheon.