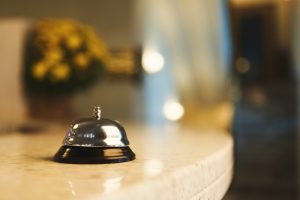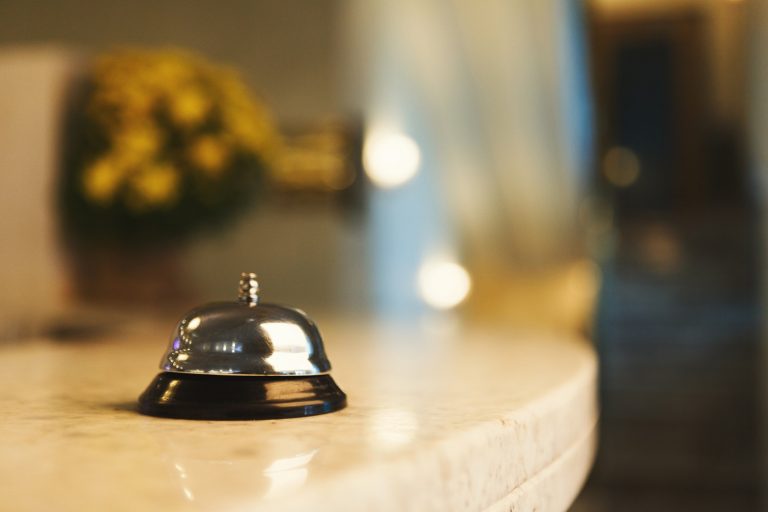 In the midst of vacation planning, you may find yourself wondering: what is the difference between a bed and breakfast and a hotel? Arguably one of the most essential factors in travel preparations is deciding on the perfect place to stay. Evaluate what it is that matters the most to you and your travel companions. Maybe you enjoy the idea of staying in a unique suite with an expertly curated aesthetic. Perhaps you require specific amenities to ensure that you're able to work remotely from the comfort of your room. While B&Bs and hotels both have their own pros and cons, take the time to consider what is best for you.
One of the many benefits of booking a stay at a Select Registry B&B or boutique hotel is that you can optimize your vacation by staying somewhere that caters to the type of experience you want. What is it that draws you to the area? Whether you're interested in the arts and culture of a city or more concerned with the region's food and wine, chances are one of our stellar bed and breakfasts or boutique hotels can enhance your stay and accommodate your passions.
The Main Differences Between Bed and Breakfasts and Hotels
The Accommodations: Bed and Breakfast vs. Hotel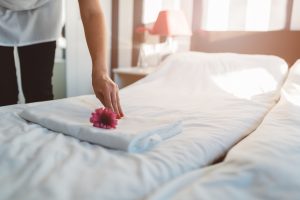 Unique Suites at B&Bs
It's important to weigh the pros and cons of a bed and breakfast experience. One major perk of staying in a B&B is that the rooms often exude a distinct style. Stay in historic houses that boast a Victorian air of elegance and regality. Rest your head in a room styled with meticulous artistry. Your room may feature luxurious clawfoot tubs and stylish, plush bedding. Some B&Bs welcome their guest with a piece of artisan chocolate. The suites are as unique as the bed and breakfasts themselves.
Cookie Cutter Rooms at Chain Hotels
One of the perks of staying at a chain hotel is that you usually have a good idea of what to expect. Depending on the size of the hotel, the rooms are typically spacious. While they are often spotless, they tend to be modestly decorated. Because hotels generally are larger in size, guests often have more privacy.
The Amenities: Bed and Breakfast vs. Hotel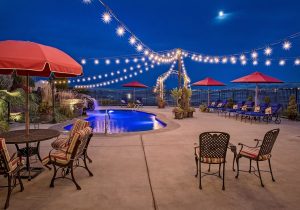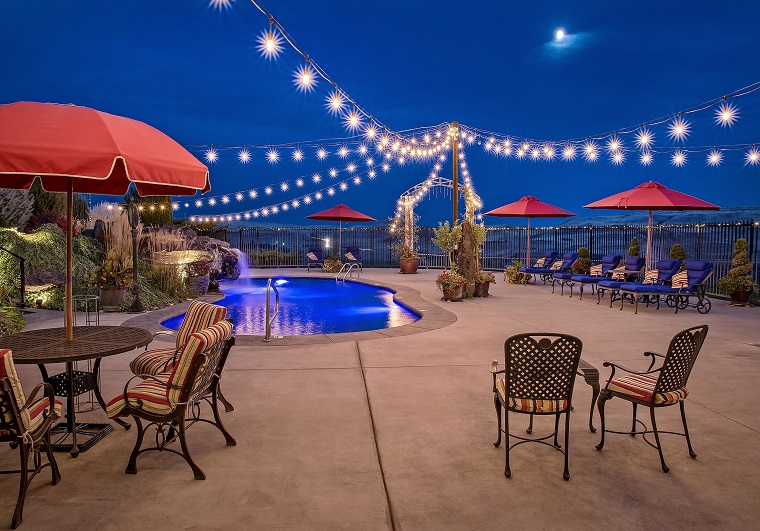 Exclusive Amenities at B&Bs
Another great benefit that comes with staying in a B&B is that the amenities are often more personalized. Each room is unique in style and may also come with its own unique set of amenities. In many cases, you don't have to pay extra for WiFi, bottled water in the room, or parking at a B&B. Additionally, they often host wine and cheese happy hours for their guests. Some bed and breakfasts might also have swimming pools, restaurants, or even Tesla and electric car charging stations!
Many bed and breakfasts make for the perfect location for your dream wedding. You can host your ceremony, private reception, and house your guests all in one place. Bed and Breakfasts also make for great honeymoon destinations. Look for a B&B that offers spa services for couples massages and ensure your romantic getaway is one for the books!
Essential Amenities at a Chain Hotel
The most popular amenities you'll come across when staying at a chain hotel range from swimming pools and full-service bars to 24-hour front desk service and premium bedding. Some hotels may have gyms for exercise or small recreation areas. In the room, you might have a small coffee pot or microwave.
The Breakfast: Bed and Breakfast vs. Hotel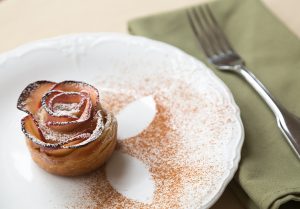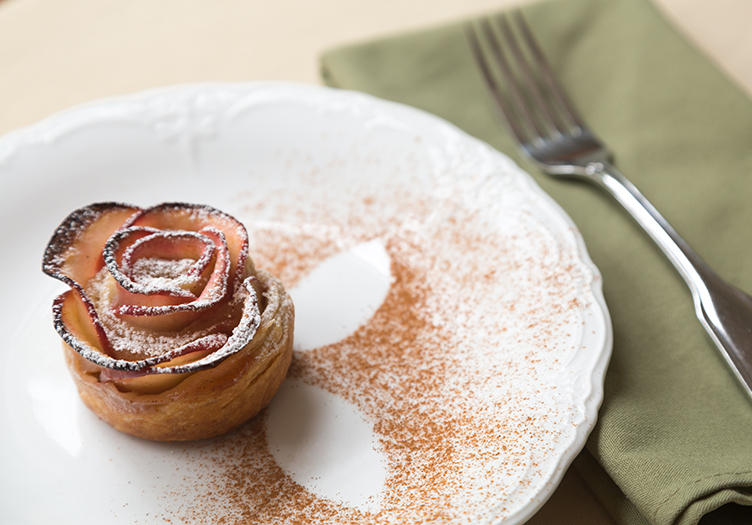 Homemade Breakfasts at a B&B
Given that the word breakfast is in the name, it comes as no surprise that bed and breakfasts serve some of the most delicious, homemade meals in the morning. At many B&Bs, guests with dietary restrictions can request a vegan, vegetarian, or gluten-free dish. Slice into a hearty pile of waffles or pancakes with homemade syrups made with local berries. Order a classic plate with sizzling eggs and bacon. Many innkeepers pride themselves on their ability to prepare a delicious breakfast for their guests!
Continental Breakfast at a Chain Hotel
Most chain hotels offer a complimentary continental breakfast to their guests. You can fuel up for the day on breakfast items such as eggs, bagels, waffles, fruit, yogurt, oatmeal, and more! While you might miss out on a fresh, homemade breakfast prepared at a B&B, you will still have plenty of options to choose from at a hotel's contintental breakfast bar.
Select Registry's Distinguished Bed and Breakfasts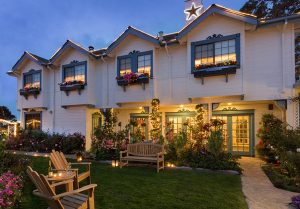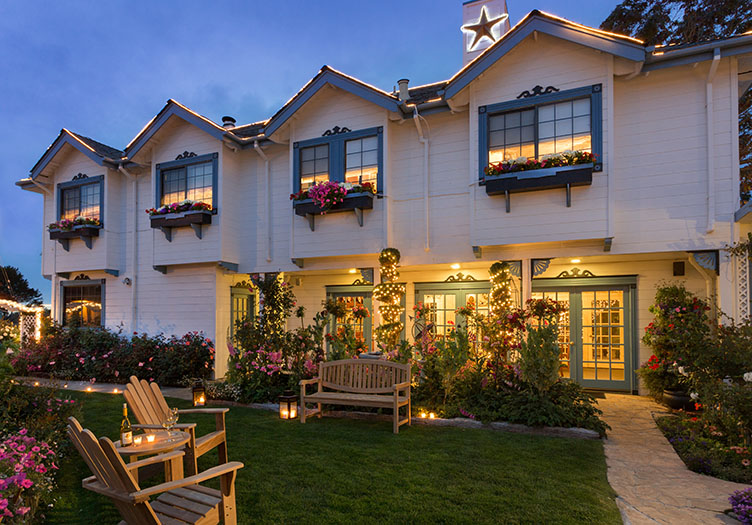 Add character to your vacation and stay in a warm and inviting Select Registry bed and breakfast. You'll appreciate the personal touches and the meaningful experience that our B&Bs and their innkeepers add to your special getaway.
Where to Stay
Mill Rose Inn Bed & Breakfast in Half Moon Bay, CA
Select Registry's Boutique Hotels Are a Breed of Their Own
A boutique hotel is entirely different than a chain hotel. Select Registry boasts an impressive selection of boutique hotels. Enjoy luxurious amenities, breathtaking views of the surrounding property, and unparalleled service. Not two are alike.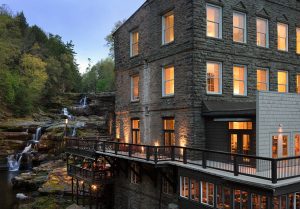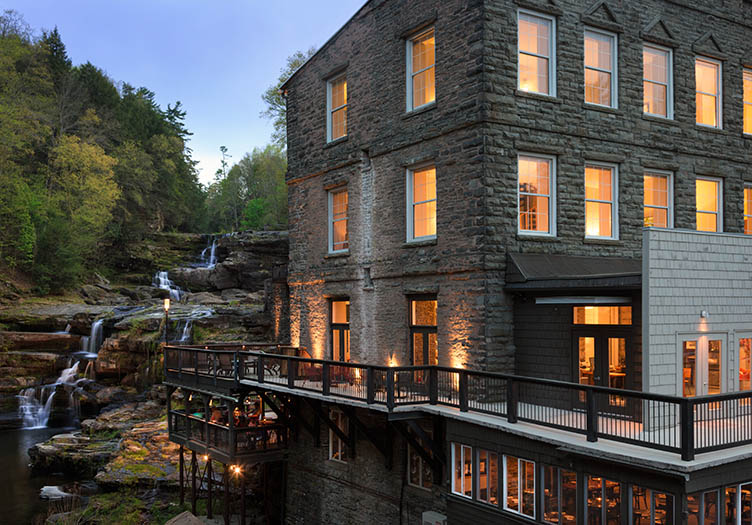 Where to Stay:
Ledges Hotel in Hawley, PA
River Spring Lodge in Darien Center, NY
Stay Select
Hopefully, you now have a better understanding of what the differences are between bed and breakfasts and hotels. Rest assured that when you choose to stay in a Select Registry property, you're granting yourself the vacation of your dreams. Once you determine what matters most to you in your search for the perfect accommodations, you can select the optimal location for your next big vacation. Whether you're interested in staying on the beach or you need to find a place to rest your head while you're away for business, we assure you that our properties will have just what you need!