With over a million acres of mountains, streams, rivers, and beaches, Los Padres National Forest features some of the most diverse terrain in California. The forest spreads across southern and central parts of the state, capturing the interests of adventurists and scientists alike. From unique vegetation and wildlife to picturesque recreational settings, this region has something for everyone! Here are some of our favorite ways to explore Los Padres National Forest.
1. Hiking
Los Padres National Forest offers hundreds of miles of hiking trails in its 1.7 million acres. Green markers designate short nature trails, gentle pathways, and routes that are relatively easy to tackle. Blue trails are more moderate but can be done by anyone in decent shape. Red trails are strenuous and feature long, leg-bustling paths that require lots of time and effort. They're not for first-timers or the faint of heart! Click here for a full list of hiking trails and maps. Local Tip: Because altitudes range from sea level to almost 9,000 feet, the weather can vary throughout the forest. We recommend dressing in layers to ensure comfort and protection from the elements!
2. Camping
Want to spend a night under the stars? The forest offers beautiful camping areas that range from riverside cabins to forested tent camping. There are five main campground areas: the Monterey Ranger District, Mt. Pinos Ranger District, Ojai Ranger District, Santa Barbara Ranger District, and the Santa Lucia Ranger District. Most of the sites tend to be directed toward a more primitive camping experience, so pack accordingly!
3. Wildlife Viewing
Many threatened and endangered species live within Los Padres National Forest. Keep your eyes peeled for the famous California condor, California mountain kingsnake, and the American peregrine falcon, which is entirely dependent on the forest for its survival. Mule deer and Bighorn sheep are the most common large mammals spotted here. Those who are hiking or camping should beware of predators like mountain lions, American black bears, coyotes, and the occasional bobcat. Other animals found here include raccoons, red-tailed hawks, rabbits, bald eagles, and great horned owls.
Where to Stay Near Los Padres National Forest
The Ballard Inn & Restaurant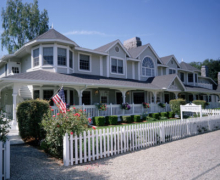 Just a short drive from Los Padres National Forest, The Ballard Inn and Restaurant is an elegant and romantic destination in Santa Barbara wine country. Dine at the inn's award-winning restaurant, cozy up by the fireplace, or arrange a wine tasting tour in the neighboring towns of Los Olivos, Santa Ynez, Solvang, and Buellton. Whether you it's a peaceful getaway or an active and fun vacation, The Ballard Inn will make your trip unforgettable!
Find out how you can save on your trip to California with our Select Rewards Program.