Adventure Awaits in Montana!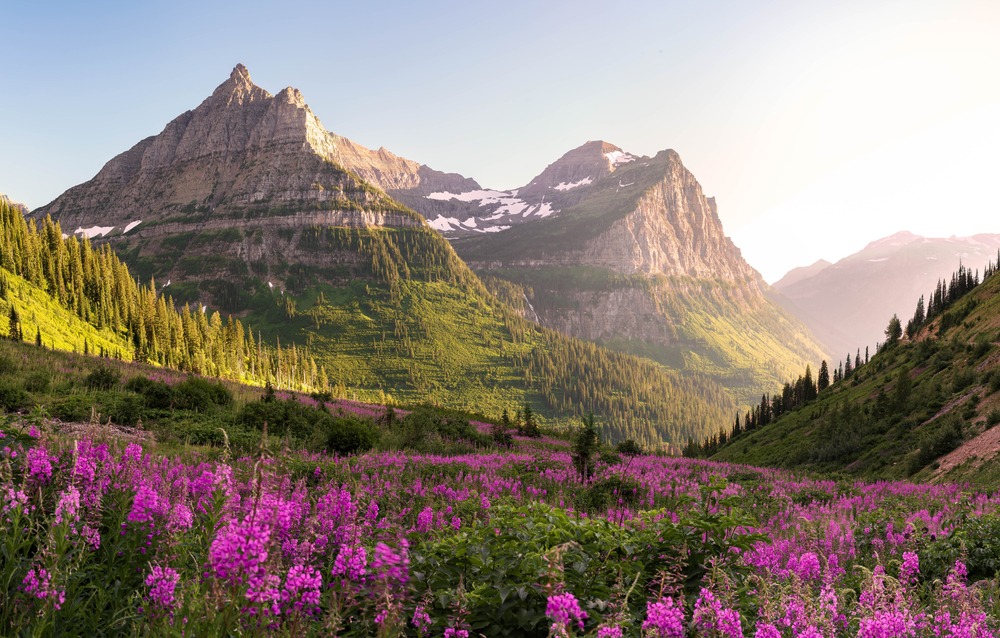 Over the past year, travel trends have included a wonderful variety of outdoor adventures, small towns, and smaller properties like Bed and Breakfasts.  We expect that trend to continue throughout the summer and fall, which means places like Glacier National Park in Montana should be at the top of your list!
The state of Montana is beloved for its diverse landscapes, vast wilderness, and virtually endless possibilities for adventure.  One of the top places to visit in the state is, of course, Glacier National Park.  It's one of the most naturally beautiful National Parks in the country, featuring a variety of snow-capped peaks, turquoise lakes, and hiking trails that help you explore it all. 
Glacier National Park is located just outside the town of Whitefish Montana, which is a resort town nestled at the base of the Rocky Mountains. It's a wonderful town to explore in its own right but is considered the gateway to the National Park. This summer, let the mountains of Montana be your guide to adventure. Book your room at our Select Registry Bed and Breakfast in Whitefish before it's too late!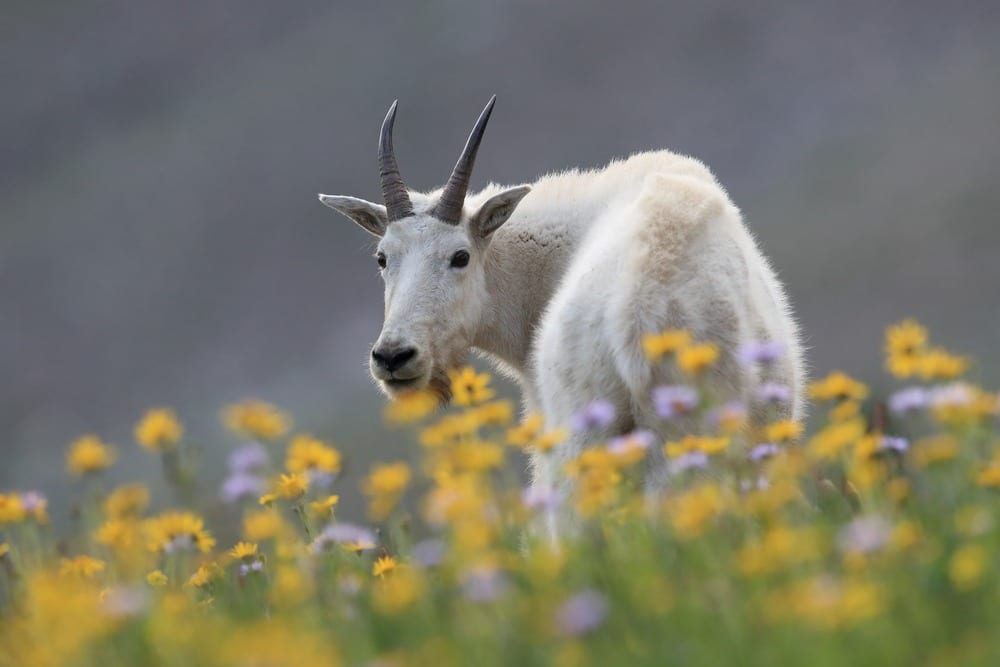 Things to do in Glacier National Park
The parklands of Glacier National Park are nothing short of pristine, home to a wide variety of plant and animal life.  There are more than 700 miles of hiking trails alone throughout the park, but it's also a great place to do some biking, fishing, boating, and even swimming.
Whether you just have a day to take in the major sights along the Going to the Sun Road, or you have multiple days to get out for some hiking and exploration, there are plenty of wonderful things to do in Glacier National Park. 
Due to the ongoing COVID-19 pandemic, your visit to Glacier National Park this summer will be different. For instance, the park is doing its best to limit crowds in this always-popular destination, so timed entry tickets for popular attractions, like the Going to the Sun Road, are required. 
To help you get started planning your adventure this summer, we've compiled a list of the top "must-see" attractions in Glacier National Park.  Below, you'll find even more of our recommendations for things to do in Whitefish while you're there.  One thing is for sure. Whatever it is you do in Montana this summer, we know you'll leave inspired by this incredible place. 
Though the summer of 2021 will be different and not include things like ranger-led talks, there are usually a variety of these programs in the park, along with a number of tours designed to help you learn more about this protected wilderness area.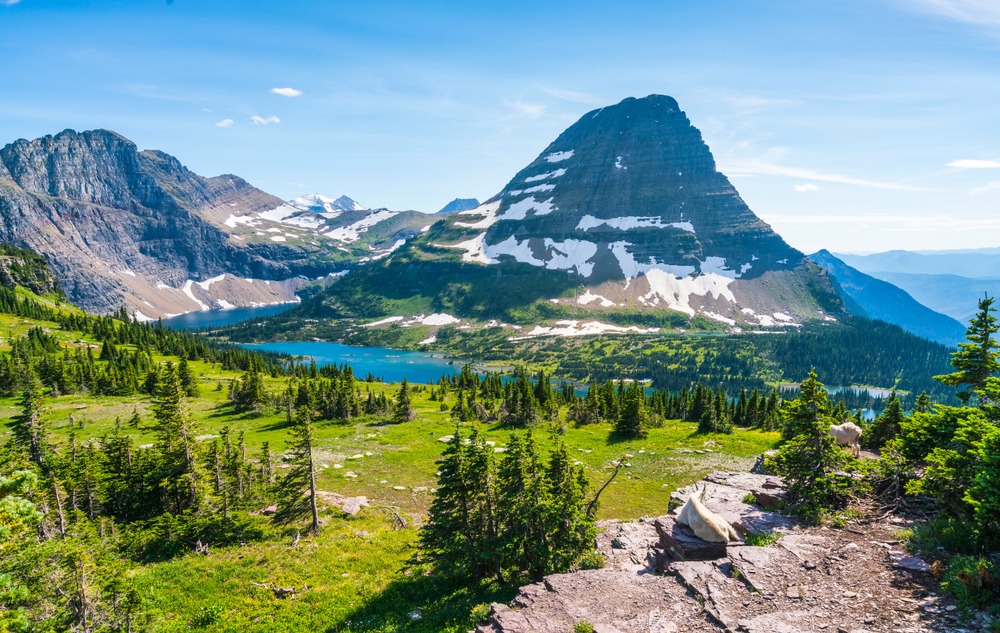 More to do in Whitefish Montana
The opportunity to visit the incredible Glacier National Park is what brings a lot of visitors to the town of Whitefish.  And though Glacier National Park is certainly extraordinary and at the top of our list of things to do in the area, there's more to this part of Montana worth seeing and experiencing!
Here are a few of our top things to do in the Whitefish area, other than the park:
Head to Whitefish Mountain Resort for a bit of fun and adventure on their aerial course, or their mountain coaster! There's also some treating mountain biking here, and of course some extraordinary skiing in the winter. 
The craft beer scene in Montana is top-notch. In fact, Montana is #2 when it comes to states with the most breweries per capita (behind only Vermont). In Whitefish, you'll find the Bonsai Brewing Project. Though not beer, another great place to stop in is Spotted Bear Spirits. 
If you planned to bike through Glacier National Park, then you'll be thrilled to know there are even more great places for bicycle touring in and around Whitefish.
Likewise, there are an incredible variety of hiking trails in the Whitefish area. The Whitefish Trail is a popular local choice. 
Downtown Whitefish is filled with charming shops and restaurants and is a wonderful place to spend a day browsing.
Get out on the lake for some fishing or boating fun.  
Of course, any great trip to Whitefish and Glacier National Park should involve the best accommodations.  You'll find that at our Select Registry Bed and Breakfasts, where the focus is always on having an authentic experience with attentive and welcoming hospitality.  Your adventures are waiting this summer – book your getaway to Glacier National Park now!
Lodging Near Glacier National Park
Good Medicine Lodge stands alone as the only Select Registry property in Montana – and what a gem it is! Good Medicine Lodge is located in Whitefish Montana and only 36 miles from Glacier National Park.
This spacious nine-room Inn features rustic northwestern Montana design, combined with sophisticated native inspired art. The authentic tone throughout reflects a genuine sense of place. Gourmet breakfasts with homemade bread, granola, and pastries are served each morning, utilizing locally sourced foods and dark roasted coffee. Homemade cookies and appetizer hour are provided daily. Each room features luxurious amenities made locally, offering our guests a truly genuine experience.