A Historic & Beautiful Journey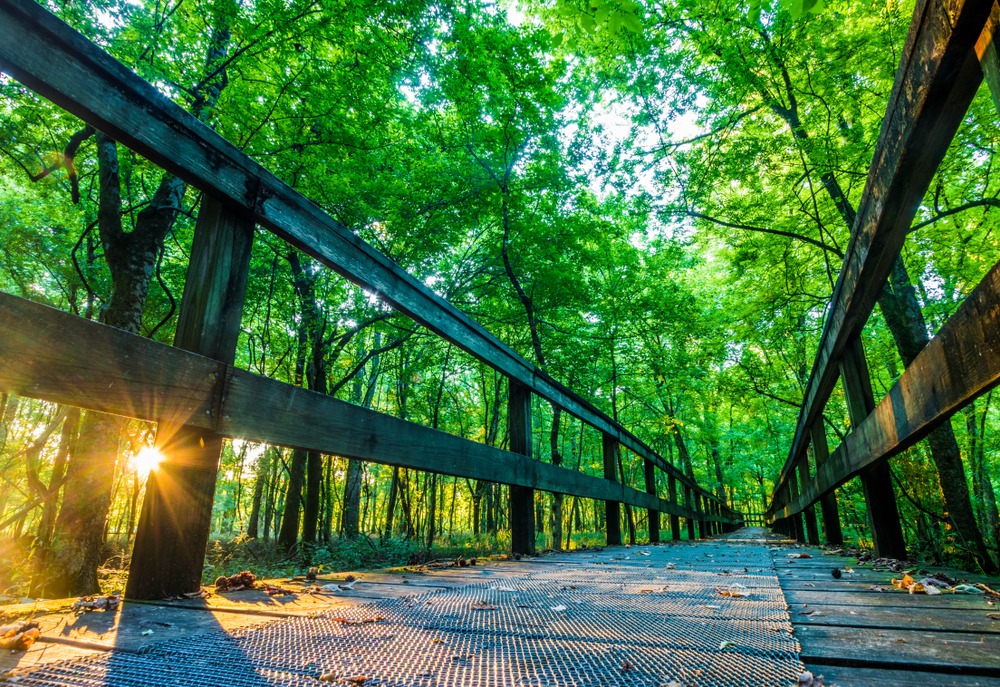 Exploring our country's National Parks is a wonderful way to see parts of the country you might not experience otherwise.  While there are plenty of big-name parks worthy of visiting, there are also great smaller parks like Natchez Trace Parkway, that offer a wonderful glimpse into the fabric of our country. As it happens, you can visit parts of the Natchez Trace Parkway when visiting our Select Registry members near Natchez, Mississippi – itself a fantastic getaway destination!
From end to end, Natchez Trace Parkway extends 444 miles from Nashville, Tennessee to Natchez, Mississippi, and traces a historic corridor that has been used by American Indians, European settlers, slave traders, soldiers, and more. The trail served as a vital link between the Cumberland, Tennessee, and Mississippi rivers. Wandering it today is an exceptional way to experience 10,000 years of history. 
There are Select Registry properties at both ends of the trail, too, though we're going to limit our focus here to the historic & charming destination town of Natchez Mississippi. Natchez truly is the jewel of the Mississippi River, most famous for its antebellum mansions and its exquisite and genuine southern hospitality. There, you'll find two exceptional Select Registry Bed and Breakfasts, each of which offers a personalized glimpse into the area's historic & elegant past. 
As you plan your remaining summer and even early fall adventures, we hope you'll consider visiting us in such incredible spaces as our Natchez Bed and Breakfasts. View our member properties below, and start planning your next great adventure!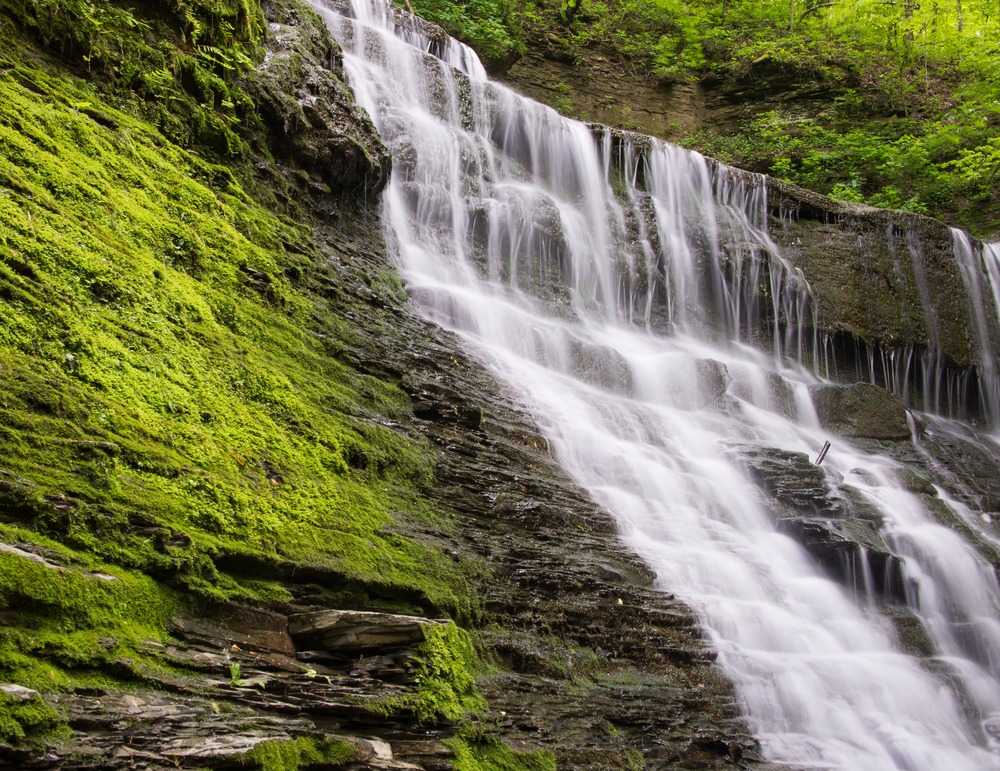 Explore Natchez Trace Parkway
History lovers will love a visit to the beautiful Natchez Trace Parkway.  The 444-mile scenic road is so much more than a pretty place to drive – it encompasses 10,000 incredible years of North American history. Whether you drive through the area, or stop to hike, bike, or otherwise explore a bit more in-depth, we know you'll fall in love with this beautiful part of the country.
The Natchez Trace Parkway was the most significant and well-traveled route in what was the old American Southwest. There are plenty of great hiking trails, waterfalls, and historic sites to see along the trail.  Here are a few of the top highlights of the Natchez Trace Parkway, each of which is reachable in a day trip from Natchez, Mississippi. 
Enjoy the beautiful Cypress Trees growing in the water at Cypress Swamp. It's also a great place to stop to hike, as there's trailhead access to the Yockanookany Section of the Natchez Trace National Scenic Trail.
The Mount Locust Historic House is located on a portion of land that has a long history of human occupation, dating back as far as 600 C.E. The house itself was built in the late 1700s and is one of the oldest structures in the Natchez Trace Parkway.
Sunken Trace is a beautiful place to trace the footsteps of Native Americans and other travelers who came through the area.  Their feet put so much pressure on the soft land that it created sunken sections of the trail.
A great place to enjoy a scenic overlook of the Natchez Trace Parkway is the Jeff Busby Overlook, located around 190 miles from Natchez, Mississippi.
The oldest mound site on the Natchez Trace Parkway can be found at Bynum Mounds, which were created by American Indians between 100 BCE-100 CE. You'll find more mounds a bit further down the road at Pharr Mounds, which were built around 2,000 years ago.
Learn more about the Chickasaw people and see a historic Chickasaw Village, near milepost 261 on the Natchez Trace Parkway. 
About midway up the Natchez Trace Parkway, you'll find an original section of the Old Trace trail, along with the graves of 13 unidentified confederate soldiers. 
If you do plan to travel the length of the Natchez Trace Parkway, here are a few of the highlights you'll enjoy as you get nearer to Nashville: 
The Gordon House Historic Site was built in 1818 and was one of the most impressive homes in the Nashville area at the time. It also was the location of a ferry for travelers needing to cross the Duck River.
Jackson Falls, one of the two waterfalls in the Natchez Trace Parkway, is a great place to cool off on a hot summer's day. It's also a great place to enjoy some beautifully contrasting displays of fall foliage. 
A little further from Nashville is the Fall Hollow Waterfall, which is a beautiful 20-foot waterfall surrounded by lush foliage. 
Visit the burial monument of famed explore Meriwether Lewis.
Though these historic sites are a wonderful way to explore the Natchez Trace Parkway, there are many more things to do in the park, including hiking, biking, fishing, horseback riding, and more. As beautiful as the Natchez Trace Parkway is in the summer, it's also an exceptional place to enjoy a bit of fall foliage, which are typically best enjoyed from Mic-October through early November.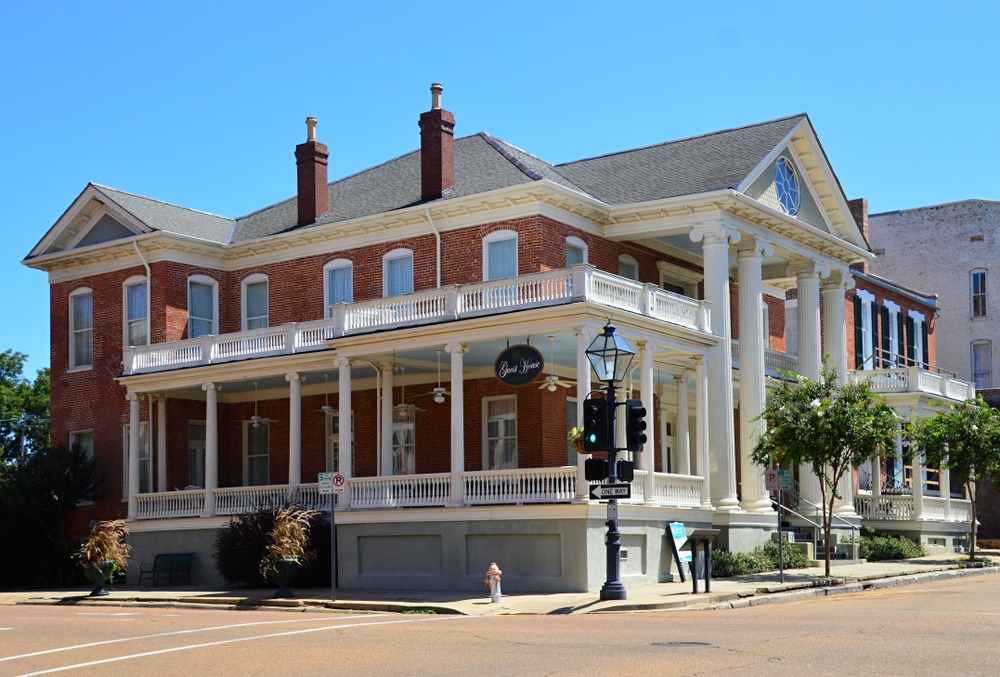 More Great Things to do in Natchez!
Apart from being a great jumping-off point to explore the stunning Natchez Trace Parkway, Natchez, Mississippi is also a great place to relax, unwind, and enjoy the sights for a few days.  Small town charm, plenty of rich history, and the perfect blend of southern hospitality make Natchez a spectacular place to visit any time of year. 
The town, which is nestled on the banks of the Mississippi River, actually houses one of the largest concentrations of historic properties in the country. There's something for everyone in this town, including shopping, dining, historic attractions, outdoors, and so much more.  Here are some of the top things to do in Natchez Mississippi:
And, of course, while you're busy exploring the charming town of Natchez and the Natchez Trace Parkway, make sure to plan in plenty of downtime at our two exceptional Natchez Bed and Breakfasts, too!  With exceptional hospitality and exquisite accommodations, it won't take you long to see why choosing to Stay Select is the only way to travel.  We hope to see you soon!
Lodging in Natchez, Mississippi
Set in the heart of the historic district of the first settlement on the Mississippi River, our Natchez bed and breakfast offers guests an exceptional getaway experience full of Southern charm and hospitality. Our Inn offers a choice of luxurious two-room suites in the Main House or our charming rooms in Aunt Clara's Cottage. Enjoy thoughtful amenities, wonderful verandas and gardens, and concierge guidance to our rich regional history, home of America's music.
Each morning we delight our guests with a full Southern breakfast, and our afternoon wine and cheese welcome receptions are not to be missed! Devereaux Shields House is an ideal location for romantic getaways in Mississippi or intimate elopements.
Spend an afternoon strolling Bluff Park, touring beautiful Antebellum homes, or enjoy live music and distinctive dining downtown. We also offer a variety of Southern adventure packages, including kayaking, boat tours, and Cajun cooking experiences. Come and experience our acclaimed "Victorian Southern Comfort" at our historic bed and breakfast in Natchez!
Monmouth Historic Inn & Gardens
An early 19th-century antebellum mansion set in 26 acres of manicured gardens, Monmouth Historic Inn & Gardens is a National Historic Landmark in Natchez, Mississippi. Reflecting all that is charming about the South, expect gracious hospitality, excellent cuisine, historic tours of the house, and a lovingly restored garden.
With an ambiance reminiscent of a bygone age, the rooms and suites are as perfect as a picture for your stay in Natchez, Mississippi. All rooms have period furnishings and/or antebellum-era reproductions. 
Wander around the meticulously nurtured gardens amidst blooming magnolias, roses, azaleas and Monmouth's signature collection of angel statuary, accompanied by the gentle humming of cicadas. Enjoy mint juleps or a cocktail of your choice in the Quitman Study or Lounge, with complimentary hors d'oeuvres, followed by dinner in the award-winning Restaurant 1818.
Our Inn is a glorious return to the Antebellum South, and it is rated one of the ten most romantic places in the USA by both Glamour magazine & USA Today.