A favorite American holiday, the 4th of July is a time to celebrate freedom and commemorate our country's humble foundings. Barbecues, fireworks, and blueberry pie are essential to America's Independence Day, but many people like to spend the holiday in a new place. If you're looking to escape to somewhere festive or tropical this year, find out more about some of our favorite places to celebrate the 4th of July. From beachy coastal destinations to mountainous getaway, our Select Registry properties offer exciting experiences and memorable stays.
To explore other destinations outside of our suggestions, you can browse throughout our Beach properties or Outdoor Adventures pages. Wherever you decide to go this year, you'll be sure to find an outstanding Select Registry property nearby. If you're a frequent guest at our properties, you should consider signing up for our Select Rewards program, which allows you to earn points for each stay. If you book a total of 12 nights within 24 months, you'll receive a $100 gift certificate towards your next trip.
Top 9 Places to Celebrate 4th of July This Year
Key West, Florida
A top coastal destination in the southeast, Key West is a small town praised for its beautiful white sand beaches and eclectic architecture with a rich history. An excellent place for people watching, Key West is the perfect spot to kick back with a margarita and live on island time. With such a unique culture and atmosphere, this beach town celebrates the 4th of July with a special event—a Key Lime Festival. During this four-day event, you'll get a taste for the local culinary scene while experiencing the official state pie in a variety of forms. Don't miss the annual pie eating contest and the pie drop, a competition to see if participants can invent a way to drop a pie from the top of a lighthouse without damaging it.
Where to Stay
The Mermaid & the Alligator: A charming Victorian-style inn constructed in 1904, The Mermaid & the Alligator is recognized as offering one of the best vegetarian-friendly breakfasts in the world. During your stay, you can lounge by the beautiful, heated pool and enjoy a complimentary wine hour each night.
Philadelphia, Pennsylvania
Famously known as the place where the Declaration of Independence was signed, Philadelphia is one of the best places to celebrate 4th of July because of its historical significance. History buffs can visit important landmarks like the Liberty Bell Center and Independence Hall, the official site where the founding fathers inked the document instating America's independence from Britain. Leading up to the 4th, the city hosts a handful of celebrations including a parade and concert on the Parkway and firework displays throughout the area.
Concord, Massachusetts
When trying to decide where to celebrate 4th of July, it seems appropriate to consider the town where our country began—Concord, Massachusetts. Known as the site of the opening battle of the American Revolutionary War, Concord is home to dozens of significant historical sites. Tour the many landmarks before heading to the annual Concord Picnic in the Park with field games, live music, and delicious food.
Where to Stay
Deerfield Inn: A National Historic Landmark, Deerfield Inn is located at the center of Old Deerfield with 24 available guest rooms, and gorgeous mahogany bar, and an adjacent restaurant. Enjoy the remarkable beauty of this property while remaining just over an hour from Concord.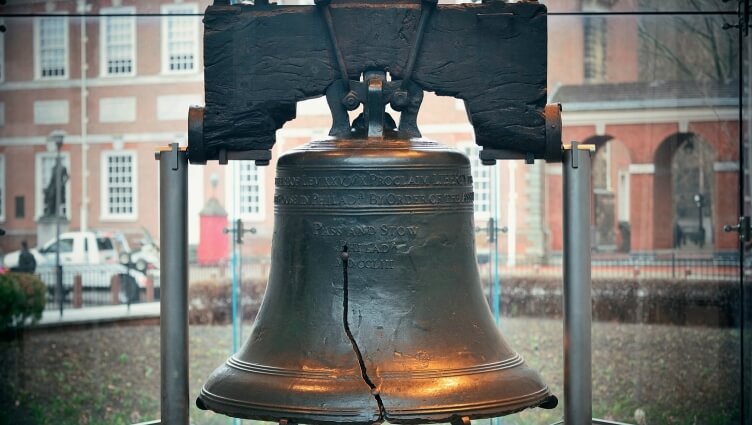 Gatlinburg, Tennessee
Try frequenting a new destination this year for the 4th of July by heading to the mountains of Tennessee. For more than four decades, the town of Gatlinburg has continuously been the first town in the country to officially celebrate July 4th. With a parade kicking off at exactly 12:01 a.m. on July 4th, this charming mountain town takes their festivities seriously. Arrive early to watch the parade, then participate in other celebrations all day long until the 10 p.m. firework finale.
Ashland, Ohio
Ashland, Ohio, may seem like an unsuspecting place to celebrate the 4th of July, but this small town is home to the annual Ashland BalloonFest. Typically held the weekend of or before July 4th, this unusual happening includes live performances, balloon races, exhibits, and cuisine. Watch from the ground as anywhere between 20 to 30 hot air balloons take to the sky to create a colorful display.
Where to Stay
The Villas at Gervasi Vineyard: Staying at The Villas at Gervasi Vineyard is the perfect getaway for wine aficionados. Explore the property's five acres of vineyards, stroll down the many walking paths, and sip a glass of the estate's wine.
Denver, Colorado
One of Colorado's more popular cities, Denver offers dozens of unique ways to celebrate 4th of July this year. Whether you decide to venture 30 minutes outside the city for an unforgettable show at Red Rocks Amphitheater or choose to explore the festivities in town, you won't be disappointed. In the days leading up and following July 4th, you can attend a handful of concerts, with past artists including Zac Brown Band and the Avett Brothers, or one of many professional sports games. If you're looking to witness a traditional firework show, you can plan to see one on Independence Day Eve at the Civic Center Park or on the 4th at the Elitch Gardens Theme & Water Park.
San Francisco
A visit to San Francisco allows for the best of both worlds with beautiful sandy shores and majestic mountains all within one region. When you choose to celebrate the 4th of July here, you can explore the many stunning landscapes that make up the area and participate in dozens of Independence Day activities. Stay in the city to get an unparalleled view of the annual fireworks display over the bay, or embark on a fireworks cruise for an even better view.
If you're looking for even more ideas on where to celebrate 4th of July this year, check out some of our experience pages, including beach properties and family-friendly locations.