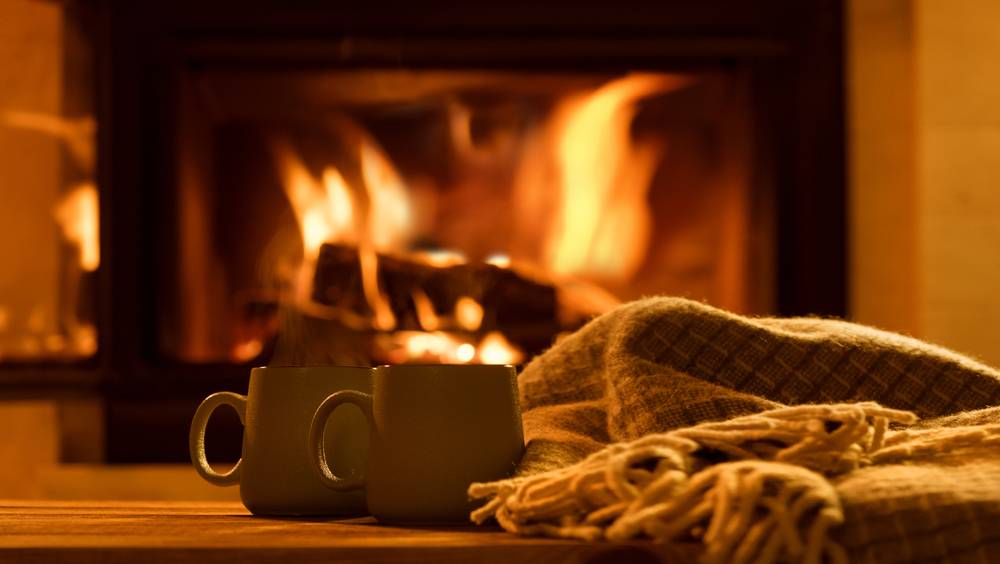 Can you picture anything more romantic than sitting in front of a crackling fire, glass of wine or hot cocoa in hand with the person you most love in this world?  We can't either – and that's precisely the experience you'll find at our selection of cozy and romantic cabins in Virginia.
As delightful as the experience at our romantic cabins in Virginia is inside, it's even better when that first layer of snow blankets the ground outside. It's precisely these chilly winter days that are picture-perfect for cozy, romantic getaways.
When you're ready to escape everyday stress, there's nowhere better than cozy, romantic cabins in Virginia.  You'll feel as though you have your private winter wonderland to enjoy – and there is nothing more magical than that!
Several Select Registry properties around the country offer cozy accommodations just like this. Our collection of Cabins in Virginia are all nestled along the beautiful Shenandoah Valley and near top attractions like Shenandoah National Park and the Blue Ridge Parkway. 
This winter, we can think of no better place to relax than these romantic cabins in Virginia. Whether you get outside and explore or spend your time inside next to a roaring fire, we do not doubt that you'll agree – this is the perfect way to spend some quality time together this winter!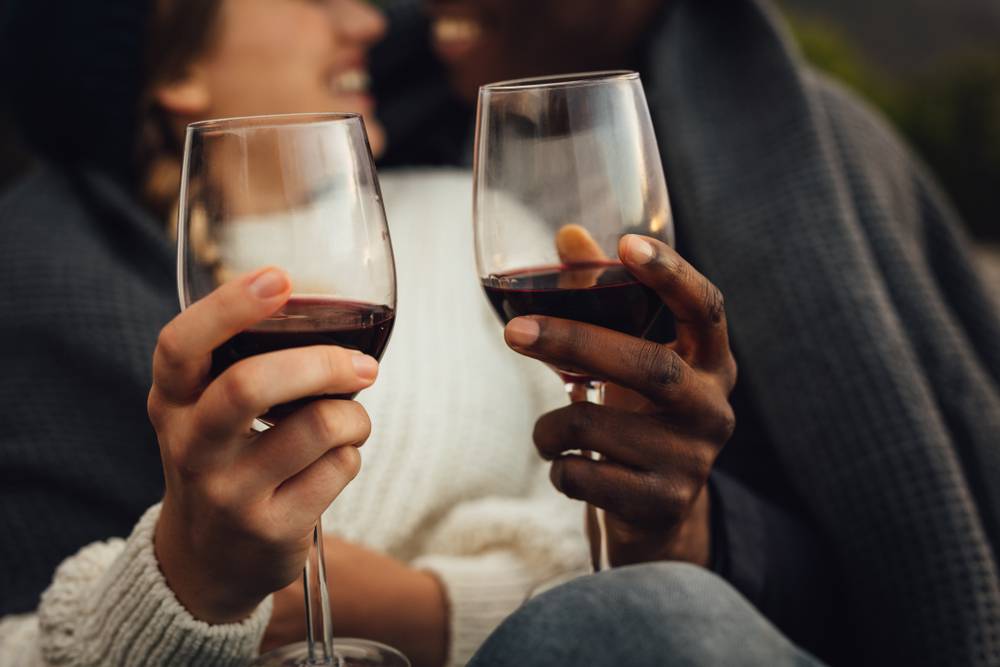 The Most Romantic Cabins in Virginia
We all know that February is the official "month of love" and, accordingly, a trendy time to plan romantic getaways.  While there's certainly nothing wrong with using Valentine's Day as an excuse to spoil your sweetheart and treat them to something special, there's also no reason to relegate romance to one month out of the year. 
There are places around the country, including these exceedingly romantic cabins in Virginia, that make for exceptional getaways.  We also just so happen to think winter is an ideal time to do just that! There is no better antidote to stressful & busy lives. 
Each of these Select Registry Bed and Breakfasts highlighted in this blog feature some of the most romantic cabins in Virginia on their properties – and it's these cabins that make for exceedingly romantic getaways in the winter. For it's in the winter in which dramatic mountain scenery stands out and dominates the landscapes in a way you don't find throughout the remainder of the year. 
Curling up by the fire, reading a good book, enjoying intimate conversations, soaking in private hot tubs, and enjoying romantic dinners are all part of the romantic getaway experience. It's no different at these romantic cabins in Virginia, but don't forget about what awaits you in the beautiful Shenandoah Valley, either!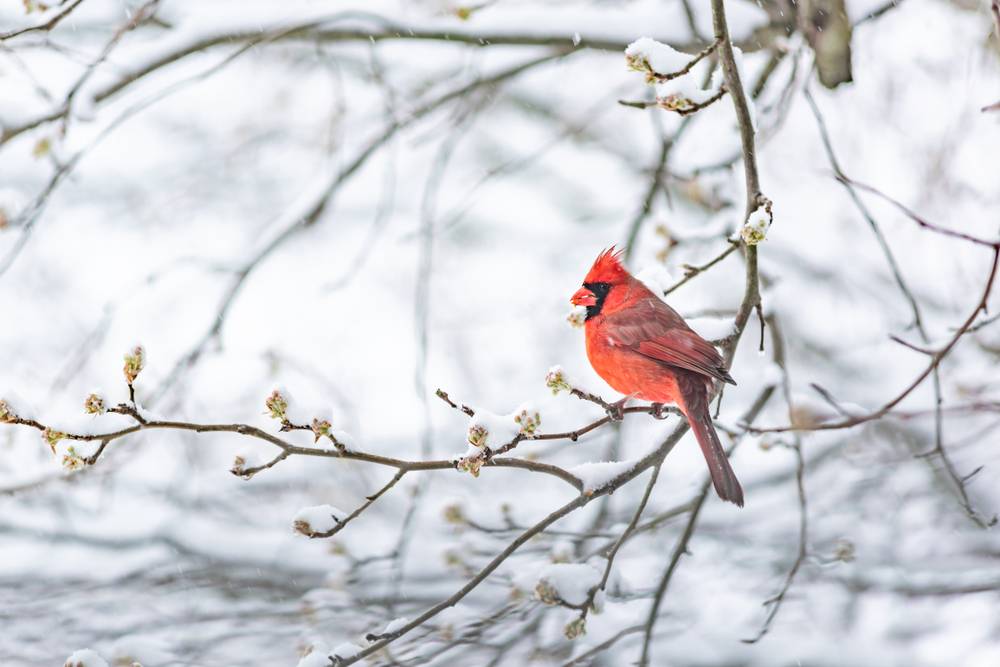 Winter in the Shenandoah Valley
There's no doubt that winter is a prime time of year to curl up and get cozy. However, winter is also, perhaps surprisingly, a great time to get outside and explore! Our romantic cabins in Virginia make that easy!
Shenandoah Valley is a stunningly beautiful winter wonderland, and it's positively ripe for adventure.  From exploring bustling towns like Lexington, Staunton, and Charlottesville, to admiring the stark winter landscapes of Shenandoah National Park, you'll find plenty of reasons to return to our romantic cabins in Virginia time and time again. 
Here are just a few of our favorite things to do in Shenandoah Valley in the winter:
Whatever your reason for visiting our romantic cabins in Virginia, we can't wait to serve you to the best of our ability.  Every Select Registry property is dedicated to offering the best accommodations, warm hospitality, and a high-quality, clean, and safe guest experience. We can't wait to see you this winter!
Brierly Hill Bed and Breakfast
Brierley Hill, an ideal location for a Romantic Getaway! The Spectacular Panoramic Views of the Shenandoah Valley, Blue Ridge & Appalachian Mountains are breathtaking.
Our individually decorated rooms and Jacuzzi Suites feature private baths, fireplaces (gas or electric), plush linens, Flat Screen TV and DVD players, WiFi & Luxurious bathrobes.. Additionally, the suites  and Cottages offer refrigerators, and coffee makers

Located less than 2 miles from Historic Lexington's Shops , Restaurants & attractions with Fine Wineries nearby. Other area activities include hiking, biking, kayaking, golfing , fishing, antiquing, and exploring the Blue Ridge Parkway.
Tucked into the foothills of the Blue Ridge Mountains in Steeles Tavern, Virginia on 50 picturesque acres is Steeles Tavern Manor & vacation cabins.  
Situated midway between the historic towns of Staunton and Lexington, guests can visit many attractions such as Crabtree Falls and the Blue Ridge Parkway, historic Lexington, Staunton's theater, renowned wineries, The Virginia Horse Center, Natural Bridge, antique shops, and championship golf which all are within twenty to thirty miles of the property.  Here, you'll find 5 secluded, romantic cabins on the property. 
Each of our Romantic Vacation cabins in the Shenandoah Valley has a private hot tub and a full kitchen with everything you need to prepare your own meals.
Prospect Hill Inn & Restaurant
Welcome to Prospect Hill Inn & Restaurant, an award-winning, full-service Historic Charlottesville Bed and Breakfast situated on a 1732 Southern farm, just minutes from Jefferson's Monticello and Charlottesville, Virginia.
Our historic guest rooms and cottages, dating from 1699 to 1850, are uniquely furnished with a combination of period antiques and comfy beds. Upscale amenities include breakfast-in-bed, working fireplaces, whirlpool tubs, private balconies, nature trails, outdoor swimming pool, and "the brightest stars you've seen in a long time."
Nestled on 40 stunning acres in the midst of Virginia's burgeoning wine industry, the award-winning grounds at Prospect Hill are magnificently maintained, with many of the original 1840's tree plantings forming a 5-acre arboretum. 
The Inn at Vaucluse Springs
Set on over 44 scenic acres in Virginia's Shenandoah Valley, this village of six guest houses surrounds a lovely limestone spring. Enjoy views of the Blue Ridge Mountains, manicured gardens and grounds, a summertime swimming pool, trails through the pasture and woods, and a small herd of Holstein cattle.
For the ultimate in seclusion, stay in one of our private cabins: a converted artist's studio at the water's edge, or a re-purposed art gallery with views of the meadow, or a tobacco-barn-turned-luxury-cabin overlooking the spring valley. All rooms have fireplaces, private baths with Jacuzzi tubs, and king or queen beds.
Activities in our area range from strolling through charming Old Town Winchester to experiencing Shenandoah National Park to visiting our local wineries.