A Scenic Bike Ride in the Country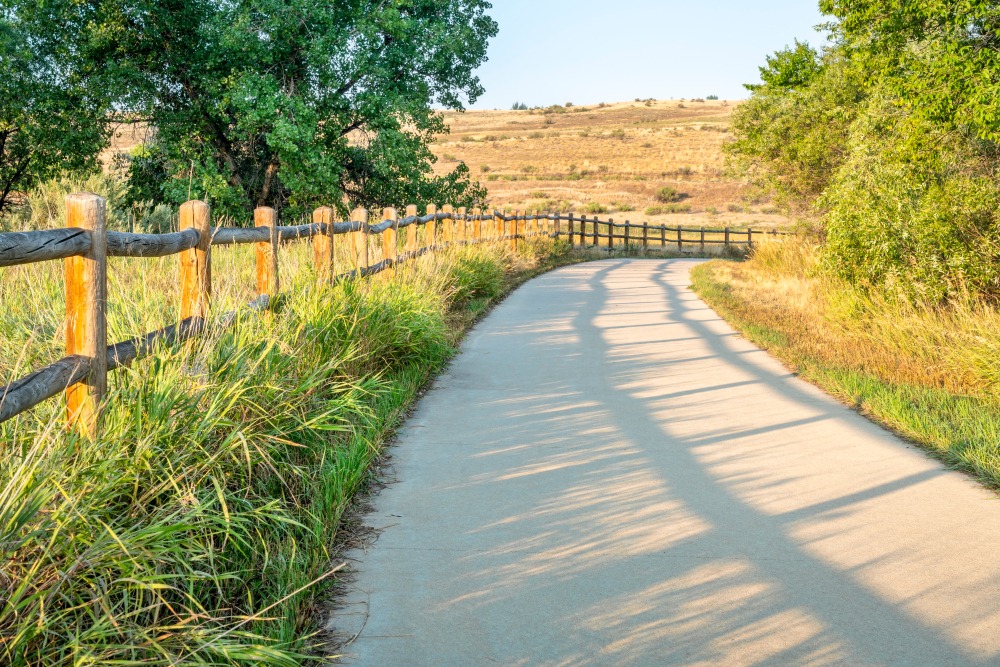 Lanesboro, Minnesota is known as the Bed and Breakfast capital of Minnesota.  It's a charming small town in the scenic southeastern portion of the state, and it also just so happens to be a great place to explore the scenic Root River Trail. 
Whether you enjoy walking, running, biking, or even paddling and floating down a river, the Root River Trail is an incredible place to spend some time this summer.  The area is as relaxing as it is beautiful. Of course, the Root River Trail isn't the only reason to visit the charming town of Lanesboro. 
Lanesboro is located in what is commonly referred to as "bluff country," a part of Minnesota known for its steeply rising bluffs, beautiful valleys, and stunning scenery. There are so many great things to do in Lanesboro, MN, including visiting local Amish Farms. 
The other reason to visit?  To have the chance to stay at our beautiful Select Registry Bed and Breakfast property in the area, of course! There is actually just one Select Registry Bed and Breakfast located in the entire state of Minnesota (so far), and it happens to be in charming Lanesboro. This town really is a hidden gem in what is otherwise a beautiful and exciting state to visit.  Don't miss your chance to explore this area this summer!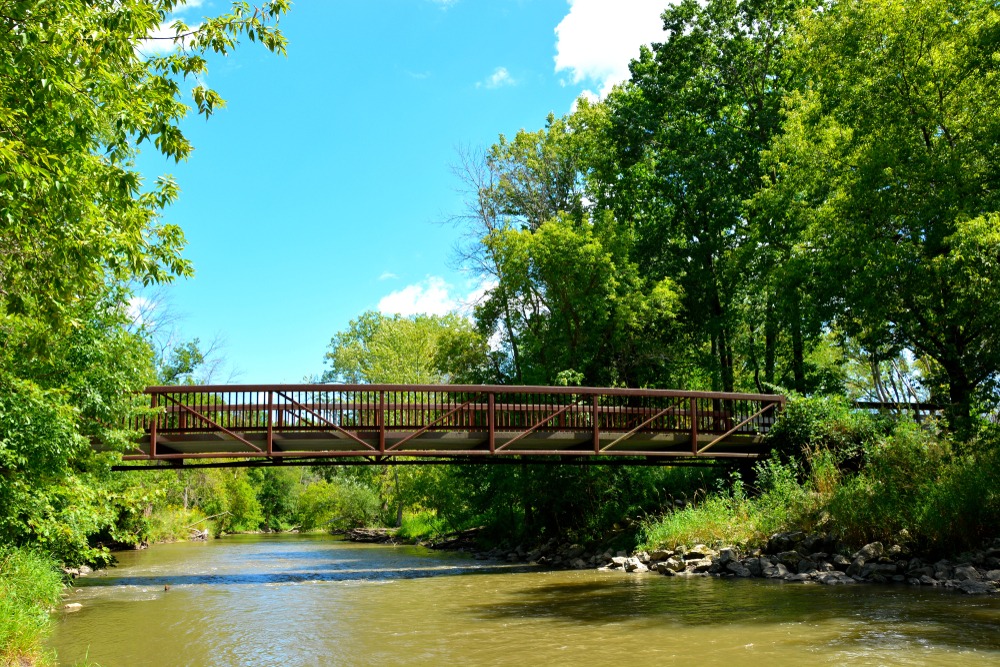 Your Guide to the Root River Trail
The beautiful Root River Trail is a paved 42-mile multi-use trail network that travels through the scenic countryside of Minnesota's bluff country. It connects up to the Harmony-Preston Trail network, connecting more quaint towns together and creating 60 miles of adventure for outdoor enthusiasts. If you need to rent a bike or kayak during your time here, visit the Little River General Store in Lanesboro.
Apart from enjoying the scenery while you bike, hike, or paddle your way down the Root River Trail (and even cross country skiing during the winter!), you should also visit the small rural towns along the trail.  The trail begins in the town of Fountain and travels through the quaint and picturesque rural communities of Lanesboro, Whalan, Peterson, Rushford before ending in Houston.
The paved portion of the Root River Trail follows the former St. Paul and Pacific Railroad and officially opened for recreation in 1986. As you travel the length of the Root River Trail, you'll pass through dramatic river-carved bluff lands. The trail gives visitors the perfect chance to witness stunning views of the soaring limestone bluffs of the Root River Valley. The trail is also known for its abundant wildlife, with sightings of wild turkey, deer, hawks, turkey vultures, and even rattlesnakes warming themselves on the rocky outcrops, being common.
In addition to simply admiring the beautiful scenery in this part of Minnesota, the Root River Trail connects these quaint and historic towns, which provide many points of interest along the way.  Our favorite, of course, is Lanesboro, which we'll explore in more detail below!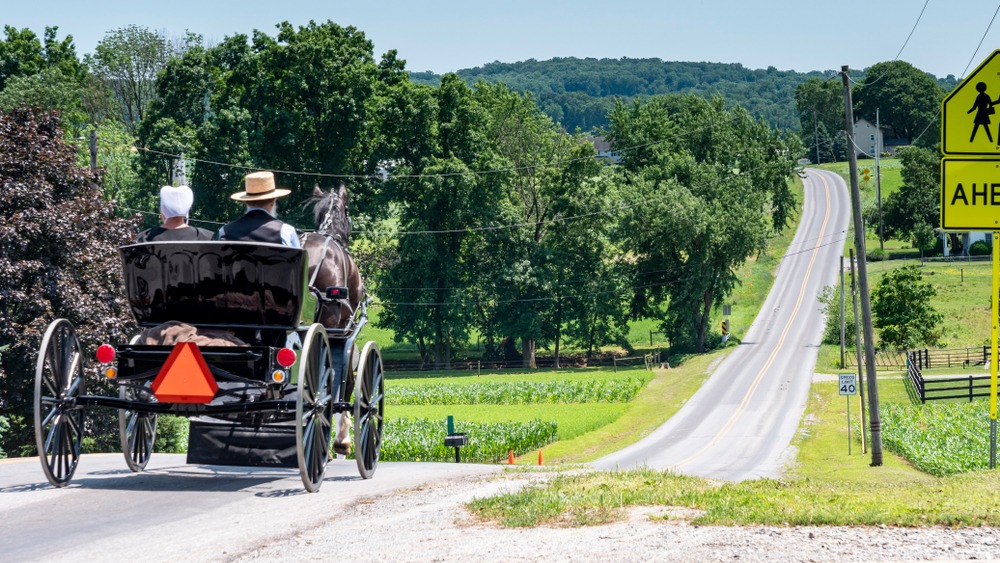 More Things to do in Lanesboro MN
While riding the Root River Trail or floating the Root River itself are something we consider to be "musts," there are even more fun things to do in Lanesboro worth mentioning.  Lanesboro is an artsy town, best known for its Norwegian heritage, professional theater, and art studios and galleries.
We encourage you to spend a few days in Lanesboro while exploring the Root River Trail.  Here are our favorite things to do in Lanesboro MN:
Take a guided tour of Amish Country with Bluffscape Amish Tours, or plan a self-guided adventure with Amish Backroads Audio Tours.
Pick up a delicious treat at the Lanesboro Pastry Shoppe – you won't regret it! It's a great treat either before or after your adventure on the Root River Trail.
Get a feel for what this area used to look like and learn more about its Norwegian history at the Lanesboro History Museum.
After working up a sweat on the Root River Trail, what could be better than enjoying a delicious ice cream treat?  Pick yours up at Another Time Ice Cream Parlor.
Browse the shops of downtown Lanesboro, where you'll find plenty of unique treasures and antiques. 
The Driftless Area of southeastern Minnesota is home to some of the best fly fishing.  Take a guided fly fishing trip with local outfitters like Root River Rod Co.
Explore the arts! Lanesboro Arts supports a variety of events throughout the year. One of the most popular is the Bluff Country Studio Art Tour.
Enjoy a performance at the Commonweal Theatre.
Come fall, Lanesboro will also be an exceptional place to enjoy the beautiful fall colors of Minnesota, while in the winter it's a delightfully cozy place to getaway.  Truly, there's never a bad time to visit Lanesboro, MN, and the Root River Trail. 
Lanesboro MN Bed and Breakfast
Habberstad House Bed and Breakfast
Feel at home and forget the stress of every day life when you visit the Habberstad House Bed and Breakfast in scenic Lanesboro. Built in 1897, this Queen Anne Victorian provides five unique rooms in the main house and a private Carriage House suite. With a focus on guest comfort, each room is uniquely appealing with Scandinavian, Amish and contemporary décor to reflect the region.
Welcoming guest parlors include a fireplace for cooler weather enjoyment and gathering places for friends. The dining table seats two to 12 and provides an atmosphere for new friendships. The grounds include several outdoor seating areas, highlighted with a beautiful fountain surrounded by a small pond. Several gardens include a mix of perennials and annuals with trees, bushes, and rock accents. The front porch invites guests to sit and relax and watch the world go by.