Safe Summer Travel
Safe summer travel is always an important part of vacation planning.  In 2020 it's more important than ever.  The desire for a fun summer vacation hasn't changed but keeping ourselves and others safe is a new normal while planning travel.  You can still visit your go-to favorite summer hangout or spread your wings and try somewhere new.  Head to the beach, mountains or somewhere in between.  Following the practices below will protect you and those around you when you make your summer travel plans.
1. Protect yourself and others by incorporating safe travel habits
Experts agree that two simple personal hygiene practices that go a long way towards keeping yourself and others safe are wearing a mask and practicing good hand washing techniques.  Before you head out into the wild blue yonder, create a safe travel kit.  The kit should contain several face masks, hand sanitizer, and some alcohol wipes, so you never find yourself without these basic necessities.
2. Keep your distance and stay safe
Experts tell us that a great way to stay safe while traveling is to avoid crowded locations. Maintain a safe 6' distance from people who are not part of your immediate travel group. Visit rural locations.  Look for outdoor activities like hiking, fishing, or just enjoying beautiful views.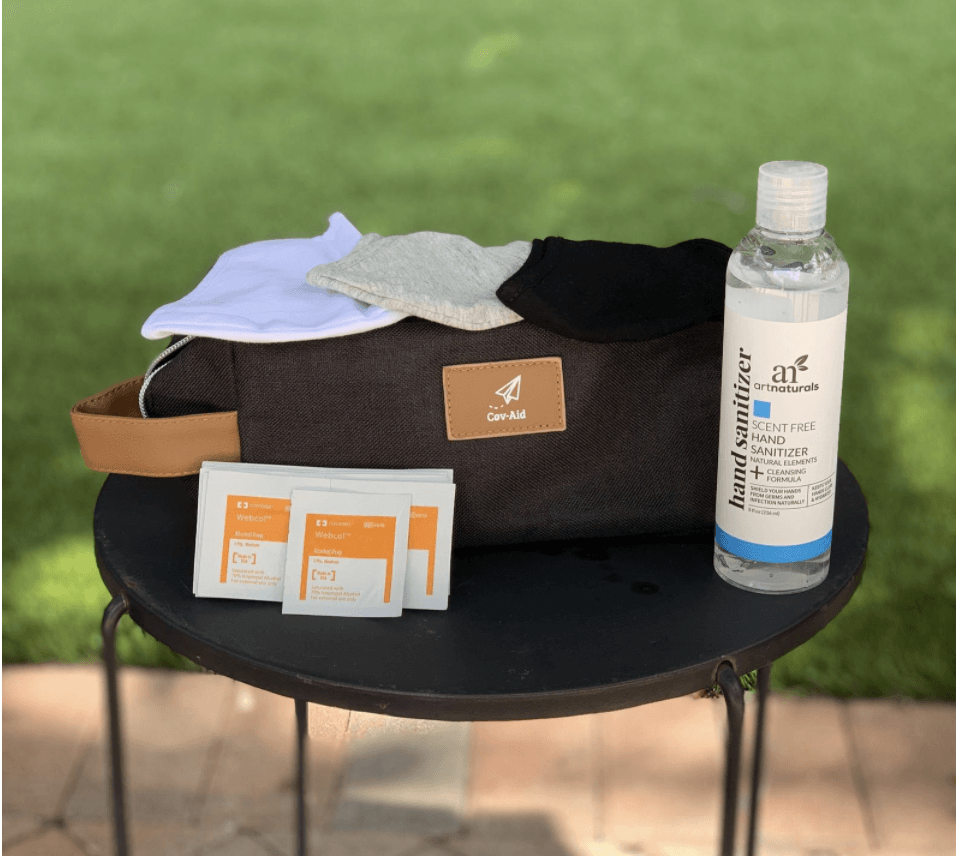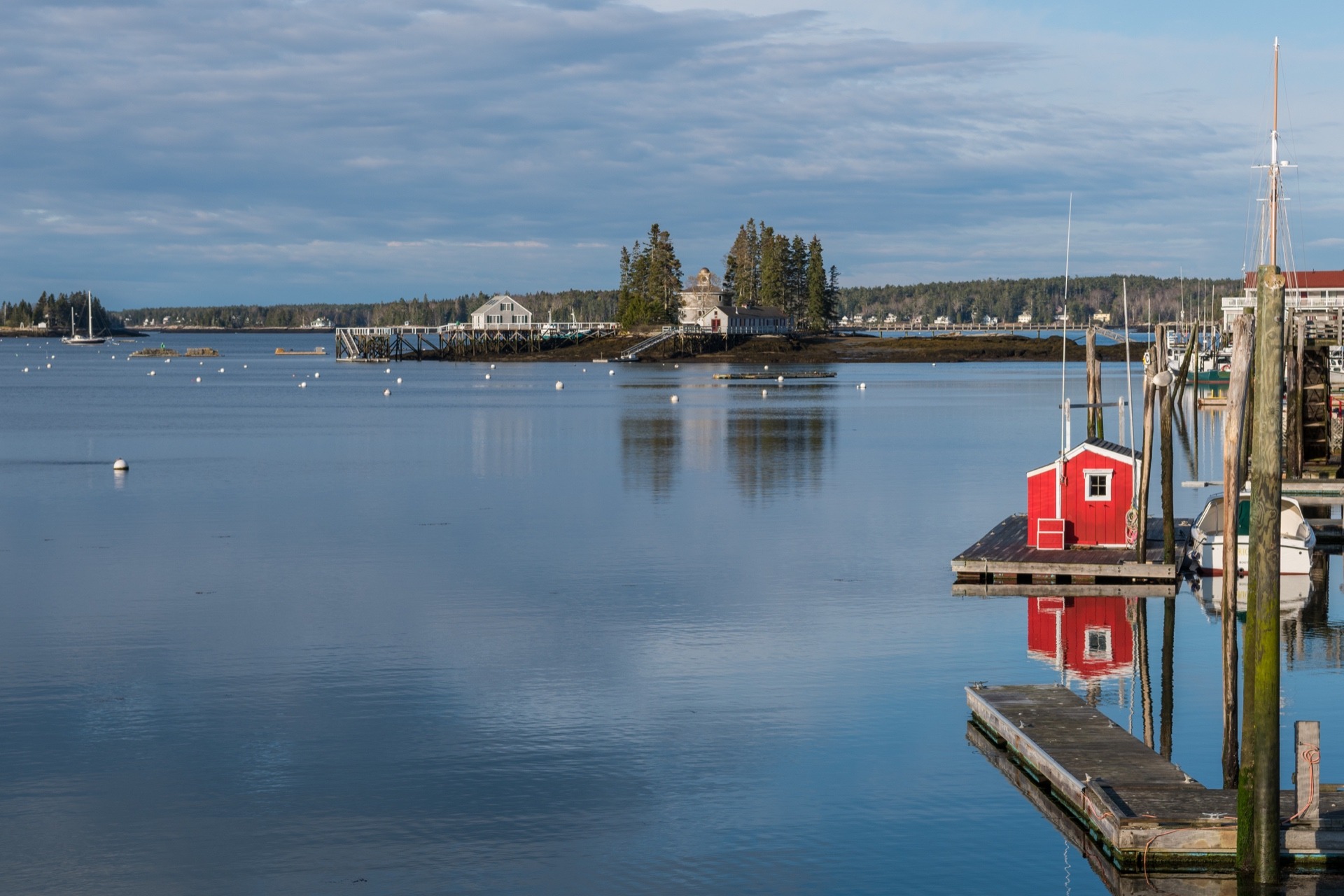 Discover the Falls Package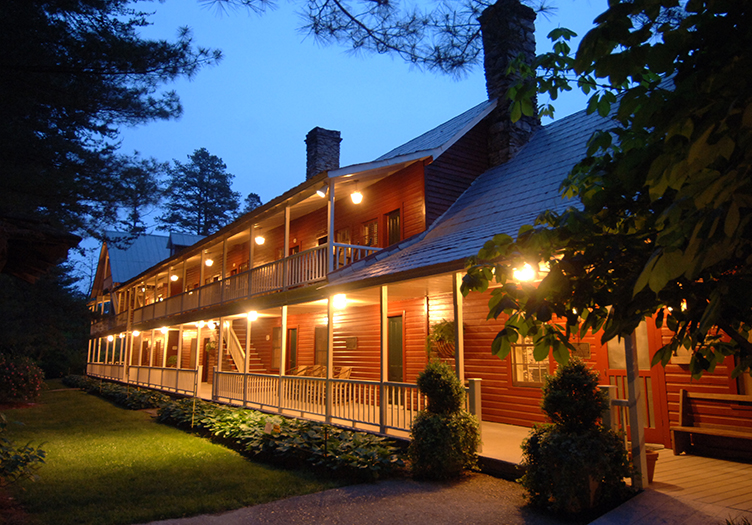 3. Hit the road
Drive your own vehicle on a road trip to a nearby destination.  Doing so puts you in control of who you travel with, when you leave, how you get there, and where you stop along the way.  Pack a basket full of snacks.  Choose a route that includes a picnic area or park to eat or stretch your legs.  Driving yourself also gives you one less reservation to cancel if there are health or safety concerns that cause a change in travel plans. 
Look for a spot that will allow you to stay put once you park your car at your destination?  Head to Steeles Tavern Manor in the beautiful Shenandoah Valley, located within driving distance of New York, Philadelphia, Pittsburgh, Baltimore, Washington, DC and Atlanta. Reserve the "Grill Your Own Steak Dinner" package to get everything necessary to prepare a perfect romantic dinner in the privacy of a luxurious, romantic cabin for two.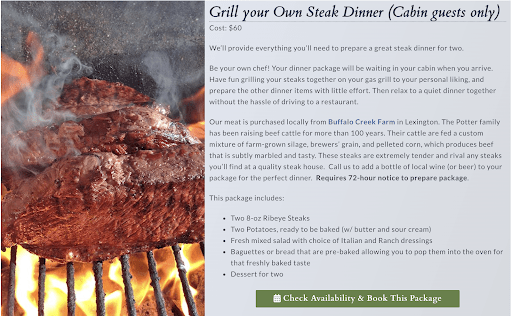 4. Choose accommodations that make your safety their priority.
All properties that carry the Select Registry brand share common values, such as quality, authenticity and community. Each one has passed the most comprehensive quality inspection in the industry. Properties participating in the Select Safe, Stay Select Program have incorporated a long list of enhanced cleaning and operational procedures based on recommendations from the CDC and other industry leaders that help keep their guests and staff safe. Enjoy the wonderful amenities found in and around these independent, small businesses, while setting your mind at ease that all precautions have been taken to keep you safe and healthy.*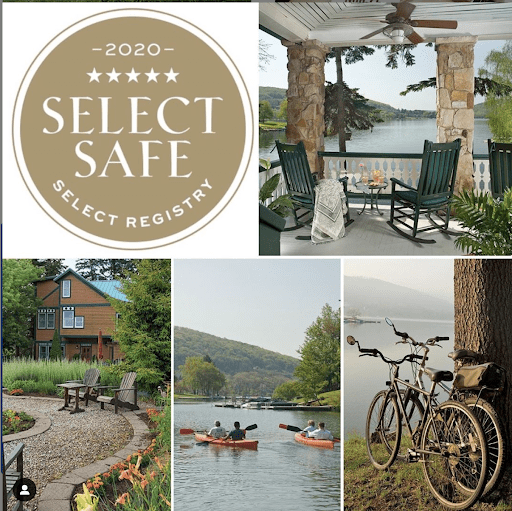 *Despite enhanced safety practices, an inherent risk of exposure to Covid 19 exists in any public space where people gather.