A High-Mountain Adventure!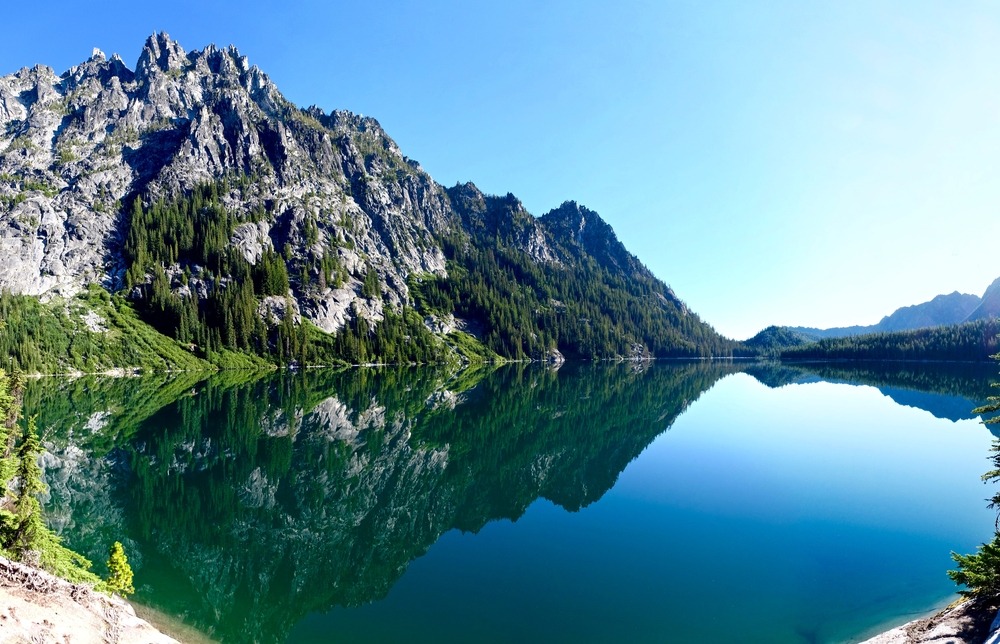 Germany may be off your travel list this summer, but the charming Bavarian-themed town of Leavenworth in Washington State is not!  There are so many great things to do in Leavenworth this summer, including hiking, biking, enjoying craft beer, and shopping.  You'll leave feeling refreshed, just as if you spent a few days nestled in the Bavarian Alps!
Leavenworth, Washington is located about 2.5 hours northeast of Seattle, nestled in the heart of the Cascade Mountain Range.  Though the Alpine-style buildings of the town are certainly visit-worthy in their own right, it's the stunning access to nature and the craggy mountain backdrop to the town that are the real draw, especially in the summer.  
What's more, the town thoroughly embraces old-world traditions reminiscent of Germany, including hosting annual celebrations like Oktoberfest and an end-of-year Christkindlmarkt. Add to that charm plenty of things to do in Leavenworth, and you have the recipe for a picture-perfect summer vacation.
Join our Select Registry member, Abendblume, for an unforgettable summer getaway in this stunning part of the world this year. It won't take you long to realize why more than 1 million visitors flock to this part of the state every year.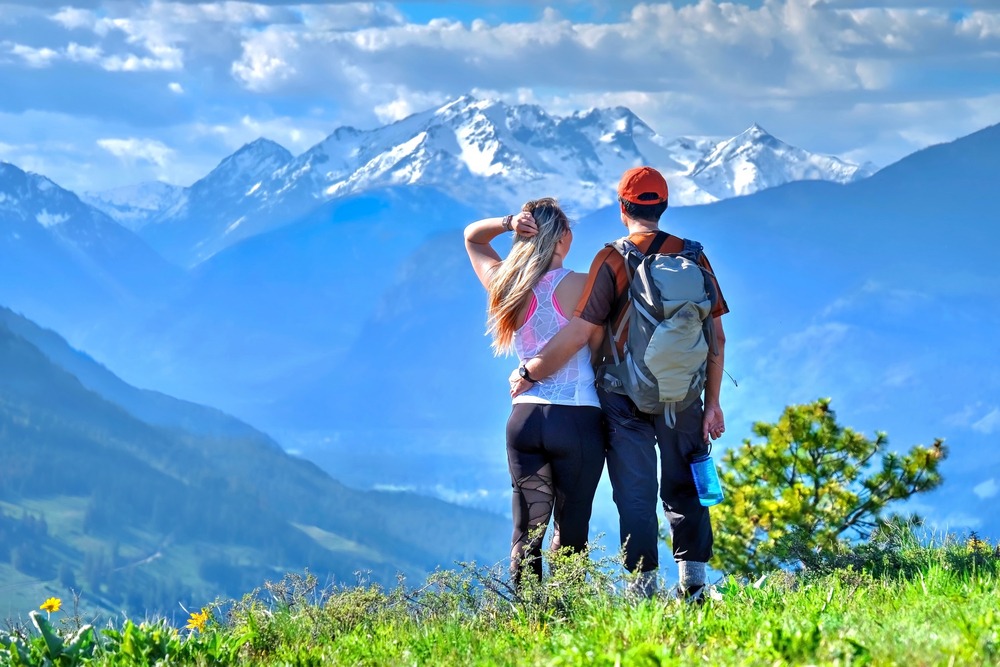 The Best Hikes Near Leavenworth WA
Given that Leavenworth is in the Cascade Mountain range, it probably comes as no surprise that hiking is one of the most popular things to do in Leavenworth during the warmer summer months (and well into fall, for that matter).  The area is breathtakingly beautiful and offers access to some of the most pristine parts of the Evergreen State.  
Surrounding the town of Leavenworth is the four-million-acre Okanogan-Wenatchee National Forest. Jagged snow-capped peaks, dense forests, and turquoise alpine lakes are just a few things that you'll experience on the trails around Leavenworth.  You could spend weeks hiking the area and still not see it all – but we know that one taste of these hiking trails, and you'll quickly understand why this is one of the most popular things to do in Leavenworth. 
Here are 10 of the best hiking trails near Leavenworth:
Of the nearly endless myriad of trails in the area, no trail holds quite such a legacy as The Enchantments. It easily tops the list of the best things to do in Leavenworth. The area is so beautiful it's almost indescribable.  In The Enchantments, you'll find places like Perfection Lake and Asgard Pass, along with all kinds of alpine meadows, inspiring jagged peaks, and plenty of wild mountain goats. To really get the most out of this 18-mile challenge, you'll want to grab one of the hard-to-get permits. Without the permit, day hiking through The Enchantments is doable for experienced hikers.
Icicle Ridge Trail is a 4-mile roundtrip hiking trail that offers a relatively quick climb and great views. From the top, you'll enjoy commanding views of Leavenworth, the surrounding valley, and the scenic Tumwater Canyon.
Icicle Creek is one of the prettiest creeks in Washington State, and the Icicle Gorge Trail is your opportunity to walk right next to it. This 4-mile loop trail is perfect on a really hot summer's day 
The Turquoise waters and jagged mountain peaks found at Colchuck Lake beckon you. It's one of the most popular day hikes in the area, and accordingly can be crowded. You'll soon see why, though! It's worth every one of the 8.6 miles.
For beautiful views of Lake Wenatchee and the Glacial Peak Wilderness, head to the Dirty Face Peak Trail. It's definitely a hard hike and will take most of the day, but the views will pay off at the end.
If you're looking for an easy but pretty lake hike head to Hidden Lake. It's especially popular on hot summer days, as the lake is a great place to cool off. 
You'll find one of the prettiest hikes in the state of Washington (which is really saying something!) to Stuart Lake.  This trail offers it all, from babbling brooks and lowland forests and wildflower meadows to an alpine lake and massive granite peaks.
Are you up for a challenge?  Then take the 4th of July Creek Trail and enjoy the 10.6-mile adventure up a series of steep switchbacks. Along the way, though, you'll enjoy some breathtaking views of Cashmere Mountain and the Stuart Range.
You don't even have to leave downtown Leavenworth to enjoy a beautiful, and relatively easy, hike.  Blackbird Island is a gentle 2-mile loop that starts downtown before meandering along the Wenatchee River and showcasing some of the area's snow-capped peaks. 
Another easy hike in the area is the Bygone Byways hike, which follows the former Great Northern Railway route.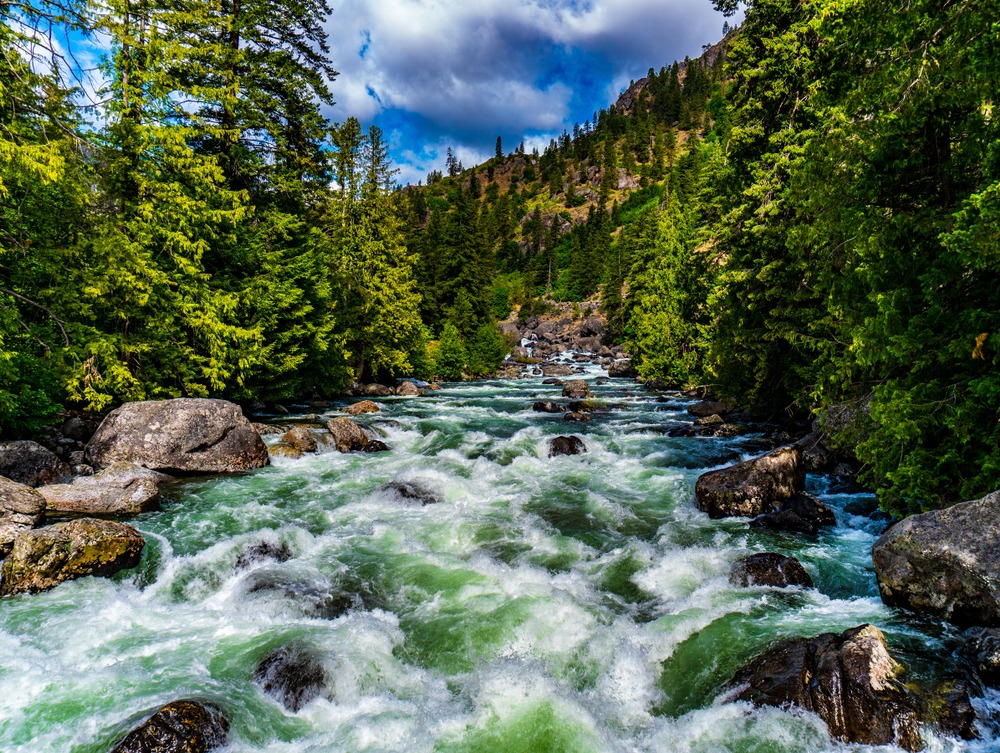 More Things to do in Leavenworth WA
Though summer in Leavenworth is wonderful, there are plenty of things to do in Leavenworth throughout the year.  From the fun events to the nearly endless opportunities for outdoor recreation and adventure, Leavenworth is a great place to return to time and time again.  
Interested in learning more?  Here are a few of our favorite things to do in Leavenworth, apart from hiking. 
Looking for that Hallmark movie experience?  Nestled in the rolling wine country of the Cascade Mountains you will find the charming Bavarian town of Leavenworth, Washington. Here, Abendblume reflects authentic Old-World charm in a beautiful pastoral setting that is within walking distance to everything! Relax in luxurious rooms appointed with poster beds, soft-down bedding, ironed linens, romantic fireplaces, spa tubs, plush robes, and flower-filled balconies. Wake to freshly brewed coffee and a full gourmet breakfast served in our traditional Austrian dining room. You won't want to miss our famous Aeblskivers with homemade apple syrup and our nightly desserts.