Did you know Marshall, Michigan is home to the nation's largest National Historic Landmark District? Featuring 144 buildings and 50 markets, that's a lot of history for a small urban area. In order to truly experience this unique city, you need to explore its historical roots by going where the locals go and doing what they do. To help you get local, we've put together this guide with some of the most unique things to do in Marshall MI.
These are the must-see, must-do things you won't find anywhere else.
Here are 5 of the Most Unique Things to Do in Marshall MI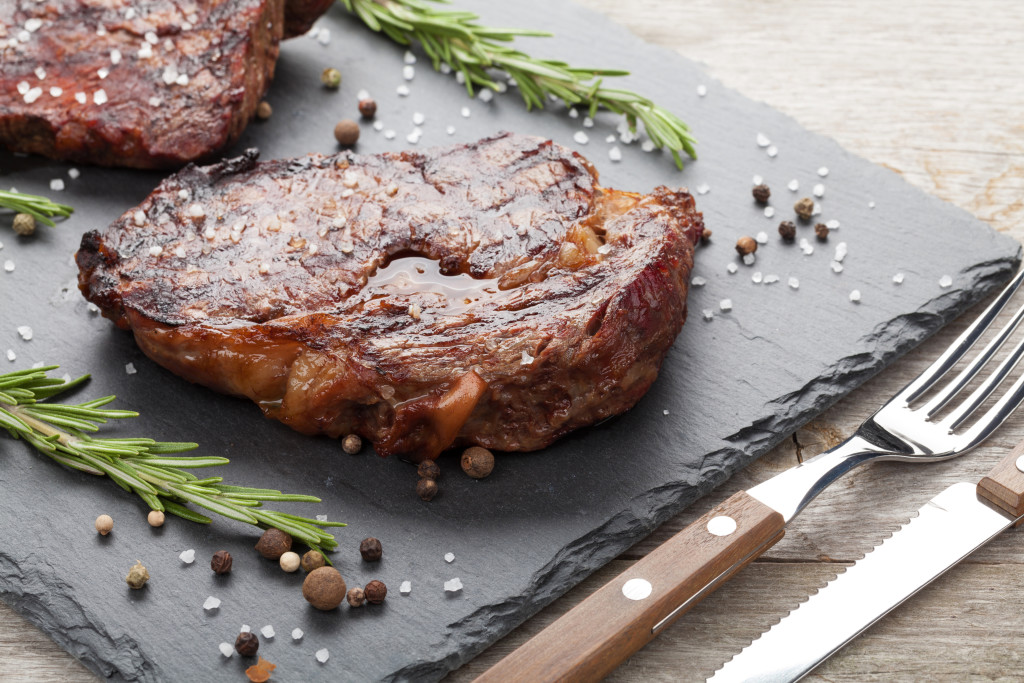 Photo credit: Karan Daev / Adobe Image
Enjoy A Local Feast At One Of Marshall MI Restaurants
Schuler's Restaurant & Pub is a historical pub known for its famous cheese spread and deep historical roots. Considered a center point by locals, its past is told through pictures on its walls but its food is really what makes it a staple favorite in Marshall. You must try the prime rib, every bite melts like perfection in your mouth.
Another Marshall, Michigan restaurant you should check out is Pastrami Joe's. This American deli prides itself on real, honest food which is evident in every dish. Obviously, its authentic New York-style pastrami is incredible but the pizza is also delicious too.
And if you're in the mood for something sweet, head to Louie's Bakery, a family owned, operated, and local favorite in Downtown Marshall. Considered one of the city's best bakeries, it serves up fresh donuts, cookies, cakes, pies, bread, cupcakes, and pretty much anything else you could ever want. Your sweet tooth will love it so much, you'll be glad they ship all over the United States when you return home.
Attend Some Of The Exciting Marshall MI Events
Every year, the "Granddaddy of Historic Home Tours" takes place on the second weekend of September in Marshall, Michigan. Here, you'll see some of the city's most beautiful historic homes! This event is put on by the Marshall Historical Society, which also hosts the annual Candlelight Walk. This guided walking tour is not to be missed; it's held every year on the second weekend of December.
Turkeyville USA also hosts a number of special events in Marshall all year long. From cooking classes to antique and car shows, there's an event for just about everyone. It also has a great dinner theater and a delicious ice cream parlor you've got to try.
Try Your Hand At Some Marshall MI Shopping
From handcrafted gifts to vintage fashion finds, Marshall MI shopping is something you've got to do while on vacation. If you love to find a great vintage frock at a steal, head to Jill's Addiction over on South Grand Street. Another shopping stop on your list should be Paper & I, a heaven for all creative, DIY people. You'll find unique cards, gifts, signs, and endless inspiration here.
If you'd like to take a piece of Marshall, Michigan home, visit the EastEnd Studio and Gallery. This downtown art gallery has over 3,000 square feet of show space exhibiting some of the best paintings, sculpture, photography, jewelry, and fine art pieces in Marshall.
Explore The Best Historic Site In Downtown Marshall MI
Built in 1860, the world famous Honolulu House Museum is a must see when you visit Marshall. This downtown historic site was home to the first U.S. consul to the Hawaiian Islands. It features antique furnishings, authentic replicas, and interesting artifacts from Marshall.
The Honolulu House is also right next door to the National House Inn, a top bed and breakfast in Marshall, Michigan.
Spend An Afternoon At A Marshall MI Brewery
Great beer, good food… What more could you want at a local brewery? The Dark Horse Brewing Co not only exceeds these expectations, it also will leave you wanting more of its cheesy calzones and black ale. For just $10 you can take a tour of the production facility, taste some brews, and take home your very own pint glass.
Where To Stay In Marshall, Michigan
Welcoming travelers for over 170 years, the lovely National House Inn Bed & Breakfast is an ideal spot to stay in Marshall, Michigan. With 15 rooms dressed in 19th-century style, this is the oldest operating bed and breakfast in the state of Michigan!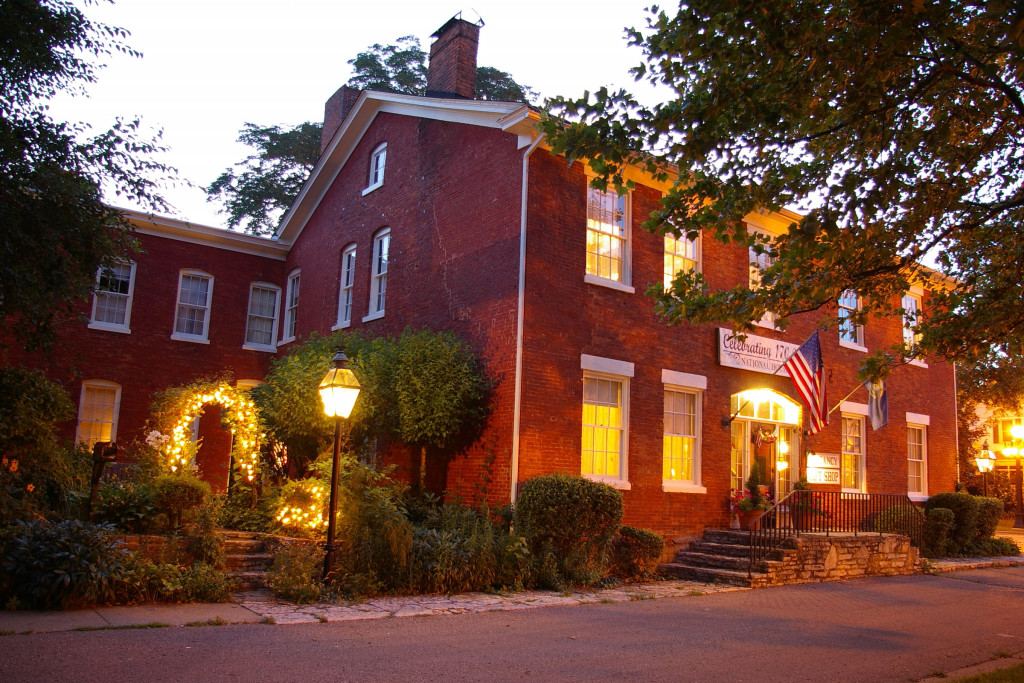 Today, the National House offers travelers historic comforts and modern amenities. Sit in one of its three parlors by a crackling fireplace in the winter or get outside to enjoy the bed and breakfast's gardens during the warmer months.
Photo credit: Karan Daev / Adobe Image