Yes, it's true! Everything is bigger in Texas. Covering over 200,000 square miles, the Lone Star State is the second largest state in the US! It is full of diverse cuisine, spectacular scenery, and exciting attractions. With so many things to eat, see, and do, we've come up with a list of what you must do when you visit!
Here's 5 things to do in Texas you can't do anywhere else.
1. Stroll Along San Antonio's Famous River walk.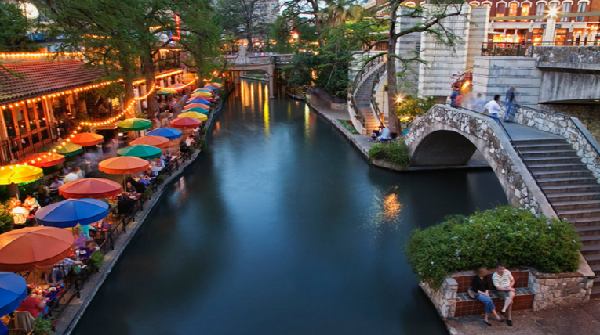 Photo by the Travel Channel
Get to know the number one tourist attraction in Texas.
Lined with bustling shops and great restaurants, the San Antonio River Walk is a special place for tourists and locals alike! This public park is open 365 days a year providing continuous entertainment for all ages. From its nightlife to its exciting parades and festivals, there's always something to do on the San Antonio River Walk!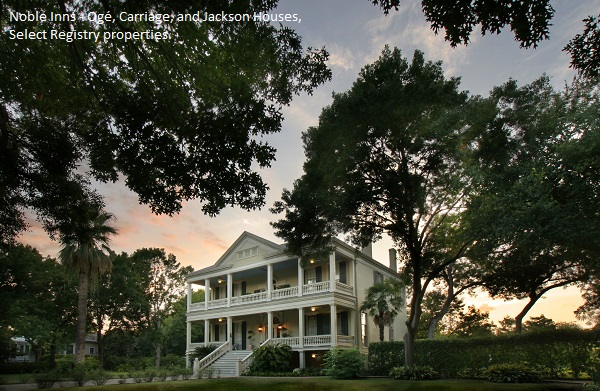 Only four blocks from the main Riverwalk loop sits the beautiful Noble Inns. The Noble Inns consists of three exceptional properties, the Ogé, Carriage, and Jackson Houses!
Pictured above, the Ogé House is an antebellum mansion dating back to 1857. Its wide verandas and lush gardens make it the perfect setting for a romantic getaway in San Antonio.
If you're traveling with a family or small group, the Pancoast Carriage House is your best option. It offers a full kitchen, an outdoor pool, and a heated spa!
Luxury seekers will love the Jackson House. It features an indoor spa pool, spectacular marble baths, and fireplaces in every room!
2. Explore The Scenic Jacob's Well Natural Area In Wimberley, Texas.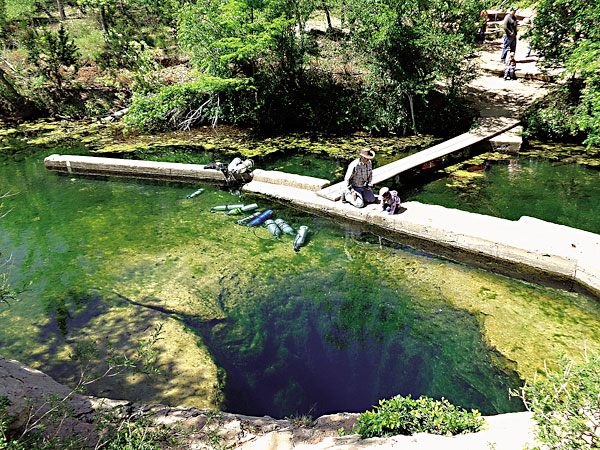 Photo by Austin Chronicle
Spend a sunny day hiking, swimming, or just relaxing with a picnic at Jacob's Well Natural Area.
This is a beautiful spot with mild hiking and a pristine waterhole. Just a short distance from the parking lot, the waterhole features an artesian spring and underwater caves!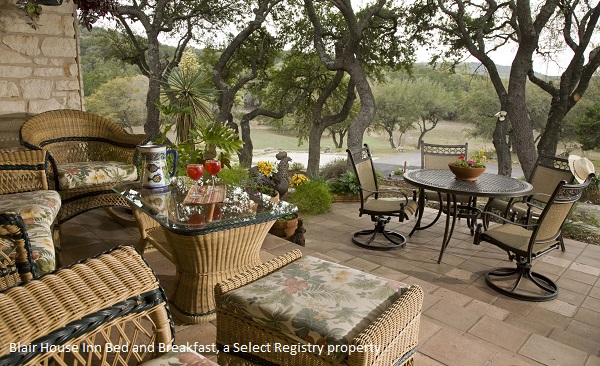 Just 12 minutes from Jacob's Well Natural Area is the romantic Blair House Inn Bed and Breakfast! Situated on 22 beautiful acres in the scenic Texas Hill Country, this bed and breakfast offers luxurious amenities in a private atmosphere.
If you'd like to enjoy a picnic one day outside, the Blair House Inn has a variety of basket lunches you can choose from!
3. Travel Back In Time To The Sauer-Beckmann Farm In Stonewall, Texas.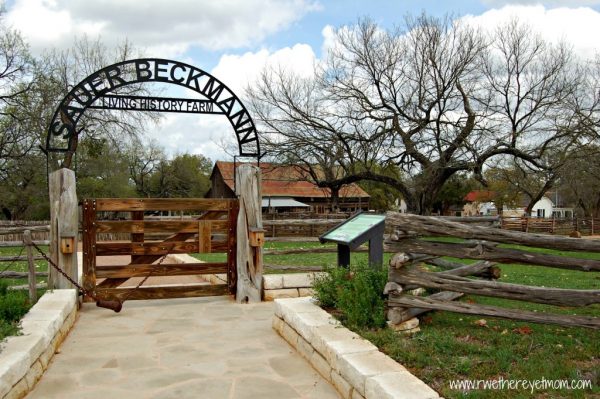 Photo by Free Fun In Austin
See what life was like in the early 1900s at the Sauer-Bechmann Farm.
This living history farm features costumed interpreters carrying out the daily activities and chores customary for the time. Among other things, you'll see butter being churned, horses plowing the garden, and the floors being scrubbed with homemade lye soap!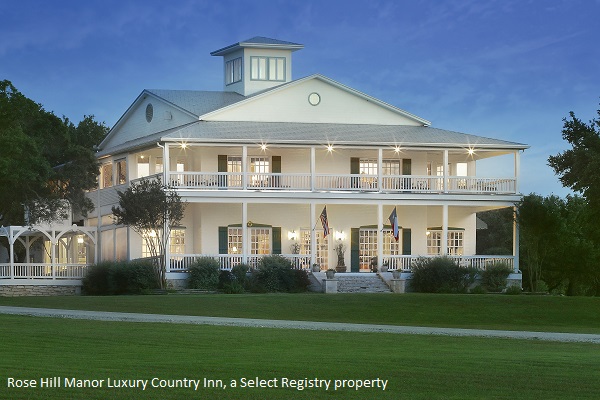 Under 10 minutes away from the Sauer-Beckmann Farm is the lovely Rose Hill Manor Luxury Country Inn! This is the only AAA Four Diamond and Select Registry property in the Fredericksburg area.
If you want a hot, delicious breakfast every morning, this is the place to be. It's the only bed and breakfast or inn in the area that serves a full breakfast each morning!
4. Enjoy A Slice Of Heaven At The Texas Pie Company.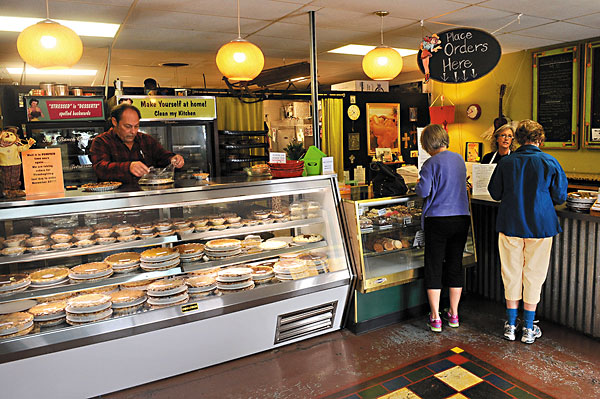 Photo by Austin Chronicle
Indulge yourself with something sweet in Kyle, Texas.
If you've got a sweet tooth, you must stop by the Texas Pie Company! Open every day except Sunday, you can treat yourself to a 4-inch "individual" slice or a 10-inch deep dish pie.
The pie menu has all of your classic favorites like Southern Pecan Pie, Granny Smith Dutch Apple Pie, and Pumpkin pie. There's also baked goods, lunch items, and quiches and casseroles!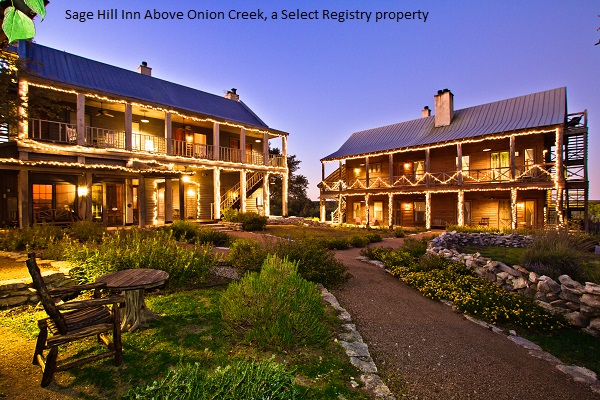 Just 13 minutes from the Texas Pie Compay is the exquisite Sage Hill Inn Above Onion Creek! Perched on 88 acres, this inn has sweeping views of the Hill Country to the West. If you plan to stay on property, there's a beautiful pool with a large hot tub, a large outdoor fire pit, a restaurant, and new bocce, horseshoe, and washer courts.
If you'd like to experience the city, the Sage Hill Inn is only 25 minutes from the restaurants, shopping, and attractions of Downtown Austin, Texas!
Related: Best Pools To Escape To This Summer
5. Sip Something Exceptional At Barking Rocks Winery.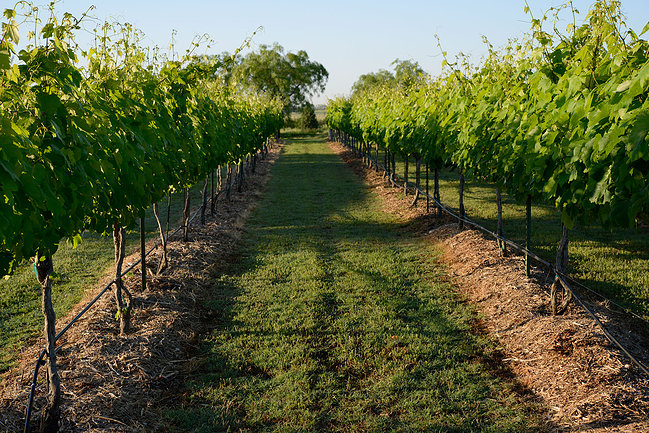 Photo by Barking Rocks Wine
Enjoy a casual, quaint setting at a rustic winery in Granbury, Texas.
Situated on a beautiful piece of land just around the corner from Downtown is Barking Rocks Winery! This winery is known for its friendly atmosphere, great wine, and rustic setting.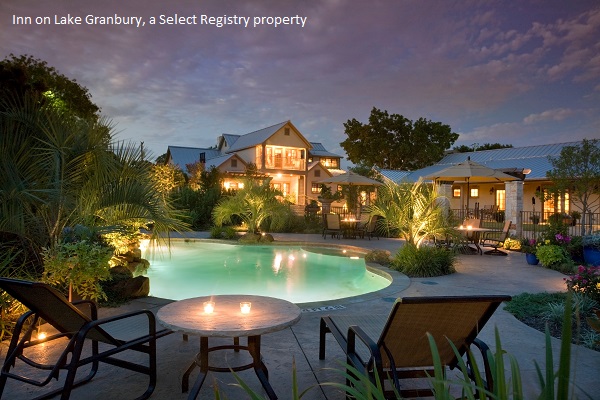 Under 10 minutes from Barking Rocks Winery is the luxurious Inn on Lake Granbury! This award-winning Granbury bed and breakfast has 15 exceptional guest rooms, a spacious meeting space, a large saltwater pool, and well-kept grounds.
Only 35 miles from Fort Worth, Texas and the Dallas Metro Area, it's far enough away for you to relax in peace and quiet yet close enough for you to explore those areas!
Now that you've read our list of things to do in Texas, what do you want to do first? Is there anything you'd like to add to our list?