A Quintessential Vermont Getaway!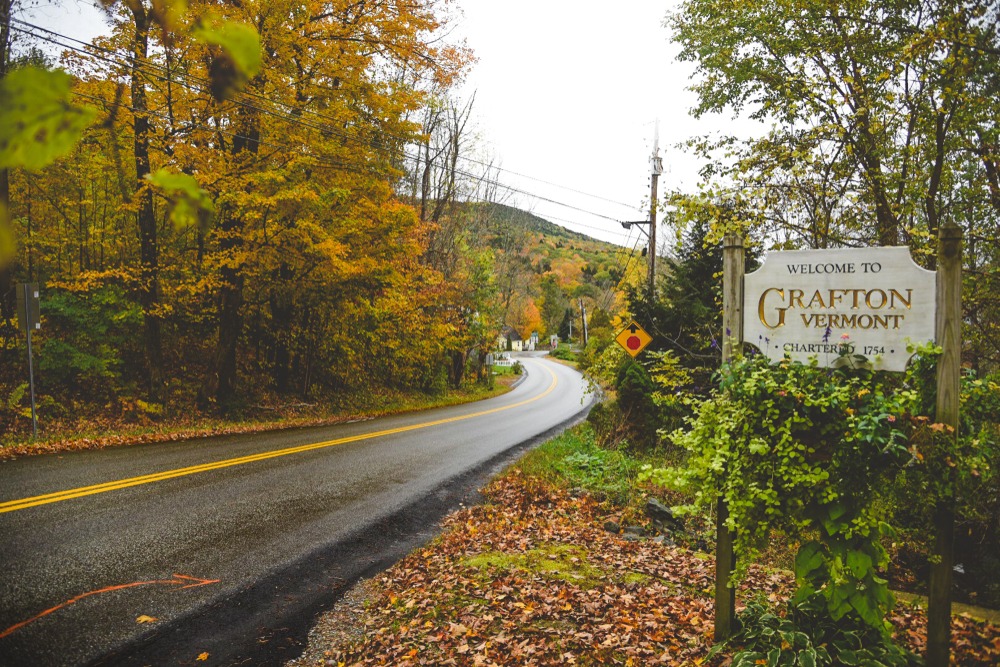 There are several truly wonderful Vermont getaways to enjoy throughout the year, but perhaps no time more magical to enjoy them than these spectacular fall months.  Nestled in the beautiful southern mountains, you'll find the charming small town of Grafton, Vermont, often called one of the state's prettiest villages. It's here that we think you'll enjoy a quintessential fall (or winter) Vermont getaway!
Grafton is one of Vermont's many postcard-perfect towns, marked by plentiful historic buildings that date back to the town's heyday in the early to mid-1800s. A getaway here is a chance to step back in time to a simpler time and place and to leave the stress of our modern lives behind.
The town once bustled with wool mills, gristmills, and factories producing sleighs, butter churns, and cheese. Today, the town is a bit sleepier but still thriving and the perfect place to experience that quintessential Vermont getaway you've been craving. 
You won't find a better place to unplug and enjoy some of that restorative downtime you need than at our Select Registry member property in Grafton, VT. As with all Select Registry member Inns, you'll find an incredible sense of place at the historic Grafton Inn, which is one of the oldest operating Inn in America. The Grafton Inn welcomed its first guests in 1801 and has continued to offer memorable Vermont getaways ever since.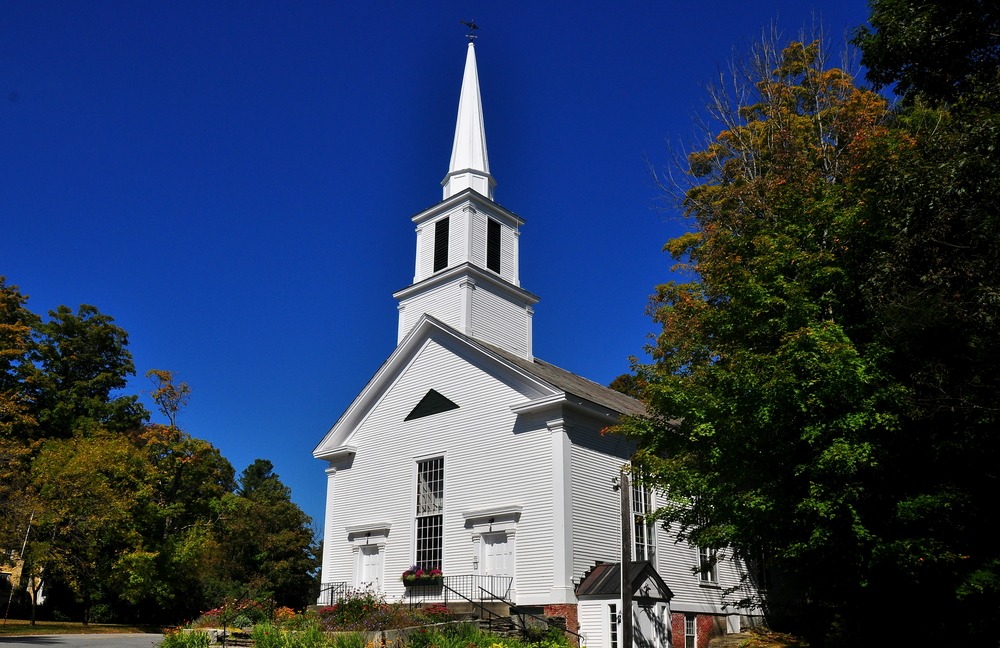 Things to do in Grafton VT This Fall
As you can clearly see already, Grafton VT is an extraordinary place to visit and a time-honored destination when it comes to romantic Vermont getaways. The town is dedicated to preserving not just its historic buildings but also its small-town New England way of life. 
Sometimes, Vermont getaways are best enjoyed by curling up in comfortable accommodations, reading, taking the time to enjoy conversation, playing games, and otherwise enjoying some of the simpler facets of life.  However, sometimes great Vermont getaways are made of memorable adventures.  There's plenty of both in Grafton, VT.  When you do want a little bit of adventure, here are a few of our favorite things to do in Grafton VT.
Vermont getaways in Grafton VT, wouldn't be complete without a visit to the award-winning Grafton Village Cheese, which was established in the 1960s. It's a modern version of the old Grafton Cooperative Cheese Company, founded in 1892 by area dairy farmers.
Take a beautiful hike at the  Grafton Trails & Outdoor Center. When it's time for Vermont getaways this winter, you'll want to come here for fat-tire biking, snowshoeing, snow tubing, and even sleigh rides.
Get a taste of Vermont's maple confections at  Plummer's Sugar House.
Visit local art galleries, such as the Jud Hartmann Gallery, known for its bronze sculptures of Native American peoples, the Hunter Gallery of Fine Art, and Gallery North Star.
Make sure to visit the two Vermont covered bridges in town, which are simply stunning when surrounded by Vermont fall foliage. 
Enjoy a delicious and memorable meal at The Old Tavern, part of the Grafton Inn.  This wonderful restaurant offers a historic, candlelit ambiance and an upscale farm-to-table menu.
Take the time to walk around town, admiring the rural landscapes and historic feel of the town. Highlights include the town's beautiful steepled church and classic clapboard houses.
Visit the Grafton Mercantile, which features a well-curated selection of gifts, accessories, and home goods, many of which are made locally. 
Visit the Turner Hill Interpretive Center, which tells the story of escaped slave Alec Turner and his family. It's part of Vermont's African American Heritage Trail.
Learn more about this charming town at the Grafton Historical Society's museum.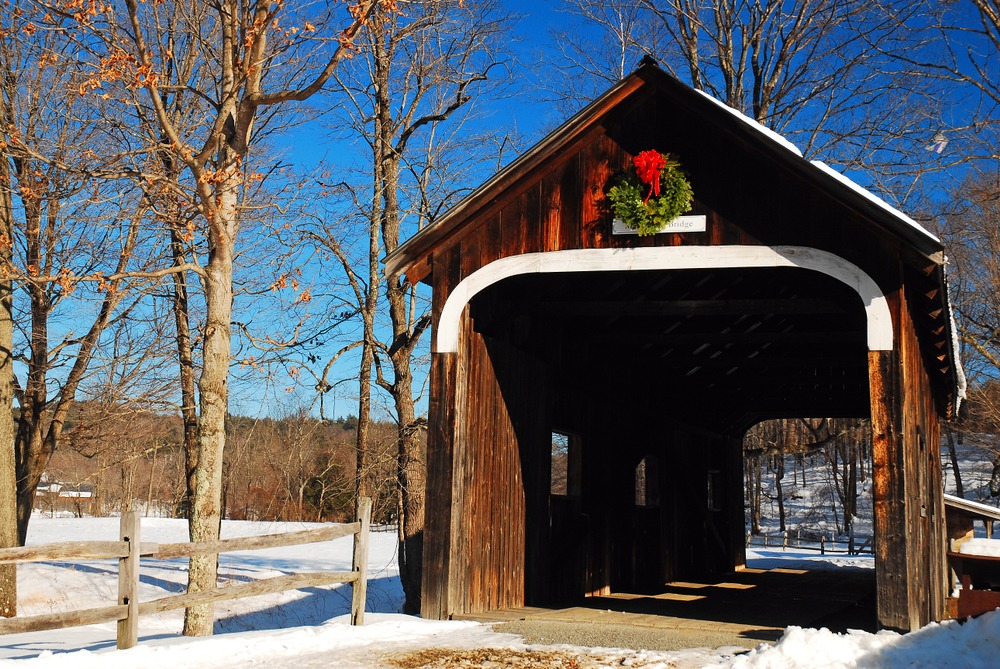 Plan Now for Cozy Winter Retreats
As magical as Vermont getaways are in the colorful months of fall, it is equally special when the snow begins to blanket the ground with its pristine layer of white. Grafton VT transforms from its busier summer and fall exterior to an unforgettably cozy retreat in the winter. It's actually been ranked as one of the prettiest winter villages in New England – which is something we certainly can't argue with!
For many who live in and visit New England in the winter, Vermont getaways and weekends are all about getting outside for skiing, cross country skiing, snowshoeing, fat tire biking, and more.  While you can still do all of that in Grafton VT, it's really the quiet beauty of this town that appeals to us each winter.
It's the perfect place to embrace the quiet. Curl up next to a roaring fireplace with a good book, gaze outside at the breathtaking winter landscapes, enjoy fine dining in the evenings. There's nothing more restorative, and now is the perfect time to plan. 
Of course, the impeccable Grafton Inn, a Select Registry Bed and Breakfast, is where we recommend you stay. They exemplify what it means to stay Select, with an unsurpassed dedication to cleanliness, comfort, and hospitality.  If you're looking for somewhere special to getaway this winter, we can't recommend the charming village of Grafton enough. 
Grafton VT Bed and Breakfast
Experience authentic Vermont from one of the oldest operating inns in America. The Grafton Inn welcomed its first guests in 1801 and continues to offer memorable Vermont getaways ever since. A centerpiece in historic Grafton, our Vermont inn offers 45 individually decorated rooms, suites, and guests houses to accommodate everything from family vacations to romantic getaways, weddings, group retreats, and beyond. Staying or dining with us at the Grafton Inn also helps support the preservation of Vermont's rural communities, as we are proudly part of the nonprofit Windham Foundation.