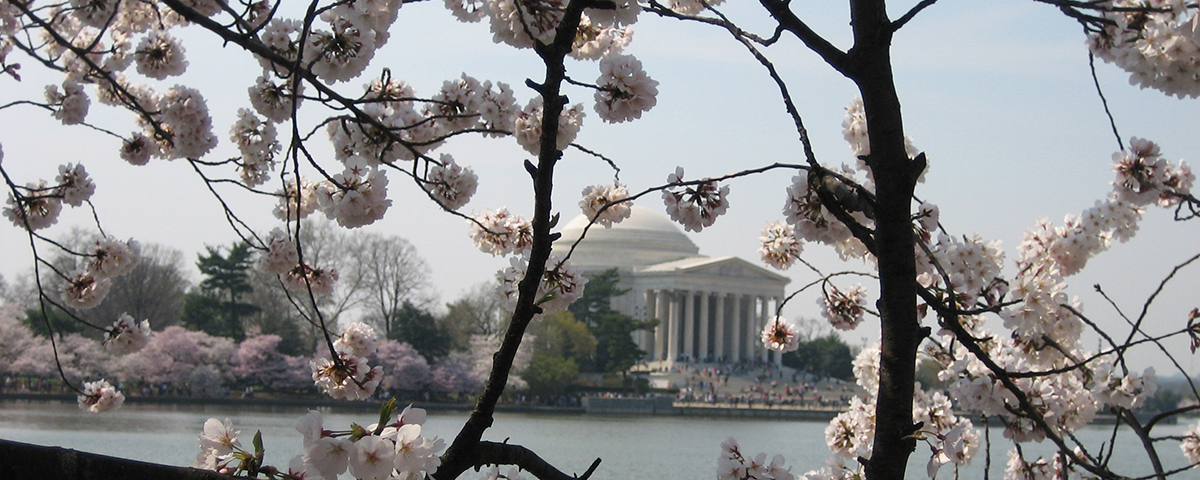 Home »
District of Columbia Bed and Breakfasts & Inns
Welcome to Washington D.C.
Most know
historic Washington, D.C.
, as our nation's capital — the place where the president lives, bills become law, and political misadventures occur every day. However, there's more to The Capital City than meets the eye. Spend a few days exploring this city's neighborhoods, and you'll find that there are countless ways to spend time here. Nestled in between government buildings and charming terrace homes, D.C. boasts plenty of restaurants, nightlife hotspots, and other hidden gems. Here's a snapshot of why you should choose one of the best bed and breakfasts in Washington, D.C.!
Things to See & Do
Our
Washington, D.C, properties
are located in the historic Dupont Circle neighborhood. As one of the city's most conveniently located and desirable boroughs, Dupont Circle is close to all of the city's best attractions like the White House, Smithsonian Museums, Washington Monument, and more. Many of these activities are just a short Metro ride away from some of the
best bed and breakfasts in Washington, D.C.
If you prefer to get some exercise, the countless cafes, shops, and secret photo spots like "The Spanish Steps" are walkable.
Where to Eat & Drink
Vibrant nightclubs, coffee shops, and bistros serving international cuisine are what make Dupont Circle shine. The thrill of staying in a Washington, D.C. bed and breakfast is stumbling upon a true hidden gem! Take a stroll and discover offbeat cafes like Kramerbooks and Afterwords, which is equal parts bookstore and bistro. If you're in the mood to dance the night away, pop into the three-story Cobalt or laid-back Eighteenth Street Lounge. For an unforgettable meal, try Un Je Ne Sais Quoi on Connecticut Avenue or Duke's Grocery on 17th Street. Whatever you choose to savor here, getting an authentic taste of D.C. is an experience you won't soon forget.
Best Time to Visit
Those who have been to D.C. before know that there is no best time to visit; all seasons offer something unique! In the spring, the sweet scent of Japanese cherry blossoms fills the air. Summertime brings lots of sun to the region, but many of the city's attractions blast air conditioning accordingly. In the fall, changing leaves against rolling hills and marble monuments compliment the crisp air. Snow and thin crowds make winter an interesting time to see the sights, too. No matter what time of year you visit, staying in one of the best bed and breakfasts in Washington, D.C. makes for a memorable experience.
Where to stay: District of Columbia Bed and Breakfasts & Inns
Nothing beats encountering the nation's capital from the comfort of an architecturally stunning, historic mansion in the heart of the city, easy walking distance to the National Mall, capitol hill, Logan Circle, or the metro station. At Select Registry, we pride ourselves in providing Washington D.C.'s many visitors with the most comfortable rooms and desirable locations to hang their hat. These locations are ideal for any travel need and provide guests with unmatched hospitality, comfort, and convenience. Whether you're traveling on business or seeing D.C. for the first time with your family, let Select Registry help you find the best bed and breakfast in Washington, D.C. that's perfectly suited to your needs.
New listings coming soon.