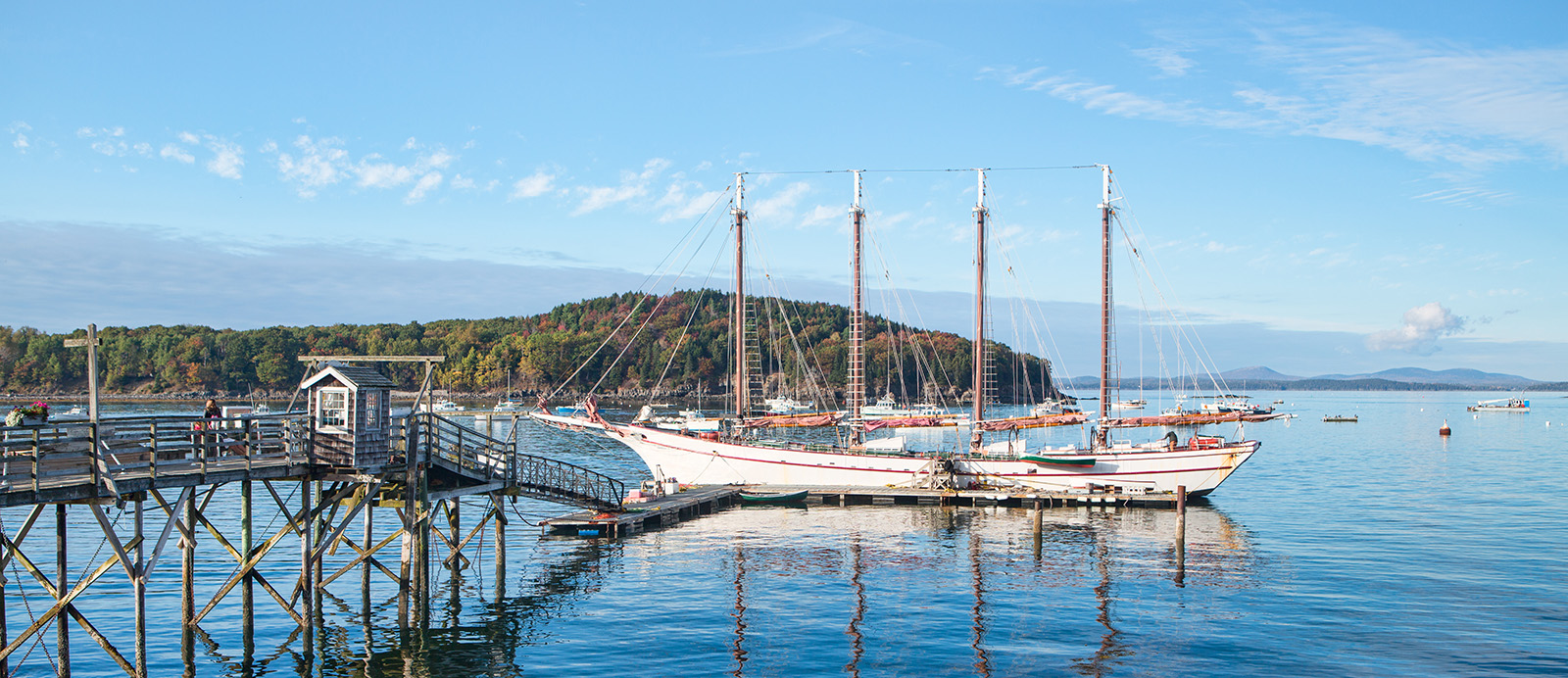 Home »
3

properties in
Bar Harbor
THINGS TO SEE & DO
We guarantee that everything you do in Bar Harbor will become a cherished lifelong memory. This seaside town combines locally owned shops, fantastic outdoor activities, and unique New England history to create an endless list of exciting things to see and do. If you're a fresh air junkie, spend a day or two hiking through Acadia National Park's striking trails or catch a sunrise on the nearby Porcupine Islands. History buffs delight in museums and monuments like the Abbe Museum and Agamont Park. Love majestic lighthouses? We've also got plenty of those. There's also no better place to dine upon delicious, fresh seafood or try a world-famous lobster roll! Whatever you experience here, you'll want to return.
WHERE TO EAT & DRINK
Bar Harbor, as the crown jewel of Maine's beloved coast, is one of the best places on the planet to indulge in sweet, juicy lobster and seafood of all kinds. Start your morning with a hearty breakfast at one of the best bed and breakfasts in Bar Harbor, Maine. Then, we recommend grabbing some tasty bites for an al fresco lunch at a place like Jordan Pond House in the Park. Finally, try West Street Cafe for an unpretentious lobster dinner, or Havana, a celebrated spot for high-end Latin cuisine. Wherever you choose to dine, you'll find exactly what you've been craving!
BEST TIME TO VISIT
The best time to visit Bar Harbor, Maine, is "the summer season," which runs May through October. During this time, the weather is absolutely perfect (think sunny skies, comfortable temperatures in the 70s, and plenty of fun activities to enjoy). Every other season offers something special, too. With spring comes peak whale watching season as well as beautiful blooms coming back to life. Fall transforms Bar Harbor into a leaf peeper's paradise; if you visit during this time, be sure to monitor fall color forecasts and witness the explosive reds, oranges, and yellows autumn brings! Winters here are chilly, but offer unparalleled snowy views.
WHERE TO STAY
Are you searching for the best bed and breakfasts in Bar Harbor? Select Registry's Bar Harbor properties are more than just places to sleep – they represent the finest accommodations, most memorable meals, and personalized attention available. Comfortable rooms, fine linens, and rural charm are just the beginning. Whether you're searching for a waterfront bed and breakfast in Bar Harbor or one of the best B&Bs near Acadia National Park, simply follow the link below and begin your search for a Select Registry property. The mystique of Maine's most celebrated seaside town awaits!