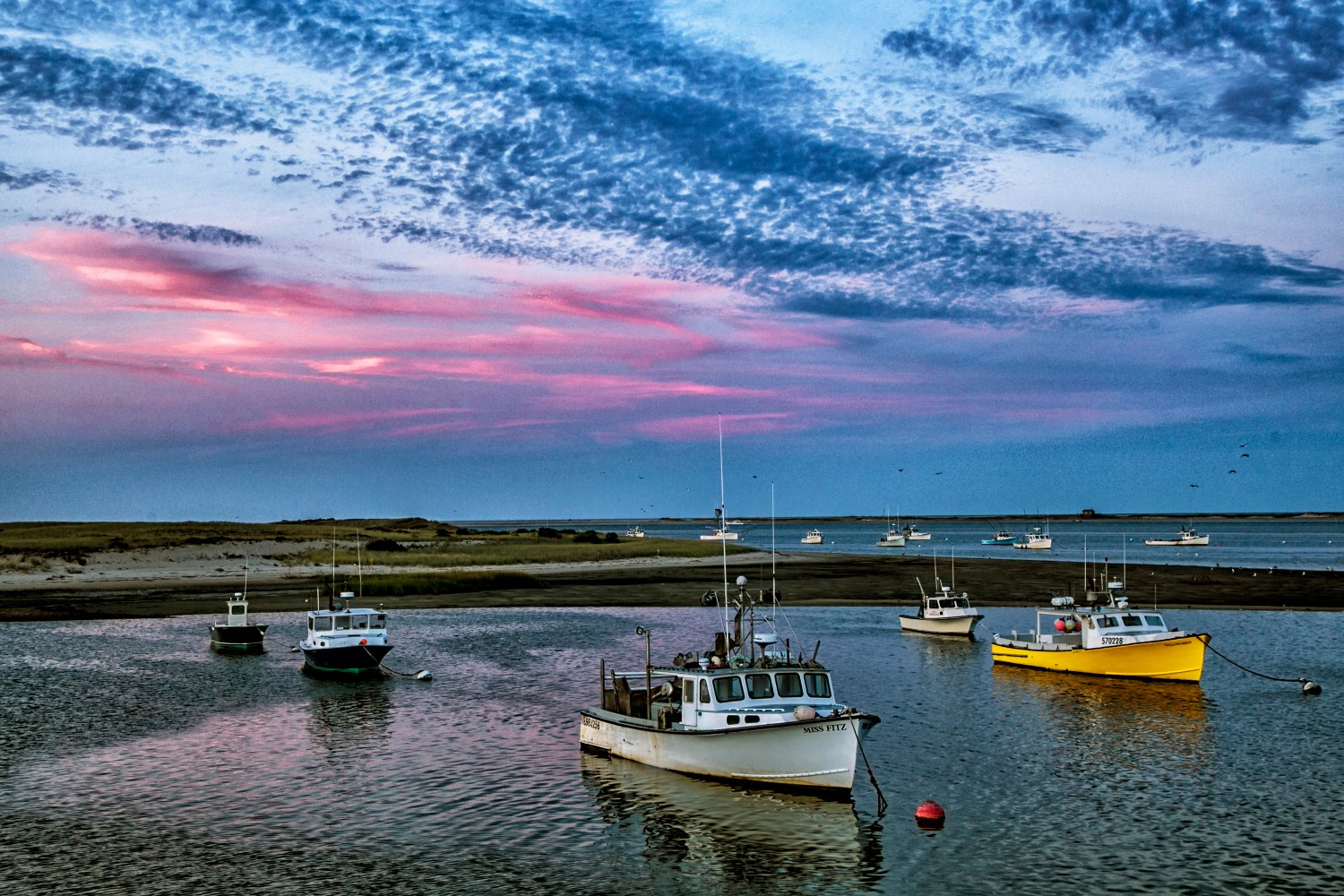 Chatham Bed and Breakfasts & Inns
Welcome to Chatham, MA
Chatham, MA, the easternmost point of Cape Cod, is bordered by water on three sides. Covering miles of beautiful Atlantic shoreline, it has long been a distinctive vacation destination. (The town is over 300 years old.) The homes, shops, restaurants, and cute
Cape Cod bed and breakfasts
all reflect the area's history. Moreover, its timeless tranquility is the reason why so many families come back year after year.
Things to See & Do
Chatham is relaxing, but it's also full of fun things to do! Head downtown and walk among boutiques, shops, and galleries. Have fun exploring historic buildings like the Chatham Lighthouse. You can also dig into the area's past with a trip to one of several museums or preserved sites.
There are plenty of opportunities to enjoy nature as well. In addition to the beach, you can boat, go sportfishing, try seal spotting, and more! On the days when you prefer to stay dry, have fun biking along the trails, golfing, or spending time at one of the beautiful parks.
Where to Eat & Drink
Chatham's oceanside placement makes it a great place to experience quality seafood. Combine location with the town's nostalgic atmosphere, and you get some great tasting results! You'll find a full range of restaurants as well. Whether you want to grab a bite among locals, enjoy a family meal, or go out for a night of wining and dining, there's a place to suit your needs. There are even great waterfront options; the views are the perfect side dish for an excellent meal.
Best Time to Visit
The most popular time to visit Chatham is between May and October. The summer months are high season for beachgoers. Late spring and early fall typically feature wonderful weather, making them excellent times to get out and see the town. There are some great things happening in the winter as well. Thanksgiving brings the Turkey Trot 5K Run, and Christmas is time for the Christmas Stroll. New Year's Eve is an all-day event, finishing with fireworks over Oyster Pond at midnight. Whenever you choose to visit, your trip to Chatham is sure to be memorable.
Where to Stay
When planning your next trip to Cape Cod, stay in a Select Registry recommended property. Our Chatham bed and breakfasts feature elegant rooms, quality amenities, and great locations.
 They're the perfect places to retire after days by the water or out on the town. Check out our local bed and breakfasts, inns, and luxury hotel accommodations below to begin making plans for your next amazing trip to the Cape!