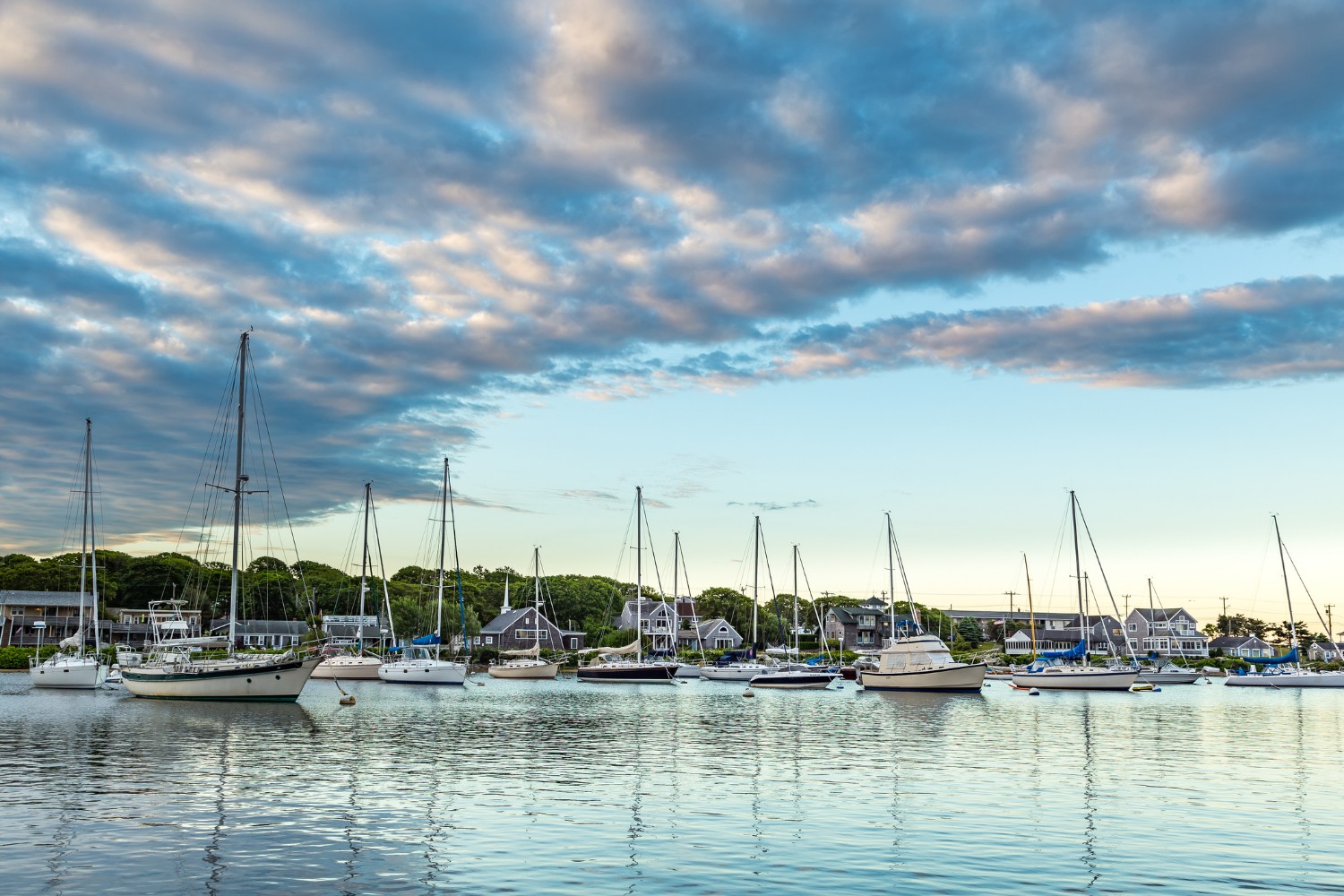 Falmouth Bed and Breakfasts & Inns
Welcome to Falmouth
Falmouth is a historic, cozy, coastal town on Cape Cod in Massachusetts. There are several beaches nearby and all the consequent pursuits you'd expect to find. Not only does the coastal location influence the kinds of things you can do, but it also influences the types of things you will find. There are museums dedicated to aquatic life, a lighthouse, seafood restaurants here. There's more to discover, though, in this city across the way from Martha's Vineyard. Planning a getaway to this quaint town? Where you stay can make or break your vacation. Select Registry provides elegant bed and breakfasts in Falmouth, MA, that ensure your retreat is the best it can be.
Things to See & Do
There are ten beaches to choose from in Falmouth, MA. During the warm summer months, you can spend a whole day lounging on the shore and soaking up the sun. Go bicycling along the Shining Sea Bikeway and travel through a cranberry bog, across horse trails, and along the sea. For a higher vantage point that affords you spectacular views, take a tour of the Nobska Point Lighthouse. Learn more about the local wildlife and nature by visiting the Woods Hole Science Aquarium, which is the oldest marine aquarium in the country. If you're interested in the history of Falmouth, visit the Woods Hole Historical Museum. Take a stroll through the quiet Spohr Gardens that frame the surf.
Where to Eat & Drink
Enjoy waterfront dining at the elegant yet relaxed Water Street Kitchen, where you will find fresh, seasonal, made from scratch meals. This restaurant strives to use locally-sourced, sustainable produce and seafood, so your conscience can rest while you sate your appetite. The C Salt Wine Bar and Grille presents fine dining with delectable dishes like a Charred Spanish Octopus starter and Pan Seared Monkfish served alongside roasted baby potatoes and Shemiji mushrooms. Pair this with a lush glass of wine from their wine bar, and you'll be set.
Best Time to Visit
The Bay State enjoys all four seasons, so you can too. Summer is a fantastic time for outdoor activities like swimming, hiking, and biking. Come here in the fall to catch spectacular views of the vivid-colored leaves. If you'd like to brave the snowy, cold winter, pack your layers and do some shopping or visit some museums.
Where to Stay
Enjoy the historic nature of Falmouth when you stay in a bed and breakfast from Select Registry. Our properties, some over a century old, some with stained glass windows, bring you refined elegance paired with modern comforts and fantastic location. Wake up to sunlight streaming into your room and enjoy a delicious breakfast first thing in the morning. After a day out on the town, whether you explore its nature or enjoy its restaurants and shops, come back and unwind in a comfortable bed in a romantic Cape Cod B & B. Scroll down to see which Select Registry properties are in the area!