The Best Places to Stay in the Northeast
Uncover rich American history, coastal charm, mouthwatering cuisine, and scenic landscapes while taking in all that the Northeast has to offer. Experience the culture of the city mixed with the charm of the country all blended into one must-visit destination.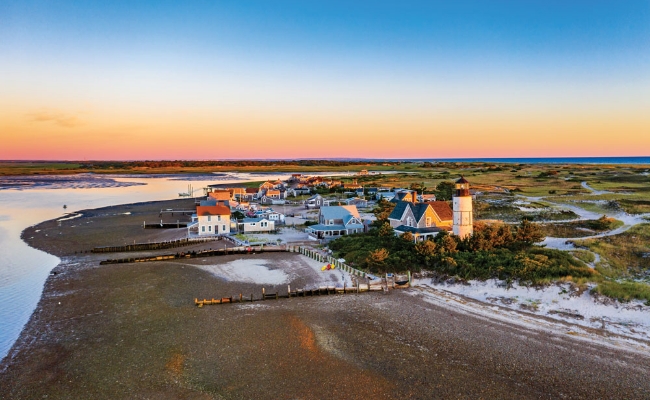 Places to Stay in the Adirondacks
Just a half day's drive from New York City, the Adirondack Mountains offer an array of natural wonders waiting to be explored. Amid the lush forests and wandering wildlife, charming villages accent extensive waterways. Here, you can explore a variety of lakes, rivers, and streams on a boat, kayak, or canoe. With millions of acres constitutionally protected as a "forever wild" forest preserve, you can spend your time floating past centuries of untouched land. To enjoy the best of the Adirondacks, book a stay at one of Select Registry's mountainside bed and breakfasts, inns, and boutique hotels.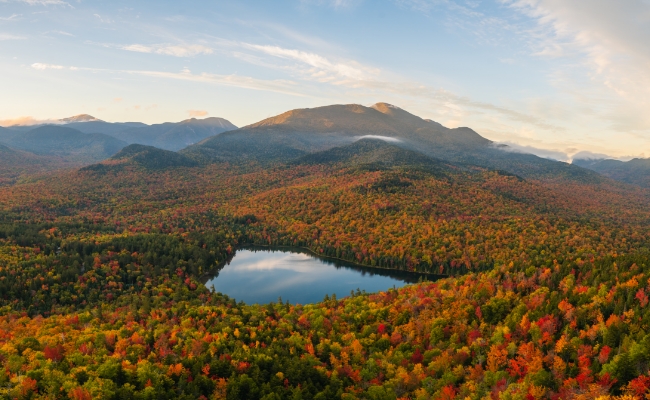 Places to Stay in Amish Country, Pennsylvania
Admire the tranquil beauty of Lancaster County, Pennsylvania, home to the country's oldest Amish settlement. To this day, thousands of people still uphold the same, traditional lifestyles as the region's original settlers. Step back in time and enjoy the simple things in life. Horse-drawn buggies, windmills, and farmland set the scene for a tranquil getaway surrounded by nature. Explore charming Amish towns, learn about the local history, and treat yourself to authentic, homemade cuisine—all while staying at one of Select Registry's bed and breakfasts or boutique inns in Pennsylvania.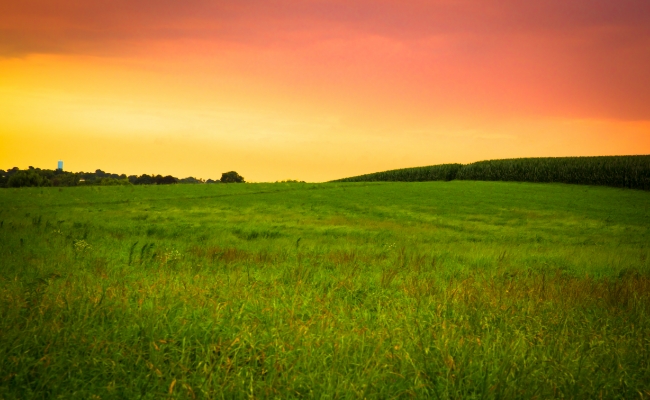 Places to Stay in Bucks County, Pennsylvania
Nestled in the picturesque Pennsylvania countryside, Bucks County mesmerizes visitors with its serene rivers and rolling hills. Discover a peaceful retreat from the city life that's preserved with rich local history. Walk through the halls of charming cottages built shortly after the Revolutionary War, marvel at the elaborate castle-like homes from the Gilded Age, and complete your experience with an eye-opening Underground Railroad tour, retracing the path to freedom. To fully immerse yourself in the essence of Bucks County, stay at one of Select Registry's unique portfolio of properties located near to it all.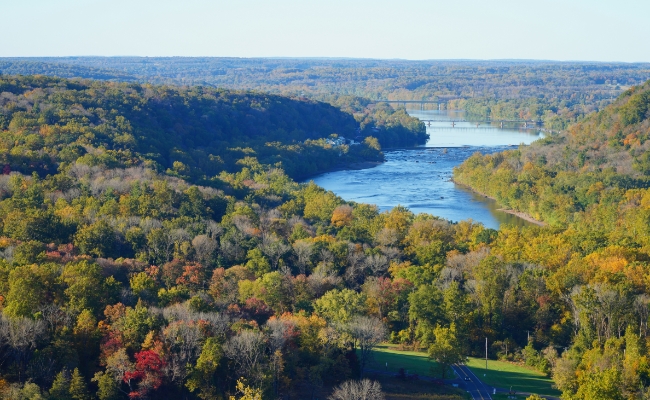 Places to Stay in Cape Cod, Massachusetts
Known for quaint seaside towns, family-friendly beaches, and delicious seafood, Cape Cod's charm makes for the perfect place to visit in the Northeast. This coastal destination is home to a gold mine of attractions for adventurers, beach bums, and history buffs alike. With 40 miles of seashore to bike, hike, or drive along, you may find yourself awestruck by the endless scenery. Many locals consider Massachusetts to be the heart of New England, and this delightful waterfront region is the perfect example of why. Just don't miss the opportunity for a fully-immersive experience at one of Cape Cod's best bed and breakfasts!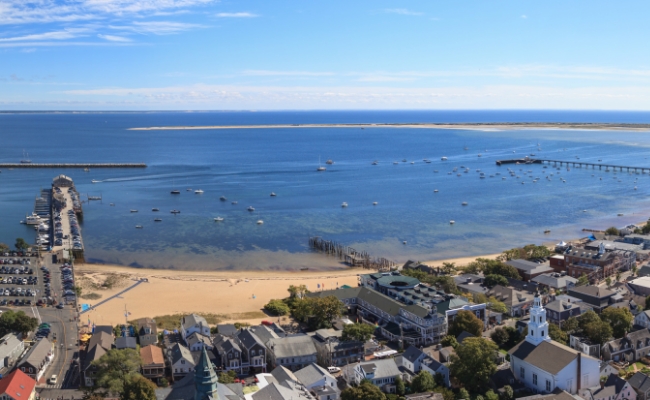 Places to Stay in the Catskills
Located in the southeastern region of New York, the Catskill Mountains offer a quiet refuge from city life. Here, the days are ripe for outdoor activities, ranging from hiking and mountain biking to fly fishing and kayaking. Whether you prefer a thrilling adventure or a leisurely undertaking, the Catskills have plenty of charming towns teeming with local art and culture—perfect for exploring in between the action. At the end of the day, find solace at one of Select Registry's luxurious places to stay in the Catskills.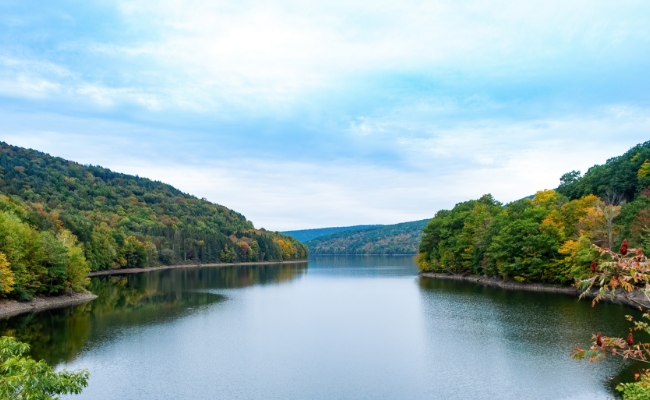 Places to Stay in Coastal Maine
Tranquility awaits in coastal Maine. Here, the rhythmic crashing of waves against rugged shores sets the backdrop for a serene escape. Explore charming fishing villages, where lobster boats bob gently in the harbor and seafood shacks tempt with their mouthwatering offerings. Dive into the coastal lifestyle as seagulls soar overhead and salty breezes kiss your cheeks. Wander along rocky beaches, collecting seashells and basking in the panoramic views of the Atlantic Ocean. Explore coastal Maine knowing you will return to the area's best places to stay at the end of each day.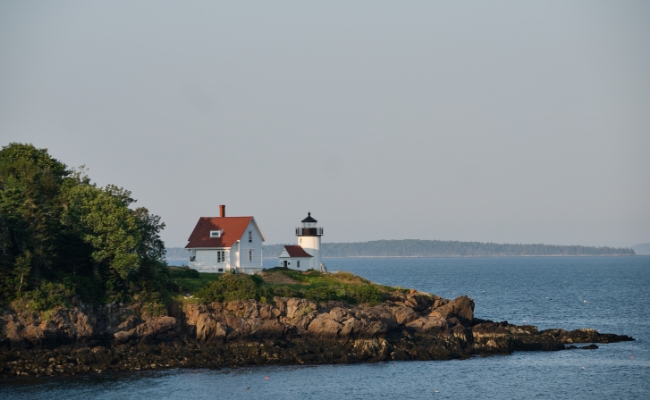 Places to Stay Along the Connecticut Coast
Journey to coastal Connecticut, where quaint seaside towns captivate visitors with picturesque waterfront landscapes. Stroll along the sandy shores and bask in the warm sun as you explore historic lighthouses and bustling marinas. Dive into maritime history with museums that display interactive exhibits to transport you into the days of sailing and trade. If you want to channel your inner sailor, float the Atlantic Ocean on a boat tour, and finish the day with a fresh seafood dinner at one of the many incredible seaside restaurants. Stay within walking distance of boardwalks, beaches, and more when you book an inn or bed and breakfast along the Connecticut coast.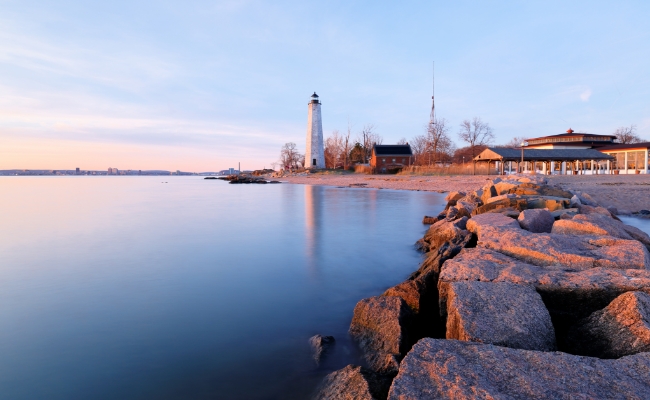 Places to Stay Near Delaware's Beaches
The shores of Delaware beckon with their captivating blend of coastal beauty, rich history, and vibrant cultural scene. Step into the past at the Indian River Life-Saving Station, where enthralling tales of maritime history await. Indulge in the local culture at lively jazz festivals and boardwalk art showings that bring the community together. Savor delectable seafood delicacies at waterfront restaurants, leaving your taste buds yearning for more. To truly immerse yourself in the charm of Delaware's beach towns, stay at a luxurious inn or boutique hotel along the coast.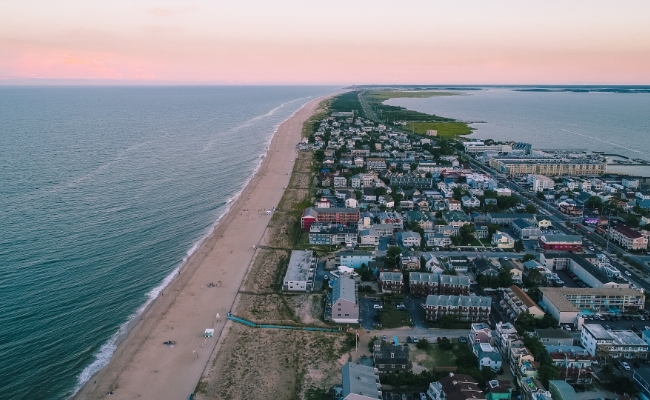 Places to Stay on the Finger Lakes, New York
Let the promise of tranquil views and serene sounds carry you to the Finger Lakes in central New York. Here, you will find an abundance of outdoor activities ready to explore. With spectacular hiking, breathtaking lakes, and flourishing vineyards, you can discover a secluded escape close to many major cities. For a romantic retreat, spend the afternoon in one of the exceptional tasting rooms, followed by an evening enjoying a bottle of wine at the edge of a lake. And to finish the day, head back to your suite to watch the sun dip as you sink into your most relaxed state.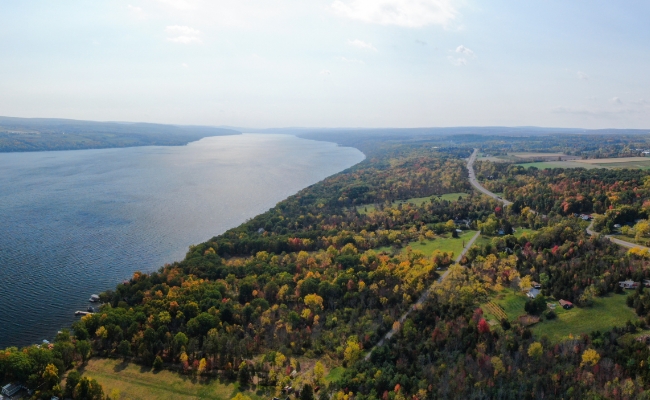 Places to Stay Near Gettysburg National Military Park
Explore the rich history and breathtaking beauty of Gettysburg National Military Park, located in Gettysburg, Pennsylvania. Immerse yourself in the story of the deadliest battle of the Civil War through guided tours, including walking, biking, and horseback tours. Don't miss the chance to explore the museum and visitor center, where you can learn more about the battle and its significance. For a comfortable and memorable stay, book a stay near Gettysburg National Military Park with Select Registry.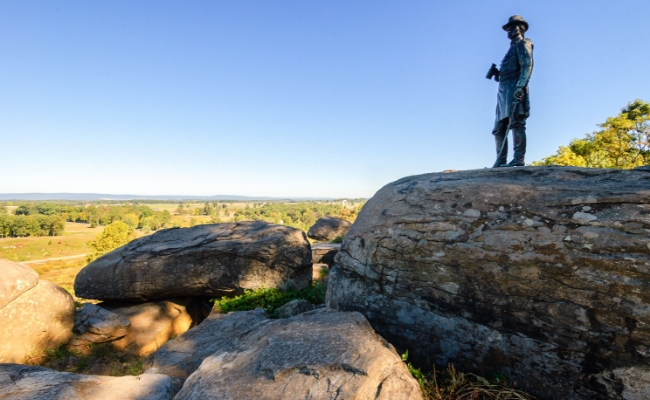 Hidden Gems in the Northeast
Throughout the Northeast, there are plenty of charming towns and one-of-a-kind experiences you won't find anywhere else from the rocky coasts to the big cities. Immerse yourself in local culture, stunning adventures, and authentic experiences when you escape to one of Select Registry's hidden gems located across the Northeast region of the U.S.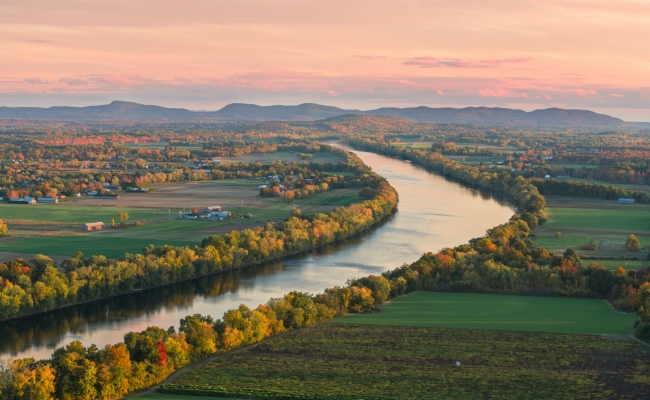 Places to Stay in the Hudson Valley
Located just two hours from New York City, the Hudson Valley is a vibrant region that draws visitors with its artistic performances, high-end dining, and stunning natural attractions. Home to some of the nation's greatest chefs and culinary experts, foodies can indulge in fresh meals just about anywhere. With quaint farm stands and established restaurants throughout the region, you can enjoy delicious meals before attending a local performance. Explore charming accommodations in the Hudson Valley to stay near the area's best activities.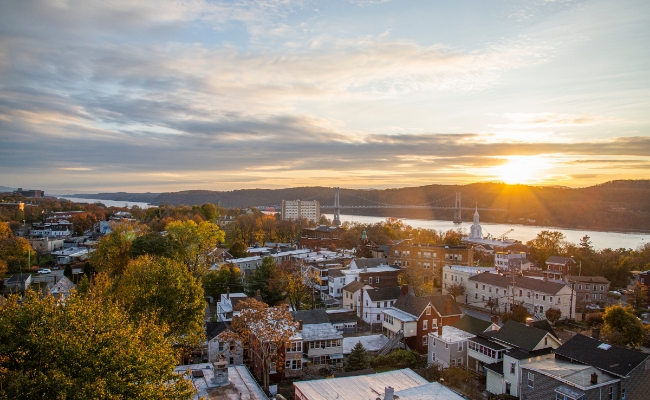 Places to Stay Along the Jersey Shore
Famous for its stunning beaches, bustling boardwalks, and vibrant nightlife, the Jersey Shore is a popular destination bordering the Atlantic Ocean. Visitors can enjoy a range of outdoor activities, such as swimming, surfing, and fishing, or explore the charming towns that line the coast, each with its own unique character and attractions. From the historic architecture in Cape May to the lively atmosphere in Asbury Park, you will find excitement around every corner. Start planning your trip with accommodations at the Jersey Shore.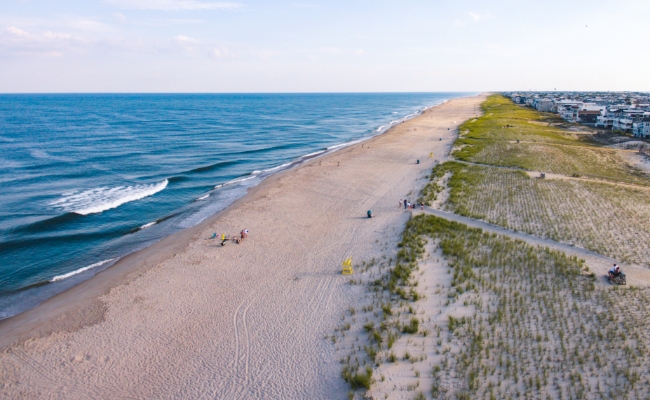 Places to Stay in the New Hampshire Lakes Region
The Lakes Region of New Hampshire is a paradise for outdoor enthusiasts, offering a plethora of activities to enjoy amid more than 250 bodies of water. With numerous lakes and mountains, visitors can indulge in a wide range of outdoor adventures, including hiking, camping, boating, fishing, and skiing. Enjoy breathtaking views of the staggering mountain ranges, and explore the waters below with a kayak or canoe. Whether you're an experienced adventurer or a novice, Select Registry's waterfront accommodations in New Hampshire's Lakes Region are the perfect place to begin your vacation.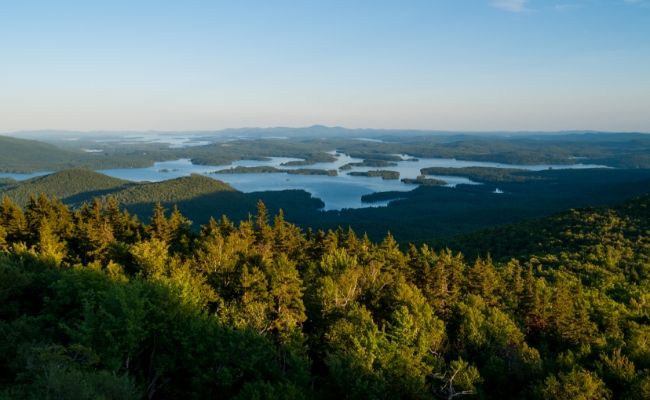 Places to Stay on Long Island
Long Island is a charming and diverse destination that offers a range of activities and attractions for visitors. From its stunning beaches to its must-visit wineries, Long Island is the perfect place to escape the hustle and bustle of New York City. Whether you're looking for a relaxing beach vacation, a charming town to explore, or an adventure in nature, Long Island has it all. And with Select Registry accommodations in the area, you'll have the perfect place to unwind and enjoy all that this beautiful island has to offer.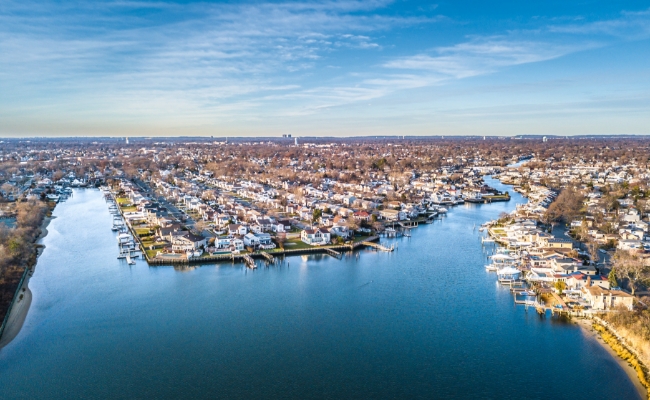 Places to Stay in the Mad River Valley
Tucked away in the Green Mountains of Vermont, Mad River Valley is a charming retreat. With its stunning natural beauty, quaint towns, and world-class skiing and snowboarding, Mad River Valley is the perfect destination for a winter getaway—summer vacation, too. Visitors can hit the slopes at one of the area's two ski resorts, Sugarbush, and Mad River Glen, or explore the quaint shops and restaurants in the towns of Waitsfield and Warren. Book your stay in the mountains and discover the magic of Mad River Valley with Select Registry.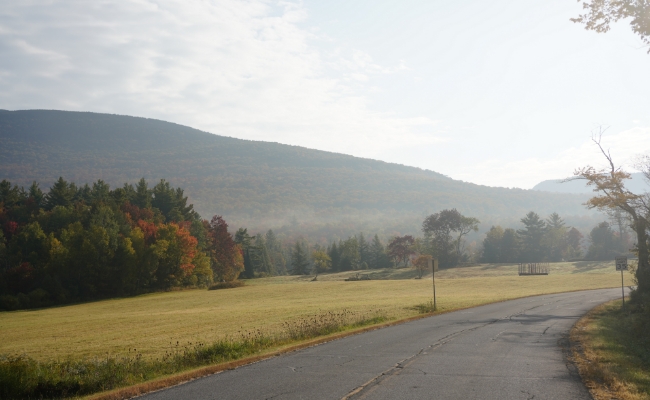 Places to Stay in Maine's Lakes Region
Prepare to be awestruck when you visit the Lakes Region in Maine, where crystal-clear lakes, lush forests, and charming small towns await you. Picture yourself relaxing on the shore of one of the region's pristine lakes, surrounded by the stunning scenery of the Maine wilderness. Or perhaps you prefer to explore the great outdoors by biking along scenic trails or casting your line into the sparkling waters. Whether you're seeking adventure or relaxation, the lakes in Maine are a must-visit destination. Discover the magic of this captivating destination with accommodations near the lakes of Maine.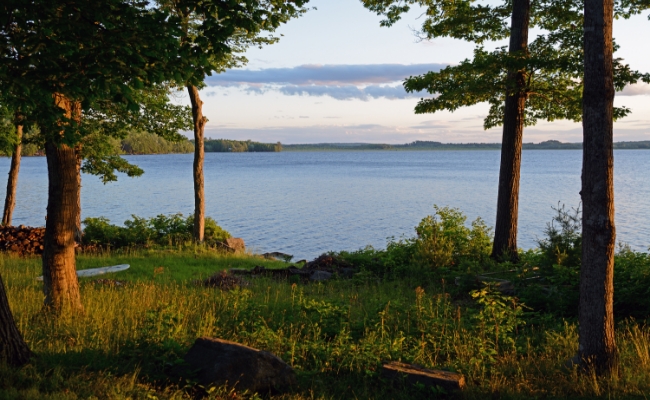 Places to Stay in Martha's Vineyard
Experience the enchanting beauty and rich culture of Martha's Vineyard, a captivating island located just off the coast of Massachusetts. With pristine beaches, charming towns, and unique history, there are an abundance of activities and attractions for visitors of all ages to enjoy. Spend your days exploring the island's picturesque towns, and stroll on the sandy beaches while enjoying breathtaking views of the Atlantic Ocean. Whether it's a family vacation or a romantic getaway, treat yourself to exceptional accommodations with a Select Registry stay.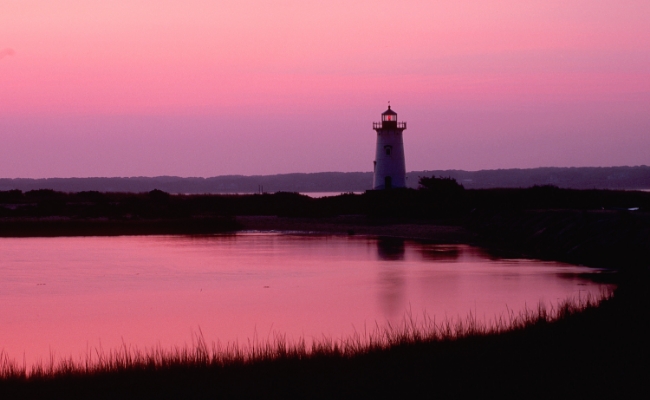 Places to Stay in Philadelphia
One of our nation's treasures, Philadelphia, Pennsylvania is full of vibrant neighborhoods bordered by a region of charming towns. With a burgeoning food and art scene, topped off with a healthy dose of history, there is much to love in this amazing city. Walk through the halls of historical moments where the Declaration of Independence and Constitution were signed. Take in the art and culture, and see the rotating exhibits at the Philadelphia Museum of Art. And while you're there, don't forget to order a signature Philly Cheesesteak. Discover the best bed and breakfasts and boutique hotels in Philadelphia when you Stay Select.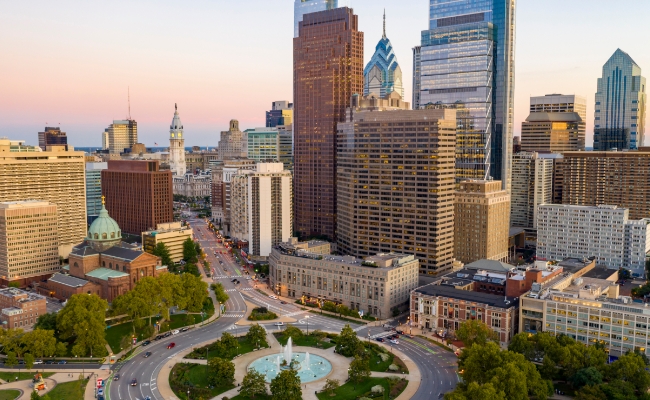 Places to Stay in the Pocono Mountains
If you crave a nature-filled escape, the magnificent Pocono Mountains are calling your name. Immerse yourself in charming small towns teeming with an array of captivating activities. During the blissful summer, surrender to the gentle currents as you kayak or canoe down the river, and embark on invigorating hikes toward the legendary Bushkill Falls. As winter arrives, delight in enchanting sleigh rides and exhilarating skiing adventures, followed by cozy evenings gathered around a crackling fire at one of Select Registry's inviting inns or bed and breakfasts in the Poconos.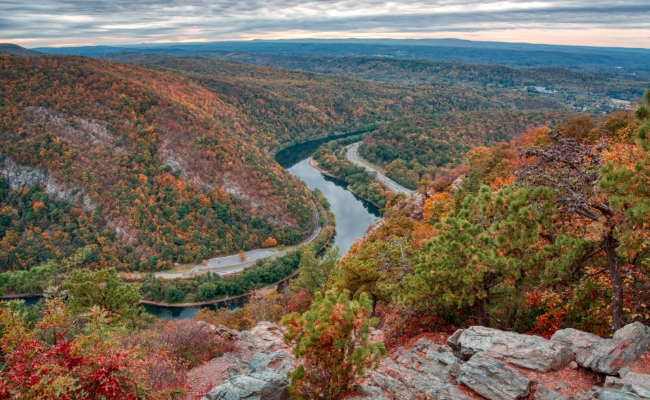 Places to Stay Along the Rhode Island Coast
Rhode Island may be the smallest state in the country, but its allure and coastal charm draw many visitors to the area. Along the coast, fresh sea breezes will beckon you to relax on the sand, splash around in the water, or even embark on a romantic sailboat ride. Take a leisurely stroll on the Newport Cliff Walk to see gorgeous ocean views on your left and unbelievable historic mansions on your right. With gorgeous architecture, fresh seafood, and historic appeal, each Select Registry property along the Rhode Island coast offers a unique way to experience the area.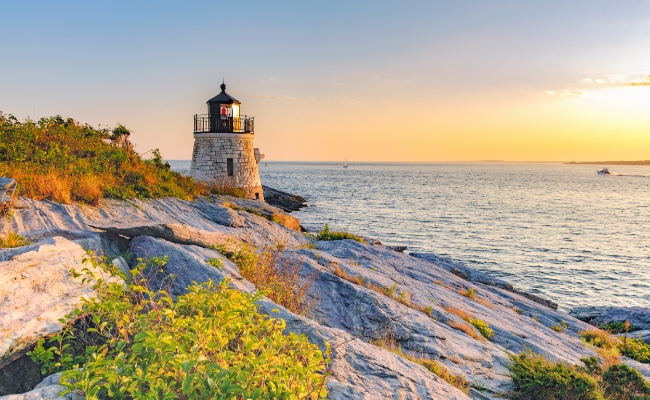 Places to Stay in the Berkshires, Massachusetts
Nestled in western Massachusetts, the Berkshires are often called one of the best vacation destinations on the East Coast. Here, lush greenery and spectacular peaks frame quaint villages spotted throughout the region. With live performances, historic sites, and local galleries, each town offers visitors a unique experience. Admire the most extensive collection of Norman Rockwell art and listen to classical music orchestrated by world-renowned conductors. For an immersive experience, visit the area's best creative venues over a few days with a stay at one of our luxurious places to stay in the Berkshires.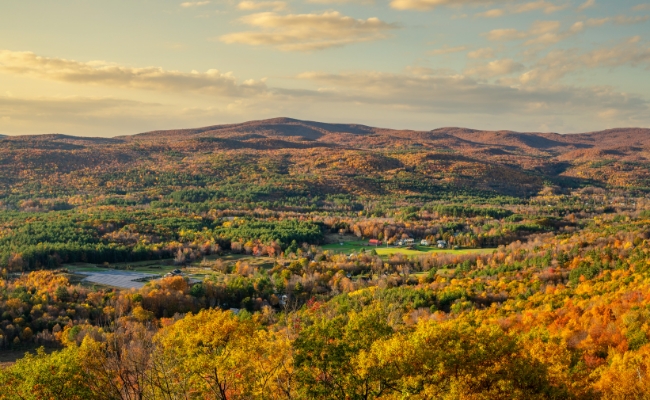 Places to Stay in Upstate New York
Retreat from the hustle and bustle of city life with a trip to the outdoors in Upstate New York. Experience the majestic beauty of Niagara Falls, wander through charming villages, and sip world-class Riesling at the Finger Lakes. If you enjoy unique food experiences, return to town to try some of the region's signature dishes, like the legendary garbage plate in Rochester. No matter how you decide to spend your vacation, you can find the perfect place to recharge with Select Registry's luxurious inns and bed and breakfasts in Upstate New York.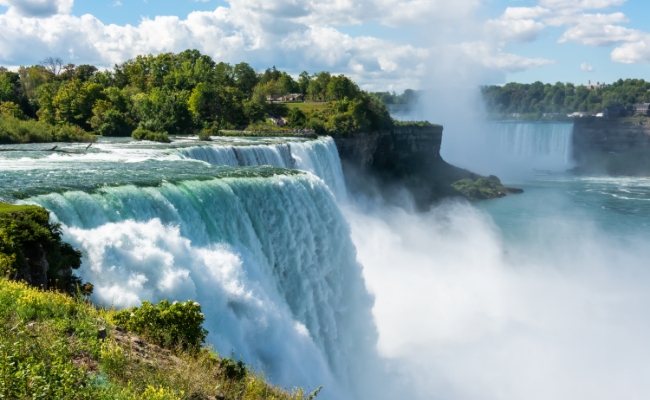 Places to Stay in the Vermont Mountains
Welcome to the majestic Vermont Mountains, a haven of natural splendor and breathtaking landscapes. Here, visitors can delight in a wide range of outdoor activities. The Green Mountains, which run the length of the state, provide ample opportunities for hiking, skiing, snowboarding, and mountain biking. Explore local parks and forests, and take in breathtaking views of the surrounding countryside. With accommodations in charming towns close to the mountains, adventure is calling your name year-round in Vermont.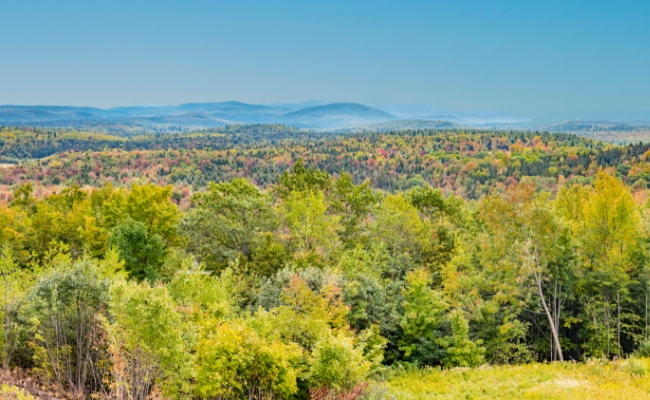 Places to Stay in Western Pennsylvania
Divided by the Appalachian Mountains, 26 counties encompass the unique region known as western Pennsylvania. Here, there are endless opportunities to explore. Whether you're shopping in Pittsburgh, the area's bustling major city, or fishing in Erie County, the region's port along the Great Lakes—you'll find the culture as unmistakable as it is unforgettable! For the best experience, stay in a historic mansion or luxury inn in western Pennsylvania.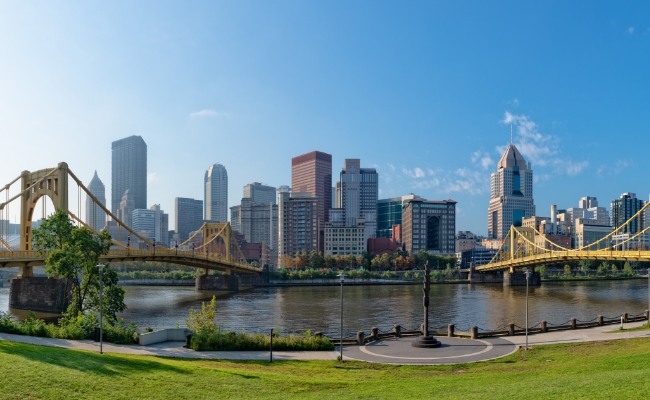 Places to Stay in New Hampshire's White Mountains
The White Mountains, stretching through north-central New Hampshire and into Maine, are a haven for outdoor enthusiasts. With a plethora of activities like hiking, backpacking, and rock climbing, this Northeast region guarantees boundless excitement. Embark on any trail and be prepared to be mesmerized by breathtaking landscapes. Whether you encounter snow-capped peaks or tranquil lakes, the natural beauty of the White Mountains is unparalleled. Immerse yourself in this captivating environment and revel in the wonders that await you during a stay at our collection of mountainside bed and breakfasts, inns, and boutique hotels.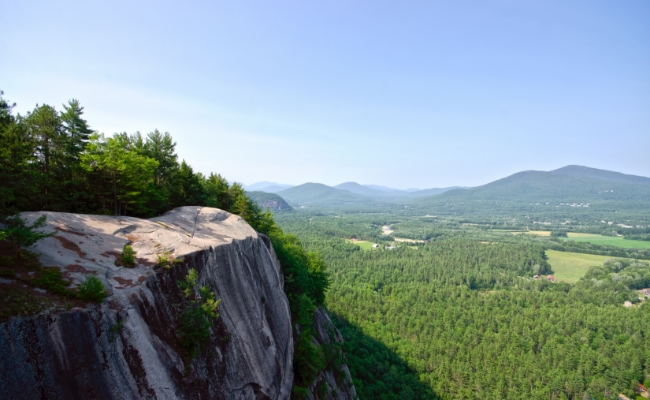 Explore
More

Destinations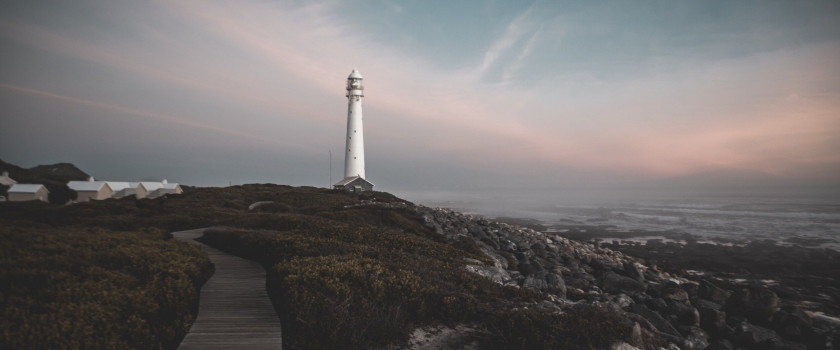 7 of the Best Places to Visit in the U.S. in March
As the seasons transition from winter to spring, a sense...
READ ON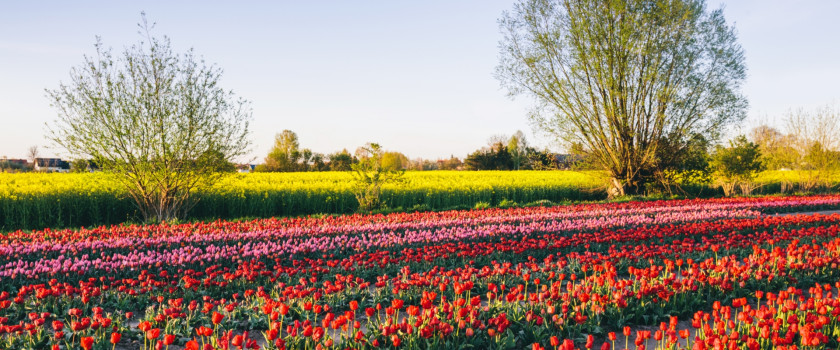 What Are the Best Places to Visit in the US in April?
The sun is out. Flowers are blooming. Spring has arrived!...
READ ON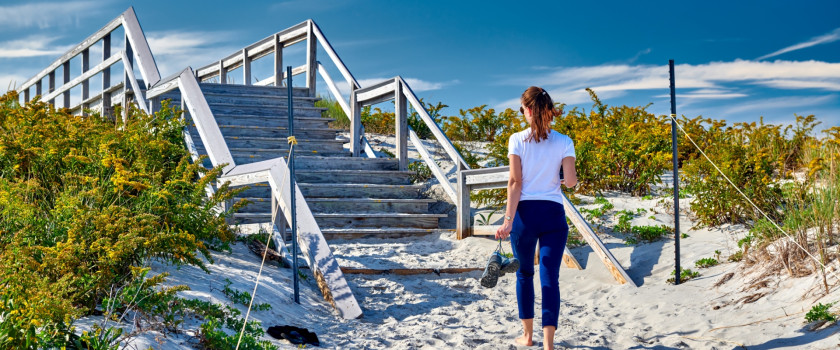 Best Fishing Vacations around the US
There's no doubt that a fishing vacation is a great...
READ ON