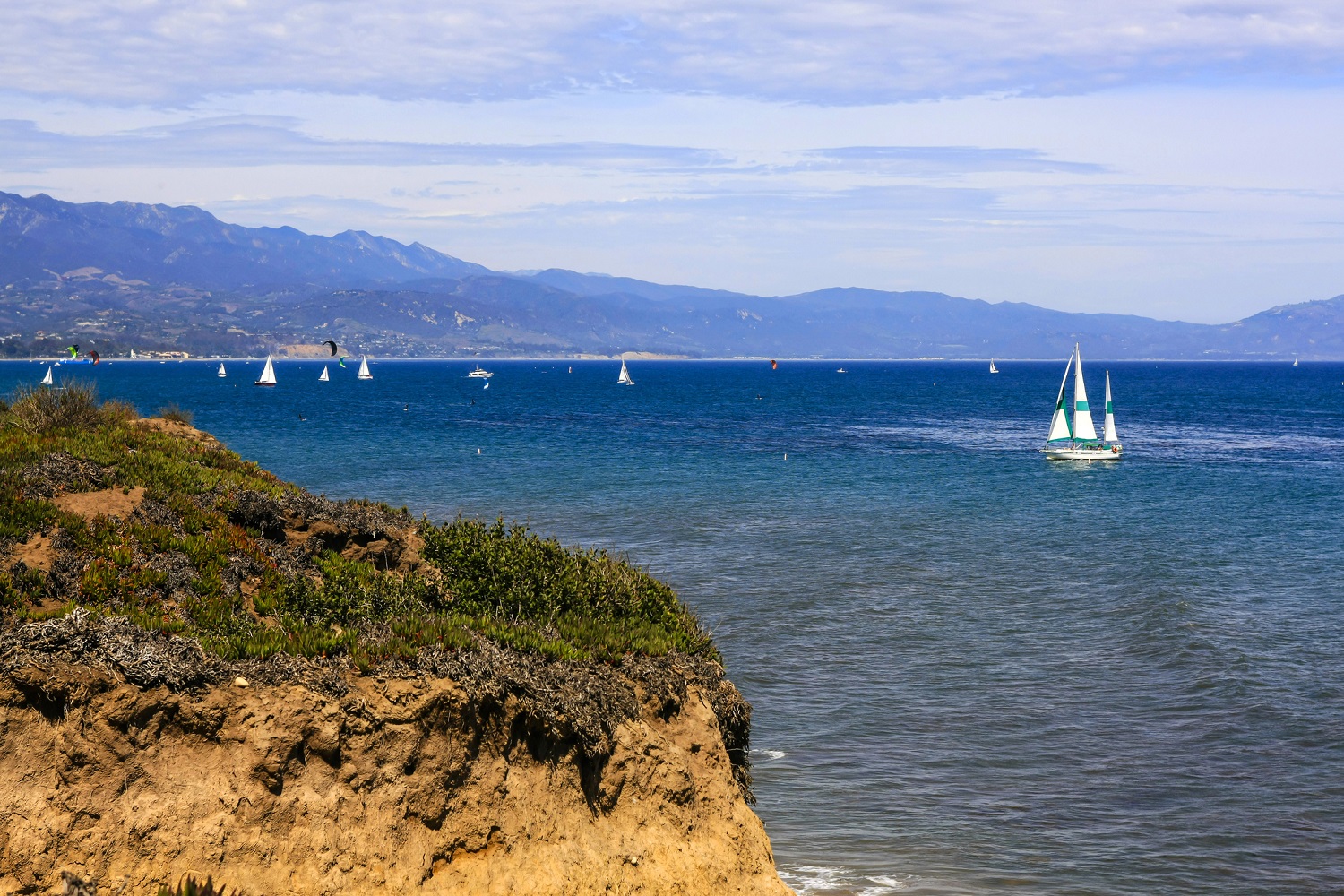 Santa Barbara Bed and Breakfasts & Inns
WELCOME TO SANTA BARBARA
Welcome to the Pacific blue, to the Santa Ynez Mountains, and to seemingly endless summer days. The American Riviera welcomes all with its rich history and warm hospitality. From the year-round festivals to miles of pristine beaches, there is so much to love about this one-of-a-kind city. If you haven't planned your Santa Barbara getaway yet, let us do it for you! Read on to discover things to do, places to eat, and the best time to visit.
THINGS TO SEE & DO
There are so many amazing things to do and see in Santa Barbara, but to appreciate everything that the city offers, you must explore its history. Originally settled and built by Spanish, Mexican, and North American pioneers, Santa Barbara retains much of its original Spanish influence. Take a trip to Mission Santa Barbara or explore
Casa del Herrero
. If you happen to visit in the summer, celebrate at the Old Spanish Days Fiesta! Other popular annual festivals include the California Lemon Festival, the Summer Solstice Celebration, and the Winter Wine Classic. With plenty of year-round celebrations, there is always a reason to smile when in Santa Barbara.
WHERE TO EAT & DRINK
From handcrafted cocktails and incredible local wine and cheese to exceptional Spanish-style cuisine, downtown Santa Barbara and the surrounding area is a culinary paradise. Take a trip to State Street and stop by the Lion's Den for some of the city's best cocktails. Or, if you are a wine enthusiast, then a tour along Santa Barbara's Urban Wine Trail is a must. Lastly, no vacation is complete without lunch or dinner at Opal Restaurant & Bar, a local gem that has served the community with eclectic California cuisine for over 20 years! However you choose to spend your days in Santa Barbara, be sure to get a taste of the American Riviera and indulge accordingly. There are few places in the world that offer food and drinks like the ones that you will find here.
BEST TIME TO VISIT
No matter the season you choose to stay in Santa Barbara, you can always look forward to beautiful weather, celebrations, and plenty of outdoor activity! Winter days are typically warm and average in the mid-60s, while summers are mild, typically in mid-70s. Uniquely positioned where the Pacific Ocean meets the Santa Ynez Mountains, Santa Barbara offers immeasurable beauty and an abundance of outdoor recreation throughout the year, including water sports, hiking, mountain biking, and more. It is always a great time to pack your bags for the American Riviera!
WHERE TO STAY
Santa Barbara is one of the most beautiful destinations in the world and has an energy that can't be captured or replicated anywhere else. When you visit, choose an equally impressive accommodation. Whether you are exploring the Santa Ynez Mountains or enjoying the vibrant nightlife of downtown, our elegant properties are the places to relax and unwind. Discover the
best bed and breakfast in Santa Barbara
when you browse our collection of boutique hotels and luxury inns below.