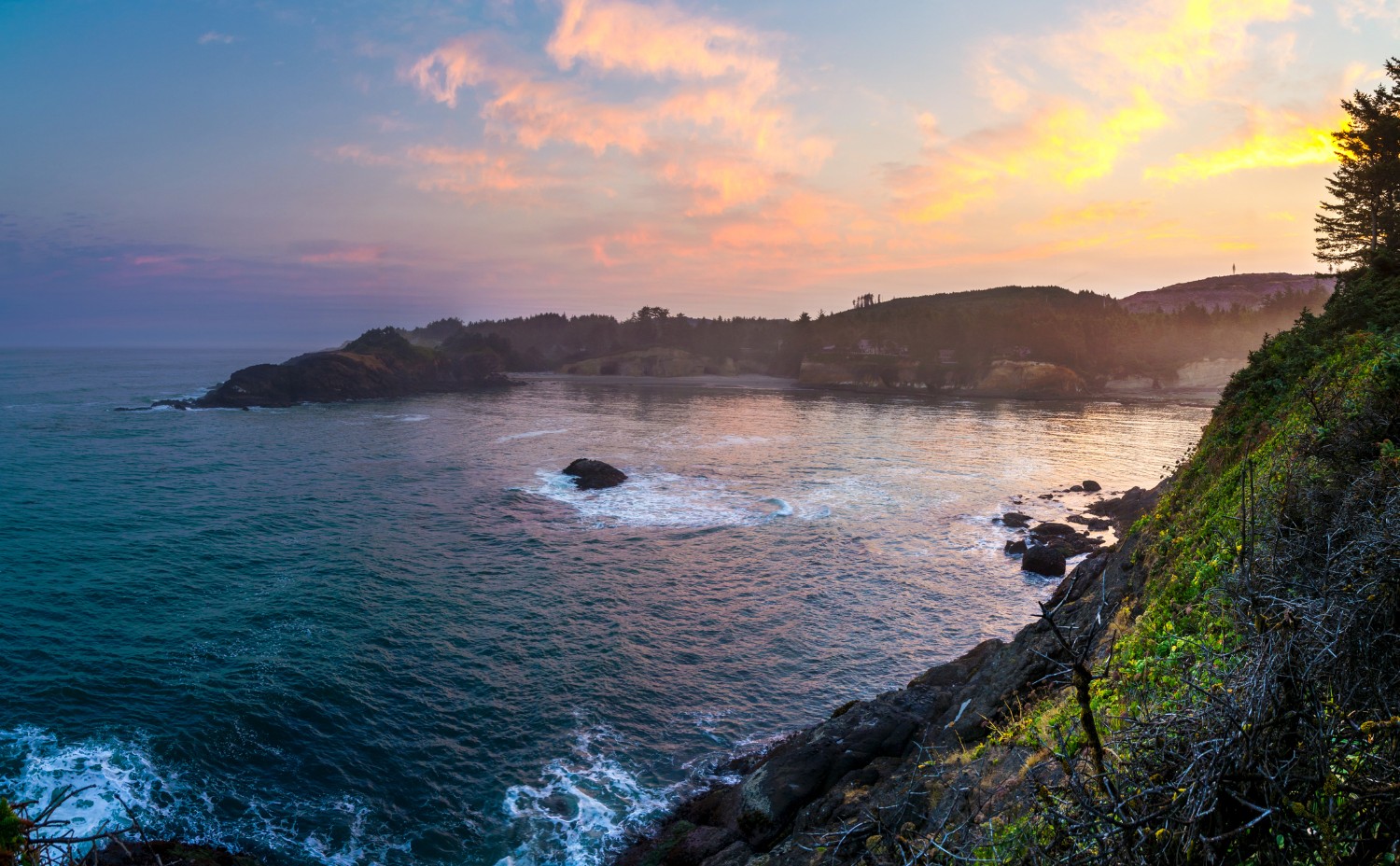 Depoe Bay Bed and Breakfasts & Inns
Welcome to Depoe Bay
The ocean is an integral part of Nova Scotia: Depoe Bay is also known as the "Whale Watching Capital of Oregon Coast." It is the only town on the coast to have a sea wall that runs the length of the downtown area, which keeps the ocean in constant view. Select Registry has several luxury bed and breakfasts in Depoe Bay, Oregon, that allow you to enjoy all the magnificence that the Pacific Northwest has to offer.
Things to See & Do
Be sure to make some time to head to the Whale Watch Center or to a shore observation spot to get some fantastic glimpses of grey whales. They pass through Depoe Bay as they migrate between Alaska and Mexico. If this inspires you to learn more about sea creatures, visit the Whale, Sea Life, and Shark Museum. There are several viewpoints and places by the shore where you can relax and enjoy nature including Depoe Bay City Park with its very own scenic viewing area. Once you get your fill of nature, visit one of the galleries or gift shops for mementos of your stay.
Where to Eat & Drink
The seafood in Depoe Bay is as fresh as it is delicious. Try some Thai Shrimp Cakes from Tidal Raves, or a steaming bowl of chowder at Gracie's Sea Hag. It's some of the best in town. If you're celebrating a special occasion, Restaurant Beck provides delectable fine dining. For those with a sweet tooth, be sure to pick up some salt water taffy from Ainslee's, where they make their taffy on demand. It's also the only place in Depoe Bay that makes saltwater taffy. If you're here during a chilly part of the year, visit one of the many cafes and warm up with a cup of fresh coffee. Of course, you could accomplish this with a glass of wine from Depoe Bay Winery, too.
Best Time to Visit
July through September are the hottest times of year here. This region tends to be a bit rainy, so if you aim to avoid that, it is best to visit during these summer months.
Of course, one of the biggest draws of Depoe Bay is the whale watching, and this area is unique because whales can be seen year-round. You'll spot the most of them in wintertime, but if you come during the summer or fall, there's still a good chance you'll spy one. Another benefit of visiting during the wintertime is that you will be treated to the incredible winter storms as they rage over the waves.  
Where to Stay
Bed and breakfasts on the Oregon coast offer one-of-a-kind experiences. Enjoy panoramic views of the bay right from your clean and comfortable room in a bed and breakfast from Select Registry. These cozy, elegant lodgings offer a romantic getaway complete with jetted tubs and fireplaces. If you are looking for properties
close to the bay, look no further than the lodgings from Select Registry. Browse our available Depoe Bay bed and breakfasts below.