The Best Places to Stay in the Southeast
Warm sunshine, Southern hospitality, and beautiful places await you in the Southeast! Explore historic museums and stunning gardens, cool off on some of the most pristine beaches in the world, drive the Blue Ridge Parkway and hike the Smoky Mountains, or simply delight in the amazing regional cuisine.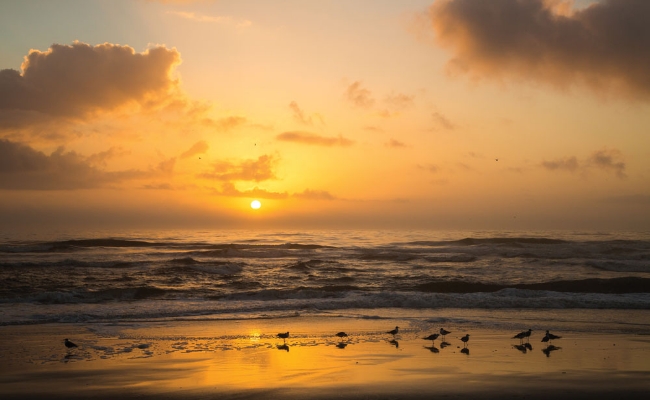 Places to Stay in the Blue Ridge Mountains
Enjoy the peace and serenity of the Blue Ridge Mountains, spanning from Georgia all the way up to Pennsylvania. Here, the sky meets the mountains and the forests melt on the horizon. Bathe in pristine lakes, kayak down rivers, hike some of the best spots in the Southeast, and discover a world of possibilities. No matter what time of year you choose to visit, the Blue Ridge Mountains offer a unique experience from blooming flowers in spring to ethereal frozen waterfalls in winter. With mountain properties across North Carolina, West Virginia, Virginia, and Georgia, discover your next place to stay in the Blue Ridge Mountains.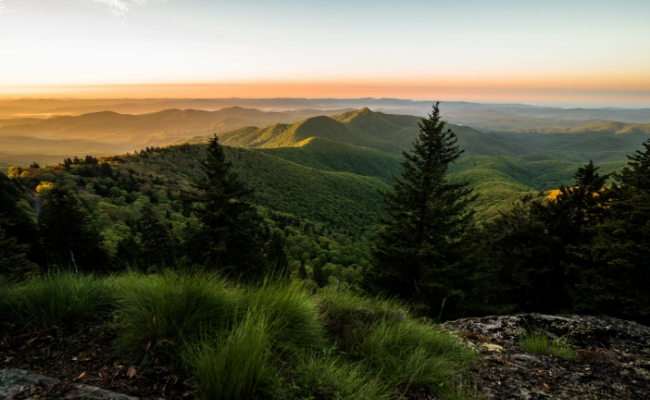 Places to Stay in Charleston, South Carolina
Admire the tranquil beauty of Lancaster County, Pennsylvania, home to the country's oldest Amish settlementTake a trip to Charleston, South Carolina, where distinct Southern hospitality blends into America's past. Here, the historic buildings and mansions line winding cobblestone streets to transport visitors back in time and share tales of our nation's storied past. Embark on a paranormal tour to learn about the people who fought in Charleston's fiercest battles and visit Morris Island, a strategic zone utilized during the Civil War. To fully immerse yourself in the destination, stay in the home of a founding father, where colonial-inspired decor reflects Charleston's rich history.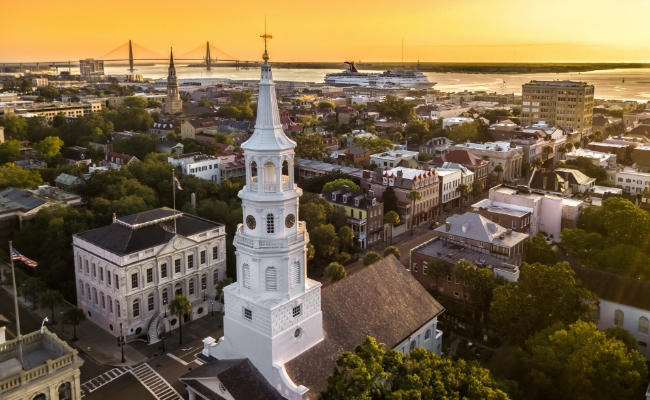 Places to Stay Along the Chesapeake Bay
Bordering bustling cities and famed bridges and tunnels, the Chesapeake Bay's location offers access to a plethora of cities, historic sites, and natural attractions. You can visit colonial towns and picturesque farms or travel to one of the secluded islands by boat—the Chesapeake Bay is North America's largest estuary! Overflowing with rich history, a diverse array of wildlife, and delicious seafood, there are boundless things to do around the Chesapeake Bay, from Maryland to Virginia. To fully enjoy the unique area, discover secluded waterfront bed and breakfasts along the Chesapeake Bay.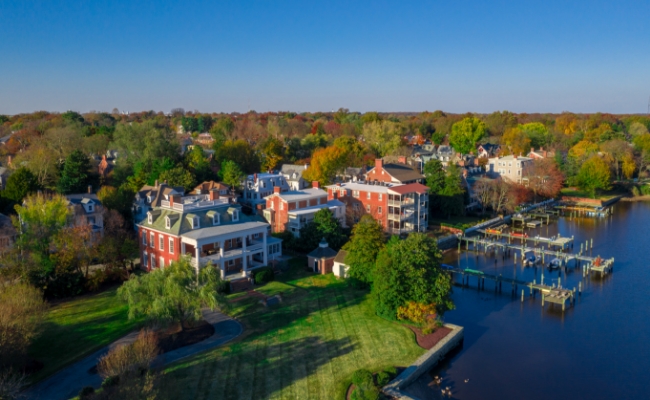 Places to Stay Near the Civil Rights Trail
Embark on a journey through history along the U.S. Civil Rights Trail, which spans across 15 states from Louisiana to Virginia, and as far west as Kansas. The trail highlights stories of resilience and societal change. Here, you will find a wealth of knowledge and inspiration as you explore numerous historic trails and parks, museums, homes, and monuments. After a day of exploring, return to your suite to reflect on the trail's rich history and cultural significance.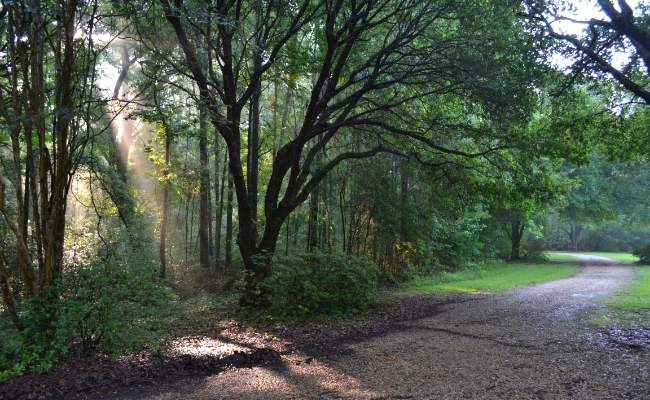 Places to Stay Near Congaree National Park
Explore a captivating haven of natural wonder when you visit Congaree National Park in central South Carolina. Here, you'll discover a vast expanse of untouched, old-growth bottomland hardwood forests, among the largest in the U.S. Towering ancient trees draped in Spanish moss create a serene ambiance, and the park's meandering waterways, like the Congaree River, invite peaceful canoeing and kayaking. Follow scenic trails to encounter diverse ecosystems teeming with wildlife—from graceful deer to playful otters and a symphony of birdlife. For the best experience, find secluded and historic places to stay close to Congaree National Park.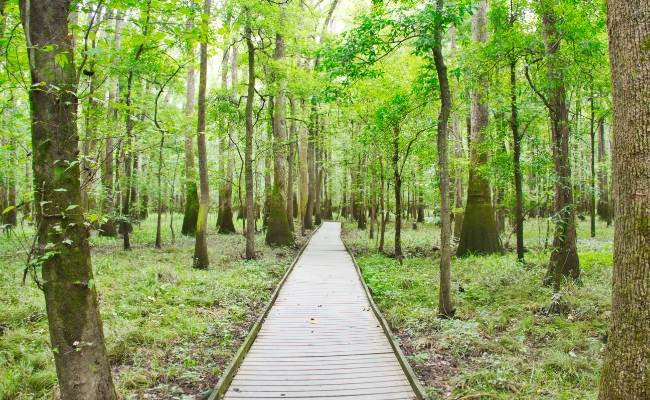 Places to Stay Near Deep Creek Lake, Maryland
Tucked away in western Maryland, Deep Creek Lake offers nature lovers and adventure seekers a serene retreat. Immerse yourself in the unspoiled beauty of this hidden gem, where lush forests, shimmering lakes, and staggering mountains create a breathtaking backdrop. Whether you seek thrilling adventure on a boat, invigorating hikes, or peaceful moments by tranquil waters, Deep Creek has it all. After a day of exploring, travel into town to indulge in hearty mountain fare before retreating to the sanctuary of your room at one of Select Registry's charming bed and breakfasts or inns near Deep Creek Lake.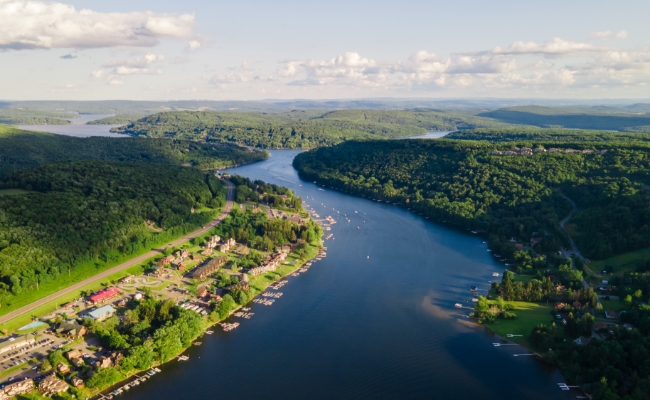 Places to Stay on the Florida Coast
Walk along endless stretches of pristine beaches and soak up the sun when you visit the Florida coast. Take a refreshing dip in the Atlantic Ocean and sip on tropical cocktails while you dance the night away in lively beachfront bars. Or, go snorkeling to discover Florida's vibrant underwater life, where hidden coves boast a world of aquatic mystery. With Select Registry's handpicked coastal properties, including luxurious bed and breakfasts and beachside havens, your escape to the Florida coast will be nothing short of extraordinary. Embrace the carefree spirit of sun-drenched paradise and let the Sunshine State cast its spell on you.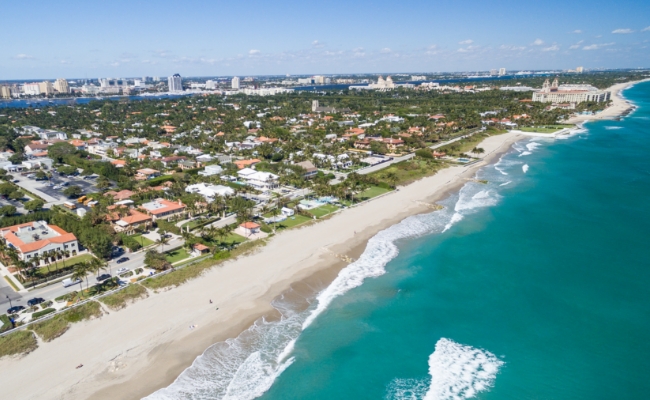 Places to Stay in the Florida Keys
Bask in the essence of a tropical paradise with a trip to the Florida Keys. Picture yourself unwinding in this idyllic archipelago, where time slows down and relaxation takes center stage. Embark on a leisurely drive along the iconic Overseas Highway, and you'll be treated to stunning views of charming beach towns and swaying palm trees. You can swim in the crystal-clear waters close to the city, or explore the lively streets of Key West where the spirit of Hemingway's legacy still lingers. Let the soothing rhythm of the tropics wash away your worries and leave you with unforgettable memories with some of the most unique accommodations in the Florida Keys.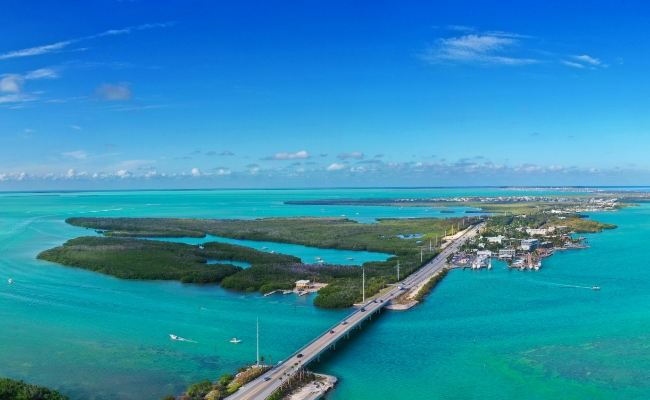 Places to Stay Near Gettysburg National Military Park
Explore the rich history and breathtaking beauty of Gettysburg National Military Park, located in Gettysburg, Pennsylvania. Immerse yourself in the story of the deadliest battle of the Civil War through guided tours, including walking, biking, and horseback tours. Don't miss the chance to explore the museum and visitor center, where you can learn more about the battle and its significance. For a comfortable and memorable stay, book a stay near Gettysburg National Military Park with Select Registry.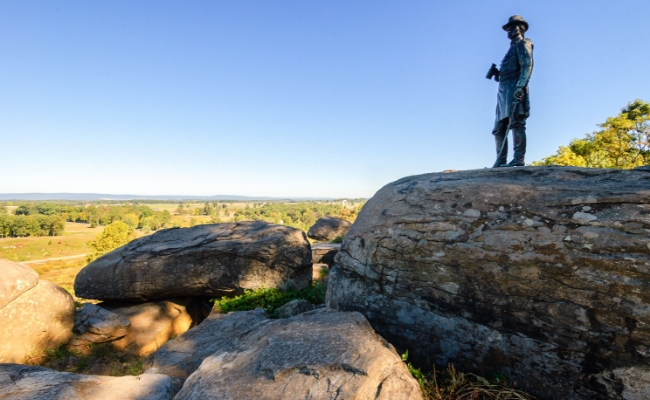 Hidden Gems in the Southeast
The Southeast is bursting with rich history, mouthwatering dishes, natural beauty, and Southern hospitality. Step off the beaten path as you immerse yourself in new experiences and local cultures at our selection of hidden gems located across the Southeast region of the U.S. A stay at one of these craft lodging properties will leave you with unforgettable travel stories you'll be sharing for years to come.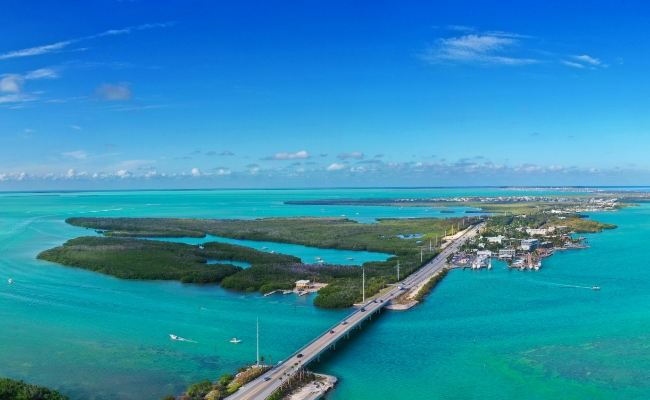 Places to Stay in New Orleans' French Quarter
From cypress-studded bayous to iconic cities, Louisiana is genuinely one of a kind. The French Quarter, located in New Orleans, reflects the heart and soul of Louisiana with its colorful buildings, lively music, and delicious Creole cuisine. Here, you will find museums and historic landmarks like the St. Louis Cathedral, the French Market, and Café Du Monde. Embrace New Orleans' vibrant atmosphere by staying at a Select Registry property near the iconic French Quarter.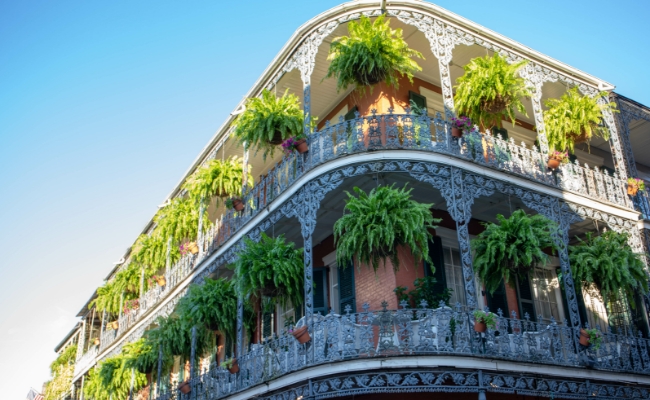 Places to Stay Along the Georgia Coast
Experience the beauty and charm of coastal Georgia, where pristine sands, lush marshes, and historic towns await. Home to some of the most picturesque beaches in the country, you can explore the unique ecosystems by foot, kayak, or boat. Glide through the salt marshes or book a sunset cruise to watch dolphins leap through the waves. To fully experience Georgia's coast, from Savannah to the Golden Isles, book a stay in one of Select Registry's unique inns, bed and breakfasts, or boutique hotels.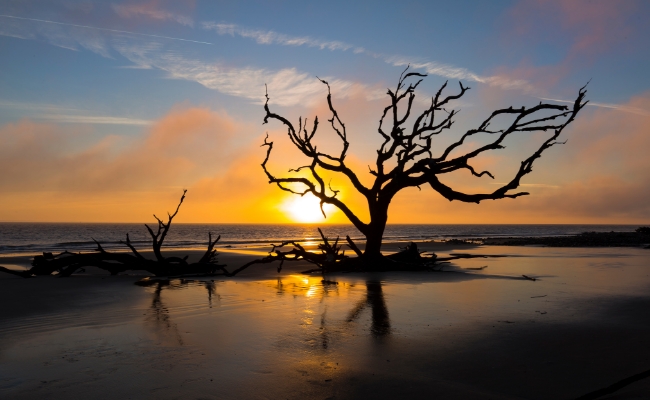 Places to Stay on the Gulf Coast
Located in the Southern region of the U.S., the Gulf Coast beckons visitors to discover its sun-kissed shores and crystalline waters. This alluring vacation destination extends from Florida to Texas and boasts miles of breathtaking coastline and an array of activities for travelers of all ages. Delight in the charm of beachside towns with distinctive shops, restaurants, and attractions, or opt for a dolphin-watching tour to marvel at these magnificent creatures. To indulge in the magic of the Gulf Coast, Stay Select at our luxury accommodations and waterfront properties.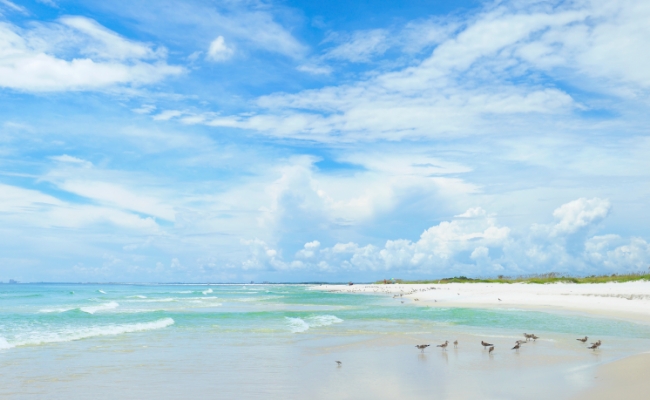 Places to Stay in Hot Springs, Arkansas
Nestled in the heart of the Ouachita Mountains, Hot Springs, Arkansas is a hidden gem that offers visitors a unique blend of natural beauty, rich history, and modern amenities. The city is famous for its natural hot springs and its stunning national park, which provides a plethora of outdoor activities, including hiking, camping, and fishing. Hot Springs is also home to a variety of cultural sites, such as museums, galleries, and historic bathhouses, making it a perfect destination for those seeking both adventure and culture. Discover your next mountain getaway at these Select Registry accommodations near Hot Springs.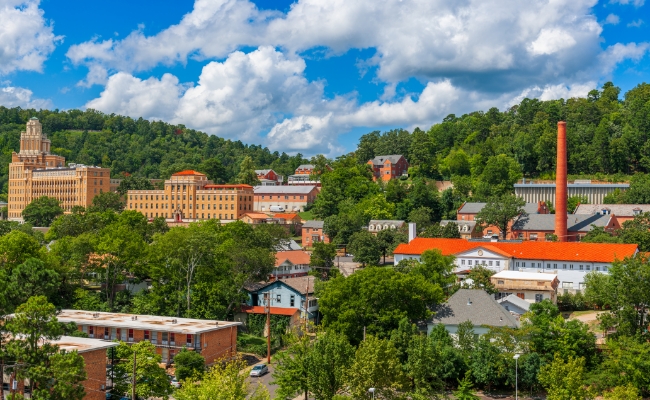 Places to Stay Along the Kentucky Bourbon Trail
If you're a bourbon enthusiast looking for a vacation, then the Kentucky Bourbon Trail is a must-visit destination for you. This scenic driving route takes you through the beautiful countryside, where you can learn about the bourbon-making process and sample some of the world's finest spirits. Glimpse into the state's rich history and culture, with stops at historic sites and museums. Stroll through the historic grounds of Churchill Downs and learn about thoroughbred racing, one of the most colorful and exciting spectacles in American Sports. Toast to the stories of the day with comfortable accommodations located close to your tour sites.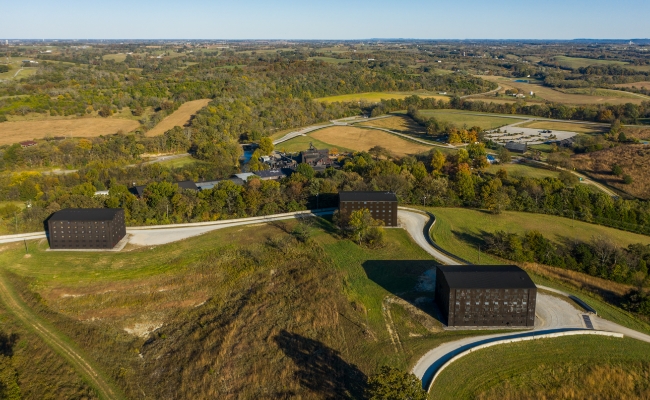 Places to Stay Along the Mississippi Freedom Trail
Discover the Mississippi Freedom Trail, a historical path that winds through Mississippi, where visitors can learn about the Civil Rights Movement. The trail highlights the stories of African Americans who fought for justice and equality, from civil rights leaders to everyday people who made a difference. Explore numerous historic sites, museums, and monuments to gain a deeper understanding of the impact on our country while enjoying accommodations close to prominent historical marks in Natchez and Jackson, Mississippi.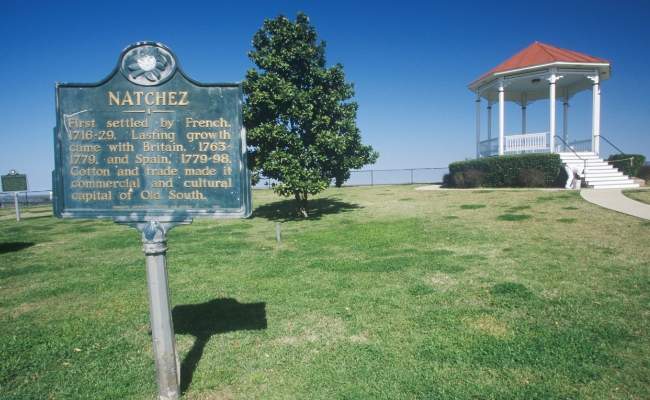 Places to Stay in Nashville
Step into the rhythm-infused streets of Nashville, Tennessee, a vibrant city known for its influential music scene. Here, visitors can explore the city's rich musical heritage, from the historic Ryman Auditorium to the Country Music Hall of Fame and Museum. With plenty to do in the area's neighborhoods, the signature Nashville charm extends far beyond its musical past. From the trendy boutiques and restaurants of 12South to the eclectic shops and art galleries of East Nashville, you will find an eclectic blend of entertainment to enjoy. Find the best bed and breakfasts, mansions, and inns close to downtown Nashville for a taste of Southern hospitality.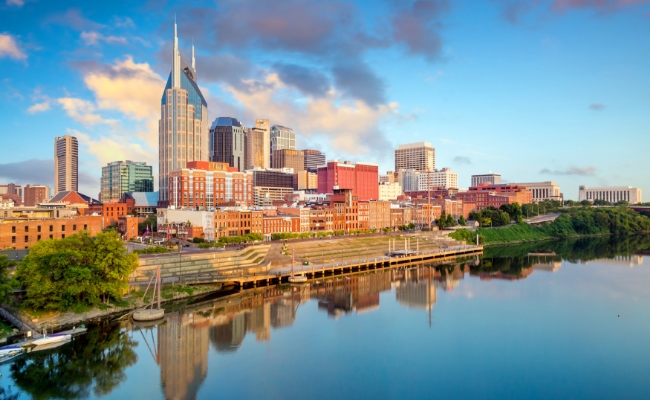 Places to Stay in Coastal North Carolina
Prepare to be mesmerized by the enchanting allure of the North Carolina coast. Explore the state's famous Outer Banks, where you can climb to the top of a lighthouse or take a walking tour of the historic Roanoke Island. Enjoy a traditional coastal vacation, walking along the boardwalk to watch surfers and fishermen before dining on fresh seafood just a short distance away. For mouthwatering meals and authentic experiences along the shores, book a luxurious bed and breakfast or inn not far from North Carolina's stunning beaches.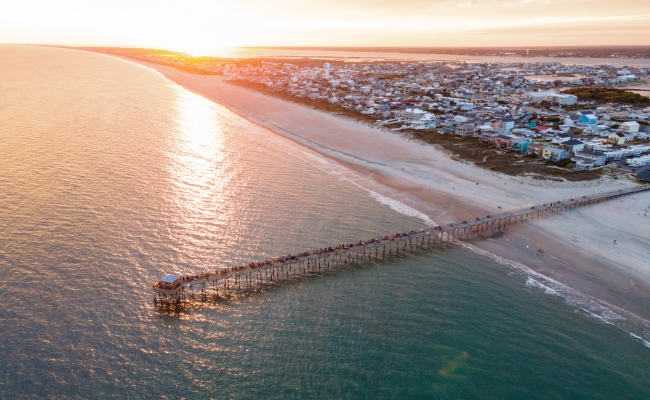 Places to Stay in Northern Georgia
When you visit northern Georgia, you'll find scenic mountain trails and charming vineyards awaiting your discovery. Spend the day rafting on the Chattooga River, hiking through the Appalachian Mountains, or exploring the Callaway Gardens. And indulge in the pleasures of wine tasting with a trip to Georgia's wine country, where you can savor the flavor of award-winning wines while enjoying the picturesque surroundings of the Peach State. To make the most of your visit, stay close to the stunning landscapes at a bed and breakfast or inn in northern Georgia.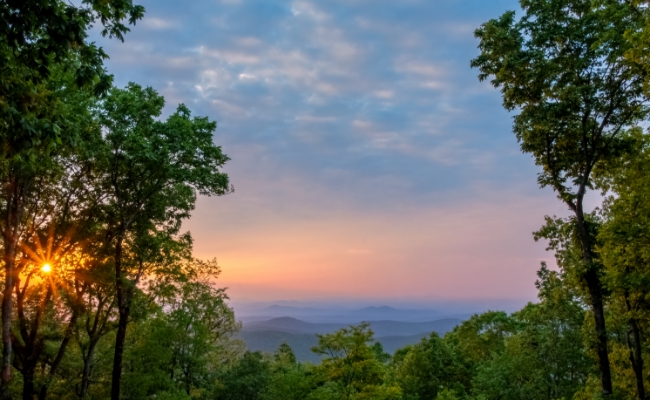 Places to Stay in the Shenandoah Valley
Nestled between the Blue Ridge and Allegheny Mountains Peaks, the Shenandoah Valley in Virginia unveils a cloak of vibrant greenery enriched by historical monuments and attractions. Adventurers can enjoy multiple outdoor activities with ample access to Shenandoah National Park and rugged backcountry trails. Discover natural rock formations carved throughout the valley, and pay tribute to the past with a visit to the Civil War battlefields or one of the many local museums. To set your sights on Shenandoah Valley, book a bed and breakfast or boutique hotel close to the mountains.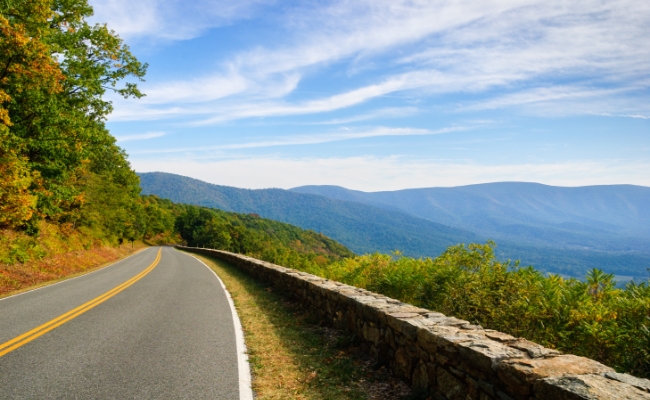 Places to Stay in the Smoky Mountains
Nestled in the Appalachian Mountains of North Carolina and Tennessee, Great Smoky Mountain National Park boasts some of Earth's oldest mountain ranges. Prepare to encounter meandering rivers, rugged trails, and enchanting historic cottages beckoning you to explore. Whether you choose to raft, hike, or leisurely stroll amidst awe-inspiring peaks, unforgettable memories await. Immerse yourself in the best of Tennessee with a charming hillside retreat at an elegant country lodge, embracing the true essence of this remarkable destination.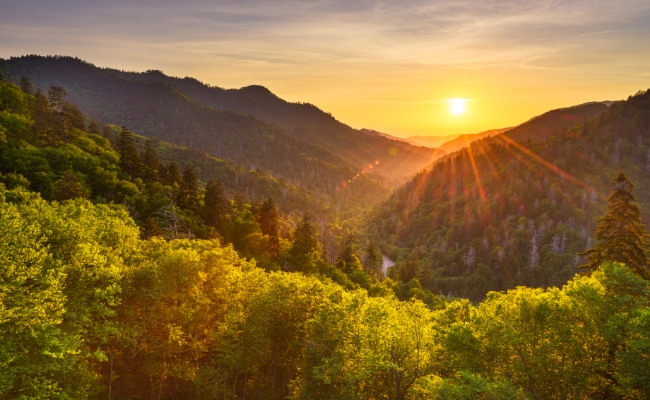 Places to Stay on the South Carolina Coast
Discover the captivating allure of coastal South Carolina. This beautiful destination invites visitors to explore its picturesque beaches, historic sites, and charming towns. Immerse yourself in the natural beauty of the shores, where scenic marshes and abundant wildlife await your discovery. Delve into history as you visit iconic sites like Fort Sumter, where the reverberations of the first shots fired during the Civil War still echo. And in the evening, indulge in fresh, locally sourced seafood. No matter where you explore, stay close to the shores with Select Registry's accommodations on the South Carolina coast.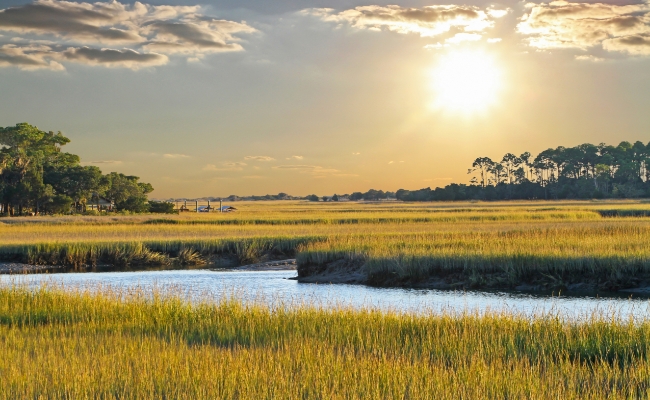 Places to Stay in Virginia Wine Country
Relax and rejuvenate in Virginia Wine Country—an idyllic setting for a peaceful retreat. Just a short drive from Washington, D.C., and Richmond, picturesque views and vine-covered landscapes evoke a sense of rustic simplicity and pastoral beauty. Soak in the sights and delight your senses with wine tastings, culinary experiences, and live performances. Explore the lush landscape on a hike, horseback, or hot air balloon ride. From romantic properties to historic mansions, Select Registry accommodations will help you ease into your wine country getaway.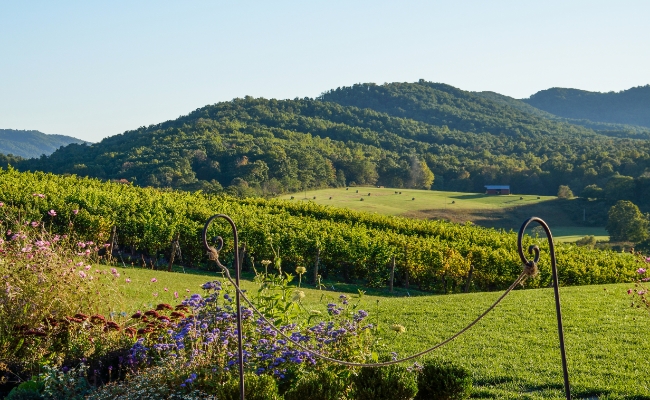 Places to Stay in Washington, D.C.
Home to the nation's most notable monuments and memorials, Washington entices history buffs with its distinct East Coast charm and plethora of historic sites and must-visit museums. Explore iconic landmarks such as the Lincoln Memorial and the White House. And make sure to take advantage of the entire visit with a trip to the other side of the city. Washington's small neighborhoods are full of unique dining experiences and eclectic shops inspired by the area's rich past. Experience the local flare and unique perspectives of the city with a stay at our bed and breakfasts in Washington, D.C.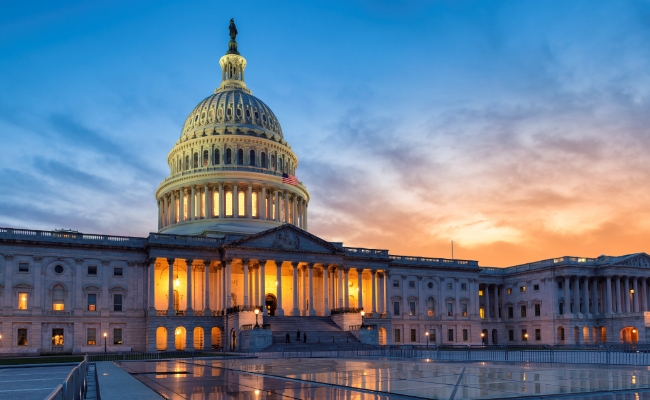 Explore
More

Destinations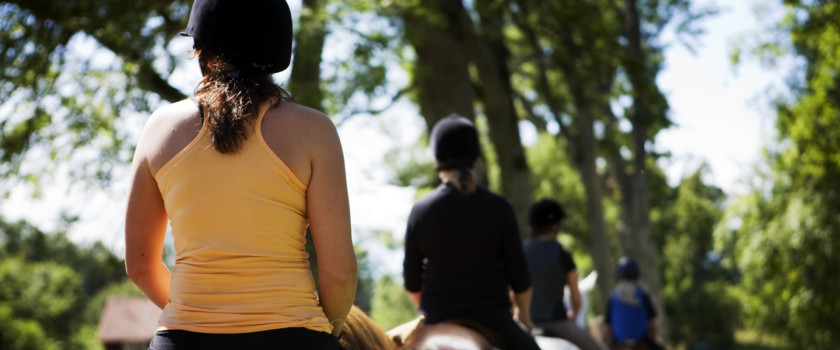 Discover the Best Places to Visit in May
With the weather warming and flowers blooming, May is one...
READ ON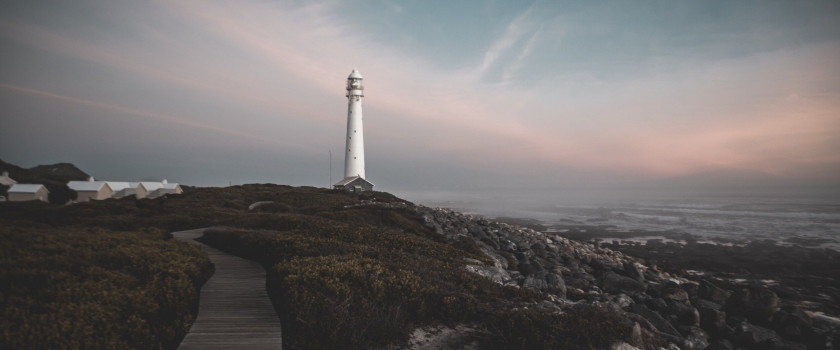 7 of the Best Places to Visit in the U.S. in March
As the seasons transition from winter to spring, a sense...
READ ON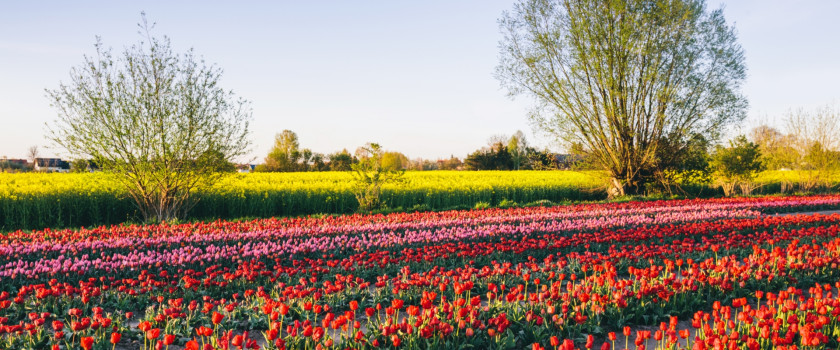 What Are the Best Places to Visit in the US in April?
The sun is out. Flowers are blooming. Spring has arrived!...
READ ON