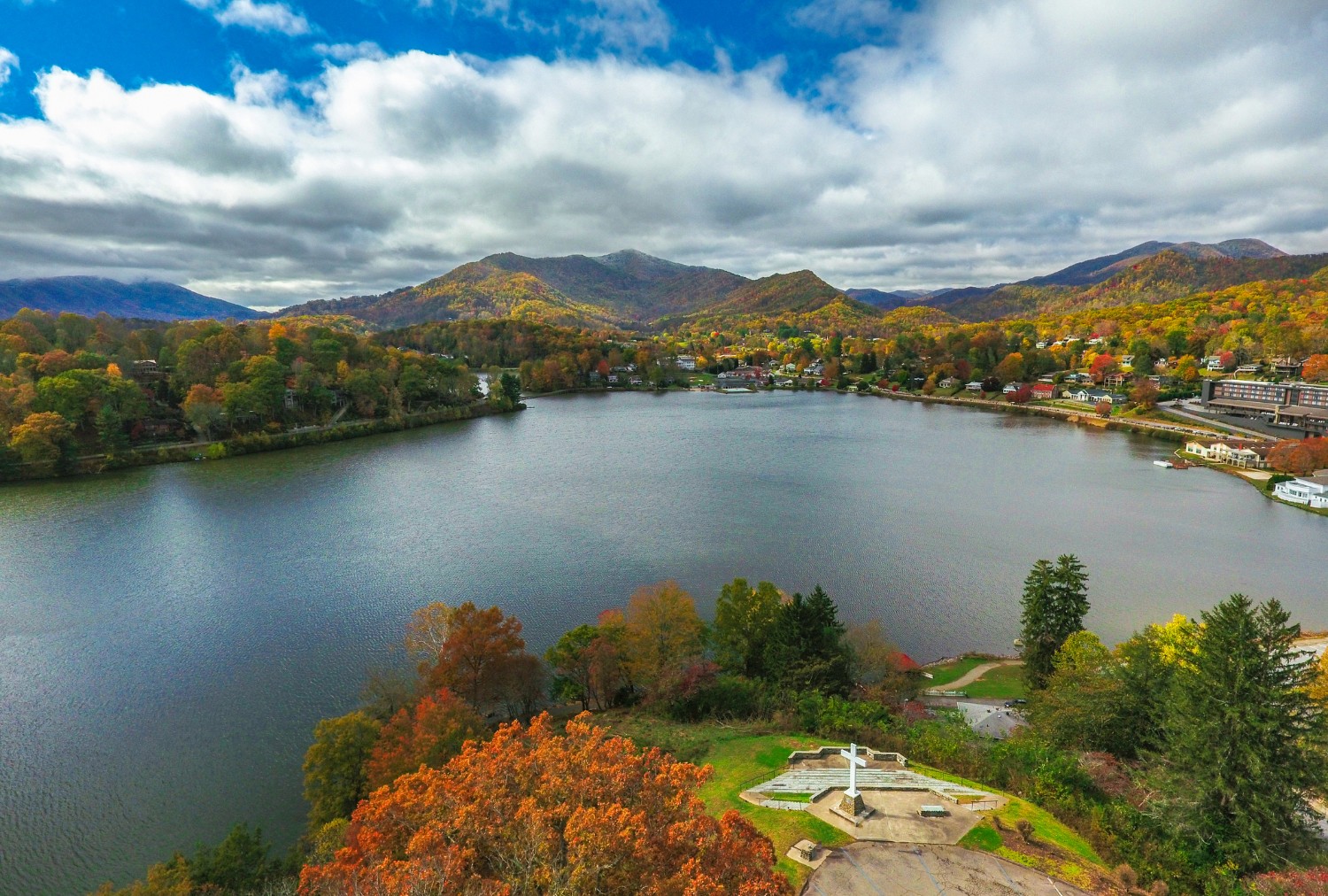 Waynesville, NC Bed and Breakfasts & Inns
Welcome to Waynesville, NC
What could be more serene than spending your morning hiking in the dewy mountain landscapes of North Carolina? Conveniently nestled between Great Smoky Mountains National Park and the Blue Ridge Parkway, Waynesville, NC, awaits your arrival. Visitors discover hidden gems such as quirky antique shops, remote barbecue restaurants, and local art galleries. The Pisgah Forest beckons nature enthusiasts. Take cover beneath the trees and climb your way to the top of Mount Mitchell, the highest peak east of the Mississippi River. You deserve a nice breath of fresh air! Enjoy a much-needed hiatus when you stay in one of the best bed and breakfasts in Waynesville, NC.
Things to See & Do
Find your happy place in nature when you visit Waynesville. Hike along trails that lead you to roaring waterfalls and spot wild elk in the beautiful Cataloochee Valley. You'll find the possibilities are endless in the great outdoors! Be sure to drive along the Blue Ridge Parkway for amazing views and stop to catch sunsets over majestic mountaintops.
Avid adventurers and relaxation experts share the same love for North Carolina's mountain towns. Explore charming shops that feature traditional Appalachian art, pottery, and more. There's no doubt you will find the most unique gifts to send to your friends and family. If you're feeling brave, embark on a haunted cemetery tour. You can even venture over to Asheville for a night on the town!
Where to Eat & Drink
Are you a self-proclaimed foodie? It's always fun to dine like a local while on vacation. From smokehouse barbecue and cute coffee shops to fine-dining experiences and vegan-friendly options, Waynesville boasts eclectic cuisine that appeals to everyone's tastes. Grab a quick bite accompanied by a filling ale or microbrew. Sit down at a diner for a tasty breakfast reminiscent of an old-fashioned, home-cooked meal. Whether you're looking for indulgent comfort food or something a light and refreshing, this mountain town has what you're craving.
Best Time to Visit
The best time to visit Waynesville depends on the type of experience you're looking to have. In the spring, travelers witness blooming wildflowers, active wildlife, and mild temperatures. Plan your summer vacation around outdoor adventures like water skiing in the Cataloochee Valley and skimming your fingers through Looking Glass Falls. Delight in the vibrant fall foliage if you choose to visit in the autumn. Leaves paint the sky with burnt oranges, rich reds, and bright yellows. Lastly, take in the winter wonderland that is Waynesville after snowfall. The region's natural beauty will leave you in awe.
Where to Stay
Stay tucked away in peace and quiet at one of Select Registry's best bed and breakfasts in Waynesville, NC. Choose between a luxury inn with rustic cabin vibes, a quaint, early 20th-century home, or a cozy B&B featuring spacious accommodations. Wherever you choose to stay, you can expect attentive service, unparalleled amenities, and the utmost comfort. Browse our premium selection of Waynesville lodging below and begin planning the mountain getaway you've always wanted!