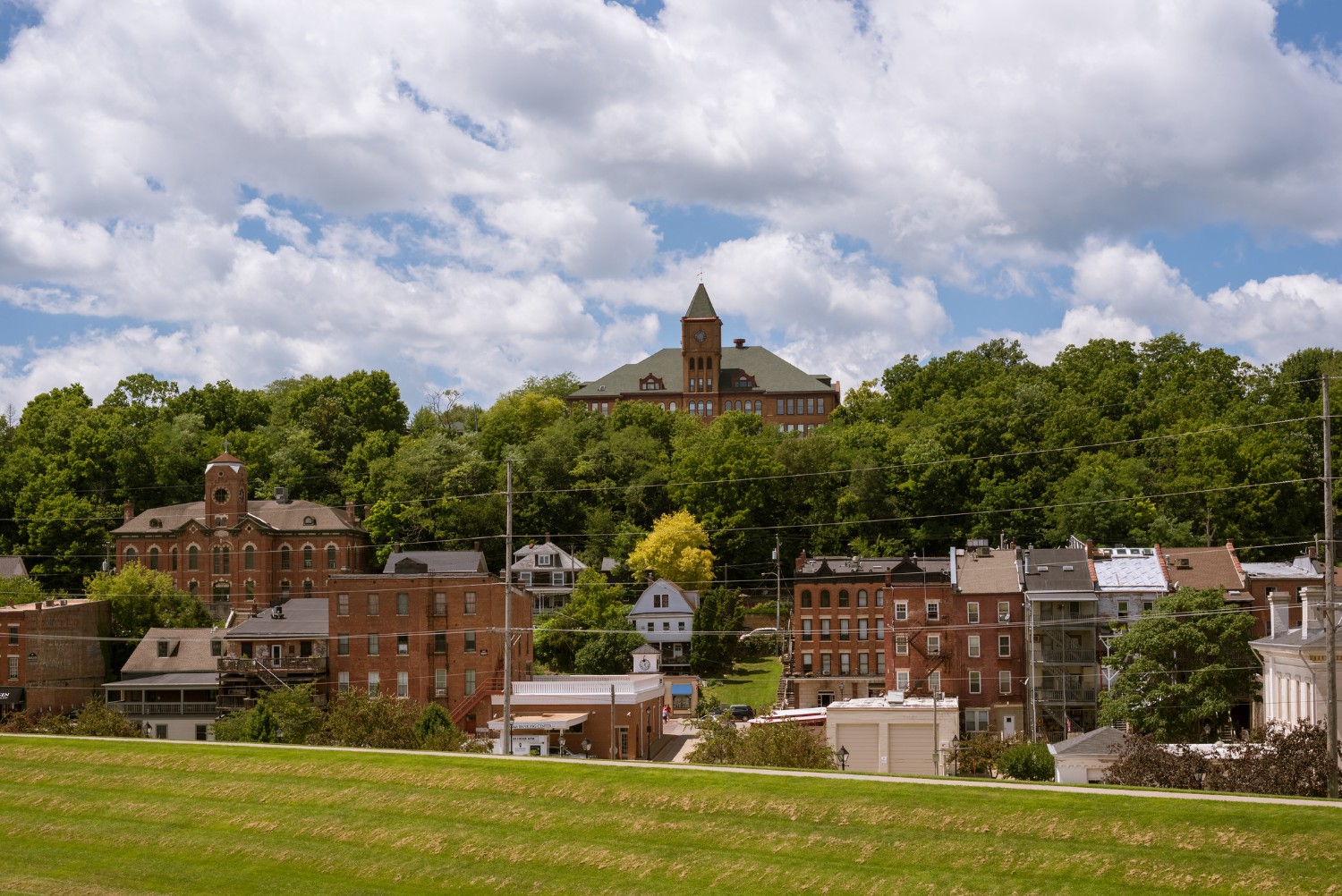 Galena Bed and Breakfasts & Inns
Welcome to Galena
Galena's unique, historic allure draws countless visitors each year. This city was once bustling with miners looking for the mineral galena, the city's namesake. Afterward, it became the largest steamboat hub on the Mississippi River! You can see all the history for yourself when you stay at one of the best bed and breakfasts in Galena, IL from Select Registry. Its brick buildings and interesting architecture tell stories of the past, and a 581-acre section of this city is even on the National Register of Historic Places!
Things to See & Do
During your stay at a Galena bed and breakfast you'll want to explore the area. Its history dates all the way back to the Native Americans, so there is a lot to learn! History buffs and curious visitors will love exploring the historic sites and museums. The Ulysses S. Grant home was originally given to the United States president to celebrate the return of the Civil War hero. Now, walking through this home feels as if you are stepping into the past. You can also learn about history at the Galena & U.S. Grant Museum. A Ulysses Grant hologram will greet you at the door and invite you into the 6,000 square feet of exhibit space. If you'd rather be outside, there are plenty of green spaces to explore! A climb to the top of Horseshoe Mound on the outskirts of Galena showcases views of three states. Grant Park is a lovely spot to enjoy; it has plenty of walking space, a gazebo, and city views. Plus, there are a lot of events such as concerts and craft fairs that are held here throughout the year!
Where to Eat & Drink
There are nearly 30 restaurants to choose from in Galena alone! No matter what type of cuisine is on your mind, you will find it here. Whether you are looking for Japanese, Italian, French, or German, there is a restaurant for you. They even have the classics like Log Cabin Steakhouse. This restaurant has been serving incredible dishes since 1937! If you're looking for breakfast or lunch, we recommend Otto's Place. Located in a historic building, you'll find delicious, homemade options that both locals and visitors can't help but love.
Best Time to Visit
The best time to book a stay in Galena, IL, depends on what you are looking to do. This city sees all four seasons, meaning it is hot in the summer and cold in the winter. Anywhere between May and October is the most popular time; it is a favorite place for a weekend trip. If you decide to stay during the week, you will experience great weather, smaller crowds, and reduced rates!
Where to Stay
With so many options, it can be challenging to decide where to stay in Galena, IL. Enjoy modern amenities like hot tubs and day spas along with award-winning food and service. One thing's for sure, you can't go wrong with a Galena bed and breakfast from Select Registry! Offering outstanding amenities and stories of their own, each property embodies the historic charm of the area.