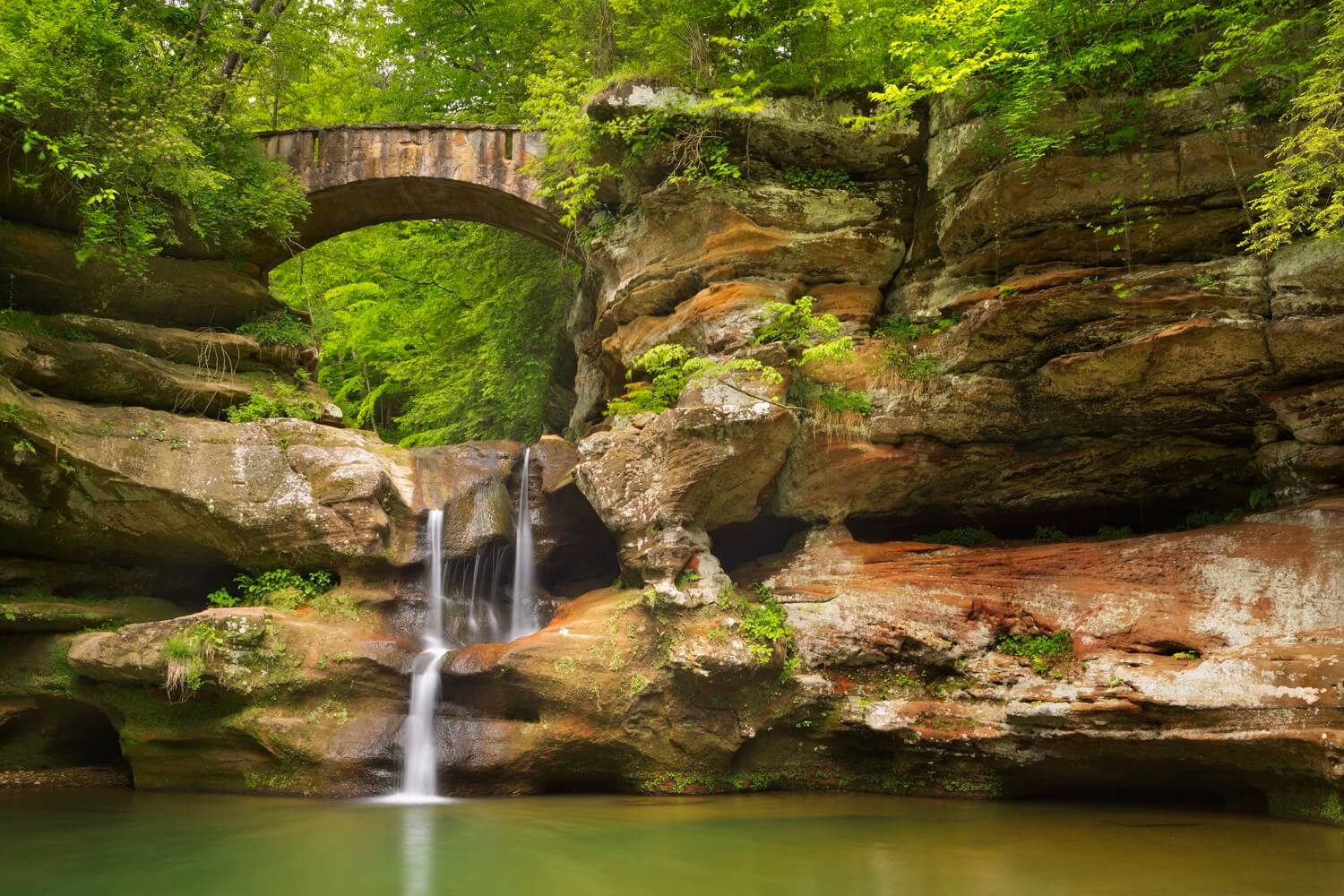 Hocking Hills Bed and Breakfasts & Inns
Welcome to Hocking Hills, OH
Hocking Hills, OH, is the perfect destination for your next dream vacation. The area boasts promising adventures, endless exploration, and breathtaking views of spectacular rock formations. Looking for a romantic getaway? The lush foliage and idyllic scenery spark passion between couples. If you want to spend quality time with your family in the great outdoors, you'll find a vast variety of activities to do with the kids. Whether you choose to get out on the lake or peruse historical museums, the opportunities never end! Make the most of your vacation when you stay in one of Select Registry's outstanding properties near Hocking Hills, OH.
Things to See & Do
A Hocking Hills vacation almost always involves getting out on the water, navigating rocky caves, and hiking throughout Hocking Hills State Park. Consider a zipline tour to soar between cliffs and take in panoramic views of the area's stunning beauty. Hike trails that feature waterfalls, caverns, and well-maintained nature preserves. You may be a solo adventurer, or perhaps you plan to drag your teenagers out to experience the healing qualities of the natural world. In addition to outdoor recreation, check out quirky museums or browse local antique shops. However you choose to travel and regardless of what's on your agenda, you can expect a memorable experience that will last a lifetime!
Where to Eat & Drink
The dining options in Hocking Hills leave nothing to be desired! Indulge in decadent pastries. Enjoy the region's best smoked barbecue. Whether you travel with a bunch of picky eaters who want pizza or you have refined taste and prefer unique dishes, you can find whatever it is you crave. Visit the town's first winery to try their premium-quality wines, check out live music, and observe the stunning, surrounding views. Savor rich reds or light and refreshing white wines. Ordering a slushy, at the winery, on a hot day sounds like the way to go. Treat yourself and the kids to tasty frozen yogurt after a long day of hiking in the sun. With so many options, you can satiate everyone's appetite!
Best Time to Visit
In all honesty, Hocking Hills, OH, makes a great vacation spot all year whether you're looking for a romantic getaway or a family friendly trip. The warm summer months tend to attract the most people. Notice the newness of springtime when you smell fresh floral blooms. Listen to the birds chirping and feel the cool, crisp breeze when you step outdoors. Autumn is a great time to observe changing leaves. The bright yellows and reds contrast against the brown and green leaves. Experience a wonderland when
winter
rolls around. Once everything freezes over, visitors can go ice skating, sledding, or skiing and head home to relax at one of the many Select Registry log cabins and lodges in the Hocking Hills area.
Where to Stay
Where you choose to stay while you're on vacation can make or break your visit. Select Registry's Hocking Hills cabins, b&bs, luxury lodges, and boutique hotels feature the best amenities, beautiful accommodations, and incredible service. For something romantic, stay in a luxurious, adult-only Scottish inn. If you plan to travel with kids, consider booking a private cabin or cottage near a waterfall. Wherever you choose to stay, rest assured you'll be well received and taken care of.