The Best Places to Stay in the West
Travel to where each turn in the road brings another breathtaking view, the mainland meets the Pacific Ocean, and a bugling elk serves as your alarm clock. Snow-capped peaks, stunning buttes, fresh seafood, and majestic waters are waiting for you in the Western region of the United States.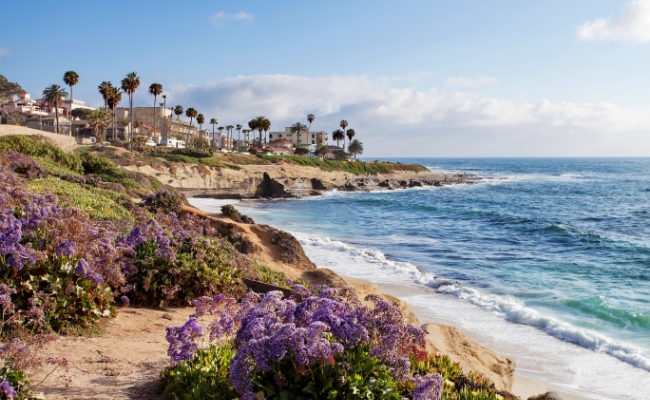 Places to Stay Along the California Coast
Experience California's Pacific Coast, where sun-drenched beaches and majestic cliffs converge to create an unforgettable landscape. Discover hidden coves along stretches of shoreline and visit charming coastal communities that blend natural beauty with artistic flair. Or delve into the mystical allure of towering redwood forests, where sunlight filters through to glimmer across the lush landscape. Go where nature's wonders intertwine with coastal magic, and create new memories with a stay at a bed and breakfast, inn, or boutique hotel on the California coast.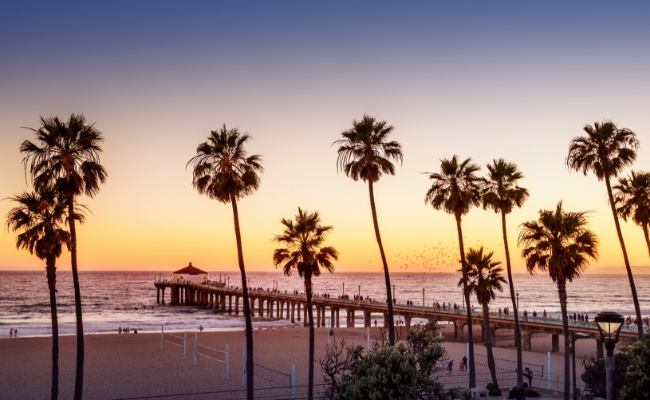 Places to Stay in California Wine Country
No trip to the Golden State is complete without a visit to Wine Country. This northern region of California is famous for the cultivation of vineyards and, of course, wine. Encompassing Napa, Sonoma, Mendocino, Lake, and Solano counties, wine enthusiasts have their choice of award-winning and world-class wineries to select from. Each is unique but no matter which one you visit, you can expect to see expansive rows of grapevines and delicious, flavorful wines ready to taste. Wake up in an elegant room filled with sunshine and close to a verdant vineyard when you stay at one of our California Wine Country bed and breakfasts.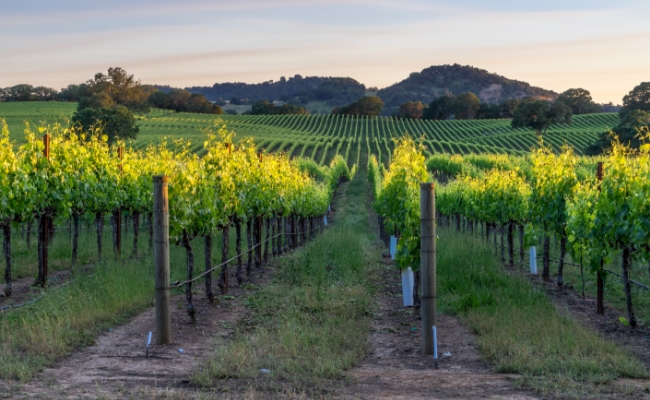 Places to Stay in the Cascade Mountains
Prepare for an extraordinary journey through the breathtaking Cascade Mountains. This striking range, spanning North America's Western region, reveals a captivating blend of volcanic and non-volcanic peaks. Here, winter enthusiasts can revel in the thrill of world-class skiing and snowboarding, carving through pristine slopes into the spring. And as the snow melts to reveal shimmering lakes and rivers, you will be drawn to outdoor activities that showcase the stunning natural beauty. Make the most of your escape at one of Select Registry's mountainside accommodations.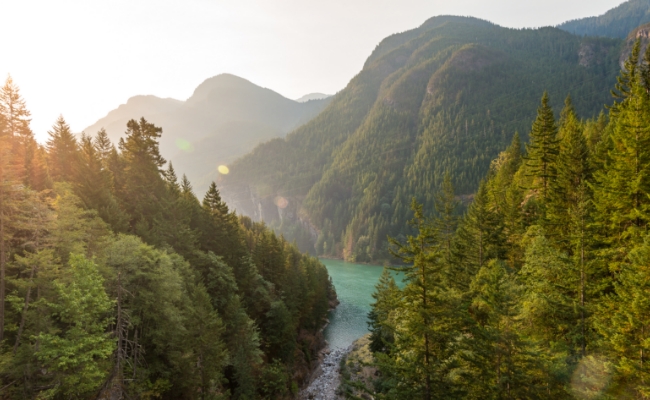 Hidden Gems in the West
From the Rocky Mountains to the Pacific Coast, there are plenty of places just waiting to be discovered. Travel off the beaten path to Select Registry's hidden gems located across the Western region of the U.S., and prepare to immerse yourself in the breathtaking views, natural wonders, and local culture unique to the area.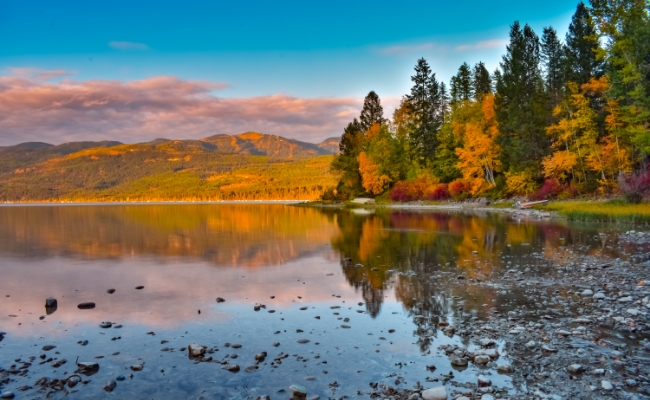 Places to Stay in Northern California
If you're looking for a diverse and stunning destination, Northern California is the place to be! Here, you'll have the chance to explore a variety of landscapes, from the rugged coastlines to the towering redwood forests. One of the region's highlights is the Redwood National and State Parks, where you can marvel at some of the tallest trees in the world. You can also take a scenic drive along the coast, visiting charming towns and relaxing on popular beaches, such as the famous Glass Beach in Fort Bragg. Whatever outdoor adventure sparks your interest, you can find comfort close by with Select Registry's portfolio of properties in Northern California.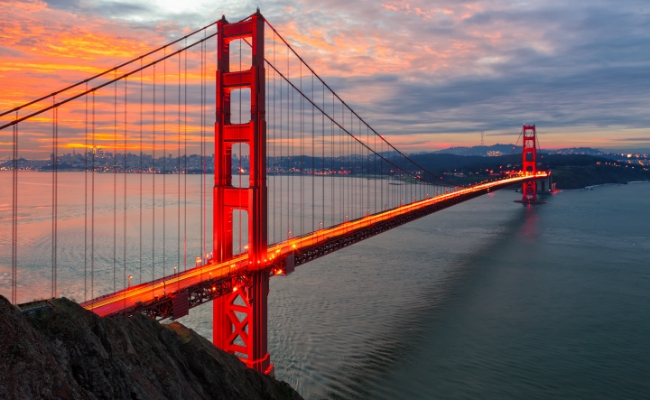 Places to Stay on the Oregon Coast
The Oregon coast abounds with rugged yet delicate beauty. It is not an uncommon sight to see a field awash with vibrant, tiny wildflowers bordering jagged cliffs and the lovely hues of blue of the Pacific Ocean. Explore nationally protected forests, taste your way through the thriving food culture, or attend one of several arts festivals and events. Experience the best of elegant bed and breakfasts, inns, and boutique hotels on the Oregon coast when you choose Select Registry.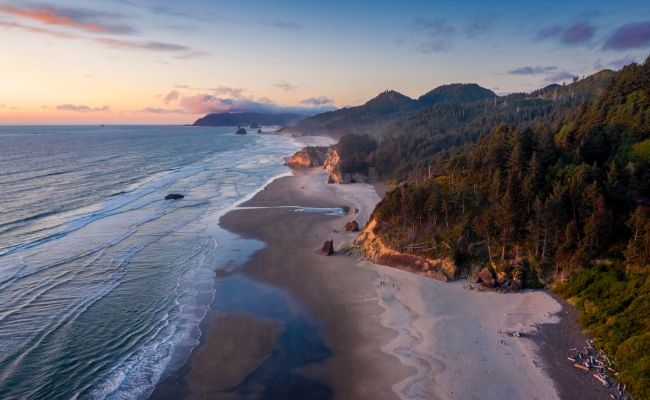 Places to Stay in Oregon Wine Country
Did you know that Oregon Wine Country is home to over 500 distinct wineries? While it's no secret that Oregon is a paradise for wine enthusiasts, wine is just the beginning of what you'll find! Whether you are exploring the lush vineyards of Willamette Valley, hiking to brilliant waterfalls, admiring the endless fields of vibrant tulips and daffodils, or simply enjoying the region's amazing restaurant scene, you will find the greatest place to relax and unwind at our collection of boutique hotels, luxury inns, and bed and breakfasts.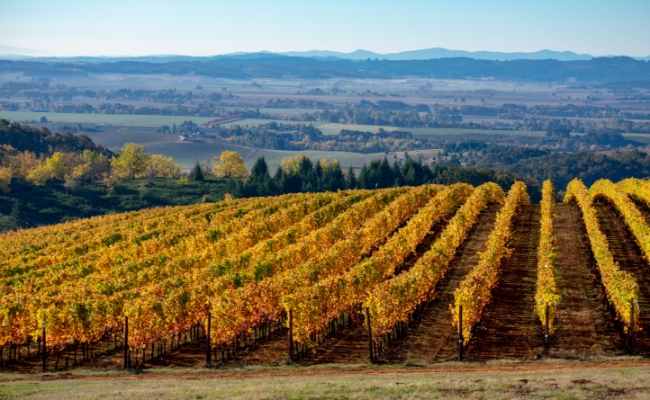 Places to Stay in the Rocky Mountains
From Montana to Colorado and beyond, the Rocky Mountains are the ideal destination to stretch your legs and explore the gorgeous landscape. With miles of well-maintained hiking trails and fantastic mountainside towns, there are endless opportunities to enjoy hiking, biking, and horseback riding. When snow blankets the ground, there's no better place to ski, snowboard, snowshoe, or sled. And if you'd prefer to spend your days near one of the nearby streams, you'll be pleased to learn there are plenty of places to fish, raft, kayak, or swim. Choose one of Select Registry's picturesque mountain cabins, bed and breakfasts, or boutique hotels for your next Rocky Mountain escape.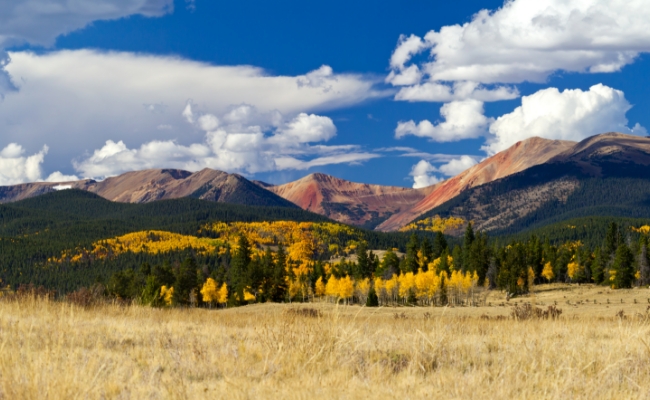 Places to Stay in the Sierra Nevada
Discover the awe-inspiring Sierra Nevada in California, a paradise for nature lovers seeking outdoor adventures. Hike through alpine meadows, explore glacier-carved valleys, and marvel at towering peaks. Encounter diverse wildlife like black bears and bighorn sheep. In winter, enjoy premier skiing and snowboarding. For an unforgettable experience in the great outdoors, stay at a Select Registry location where you can immerse yourself in the natural beauty of the Sierra Mountains.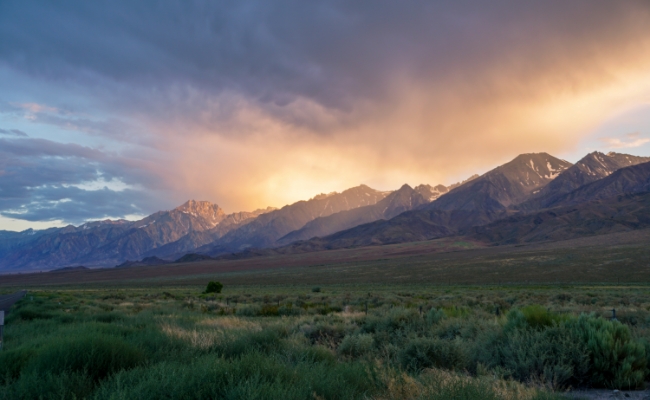 Places to Stay in Southern California
Renowned for its expansive beaches, exhilarating amusement parks, and Mediterranean climate, Southern California warmly welcomes visitors with its year-round sunshine. Stretching across eight counties south of the Sierra Nevada and Tehachapi Mountains, the region encompasses an array of bustling cities and rustic towns. With its dependable weather and abundant attractions, this West Coast destination offers something to delight every type of traveler. Stay within easy reach of all the best things to do when you choose one of Select Registry's luxurious bed and breakfasts, inns, and boutique hotels in Southern California.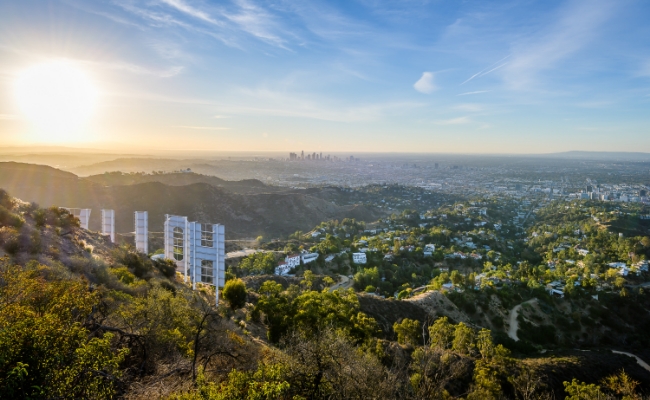 Places to Stay on the Washington Coast
Take in breathtaking beach views when you visit the Washington coast, located in the evergreen Pacific Northwest. With over 150 miles of rugged coastline, visitors can explore a variety of beaches, cliffs, and tide pools close to state and national parks. Hike through old-growth forests, visit glacier-carved valleys, and take in stunning views of the Olympic Mountains. Whether you're looking to relax on the beach or embark on an adventure, you can get all the rest you need to enjoy each day with luxurious bed and breakfasts and boutique hotels on the Washington coast.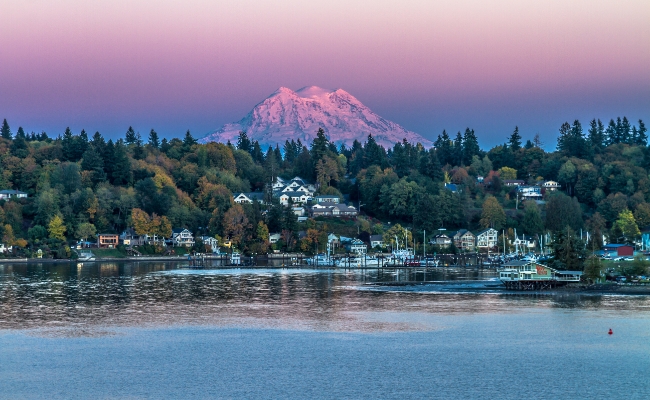 Places to Stay in Washington Wine Country
Explore the stunning beauty and rich culture of Washington Wine Country, a charming region located in the eastern part of the state. With its rolling hills, lush vineyards, and charming towns, Washington Wine Country is the perfect destination for wine lovers and outdoor enthusiasts alike. Spend your days touring the region's world-renowned wineries where you can sample award-winning bottles and learn about the winemaking process. Or, explore the region's stunning natural beauty by hiking, biking, or horseback riding through the scenic trails of the Columbia River Gorge or the Yakima River Canyon. Fill a glass, and relax with accommodations in Washington Wine Country.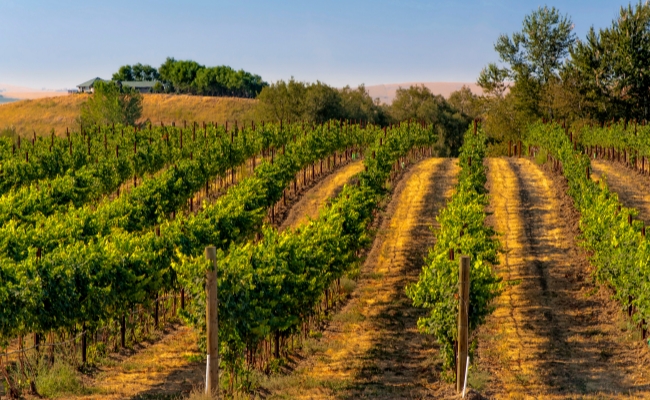 Explore
More

Destinations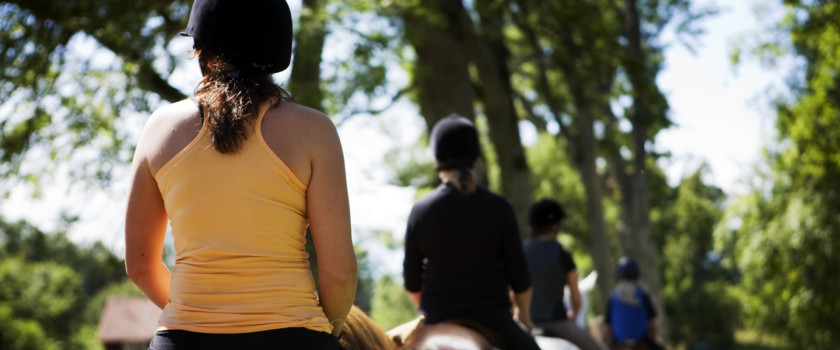 Discover the Best Places to Visit in May
With the weather warming and flowers blooming, May is one...
READ ON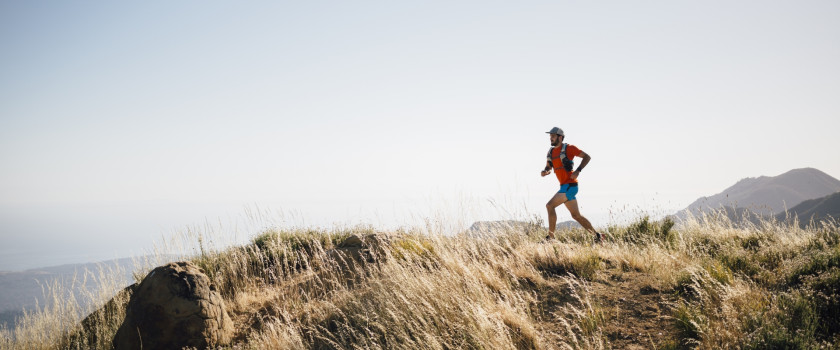 Visit California's Santa Ynez Valley This Summer
A Hidden California Gem! If you're never heard of the...
READ ON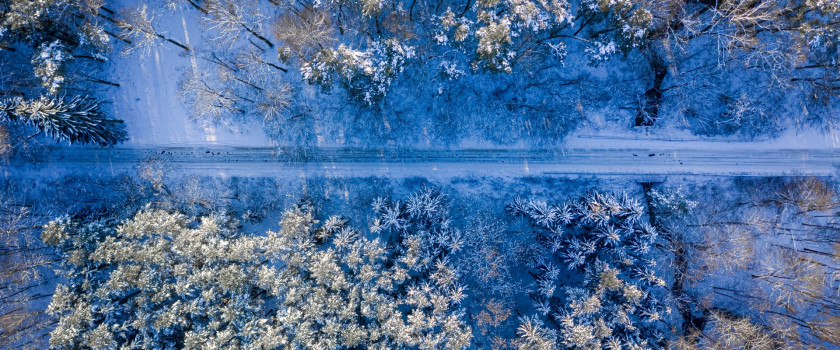 6 of the Best Places in the US to Visit in December
December Vacation Spots for Every Type of Traveler The month...
READ ON