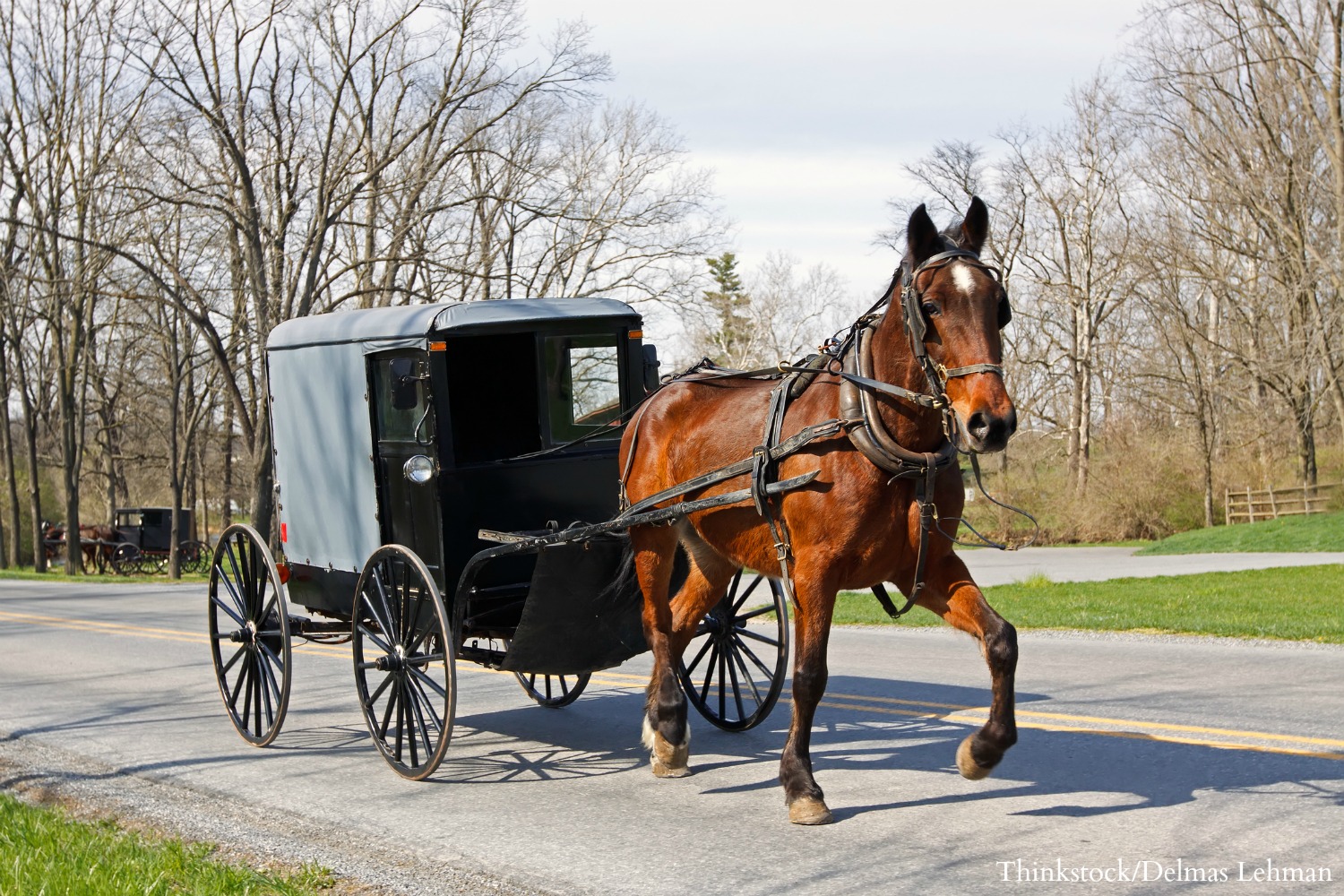 Welcome to Amish Country, Pennsylvania
Lancaster County, Pennsylvania is home to the United States' oldest Amish settlement. To this day, thousands of people still uphold the same, traditional lifestyles as the region's original settlers. Step back in time and enjoy the simple things in life. Horse-drawn buggies, windmills, and farmland set the scene for a tranquil getaway, surrounded by nature. Explore charming, Amish towns, learn about the local history, and treat yourself to authentic, homemade cuisine. Make the most of your visit by staying in one of Select Registry's Amish Country, Pennsylvania, bed and breakfasts!
Things to See & Do
A visit to
Lancaster
is the perfect idea for a family-friendly vacation. Tour the Amish Village and learn about the culture and traditions. Peruse handmade crafts, local art, and delicious baked goods. It's the perfect place to find unique gifts such as furniture, quilts, and apple butter. You might also enjoy stopping by the barn to meet a variety of farm animals. While the Village is one of the main attractions in the area, visitors can add a visit to the Fulton Theatre, American Music Theatre, Lancaster Central Market, Dutch Wonderland, and various museums to their itinerary. Wildlife enthusiasts can even plan a trip to the Wolf Sanctuary of PA! Wherever your interests lay, there's no doubt you'll find something to keep you busy in the area.
Where to Eat & Drink
From
romantic experiences
at fine-dining establishments to authentic Dutch cuisine, Lancaster County boasts an eclectic culinary scene. Stop in for a savory meal, such as meatloaf or rotisserie chicken, at Katie's Kitchen or Dienner's Country Restaurant. Treat yourself to mimosas at Champagne Sunday Brunch in the Eden Courtyard & Arthur's Terrace Restaurant overlooking a large stone-tiered fountain. Or, if you're feeling fancy, make reservations at The Belvedere Inn or John J. Jeffrie's for a candlelit dinner environment. Vegans and vegetarians, don't fret. There are plenty of meat-free options at the Tomato Pie Cafe, Silver Spring Family Restaurant, and the Kling House!
Best Time to Visit
Each season ushers in its own unique experience for visitors in Amish Country, Pennsylvania. In the spring, wildflowers bloom, wildlife abounds, and annual events such as the Quilt Show and the Art Walk take place. Summer nights in Lancaster set the scene for a magical vacation. Enjoy a variety of outdoor activities such as zip lining, hiking, and more. In the fall, warm autumn hues paint the horizon as the leaves change colors. Even winter has its own charm. There's nothing quite like the sight of fresh blankets of snow covering vast farmland.
Where to Stay
If you want to fully immerse yourself in a relaxing Amish Country,
Pennsylvania
experience, then stay at a Select Registry bed and breakfast, inn, or boutique hotel. Our properties uphold a standard of quality that is unparalleled. Maybe you see yourself staying somewhere with on-site spa packages. Perhaps you prefer the idea of staying in a
historic homestead
. Regardless of where you choose to stay, rest assured you will be treated with outstanding service and a homemade breakfast each morning. What are you waiting for? Browse our properties below!