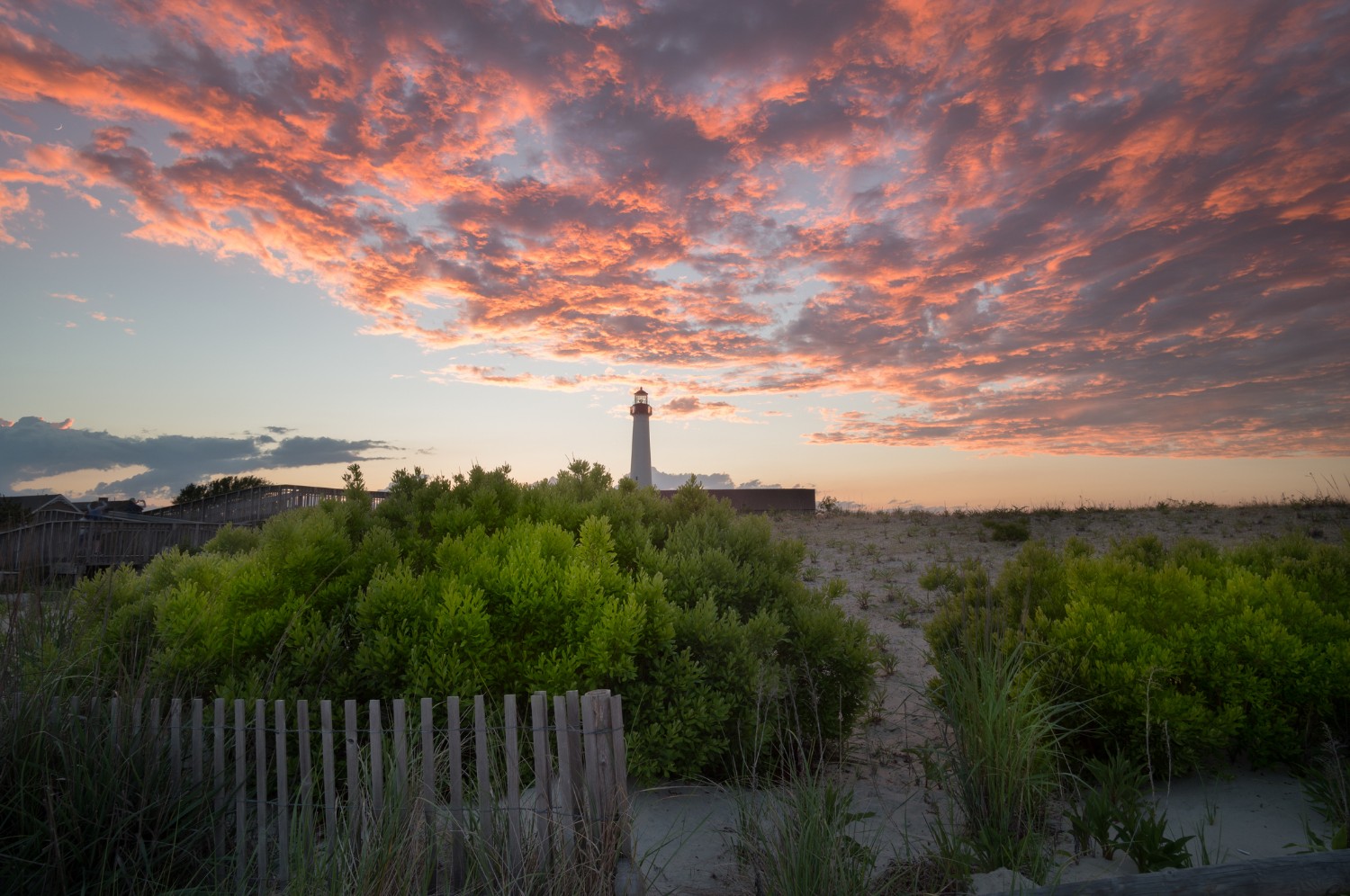 Welcome to the Jersey Shore
Beaches, boardwalks, and boogie-boarding, oh my! The New Jersey Shore is one of the most popular vacation spots in the northeast. From Asbury Park to
Cape May
, the shore offers nearly 130 miles of sand and sun. Its proximity to New York, Philadelphia, Baltimore, and Washington, D.C. makes it a go-to getaway for millions each summer. Take a look at Select Registry's
best bed and breakfasts near the Jersey Shore
and experience this one-of-a-kind region firsthand.
Things to See & Do
"What do you want to do today?" This question is common when taking a family vacation. Luckily, the Jersey Shore offers a long list of activities and attractions for visitors. In the morning, wake up and take a leisurely bike ride. Then, spend the afternoon sunbathing, swimming, and relaxing on the beach. (If rain is in the forecast, you can visit a local aquarium or museum.) When evening comes, head to the boardwalk for some after-dinner fun or challenge your loved ones to a round of mini golf. This is just one example of a classic Jersey Shore vacation itinerary!
When planning your getaway, see if your vacation dates line up with an annual event. We love Savor September in Stone Harbor, the Garden State Film Festival in Atlantic City, and the Cape May Summer Concert Series, to name a few.
Where to Eat & Drink
The Jersey Shore boasts some of the finest seafood on the East Coast. From Barnegat Bay scallops to Sandy Hook clams, you'll find fresh fish in every coastal town. Be sure to try the locally-caught sea bass, fluke, and flounder, too! Want to taste the best of the region's bounty? Check out famous events like Chowderfest on Long Beach Island or the Bradley Beach Lobster Festival.
Of course, the shore has plenty to offer besides seafood. Jersey's wood-planked restaurants have the guilty pleasures you crave after a long day in the sun. Indulge in quintessential boardwalk fare like sausage sandwiches, French fries, and giant slices of pizza. Don't forget to end the night with a sticky ice cream cone or crispy funnel cake!
Best Time to Visit
Like much of the Northeast, the Jersey Shore is a year-round destination that experiences all four seasons. The best time to visit depends on your interests. For many, hitting the shore is a must in the summertime. School is out, the weather is warm, and amusement parks, mini-golf courses, and arcades are open daily. However, locals know that summer has its pitfalls. To avoid sitting on the parkway on a Friday afternoon, consider visiting during the off-season. Take advantage of calm beaches and fewer crowds in autumn; in the winter, enjoy family-friendly holiday celebrations and lodging
deals
.
Where to Stay
Whether you're planning a
romantic
getaway
for two or a family vacation with the kids, the Jersey Shore is an excellent choice! Complete your trip with a stay at one of Select Registry's top-rated properties in
NJ
. Browse our selection below and discover the best inns, hotels, and bed and breakfasts by the sea. We can't wait to hear about your experience!