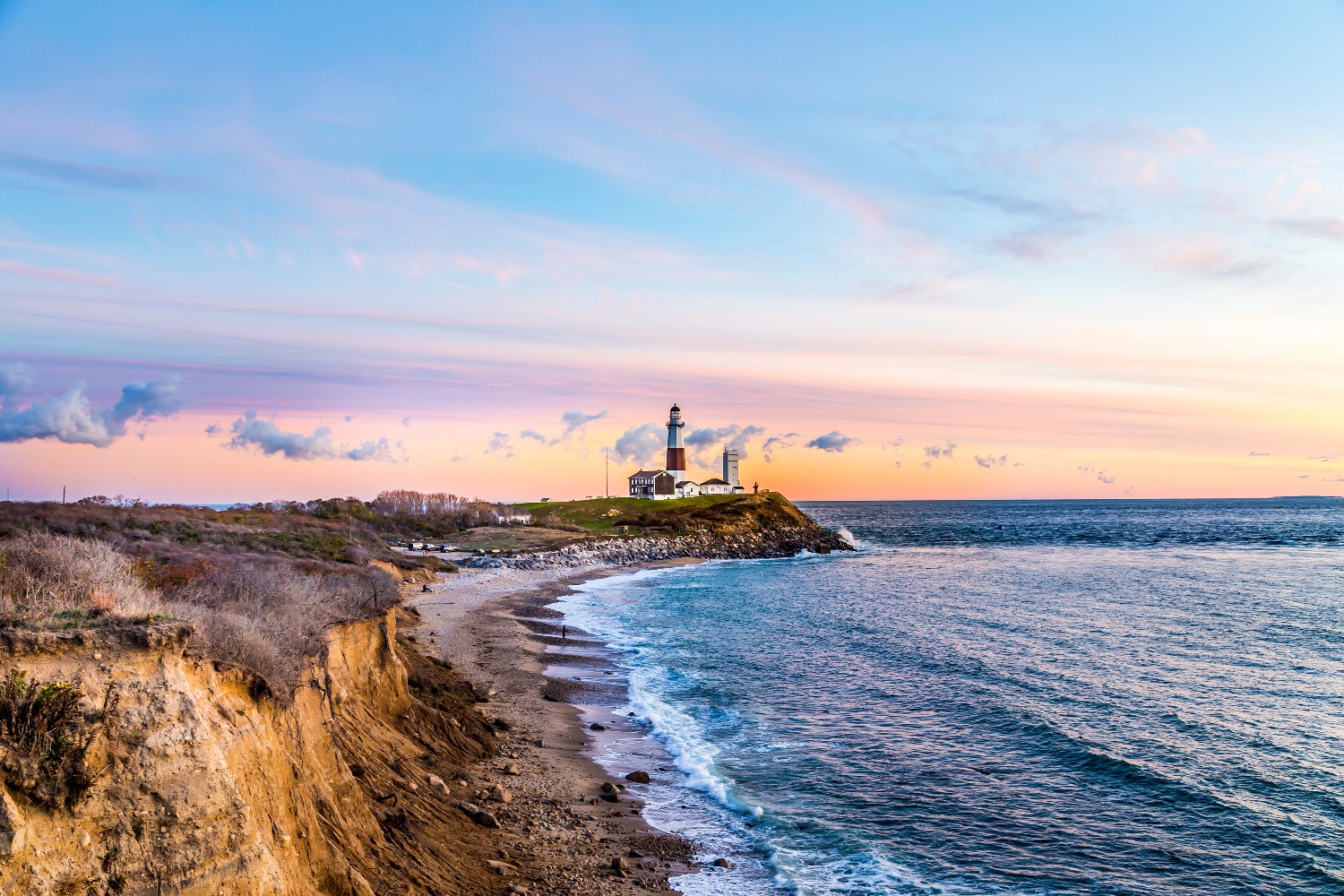 Welcome to Long Island
From the Montauk Point Light lighthouse to the bustling boroughs of Queens and Brooklyn, Long Island contains almost 40 percent of the population of the entire state of New York. And when you visit, take time to learn about the area's unique history, which is unlike anything else in the country. For an incredible view, walk the iconic Brooklyn Bridge, one of the oldest surviving bridges in the nation. You'll also want to take advantage of the many arts and cultural experiences available. We bet you'll uncover so many interesting things to do and see, you'll want to return to Long Island again and again.
Are you looking for the best place to stay? Select a unique bed and breakfast on Long Island. Scroll down to view our suggestions.
Things to Do & See
First stop? The New York Aquarium, it's the oldest and most continually operating aquarium in the United States. What's next? Maybe a trip to the Hamptons to experience the idyllic beaches, charming villages, and excellent shopping. Take an afternoon to meander through Prospect Park in Brooklyn or head to the Brooklyn Botanic Gardens to see and smell stunning flowers. For a bit of laid-back fun, head to Coney Island for a day's adventure that will bring out the kid in you.
Where to Eat & Drink
There is no shortage of incredible things to eat and drink in what is arguably the culinary capital of the world! Whether you're hoping for a celebrity chef in an upscale, exclusive restaurant or you just want to taste one of the famous Coney Island hot dogs, there is something for literally every single taste out there. Try the legendary dollar slice pizza, which you can find on almost every street corner, or bite into a New York bagel. On hot summer days, there's nothing more refreshing than a cup of fro-yo while you're on an adventure. It may surprise you that Long Island is home to some of the best seafood in America. Don't leave without trying a lobster roll!
Best Time to Visit
One of the most visited places in the world, Long Island is always a fantastic destination. Springtime brings the gorgeous flowers and warm sunshine so you can enjoy touring the cities. Summer is hot and humid and a great time to explore the beaches in the Hamptons or the endless summer activities in the cities. Fall is known as one of the most beautiful times to visit Long Island, the weather is ideal and the crisp fall air is perfect for meandering the shopping districts. Show off that new scarf in the winter and enjoy the romance of the island while sipping a hot cup of coffee as you go.
Where to Stay
A Select Registry bed and breakfast is a fantastic place to serve as your home base as you explore everything Long Island has to offer! Our world-class customer service and luxurious properties will make your stay on Long Island one you will remember for years to come. Browse our properties below and begin planning your trip to Long Island today.
New listings coming soon.