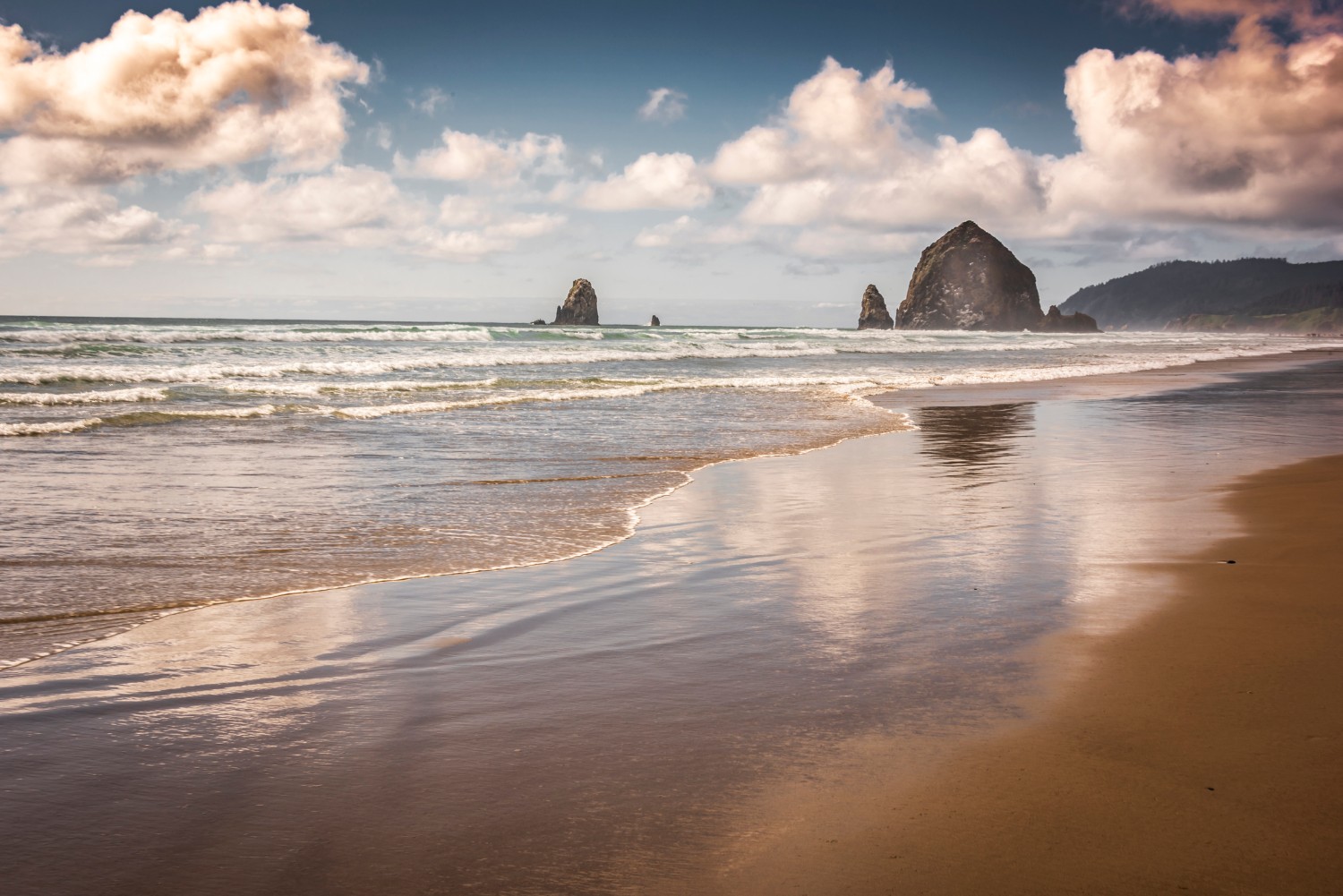 Welcome to the Oregon Coast
The Oregon Coast abounds with rugged yet delicate beauty. It is not an uncommon sight to see a field awash with vibrant, tiny wildflowers bordering jagged cliffs and the lovely hues of blue of the Pacific Ocean. There are several nationally protected forests to explore. There is also a thriving food culture with a focus on quality, local ingredients. The Oregon Coast also has much in the way of the arts, with several festivals and events as well as permanent establishments at your disposal. Experience the best of elegant bed and breakfasts on the Oregon coast when you choose Select Registry.
Things to See & Do
There is so much to do here on the Oregon coast! Would you like to stretch your legs, exert your muscles, and take in crisp, fresh air? Consider hiking or biking through one of the many state or national parks, like the Devil's Punchbowl. Do you love the ocean? Head to the beach to go surfing, whale watching, or to walk along the shoreline to take in the incredible view. Art and history are important here on the Oregon coast, so plan to visit one of the galleries or museums during your stay, like the Wax Works Museum.
Where to Eat & Drink
Oregon is known for having an abundance of stellar food sourced from local vineyards, dairies, farms, oceans, and rivers. There are several farmers markets offering fresh, locally-grown food where you can pick up some fresh fruit for a picnic or some locally made jams and jellies to bring home with you. Quench your thirst at one of the many award-winning microbreweries. If you have a craving for something sweet, see if you can't find a piece of Marionberry pie. Marionberries were first made at Oregon State University by crossing two kinds of blackberries. And of course, no visit to the coast is complete without trying some fresh seafood, which includes clams, oysters, and five different kinds of salmon.
Best Time to Visit
The climate of the Oregon coast is usually mild, fresh, and cool. The temperature does not go much over 70 in the summer. And in the winter, the weather does not usually drop below 30. The highest temperatures are recorded between July and August. One good time to discover this beautiful state is in September when the weather stays nice until the end of October. Visit in the winter to experience some of the spectacular storms that this region experiences.
Where to Stay
You can book an incredible bed and breakfast on the magnificent Oregon coast with Select Registry. Visit an Oregon coast bed and breakfast with an ocean view. Spend your days exploring the beauty and excitement that Oregon offers in large volume, and come back to relax in unbelievably beautiful lodgings. Treat yourself to expansive views of the surf from huge windows within your elegant room. Enjoy a vivid sunset from a balcony overlooking the sea and end your day in a comfortable large bed. If you are looking for properties in places close to the shore, look no further than the luxurious offerings from Select Registry. Browse our available properties below.