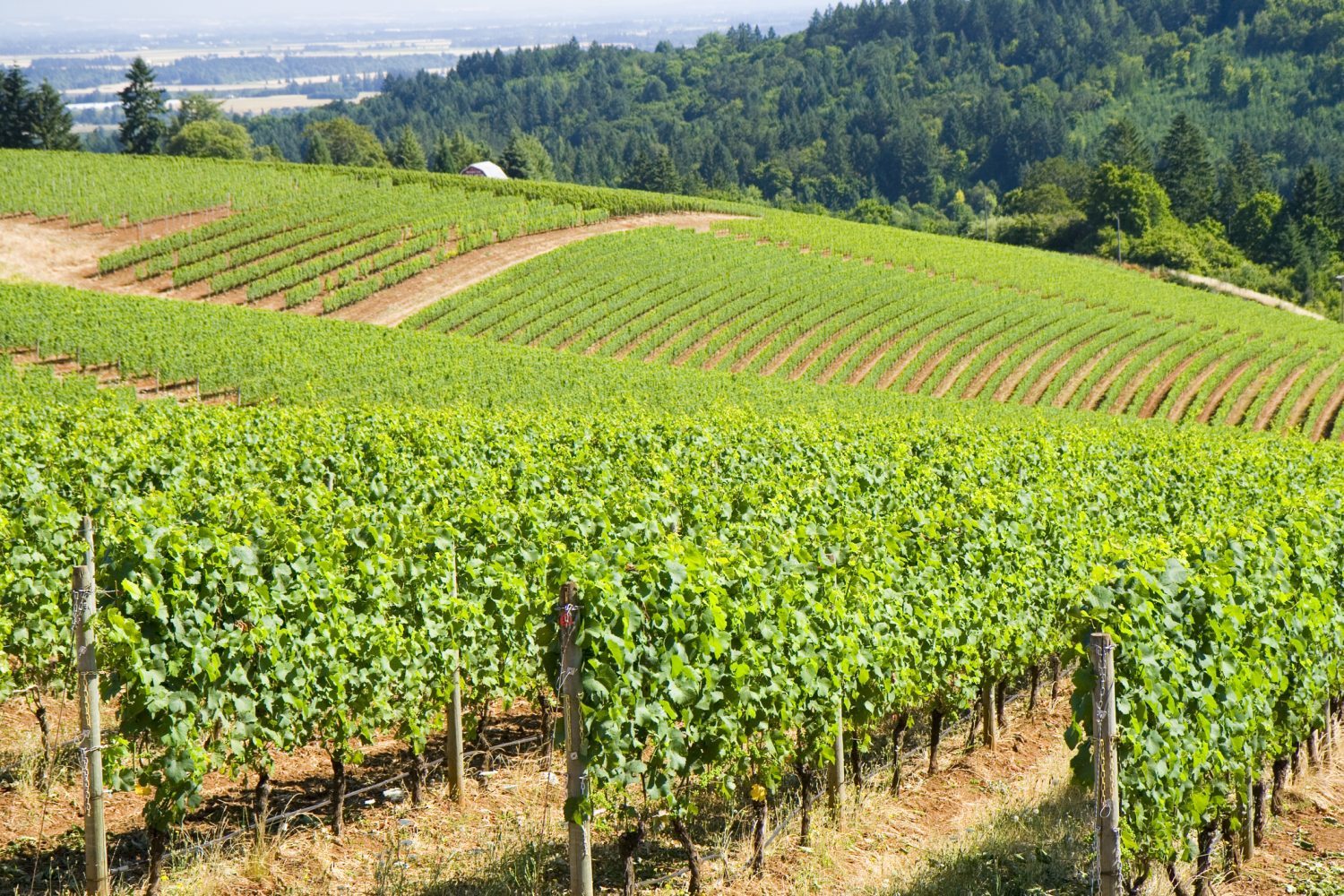 WELCOME TO OREGON WINE COUNTRY
Did you know that Oregon Wine Country is home to over 500 distinct wineries? While it's no secret that this region is a paradise for wine enthusiasts, wine is just the beginning of what you'll find! From lush vineyards to gorgeous valleys, to breathtaking hiking opportunities and exceptional cuisine, there are plenty of reasons to book a room at a bed and breakfast in Oregon Wine Country.
THINGS TO SEE & DO
Oregon Wine Country is famous for brilliant waterfalls, exceptional wineries, and hidden natural treasures. With so many things to do in this pinot-rich wine country, it can be hard to plan your days. If you are an outdoor enthusiast searching for the most brilliant waterfalls in the Pacific Northwest, a trip to Silver Falls State Park is a must!
If you are hoping to explore some of the region's best wineries, then A Nose for Wine Tours is a great place to start. This tour is the perfect way to meet the makers, growers, and "rising stars" of Willamette Valley Wine Country.
WHERE TO EAT & DRINK
Oregon Wine Country is home to countless farms, great wineries, and some of the freshest food in the Pacific Northwest. Whether you are craving something sweet, savory, or something in between, the restaurants in Oregon Wine Country won't disappoint. Babica Hen Cafe is famous for their farm-fresh breakfast and mouthwatering waffles. For lunch, take a trip to The Horse Radish for any of their amazing sandwiches. End the night with dinner in the heart of Oregon's Wine Country at the Barlow Room, where you will find a menu full of seasonal produce, fresh herbs, and local ingredients. If you are searching for some of the area's best wineries, Antica Terra, De Ponte Cellars, and Ayers Vineyard all come highly recommended.
BEST TIME TO VISIT
Oregon Wine Country has four distinct seasons, each of which offer the opportunity to discover the region from a unique perspective. During the spring, you will discover endless fields of vibrant tulips and daffodils. The end of summer in Oregon Wine Country is harvest season and naturally one of the most popular times to visit. Fall is one of the best times to explore the area's brilliant natural scenery, as the forests are painted with beautiful red and gold foliage. During winter, the Willamette Valley is snowy and cold, but it is an especially beautiful time to explore the quieter side of wine country.
WHERE TO STAY
Oregon Wine Country is one of the most incredible regions in the world. When you visit, you will want to stay in an equally impressive accommodation. Whether you are exploring the lush vineyards of Willamette Valley, admiring the endless fields of vibrant tulips and daffodils blooms, or simply enjoying the region's amazing restaurant scene, you will find the greatest place to relax and unwind at a Select Registry property. Our collection of boutique hotels, luxury inns, and bed and breakfasts are the perfect compliment to the ultimate Wine Country getaway. Find the best
bed and breakfast in Oregon Wine Country
when you browse our elegant accommodations below.