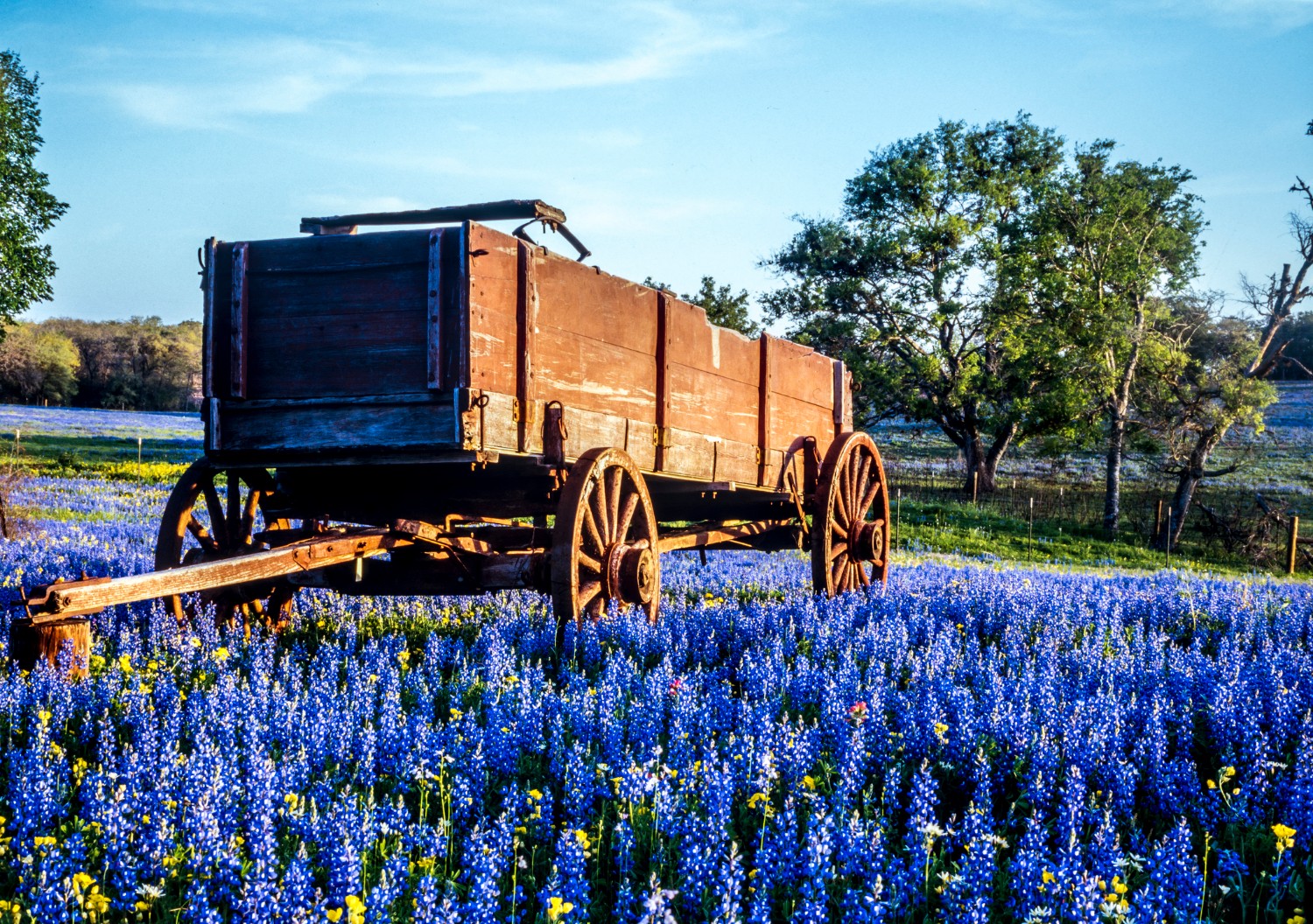 Welcome to Texas Hill Country
Taking a drive down a back road in Texas Hill Country is like taking a deep, calming breath. The bright blue sky is the perfect backdrop as you drive past rugged limestone and granite hills that transition into flat plains and valleys, and back again. As you pass fields of wild bluebonnets and lavender, be sure to slow down and roll down the windows for the full effect. Beyond the landscape, there is so much to explore. Plan to stop and stay at a charming
Texas Hill Country bed and breakfast
for several days to experience what might be the state's best natural asset: Southern hospitality. We even have suggestions for several of the best Texas B&Bs below.
Things to Do & See
History and nature should be the overarching themes for your Texas Hill Country romantic getaway, and the Alamo in San Antonio will make you think you have stepped back in time. This former Franciscan mission is a monument to Texan volunteers who fought a deadly battle that inspired the state's bid for independence.
Next, visit Garner State Park in Concan where you can hike or rent a kayak and float down the Frio River. Also plan to see the Enchanted Rock Natural in Fredericksburg, an enormous mound of pink granite that is tied to many Native Americans legends. Ready for some thrills? Check out a few of the caves in the area, such as Inner Space Caverns, or get tickets to a rodeo in Bandera.
Where to Eat & Drink
Texas Hill Country was settled by Spanish and German immigrants, which means this unique fusion of cultures can be experienced in everything from music to architecture to food. The menu at Little Gretel Restaurant and Biergarten in Boerne, Texas, includes a wide range from venison to traditional Czech kolaches and klobasnek. German fare can be found at the Welfare Cafe, a former post office and general store that is now a mouthwatering restaurant with an unassuming exterior. But don't worry, if you're craving Southern barbecue and Tex-Mex, these staples are never far.
In addition to delicious restaurants, Texas Hill Country also has a surprising number of wonderful wineries and tasting rooms. The oldest winery in the region is Fall Creek Vineyard in Tow, Texas. Stop by for a tasting, tour, and picnic, or choose to visit one of over 40 other wineries in the region.
Best Time to Visit
Texas Hill Country sits near the center of the state. It stretches south from Austin to San Antonio and westward to the South Llano River. One of the best times to visit is in the spring when wildflowers and lavender are in bloom and temperatures are comfortable. But there is so much to do and see here, from antiquing to festivals, you can really visit any time of year.
Where to Stay
The best way to experience this region is to
spend a few days at a Texas Hill Country bed and breakfast
and set out on a new adventure each day. Select Registry has several member inns and B&Bs in Hill Country you'll love. Scroll down to see them all.